Internally known as the S197, the 5th-generation Mustang made its debut in 2005 with a design steeped in heritage, a fresh platform, and an optional 24-valve V8 engine. A 2010 facelift brought updated styling, improved aerodynamics, sequential rear turn signals, and a more contemporary interior. Production concluded in 2014 with the arrival of the S550 Mustang.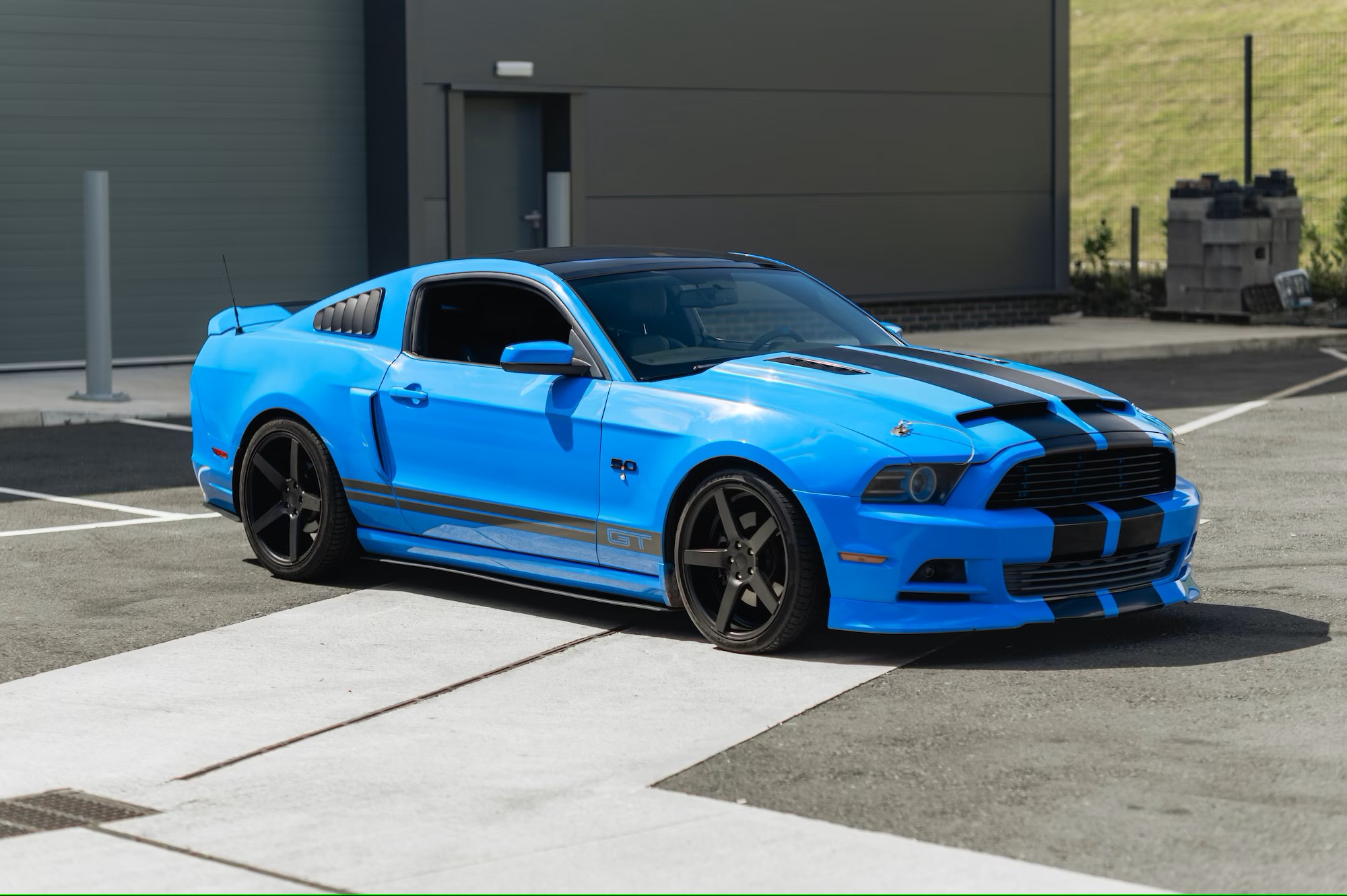 This 2012 Mustang GT sports a Grabber Blue finish with twin black center stripes, a black roof, and black side decals. It's equipped with a GT500 body kit and an aftermarket exhaust. Inside, you'll find Charcoal Black leather with Grabber Blue accents and carbon-fiber inlays. The car rides on black 20-inch five-spoke alloy wheels, fitted with a combination of Pirelli and Winrun tires.
Features include bonnet pins, reversing sensors, rear quarter panel louvres, cruise control, dual-zone climate control, and a touchscreen infotainment system. Powering the vehicle is a 5.0-liter V8 engine producing 412 horsepower and 390 lb-ft of torque, coupled with a six-speed automatic transmission.
Source: Collecting Cars