The 6th-generation Mustang was a welcomed sight to many consumers, who were looking for a little something new, after roughly a decade's worth of 5th-gen Mustang production. By all accounts, Ford delivered on such requests in earnest, when the 6th-generation Mustang was finally released in 2015. At last, the Mustang for which many had clamored was now a reality.
Upon its arrival, the 6th-generation Mustang received a significant amount of praise for the innovation that it showcased. This Mustang was far from a reworked version of those from years prior, but rather a completely redesigned vehicle, ripe with plenty of curb appeal and performance acuity.
The 6th Generation Ford Mustang
2015 – 2023
During the latter years of fifth-gen Mustang production, much speculation surrounded when, exactly, Ford would be unveiling an all-new Mustang. Furthermore, many questioned the exact angle that Ford would take when designing the latest Mustang. Many of the automaker's concept vehicles of the day had reflected more futuristic styling cues, to which a number of Mustang purists had been rather unreceptive.
Luckily, such fears were ultimately proven unrealistic, upon the 6th-generation Mustang's unveiling. While this iteration of the Mustang did appear somewhat modern, especially within its cabin, Ford's design team leaned heavily upon retro styling cues from 1960s-era production, when engineering the sixth-generation Mustang.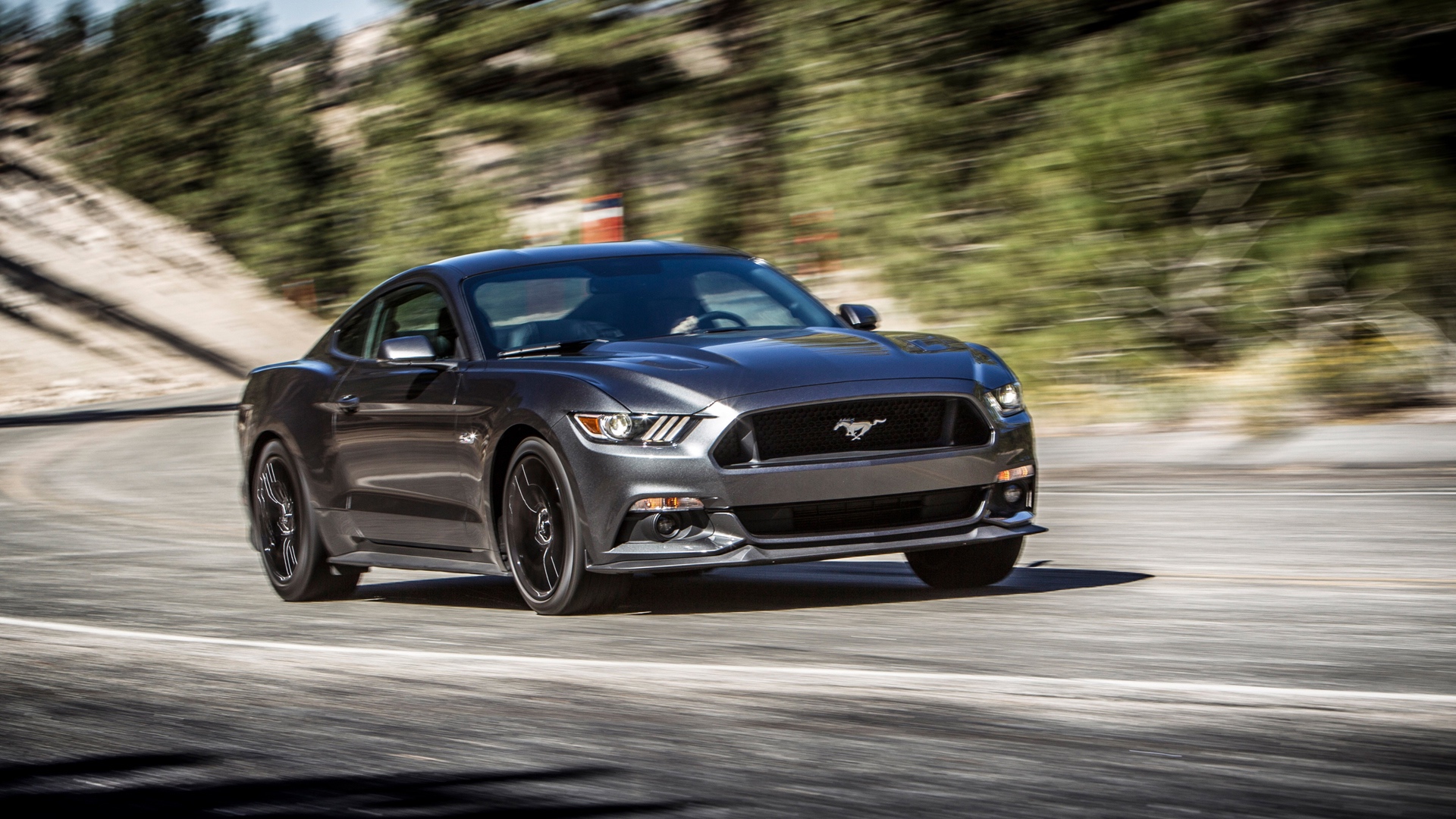 Combining Modern & Vintage Aesthetics in the 6th Gen 'Stang
One can definitely see the vintage influence in the sixth-generation Mustang's design. While Mustangs of this era appeared noticeably more aggressive than those from past generations, many classic styling cues were also adhered to, making Ford's intent to commemorate the earliest of Mustangs blatantly evident.
One of the most noticeable of all styling points pertaining to the S550 Mustang was its inclusion of a new "shark-bite" front fascia, which appeared reminiscent of that found on the '69 Mustang. Other "classic" styling cues included a hard-sloping fastback roofline and tri-bar tail lamps.
Adding to the sixth-generation Mustang's aggressive profile, was a noticeable change in stance. The S550 Mustang stood 1.5" lower at its roofline, and was 2.8" wider than its predecessor.
These changes would ultimately provide the S550 with a lower center of gravity, thereby positively influencing the car's handling characteristics.
A host of new paint colors were offered during sixth-generation production, many of which were quite striking in appearance. Included in this color palette were:
Orange Fury
Need For Green
Royal Crimson
Rapid Red
Triple Yellow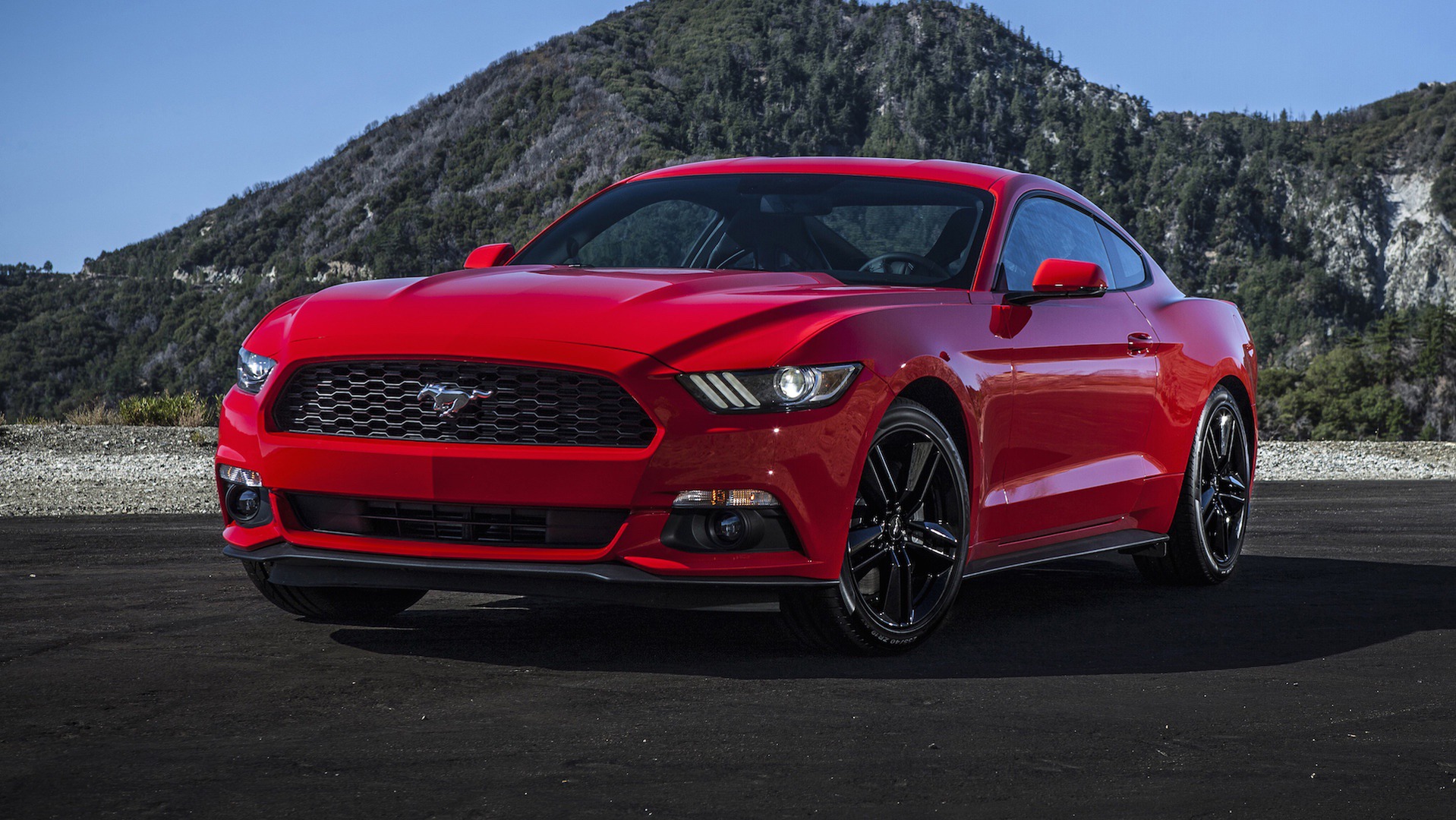 Improved Comfort & Functionality
The sixth-generation Mustang also featured a revised cabin, complete with a host of luxurious amenities. In terms of connectivity, the S550 came standard with SYNC technology and could be optioned to include SYNC with MyFord Touch, as well. Later production introduced Apple CarPlay and Android Auto to the S550's connectivity suite.
Additionally, Ford engineers worked to increase available space within the Mustang's cabin. Both shoulder room and legroom were expanded, as was the Mustang's available trunk space. Though relatively minor rear-occupant leg space was also increased during 6th-generation production.
Yet another throwback to earlier Mustang production was the S550's use of a distinct T-shaped steering wheel, complete with the Mustang's iconic galloping horse logo at its center. This design, though modernized, was reminiscent of steering wheel concepts explored during earlier Mustang production.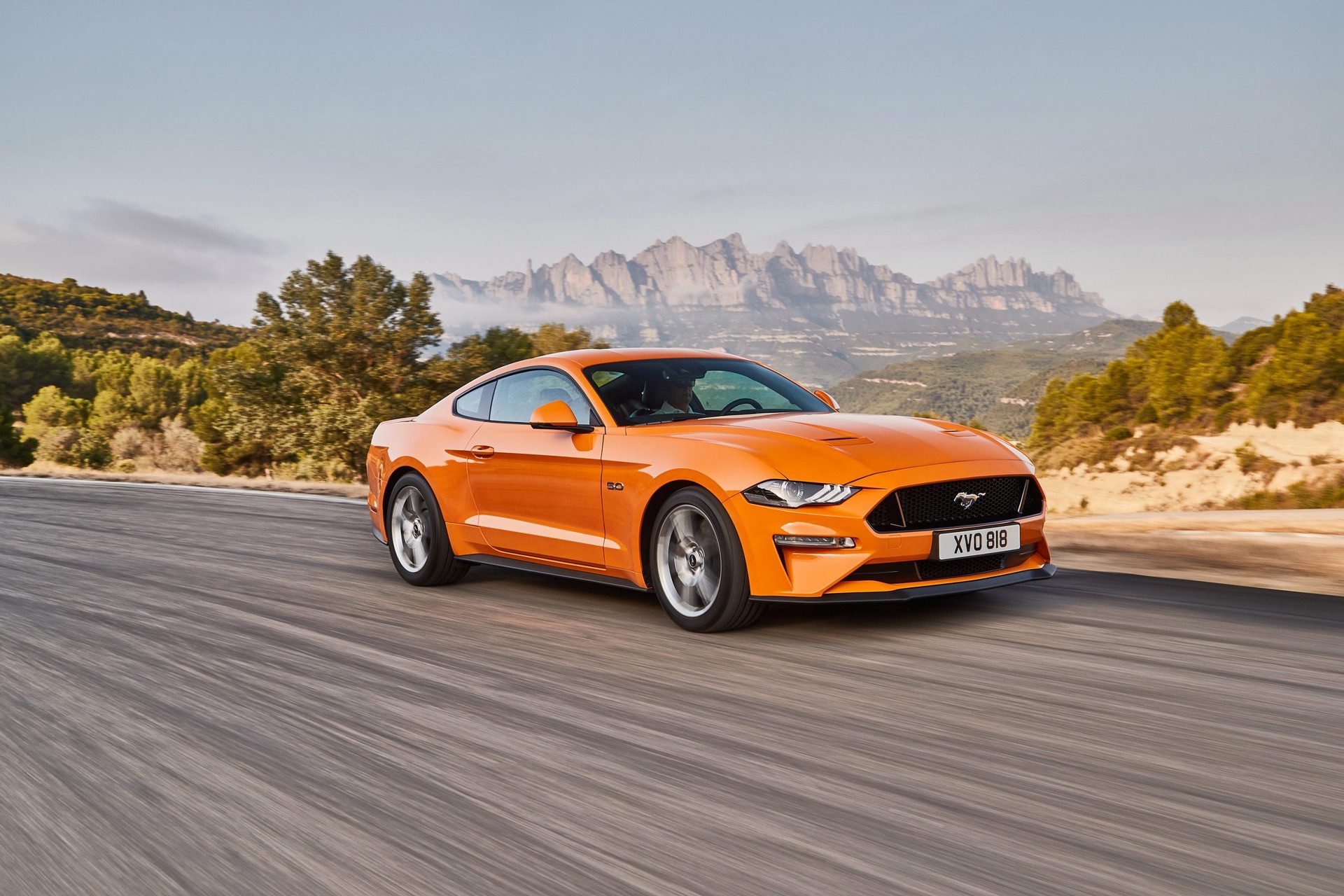 A Mechanical Marvel
From a mechanical standpoint, the sixth-generation Mustang was quite remarkable, showcasing a number of firsts for the line. Perhaps the most significant of which was Ford's choice of an independent rear suspension for the Mustang, rather than a live rear axle. This was a change that many critics felt was long overdue, and one that significantly benefited the Mustang's steering performance.
The sixth-generation Mustang was also the first to be offered with Ford's 2.3L EcoBoost I4, on an optional basis. This potent direct-injected powerplant, though only a four-cylinder, produced 310 horsepower, and 320 lb-ft of torque.
Other powerplants available for the S550 included the 3.7L V6 "Cyclone" (300 hp / 280 lb-ft), and the 5.0L V8 "Coyote" (435 hp / 400 lb-ft). Other variants of Ford's modular engine would also be offered, including the 5.2L V8 "Voodoo", and the 5.2L V8 "Predator".
Other mechanical improvements included the addition of larger Brembo brakes, double ball joints, and MacPherson struts, within the S550's front end. These additions served to expertly complement the sixth-generation Mustang's lower center of gravity and new independent rear suspension.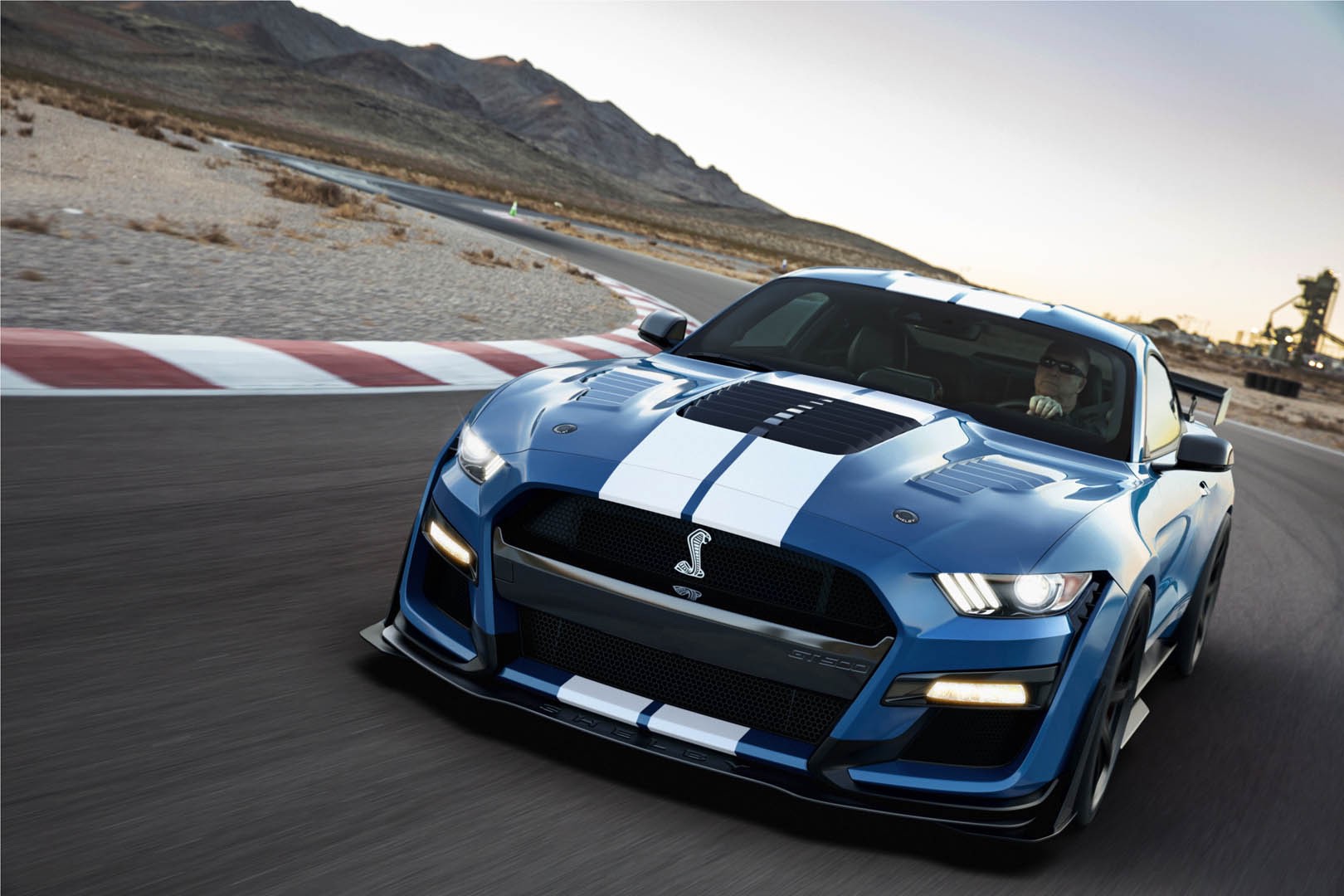 The 6th-Gen Mustang's 2018 Refresh
The sixth-generation Mustang received a facelift, prior to the 2018 model year, which included a host of noteworthy additions and revisions. Perhaps most noteworthy, were changes made to the S550's front fascia. The sixth-generation Mustang's headlights and foglights both received significant attention, as did the vehicle's hood.
Also new for the 2018 model year was a 10-speed automatic transmission, which was not offered during earlier years of production. Instead, both automatic and manual six-speed transmissions had been standard fare during the first years of the Mustang's sixth generation.
Many consumers were also quick to appreciate the Mustang's change from analog gauges, to a fully digitalized cluster. This digital cluster was of an interactive nature, allowing motorists to choose which data was detailed, and the manner in which it was displayed. One could select a color of preference when configuring this display.