By 2004, the 4th-generation Mustang was becoming long in the tooth, having been in continuous production for approximately a decade. Many Mustang purists found themselves longing for a new pony car, more reminiscent of those from years gone by. Little did many of these same individuals realize, those behind the scenes at Ford were already fast at work, in a bid to meet these demands.
After much speculation and a host of concepts, Ford officially unveiled the 5th-gen Mustang prior to the launch of 2005 production. This all-new Mustang showcased a host of classic attributes, many of which were directly inspired by 1st-generation production efforts. Perhaps even more impressive was the fact that this release signaled a return to muscle car-esque level performance.
5th-Gen Mustangs from 2004-2014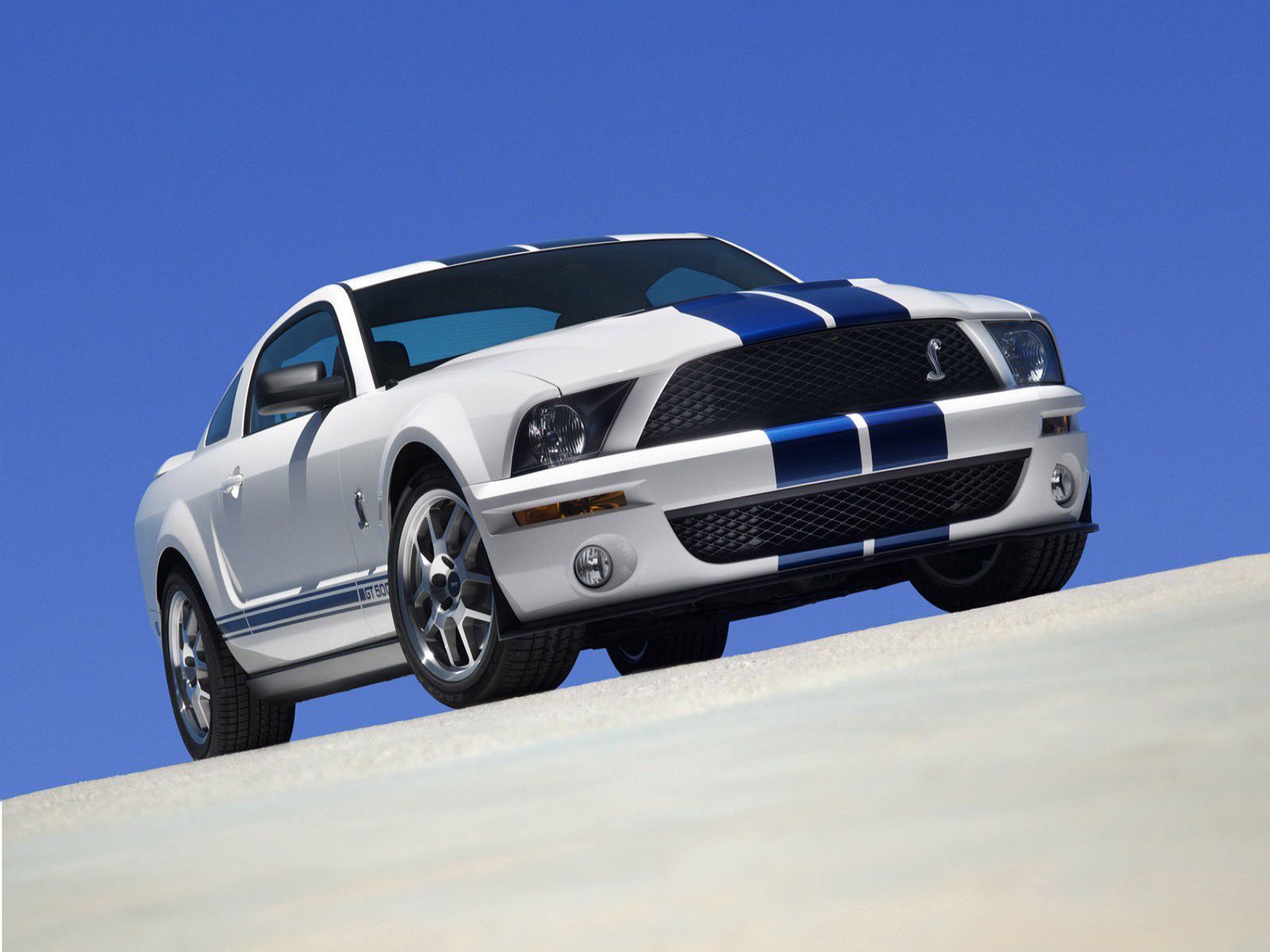 Development of the 5th generation Mustang actually began in 2001, though several years passed before a series of working concepts eventually debuted. Official production of the 5th-generation Mustang launched on September 7th, 2004, at Ford's Flat Rock Assembly Plant, with completion of the first unit dating September 27th of that same year.
The fifth-generation Mustang served as a working testament to the continued success of Ford's modular engine platform. The S197 would go on to showcase multiple Modular powerplants, including the 4.6L V8, and supercharged 5.4L V8, both of which proved relatively popular among consumers.
The 5th-Gen S197: A Blast From the Past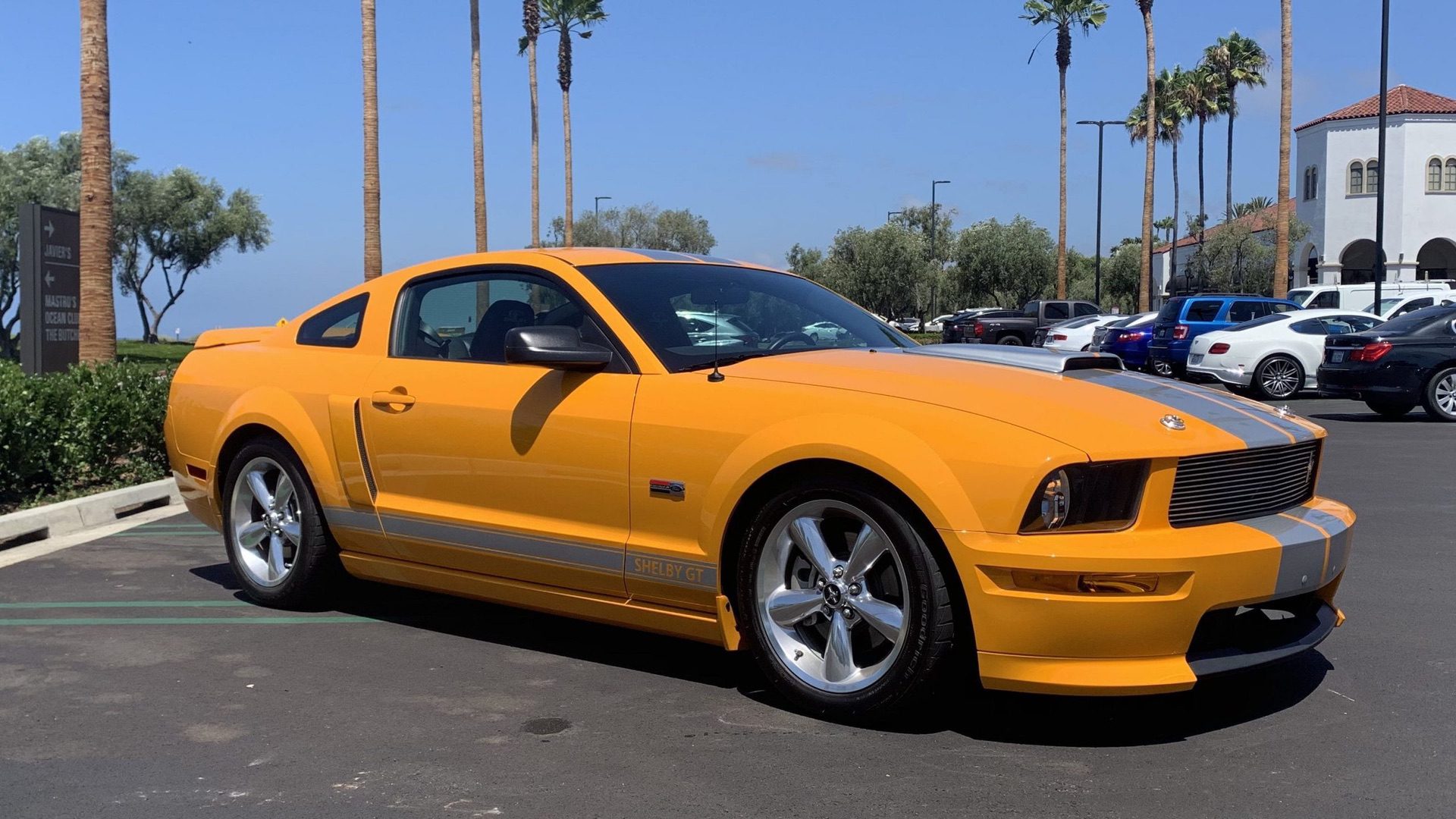 The 5th-generation S197 was undeniably a Mustang to its core. In fact, many critics felt that the S197 more accurately represented early Mustang production than any other generation before it. This was evident through Ford's use of recessed bucket-style headlights, tri-bar tail lamps, and a forward-slanted grille. Even the S197's hard-sloping Fastback body lines were reminiscent of past production.
Tastefully Modern Touches
Nonetheless, the 5th-generation Mustang also features enough modern flare to capture the attention of younger consumers. Due to the S197's lengthened wheelbase, the fifth-generation Mustang appeared sleek, yet aggressive. Custom window louvers and a faux gas cap were added to further complete the Mustang's tenacious look.
Interior Flourishes
Inside, the S197 was equally as sleek, if not somewhat futuristic in its own right. The fifth-generation Mustang's interior appeared highly detailed and came complete with stylized gauges, as well as a retro tri-spoke steering wheel. Initially, the S197 featured a 6-disc changer audio system, though later production would see a more advanced infotainment system added.
Options
A number of options also existed, when outfitting the S197's interior. Some of the most notable of these options included the addition of leather/accented seating, 6-way adjustable power seats, upgraded Shaker audio, and Brushed aluminum paneling. This options list only grew following the S197's mid-generation update in 2010.
Why the 5th Gen 'Stang Is a Pony Car with Potent Potential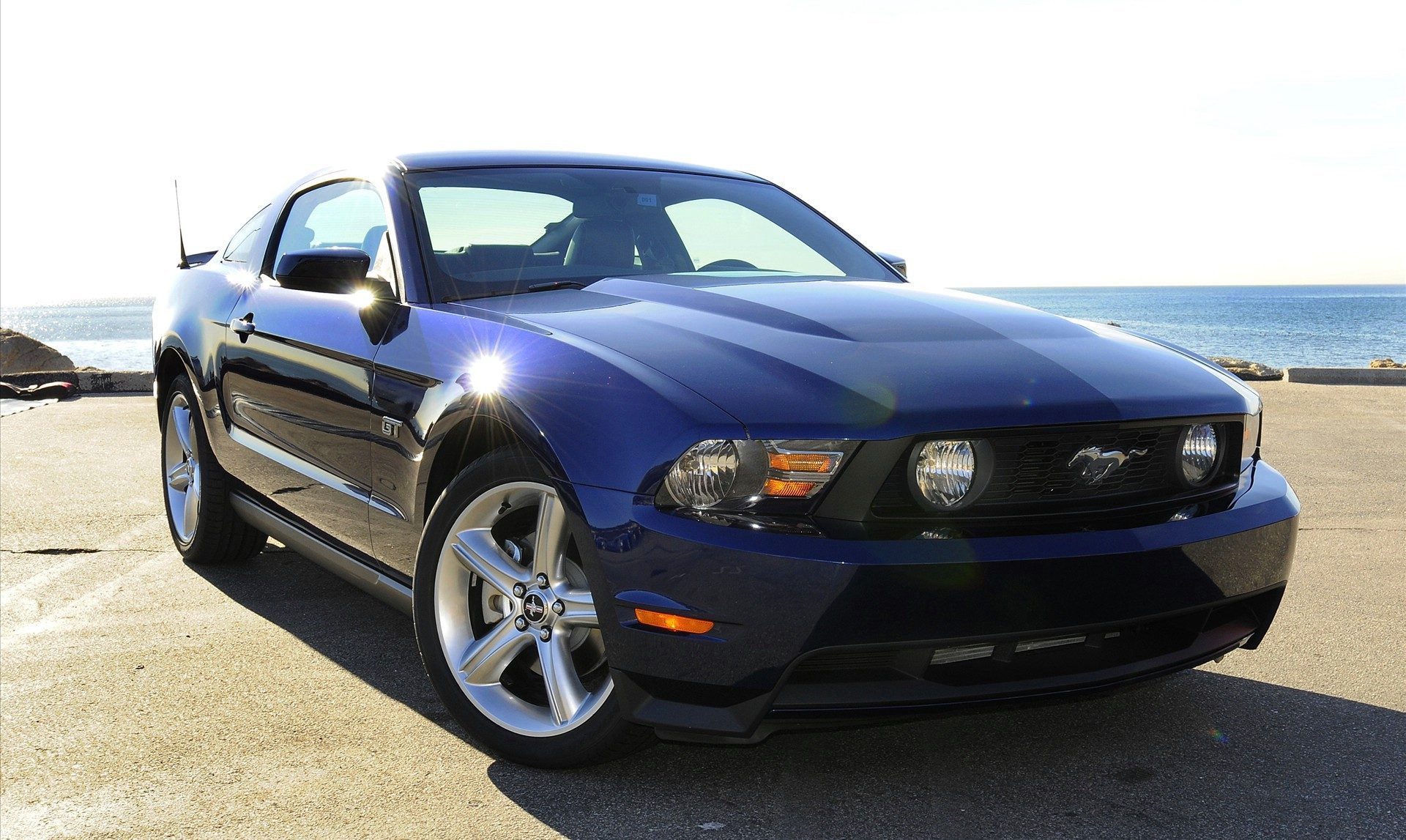 As mentioned, Ford further expanded upon their modular engine program to provide the 5th-generation Mustang with ample power.
Powerplants
A total of three powerplants were initially offered, including the:
4.0L SOHC V6 (210 hp / 240 lb-ft)
4.6L modular V8 (300 hp / 320 lb-ft)
Supercharged 5.4L V8 (500 hp / 480 lb-ft) used in GT500 production
Consumers could choose between 5-speed and 6-speed manual gearboxes, as well as an optional 5-speed automatic. This list of available powerplants further expanded during the latter half of the generation, at which time a 3.7L V6 (305 hp / 280 lb-ft), 5.0L "Coyote" V8 (412 hp / 390 lb-ft), and supercharged 5.8L V8 (662 hp / 631 lb-ft) came available. During this period both automatic/manual 5 and 6-speed transmissions were offered.
Handling
Despite substantial power on-tap, the 5th-generation Mustang was often ridiculed for its use of a live-rear axle. This is a stumbling block that would ultimately not be addressed until future 6th-generation production. This point aside, the S197 was known to handle quite favorably, due in large part to its Macpherson strut-equipped front suspension, complete with reverse "L" lower control arms.
The S197's rear featured a specialty three-link system, in which a custom Panhead Rod compensated for vertical and lateral play within the Mustang's live-rear axle. Ford stated that this setup allowed them to significantly cut the S197's curb weight, while also reducing the vehicle's effective sales price by as much as $5,000.
The Mustang's Mid-Gen Refresh
The S197 underwent substantial revision prior to the 2010 model year, making it far more competitive in the ever-crowded performance market. Aside from the addition of new and innovative powerplants to the S197's powertrain lineup, the 5th-generation Mustang also changed noticeably in appearance. Though many of these revisions were made on a purely cosmetic basis, others such as the streamlining of major body angles were done to enhance overall aerodynamics.
Exterior Changes
Some of the most noteworthy cosmetic changes to the S197 included the use of heavily revised headlights, slim-lined side mirrors, and sequencing rear turn signals. A more pronounced "Power Buble" hood was also added, as were more discreet fog lights. Consumers might also notice the relocation of the S197's AM/FM antenatal to the rear of the car.
Interior Changes
Inside, the S197's fit and finish were dramatically improved. This was a common point of critique aimed at the early production of 5th-generation Mustangs. Real aluminum trim was also made available on an optional basis, as were enhanced infotainment interfaces. This was taken another step further when Ford Sync was made available for trims of every level.