There has been no shortage of classic Mustangs to roll off of the assembly line over the past 60 years. We all are quite familiar with the 1965 Shelby GT350, the 1969 Shelby GT500, and the 1968 Boss 429.
However, there are just as many, if not more, timeless Mustangs that routinely get overlooked by collectors and performance enthusiasts alike.
Whether misunderstood or simply passed over for their share of the limelight, these Mustangs are underappreciated, to say the least. Because of this injustice, we felt that it was finally time to give these unsung heroes of pony car production their fair shake. Join us as we look back at 5 Mustang models that never received the amount of fanfare that they rightfully deserved.
2003-2004 Mustang SVT Cobra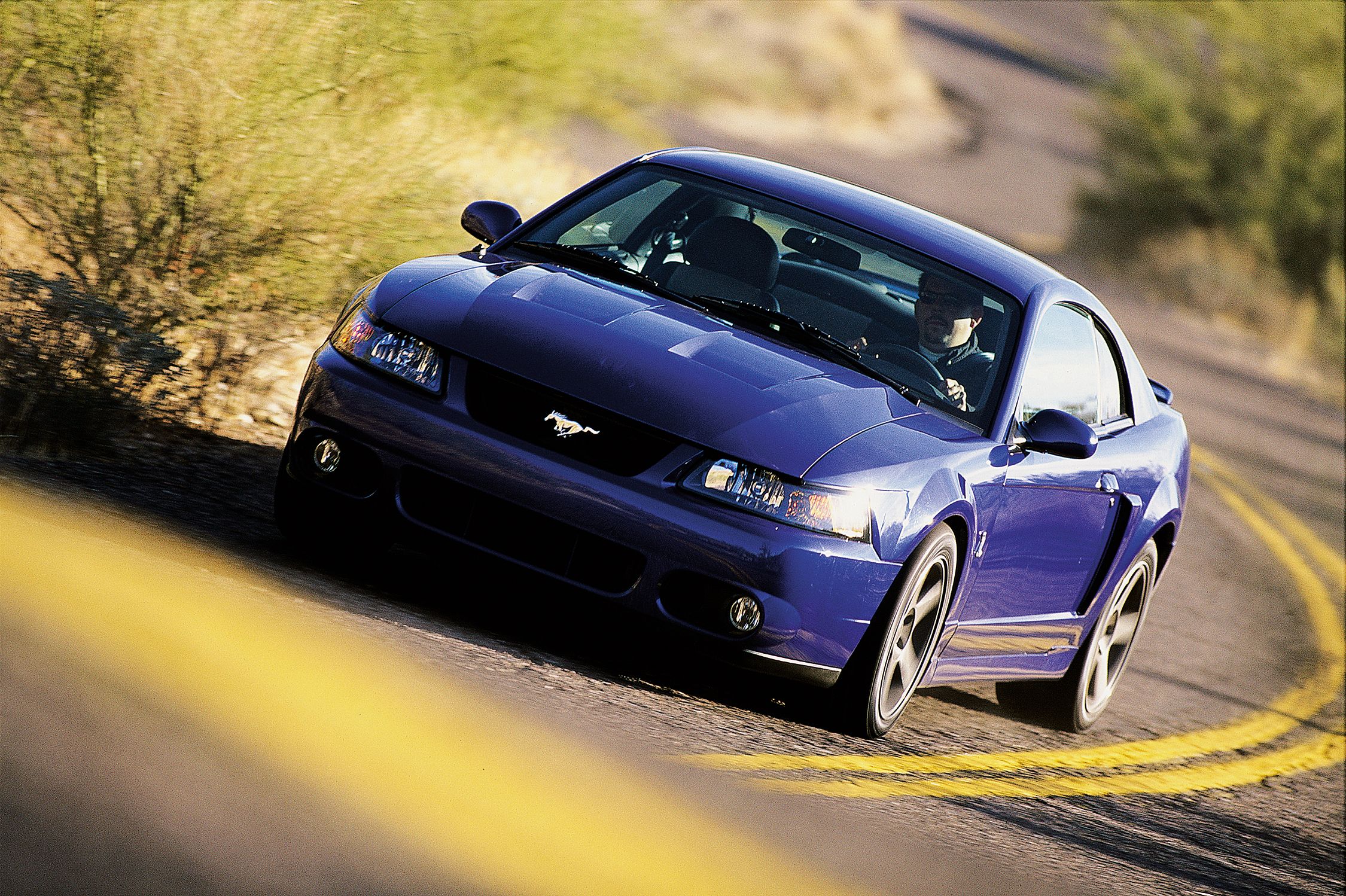 Many are quick to turn up their nose at any Mustang not equipped with a powerplant sporting 5.0 liters of displacement. This, of course, can cause one to overlook a number of lively Ford creations to wear the Mustang nameplate. There are, perhaps, no better examples of this fact than the 2003-2004 Mustang SVT Cobra.
While it is true that the 2003-2004 Mustang SVT Cobra came equipped with a 4.6L V8 powerplant, there is nothing mundane about this potent pony. The SVT Cobra came turbocharged from the factory, making its powerplant anything but the butt of a joke. With 400 horsepower on tap and a sub-5-second 0-60 MPH time, there is plenty of fun to be had here.
The 2003-2004 SVT Cobra was also memorable for other reasons, most notably including its use of an independent rear suspension. The use of this particular setup, coupled with the car's relatively light curb weight, allowed the 2003-2004 SVT Cobra to become among the best handling of all Mustangs to date.
1971 Mustang (351 Cleveland)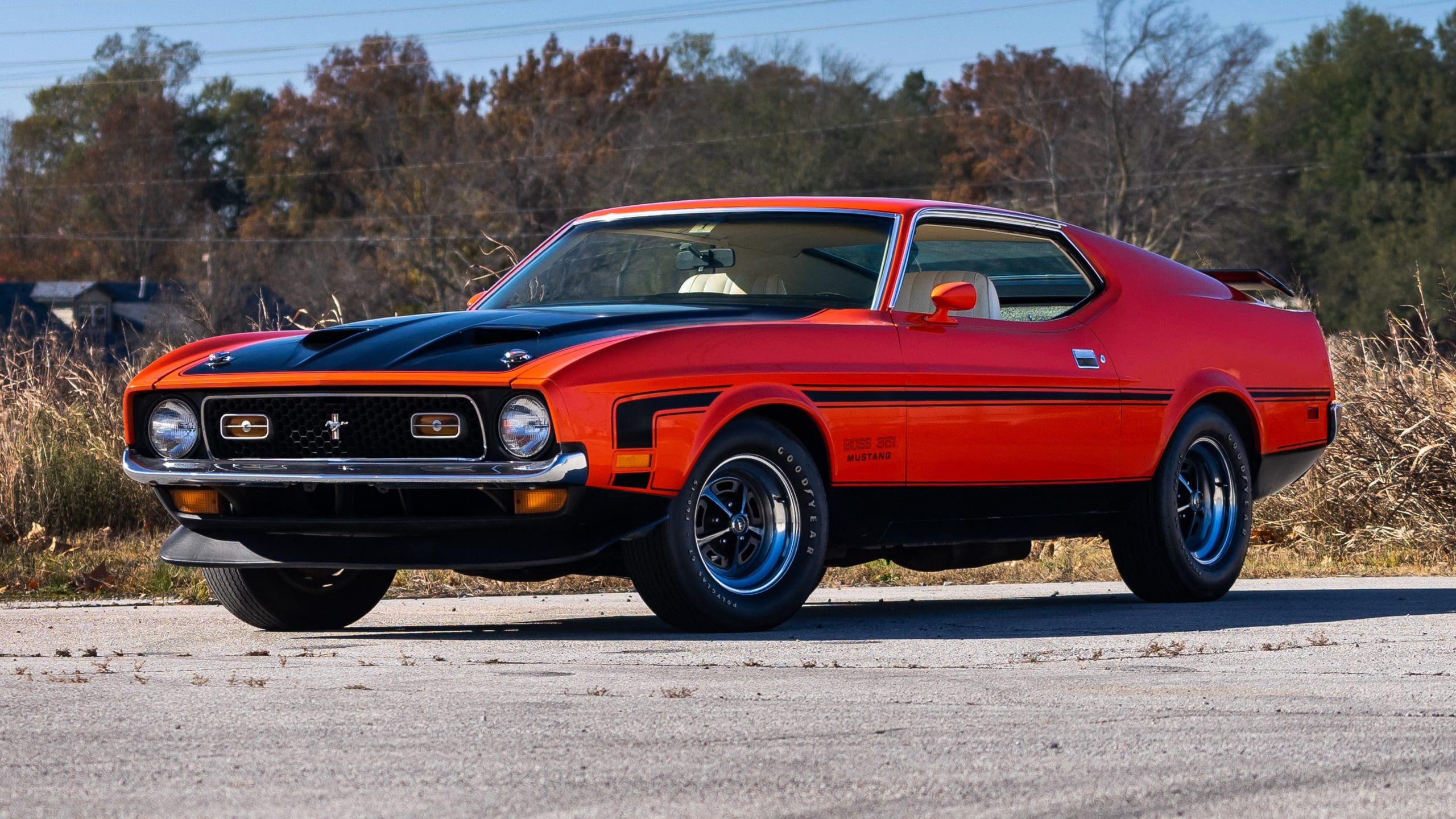 The early 1970s was a conflicting time for young gearheads. The latter days of the muscle car era were in full swing, yet nobody knew it. Additionally, an oil crisis sat just over the horizon. To make matters even more tumultuous, automakers had already begun defining their most potent performers, in a bid to attain emissions compliance.
Well aware of the dicey days ahead, those within Ford's engineering department decided to make one final lap around the sun. A 351 Cleveland capable of producing 330 horsepower was crammed beneath the 1971 Mustang's hood, and things got interesting. While not as powerful as some Mustangs before it, or those to be issued years later, the 1971 Mustang pumped out more than enough power for most, in a time when most similar vehicles had already been de-tuned to oblivion.
The 1971 Mustang, with its slightly broader in-the-shoulder appearance, also looked relatively aggressive, seemingly advertising that the Mustang still had plenty of performance to offer. Nonetheless, the 1971 Mustang still remained light enough to achieve much of what anyone could have hoped for.
1980s SVO Mustangs
The mid-to-late 1970s was a terrible time not only for the Mustang but for all performance vehicles in general. The implementation of increasingly stringent emissions standards milked life out of the muscle car era, leaving domestic performance at an all-time low. Even the Mustang couldn't escape this fate, as Ford's engineering team sought to attain emissions compliance.
This being said, as the decade drew to a close, Ford was more than ready to up the ante, restoring the Mustang to prior performance superiority. One of the first attempts at achieving this involved the release of the 1980s-era SVO Mustangs. The early Foxbody Mustang was powered by a turbocharged 2.3L four-cylinder, which produced a total rated output of 175 horsepower.
Though many today would scoff at the idea of owning a sub-200 horsepower Mustang, for its time, the SVO Mustang was something worthy of taking pride in. With above-average horsepower for its day, this pony was about as much fun as one could spring for in the early 80s. Perhaps more important is the fact that the SVO's release signified a dedicated return to an elevated performance by the Mustang stable.
1972 Mustang (351 HO)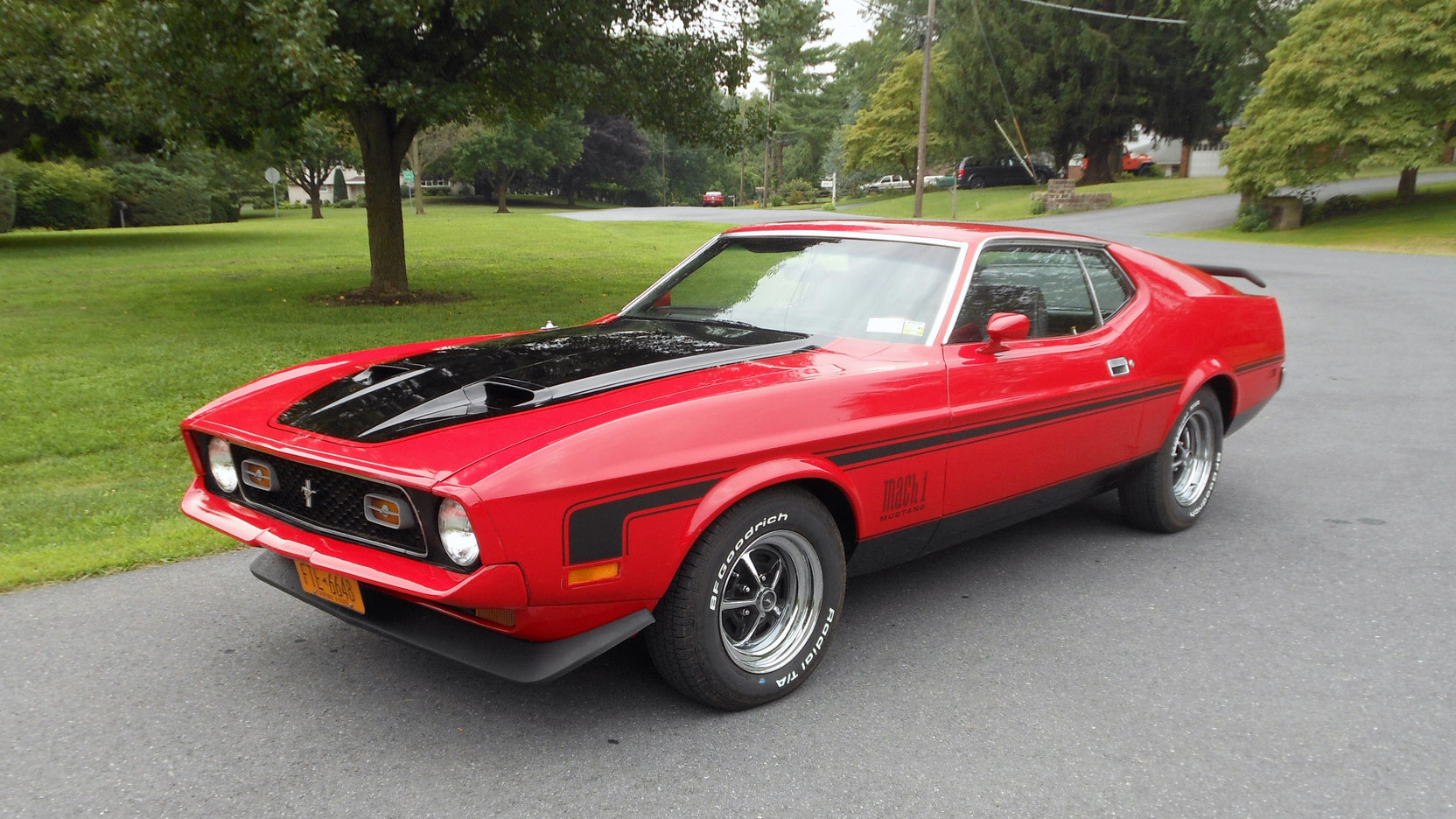 The 1972 Mustang 351 HO was yet another example of Ford managing to slide one or two decent performers in beneath the nose of the EPA, as 1970s emissions mandates were enacted. This particular Mustang served largely as a low-compression, detuned version of the Boss 351. Though its output had effectively been limited to just 275 horsepower, the 351 HO still had much to offer.
This suppressed pony still shared many of the same beefed-up engine internals with its Boss 351 counterpart, including 4-bolt mains, open chamber heads, flat-top pistons, forged rods, and a solid lifter camshaft. Essentially, the vehicle's engine was built to last, and was practically impervious to mechanical mishaps, in its detuned state.
The 1972 Mustang 351 HO also came with a host of additional goodies to offer, including a wide-ratio four-speed transmission, a 31-spline axle, and 3.91 rear gears. Additionally, the 351 HO came stock with Ford's famed competition suspension system, complete with staggered high-performance shock absorbers.
1995 Mustang GTS
Upon the SN95's Mustang's release, consumers found themselves limited in available powerplants, based upon the trim which they selected for purchase. The 5.0L V8 was no longer available without springing for Ford's GT or Cobra trim, forcing many with a heavy foot to shell out more money at the dealership than originally intended.
Then, in a completely unexpected move, Ford released the 1995 Mustang GTS, covertly allowing those in the know to purchase a base-esque Mustang, sans the bells and whistles, with one extremely important accessory; the 215-horsepower, 5.0L V8. This model came cloaked in the basic facade of a V6 model, without fog lights or a rear spoiler. Even the selection of power windows was foregone in the name of savings.
One additional point worthy of consideration, was the fact that the GTS sported identical steering, suspension, and brake components as the Mustang GT of the same model year. When laid out on paper, the purchase of a 1995 Mustang GTS was nothing more than an extremely economical way to purchase a Mustang GT of the same vintage, for those not overly enthused with looking the part. Mechanically, the GTS was no less robust than its GT counterpart.