In a chance partnership, Shelby American and the Hertz Corporation devised a plan to provide motorists with the ability to hop into the driver seat of a special edition 1966 Shebly GT350, known formally as the Shelby Mustang GT350-H.
Mechanically, Hertz issue GT350-H Mustangs were identical to those that could be purchased at one's local Ford dealership. The Shelby Mustang GT350-H featured a K-code, Cobra 289 High-Performance V8, which produced 306 HP, and 329 lb-ft of torque. The GT350-H posted 0-60 MPH times of 6.6 seconds and was capable of completing a ¼ mile pull in only 15.2 seconds.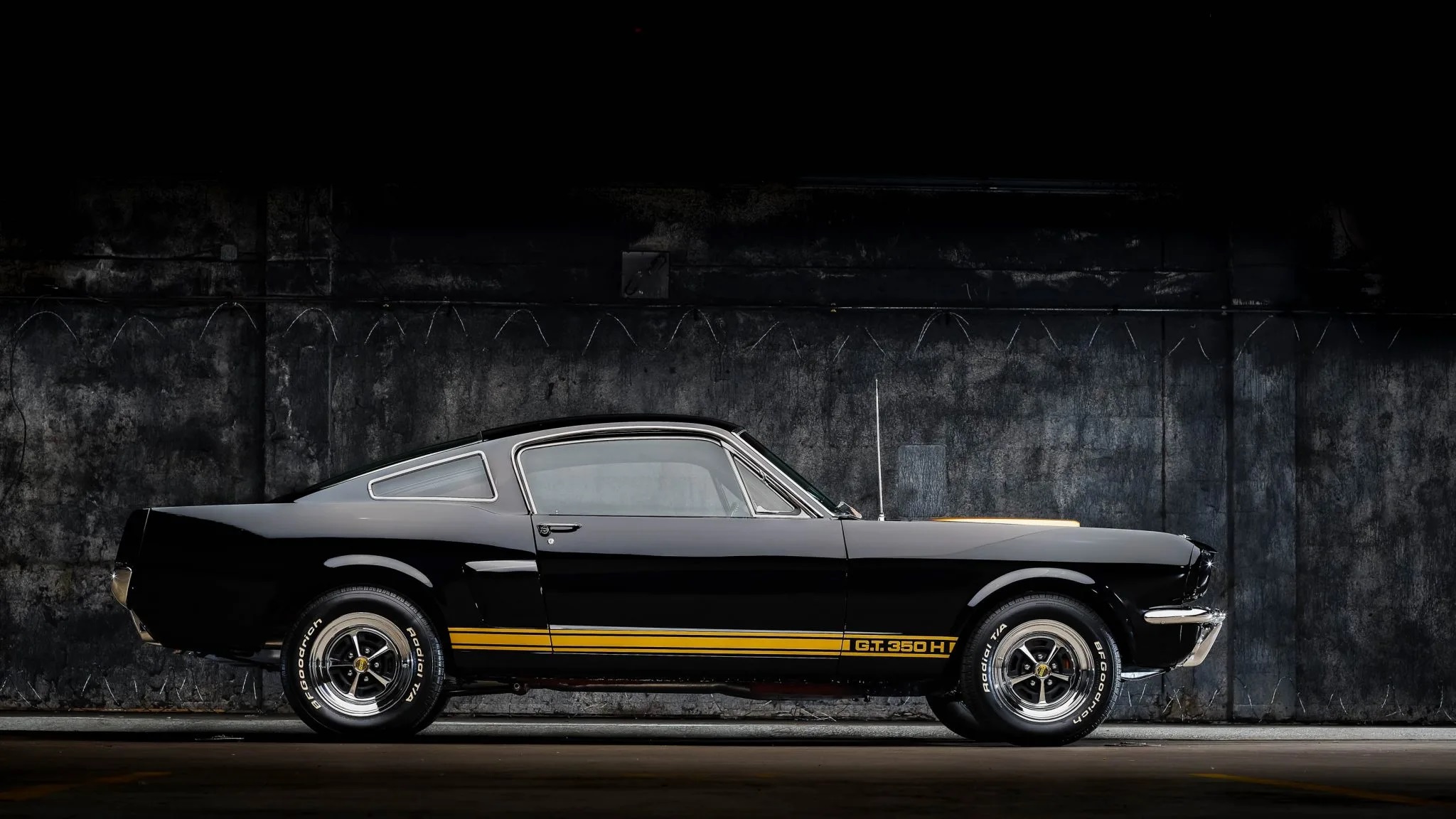 The vast majority of Rent-A-Racer Shelby GT350-H Mustangs came equipped with automatic transmissions. However, a limited number of 4-speed models were placed into circulation as well. With the inclusion of a high-performance suspension package, the GT350-H provided much in the way of enjoyment for members of the Hertz Sports Car Club.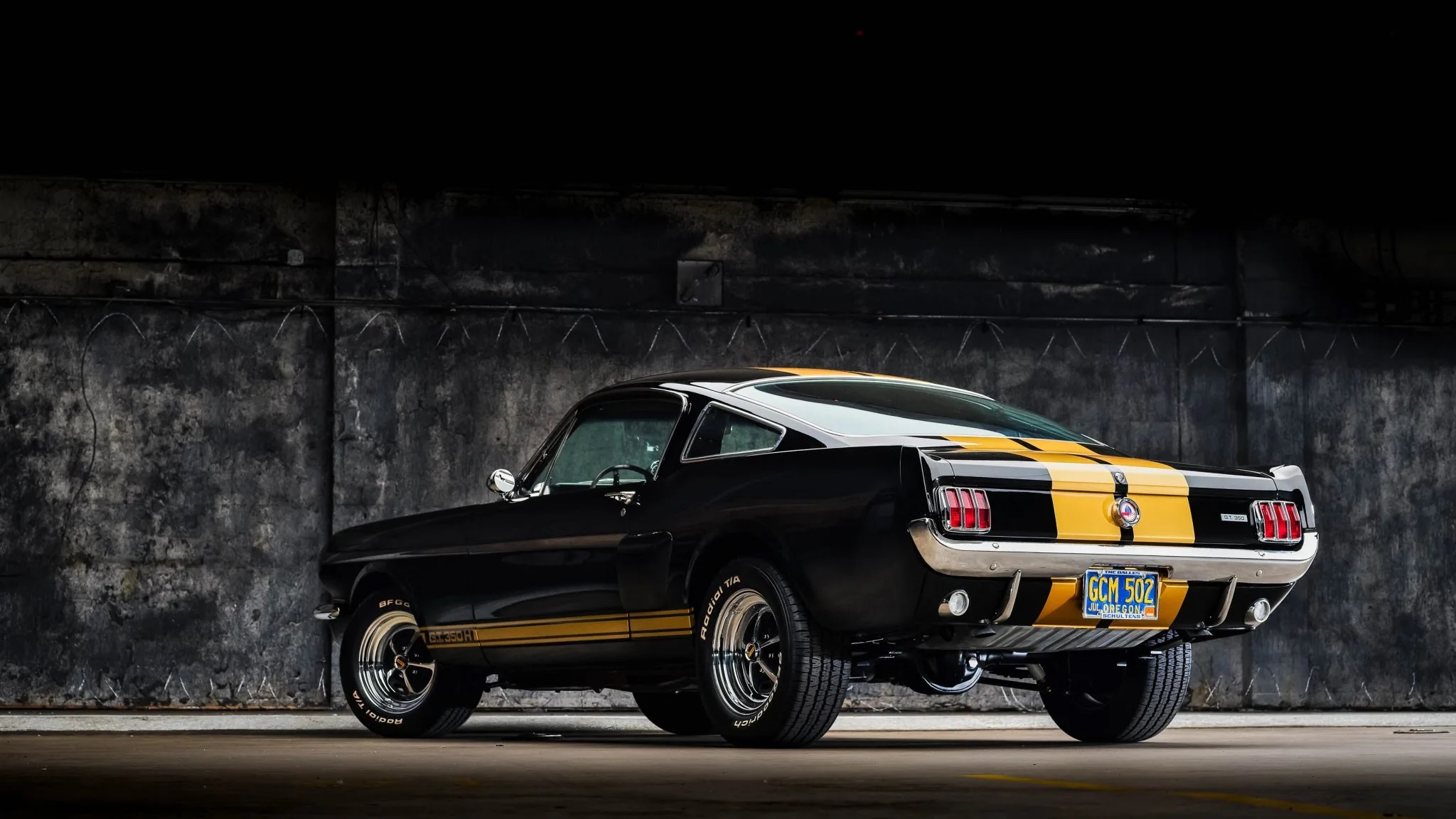 Cosmetically, most GT350-H Mustangs sported a black-and-gold paint scheme, though a limited number of Sapphire Blue, Candy Apple Red, Ivy Green, and even Wimbledon White were produced. These cars all featured rocker panel striping, that perfectly accented a G.T. 350 nameplate, which resided behind each front wheel-well.
Photo Source: Bring A Trailer