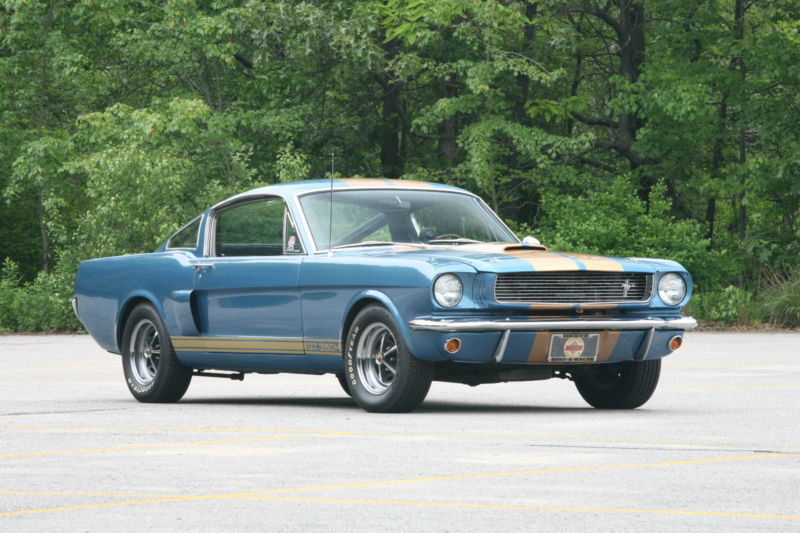 When you think of a 1966 Shelby GT350 Hertz edition I bet the first colors that come to mind are black and gold but Shelby American produced three other color combinations including the Sapphire Blue model above.  All told the 1966 Shelby GT350 Hertz edition came in four color combinations including Raven Black, Wimbledon White, Candy Apple Red, Sapphire Blue and Ivy Green.
In all 1001 of these Mustang fastbacks were built by Ford for the Hertz rental car company.Of the 1001 models, 50 were Sapphire Blue, 50 were Ivy Green, 50 were Wimbledon White and 50 were Candy Apple Red.  The rest were Raven Black with gold Le Mans and side stripes.
The 1966 GT350H above is a prime example of the limited Sapphire Blue Hertz edition Mustang which is rarely seen.  As of writing this bidding has hit $81,700 with the reserve not yet met.  Check out the eBay auction for more information.