This 1966 Ford Mustang Fastback has been modified with a modern SVT V-8 engine and manual transmission, providing abundant power to effortlessly propel this pony car, which probably weighs less than 3,000 pounds.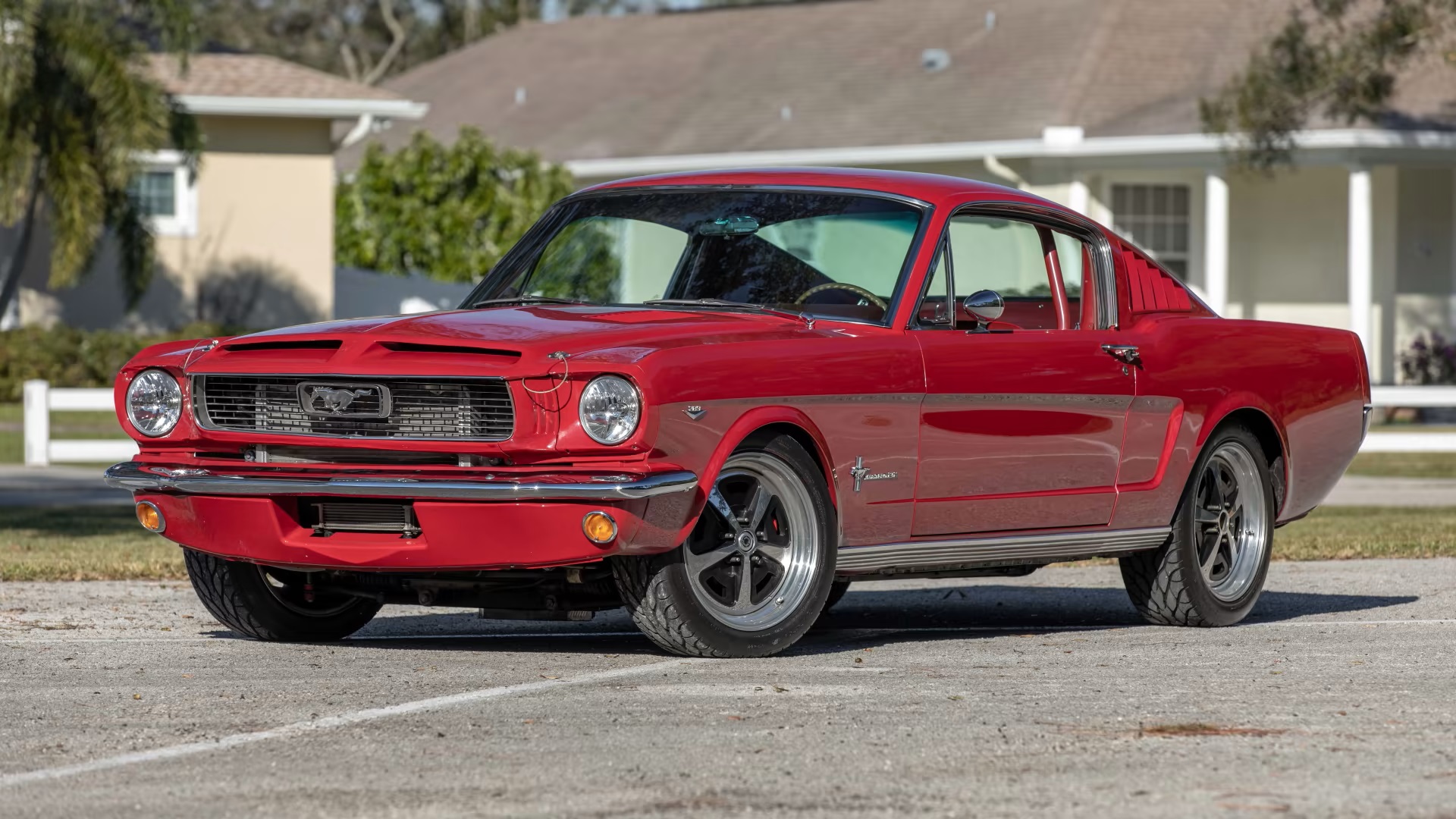 The car sports a vibrant red exterior with a matching red interior, giving it a relatively stock appearance. However, if you pay close attention, you'll notice some modifications beneath the surface, such as a custom hood and 5-spoke alloy wheels fitted with low-profile tires. And if you peer behind the wheels, you'll spot high-performance rotors, hinting at the car's enhanced capabilities.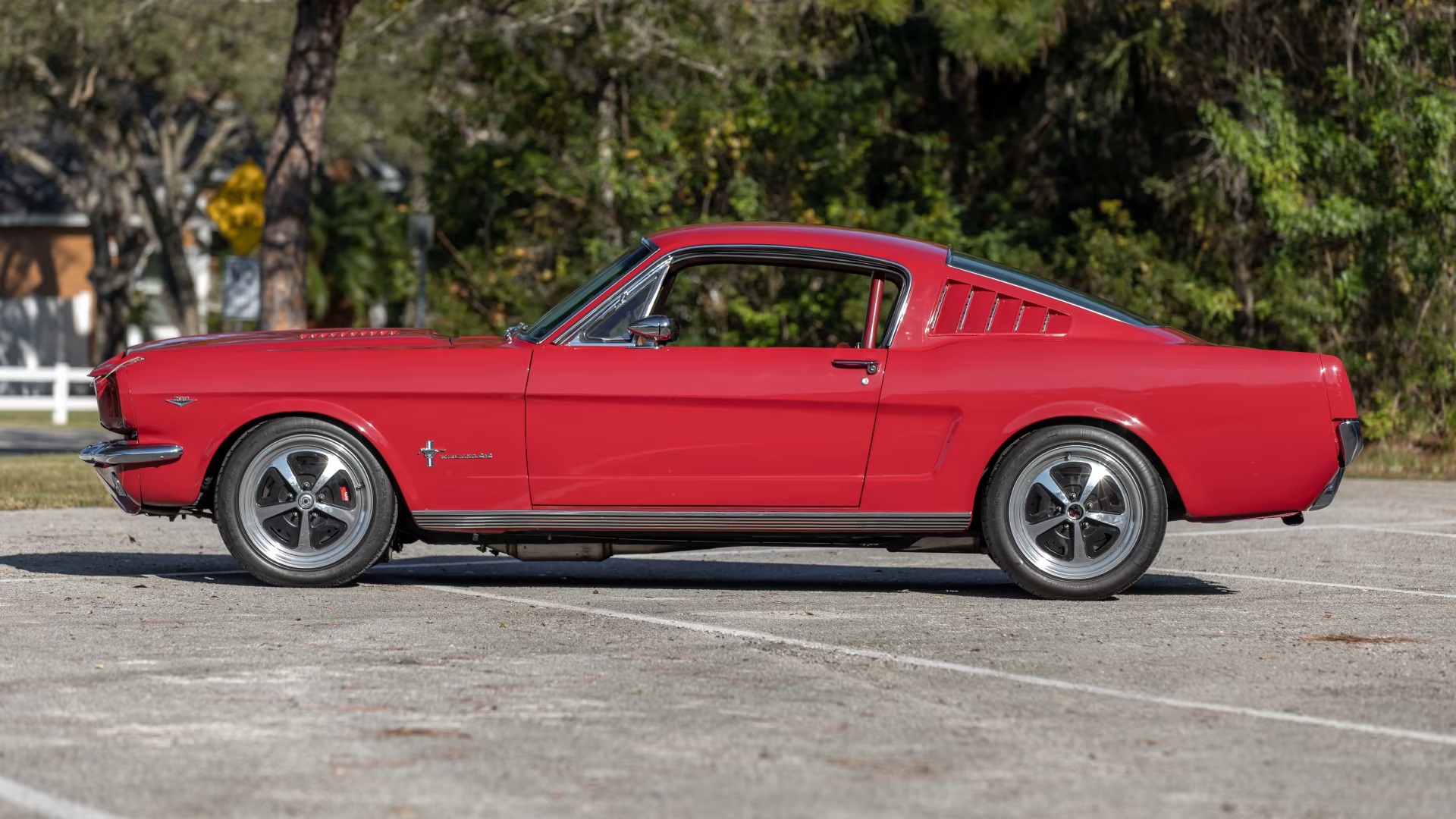 Step inside, and once again, the Mustang maintains its deceptive stock look. The bucket seats are upholstered in factory-style upholstery, but there are several additions that reveal its true nature. A roll bar, Auto Meter gauges, Hurst shifter, tachometer, fire extinguisher, and racing belts all indicate that this is no ordinary Mustang.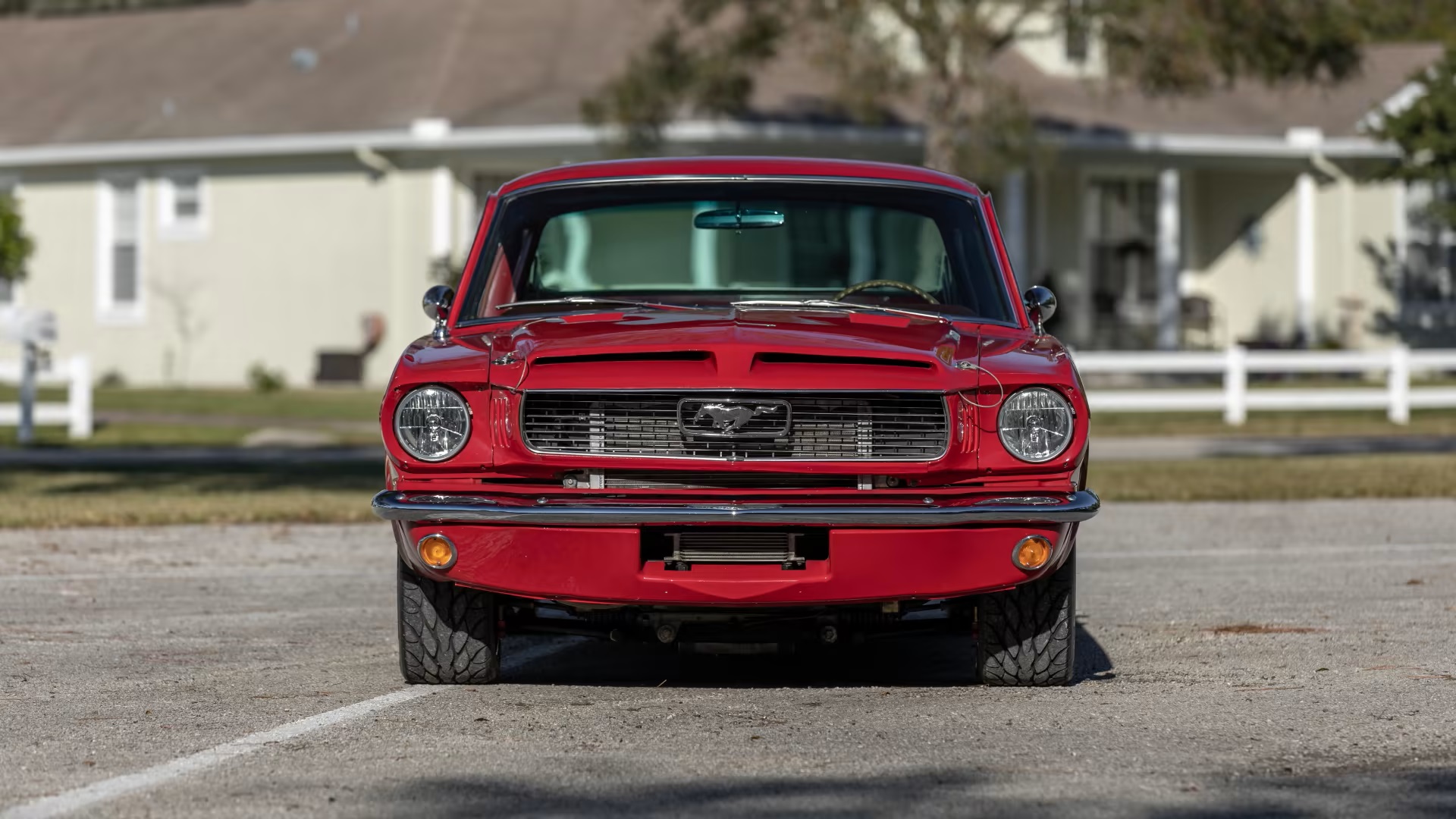 To top it off, the glovebox lid bears the signature of Carroll Shelby. This Mustang Fastback is far more exhilarating than the original GT model, deviating from what Ford originally envisioned. Yet, it aligns with Ford's reputation for delivering the unexpected with the Mustang. Perhaps they should have considered this extraordinary approach from the start.
Source: Mecum Auctions