Racing homologation models are typically the fastest, purest, and most coveted cars in the collector market. The car offered here, the iconic 1970 Ford Mustang Boss 429, is no exception. In the late 1960s, Chrysler dominated NASCAR with its legendary 426 Hemi engine, prompting Ford to make a determined effort to catch up. They developed a 429-cubic-inch version of the Ford 385 V-8, complete with specially modified oil and water passages, four-bolt main bearings, and all-forged steel internal components. Ford officially rated this new engine at 375 horsepower for insurance purposes, but it's widely believed to produce well over 500 horsepower in its stock configuration.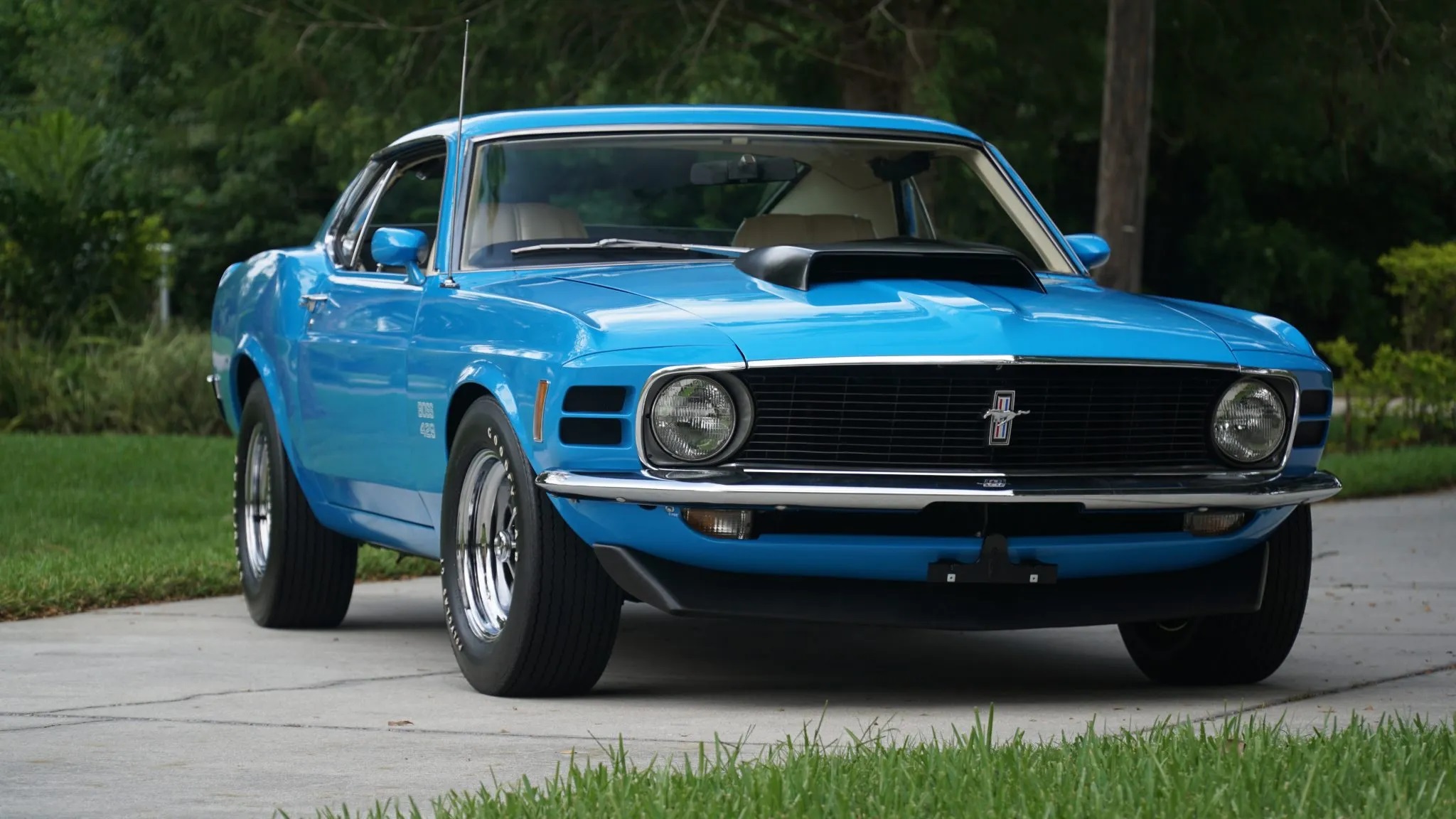 In order to comply with NASCAR's engine homologation rules, Ford decided to integrate the new 429 engine into the Mustang, resulting in the highly sought-after Boss 429 Mustang variant. Initially introduced for the 1969 model year, the Boss 429 continued into 1970 and was available in five factory colors, including the attention-grabbing Grabber Blue, the original color of the car being offered here. With only 500 units produced, the 1970 Boss 429 is regarded as one of the most desirable factory-built Fords ever, and it's even rarer than its 1969 counterpart, which saw 839 units produced.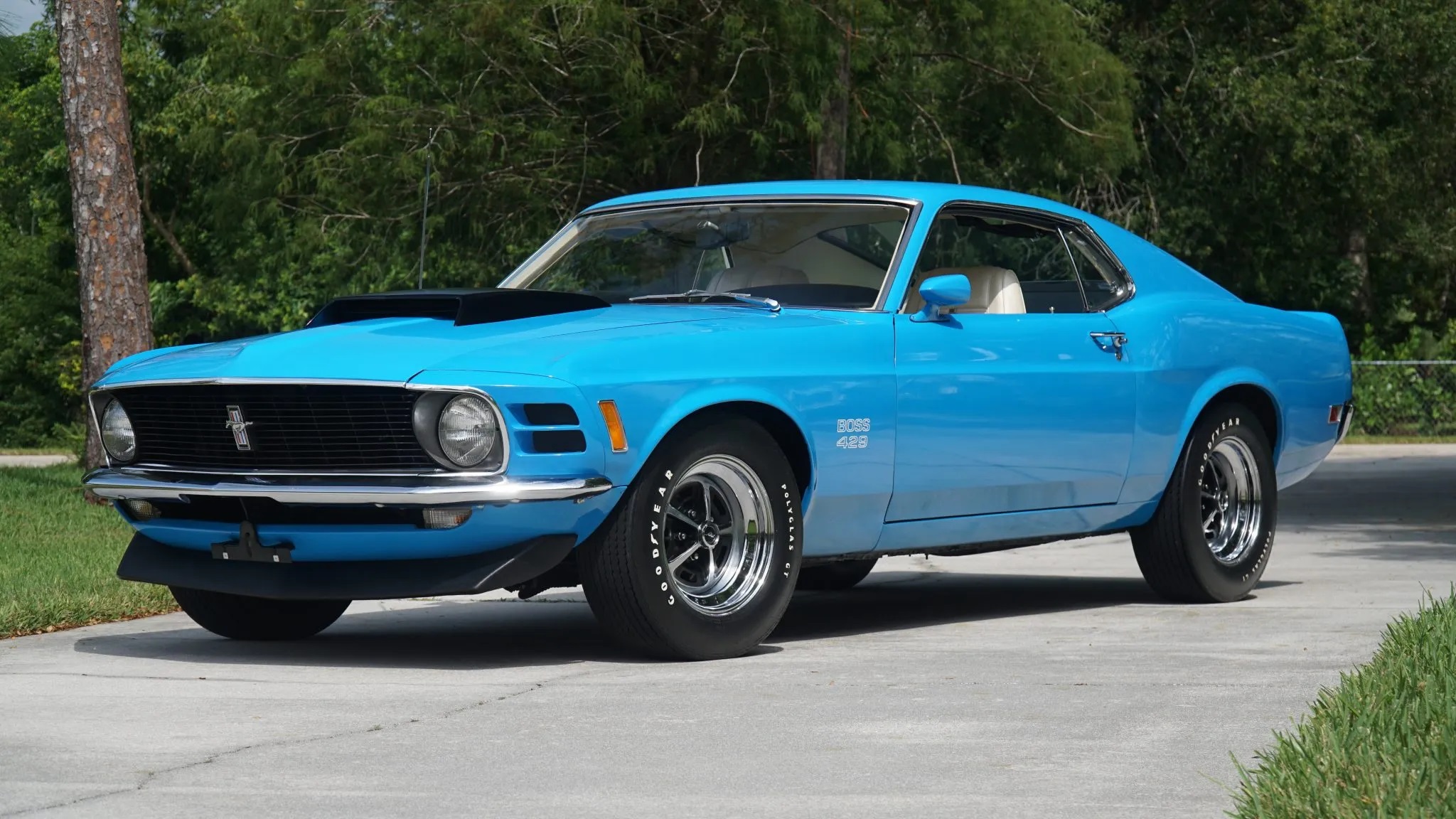 The car on offer here courtesy of Bring A Trailer is one of roughly 500 examples produced for the 1970 model year and was manufactured 11 days ahead of schedule on September 19, 1969. Identified as Kar Kraft number KK2139, this car was specified in Grabber Blue with Corinthian White vinyl interior and is equipped with a 429-cubic-inch Cobra Jet Boss V8 engine paired with a four-speed manual transmission. It comes with several features, including the Drag Pack, a competition suspension, a front spoiler, power steering, 15″ Magnum 500-style wheels, a Philco AM radio, an analog clock, a Hurst shifter, and a heater. Flowmaster mufflers have been added to the car.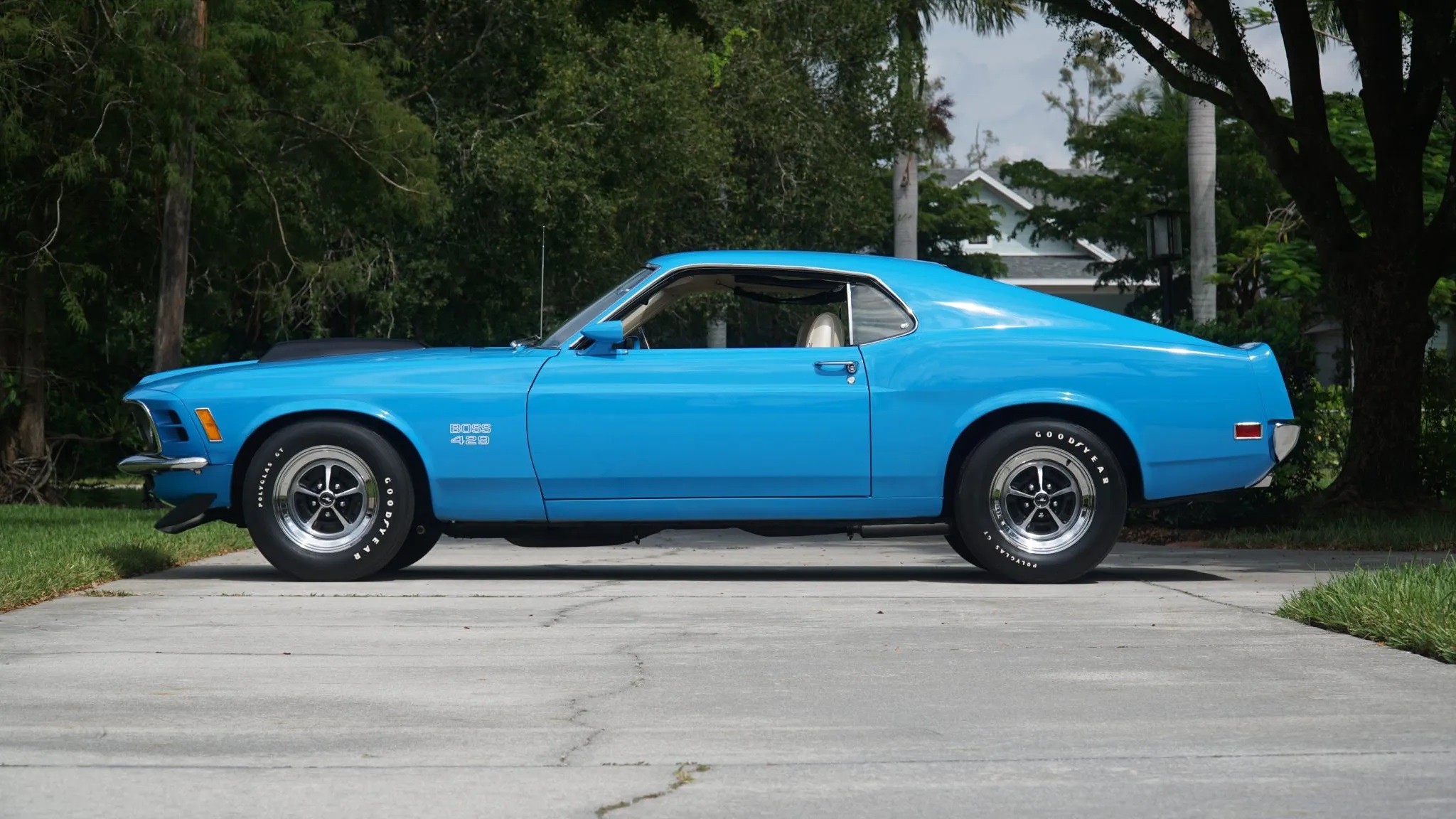 This Boss 429 is being sold with a Deluxe Marti report, window stickers, copies of original purchase documents, a spare exhaust system, and a clean Michigan title. Don't miss this unique opportunity to own one of the most desirable examples of one of the toughest Mustangs from that era.
Source: Bring A Trailer