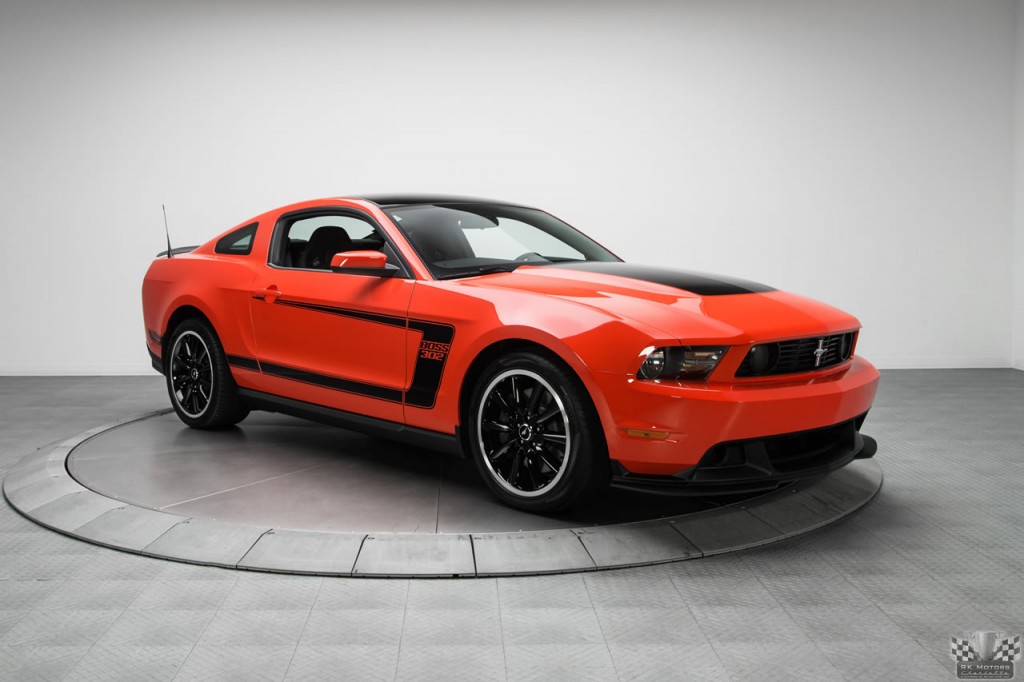 Its been awhile since we laid eyes on this well documented 2012 Mustang Boss 302 (#0001) as it made headlines back in early 2011. This modern Boss 302 bares the first serial number #0001 given to the 2012 model and its now available to own via an eBay Buy It Now auction.
You might remember back in April of 2011 how the first owner (Shane McGlaun) found this Boss 302 in a Ford dealership showroom in Garland, Texas. He wanted to purchase a new Boss 302 but the dealership had a markup of $5K  and the funny thing is they didn't even realize it was the first Boss 302.After some haggling he got the markup down to $1,500 so he purchased the competition orange 2012 Boss 302. Soon after purchasing the vehicle he sold the car to someone for a reported $100,000.
Now the first 2012 Mustang Boss 302 is back up for sale on eBay with a 'Buy It Now' price of $109,000. Check out a few photos below or head on over to eBay for more.
Related Articles: