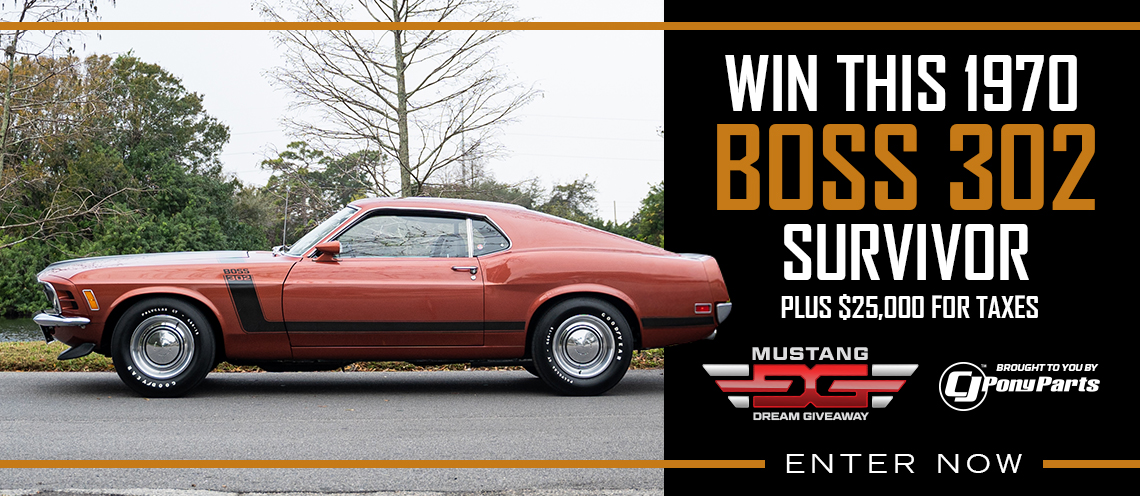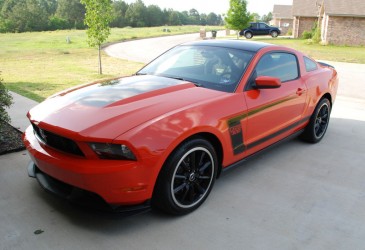 **Update** – It sold to a local collector for $100,000.
In a recent post we wrote about the story of Shane McGlaun, the lucky Mustang enthusiast who unknowningly purchased a 2012 Mustang Boss 302 with the serial #0001 at a Texas Ford Dealership.  He was overjoyed with his purchase and could not believe his luck when he popped the hood to see the number designation on the intake as #0001.  He is a true Mustang enthusiast and like all of us he just wants a daily driver to enjoy but feelshe cannot do that with such a special car.  As it stands now the car has 690 miles on the clock with very little wear and tear.
So to try and capitalize on the collectable nature of the vehicle he has put the Mustang Boss 302 #0001 for sale on eBay with a reserve price set.  As of writing this there are seven bids with the top bid being $72,100, but the reserve has not been met.  There is still close to six days left on the auction so the final price is anybody's guess but I am sure it will bring more than enough for Shane to purhcase another Boss 302 outright which was his goal from the start.
Check out the eBay auction .