Like most any model of vehicle, the Ford Mustang has experienced its fair share of ups and downs. With more than five decades of production in the rear-view mirror, there has been no shortage of memorable Mustangs that have entered service. Unfortunately, several less-than-stellar examples of Ford's pony car have also been allowed to see the light of day.
The following is a run-down of the 5 best and worst Mustangs ever produced.
Best of the Best
1964 ½ Ford Mustang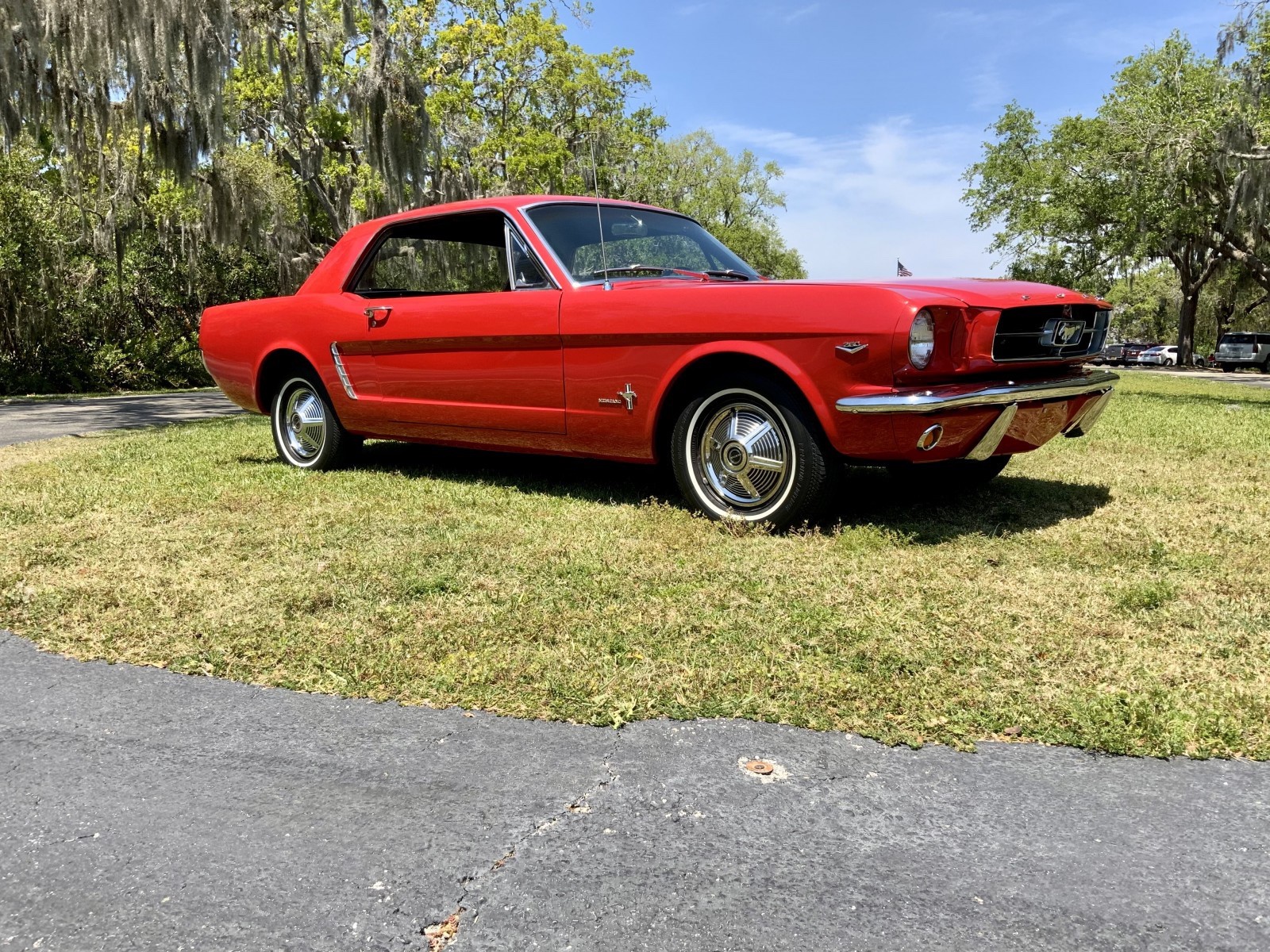 The 1964 ½ Mustang was certainly not the fastest of all Ford production cars, nor was it the best handling. Nonetheless, this storied car is of significant value, due to its historical significance within the Mustang line. 1964 ½ year model pony cars served as the Genesis of the Mustang lineup, thus ushering in a new era of American sports car design and development.
Mustangs of this original vintage were also extremely popular among consumers. From devoted sports car enthusiasts to schoolteachers, individuals from every walk of life jumped at the opportunity to own their own Mustang. By the end of year-one production, approximately 400,000 Mustangs had been produced and sold.
1965 Shelby GT350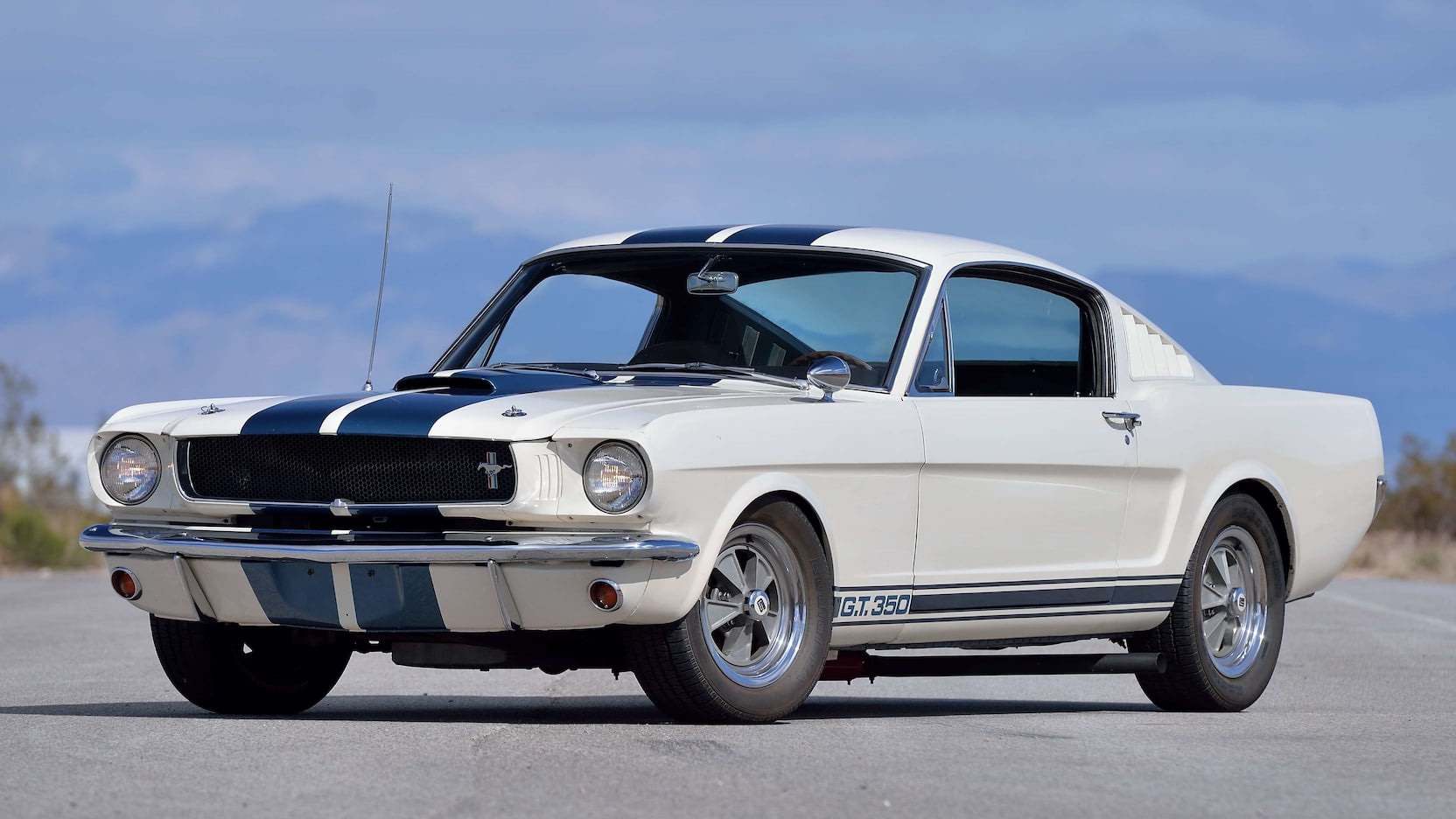 The 1965 Shelby GT350 is yet another example of a Mustang of extreme value, due to its historical significance. The GT350 Mustang began life as a standard 2+2 Fastback Mustang, though it would undergo significant revision at the hands of Carroll Shelby and his team. Aside from basic cosmetic modification, the GT350 also came equipped with Ford's 289 CI V8, complete with a highrise intake manifold.
Shelby initially conceived the GT350 when planning to homologate a specialty Mustang for use in SCCA BP-Class racing. However, the legendary racer and designer's efforts ultimately resonated much deeper than initially intended, as the GT350's release placed the Mustang on the map as a bonafide performance car of the era.
1969 Mustang Boss 429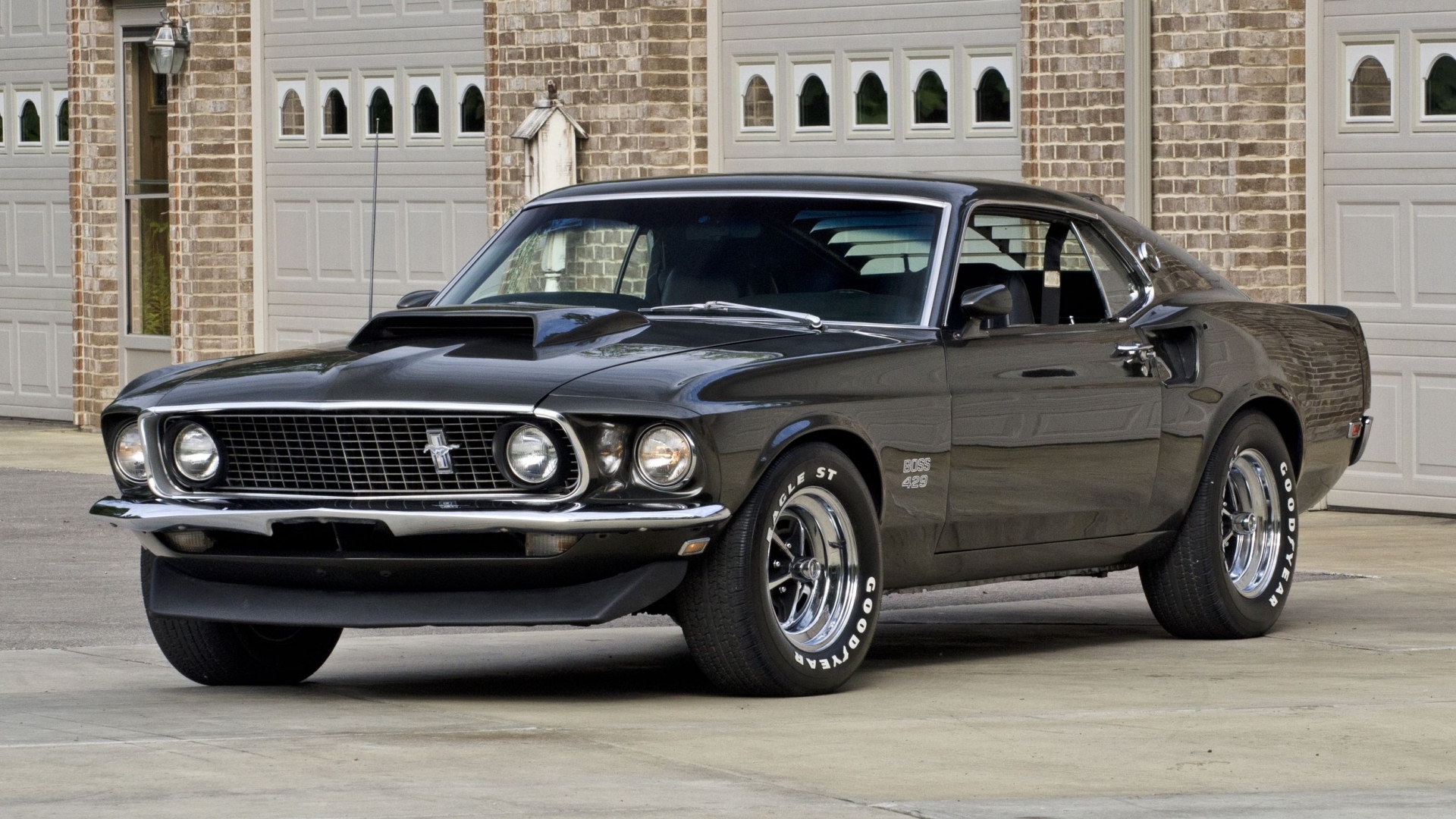 During the muscle car wars of the 1960s, few vehicles stood quite as tall as the 1969 Boss 429. This iconic Mustang first entered production in a bid to homologate Ford's semi-hemispherical 429 cubic-inch V8 for use in NASCAR sanctioned events. The Boss 429 was rated to produce 375 horsepower and 450 lb-ft of torque, which was largely supported by independent dyno-testing.
Today, original Boss 429 Mustangs are among the most heavily sought after of all classic cars, regularly bringing extravagant sums at auction. This is largely due to the Boss 429's rarity, as only 859 examples of this classic Mustang were produced during the 1969 model year.
1971 Mustang Mach 1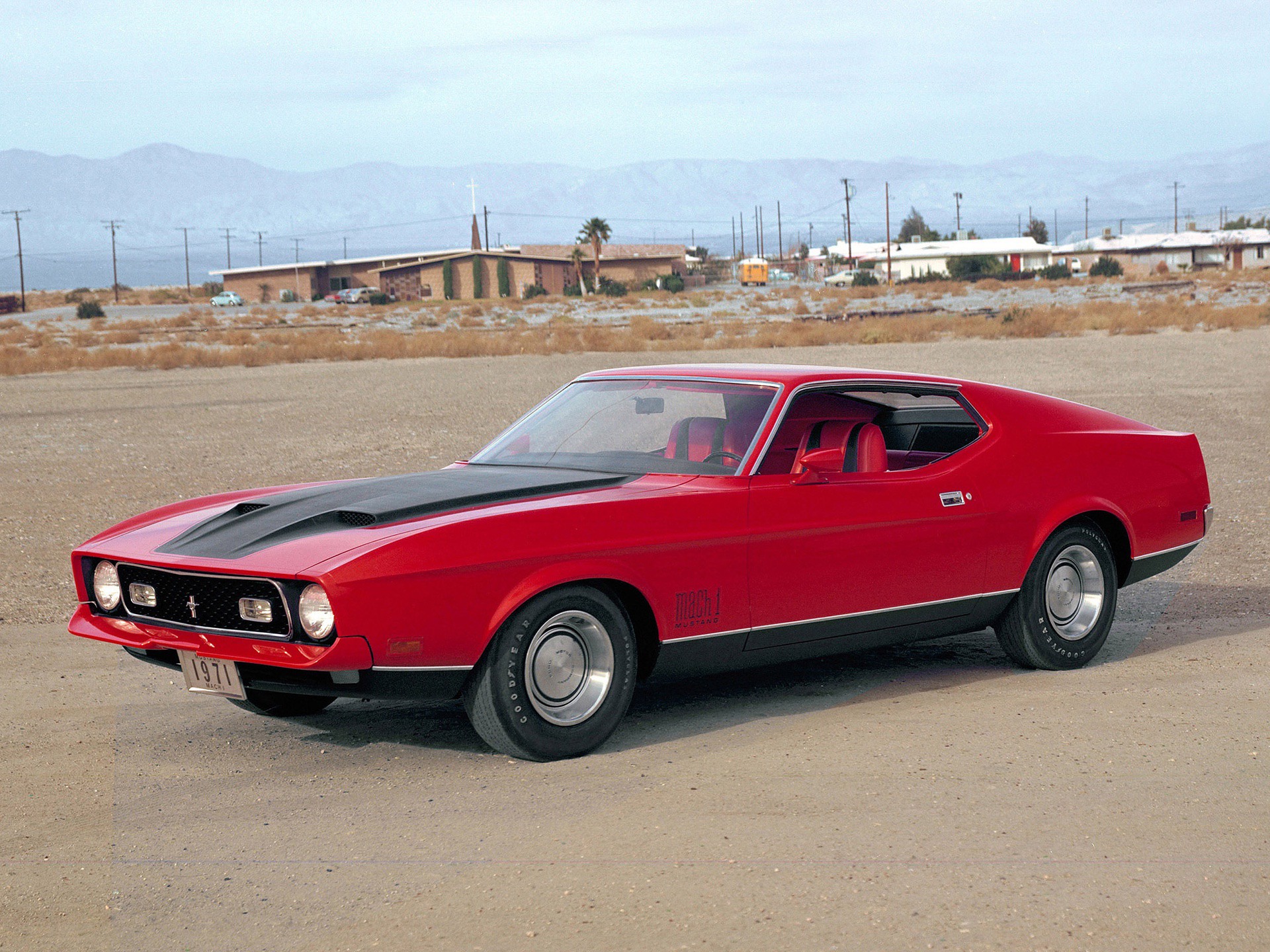 Any Mustang enthusiast should be well-versed in the history of Ford's Mach 1 moniker. The Mach 1 Mustang first debuted in 1969, growing ever more powerful until eventually falling victim to the new emissions mandates of the 1970s.
While determining the best year of Mach 1 production is highly subjective, many collectors fancy the 1971 Mach 1 for its unique mix of larger-than-life styling and broad engine availability.
In 1971, consumers could select between 4 individual engines—the most potent of which was Ford's legendary 7.0L Cobra-Jet V8. Those intent on hitting the drag strip could even opt for the inclusion of Ford's Drag Pack, which equipped the Cobra-Jet with a solid lifter camshaft, Holley 780 cfm carburetors, and forged pistons.
2012 Mustang Boss 302 Laguna Seca Edition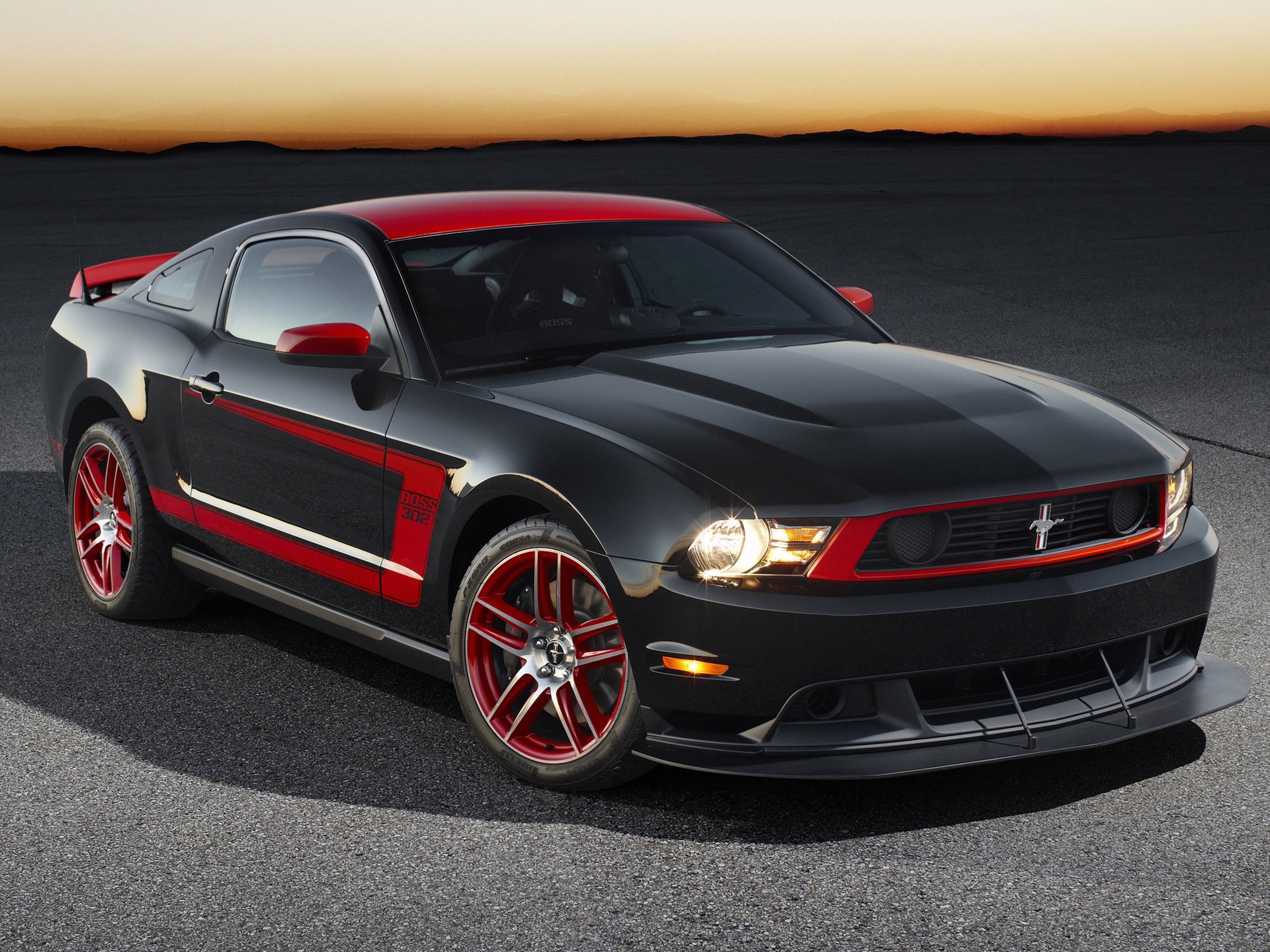 Though any Boss 302 Mustang of the modern era is of substantial significance, it simply does not get much better than Ford's 2012 Laguna Seca Edition of the fabled Boss Mustang. The 2012 Boss 302 Laguna Seca Edition Mustang harbored a specialty 5.0L powerplant capable of producing 444 horsepower, as well as 380 lb-ft of torque.
Even more impressive is the fact that Ford equipped the Laguna Seca with numerous additional upgrades, including a Torsen limited-slip rear differential, revised suspension, and a more pronounced rear stabilizer. Adding to the Laguna Seca's collectibility is its limited production, which numbered only 767 in total for the 2012 model year.
Worst of the Worst
Ford Mustang II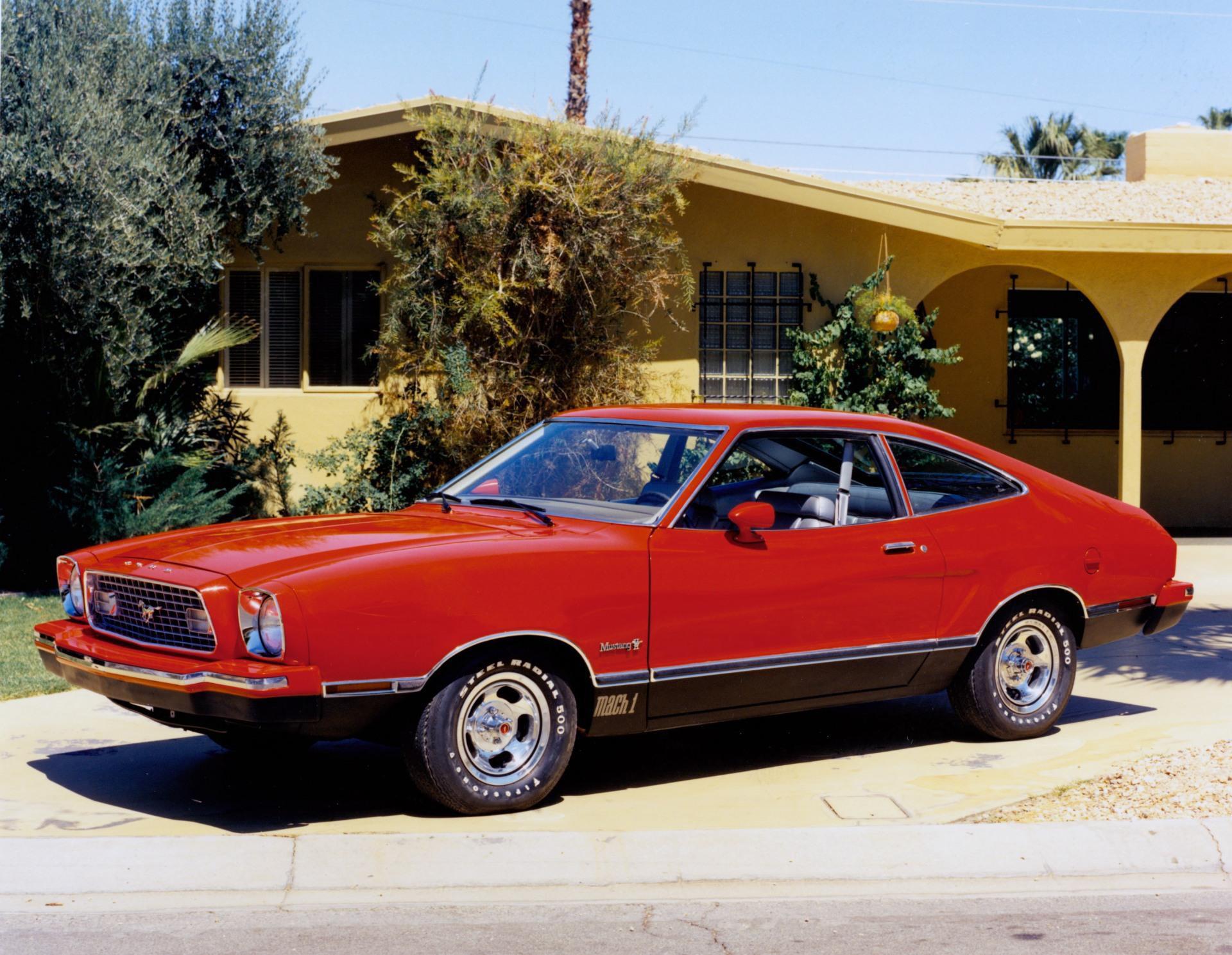 For simplicity's sake, we are going to make quite the generalization here. Rather than picking a single model of second-generation Mustang to chastise, we will simply award all versions of the Mustang II with our worst of the worst honors. Essentially, the Mustang II served as a somewhat rehashed version of the often ridiculed Ford Pinto, without a single ounce of performance acuity.
Upon the Mustang II's 1974 release, no available V8 was offered. In fact, the base engine for this particular model was an uninspired four-cylinder producing only 84 horsepower. However, floating a little extra cash would land you an optional inline-six powerplant—which, as it turned out, was equally unimpressive.
1969 Ford Mustang E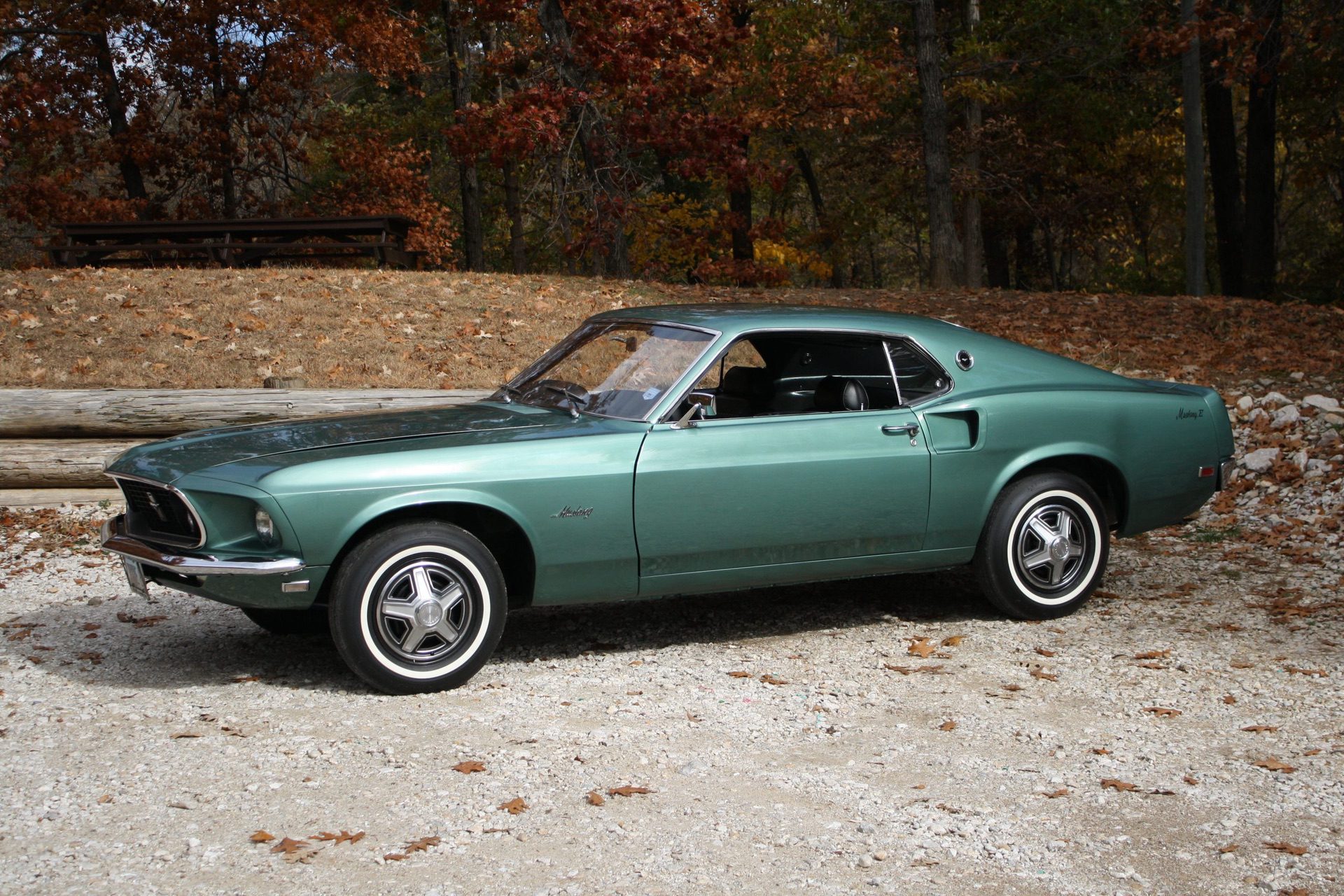 Today, consumers jockey for supremacy in regards to fuel economy and overall practicality. However, this simply was not the case in the 1960s, during a period in which horsepower reigned supreme. Therefore, it is quite reasonable to assume that Ford was off-target with its decision to produce a gas-sipping, eco-friendly version of the Mustang in 1969.
As one might expect, Ford's Mustang E flopped, as the bulk of consumers were unimpressed with the car's 4.1L inline-six powerplant and the 155 horsepower that it produced. In fact, Ford only conjured up the Mustang E to compete in the MobilGas Economy Run, which measured various production vehicles' fuel economy during a 1,900-mile dash between Los Angeles and Kansas City. Luckily, only 50 examples of the Mustang E were ever produced.
1999 Ford Mustang SVT Cobra
The 1999 Ford Mustang SVT Cobra has served as a point of embarrassment for the Ford Motor Company, ultimately leaving the manufacturing giant with a black eye of sorts. Problems arose almost immediately for Ford upon the release of the Mustang SVT Cobra, which had been billed as producing 320 horsepower. However, independent dyno-testing proved this to be an outright lie, as the car's true output was gauged at approximately 280 horsepower.
In an apparent bid to save face, Ford eventually recalled all 1999 Ford SVT Cobras for further modification. The most significant of these modifications involved the installation of new free-flowing exhaust and intake manifolds. Ultimately, the SVT Cobra was able to produce its initial rated output, thereby fulfilling Ford's lawful obligation.
1974 Ford Mustang Mach 1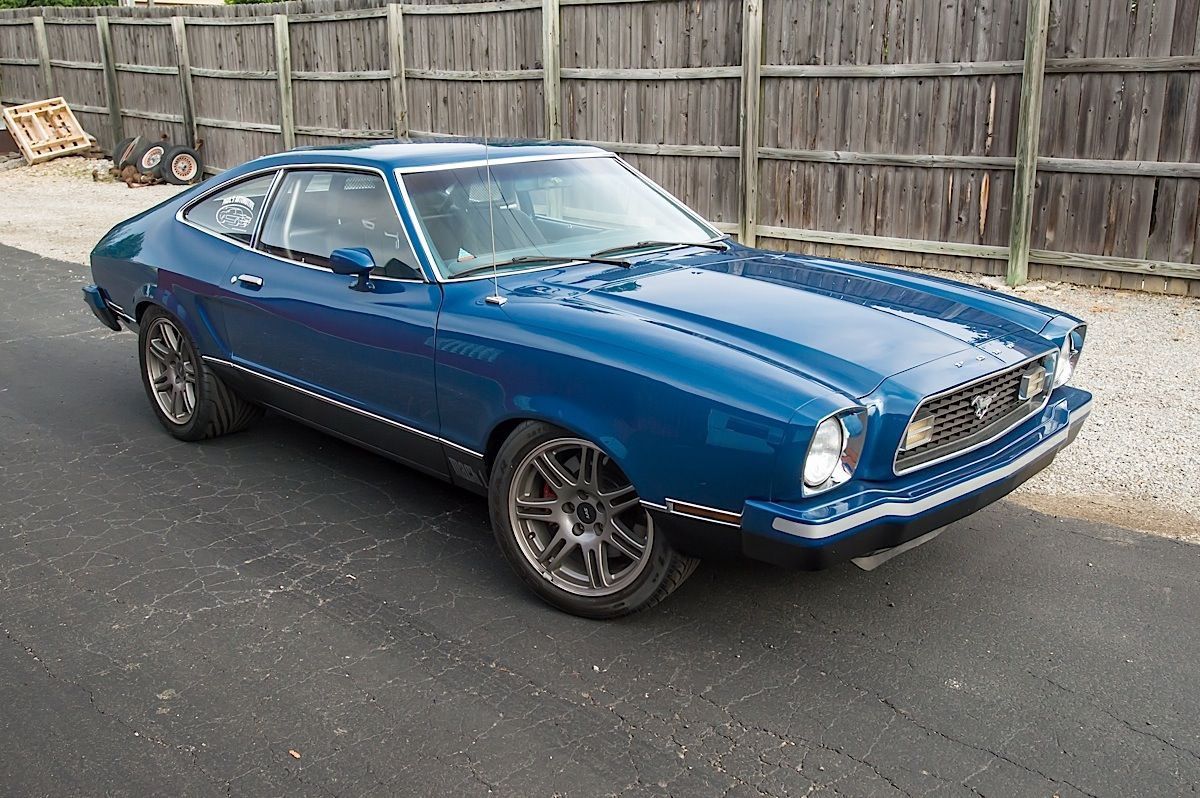 Few travesties within the automotive world are quite as disheartening to observe as that of a once-legendary vehicle sinking into obscurity at the hands of fate. Unfortunately, this was the ultimate destiny of Ford's iconic Mach 1 Mustang lineup. By the early 1970s, newly implemented emissions standards had left manufacturers reeling and had gutted many of the era's true muscle cars.
The Mach 1 was largely a victim of the times, as Ford sought to reach compliance with new governmental oversight by significantly detuning the Mustang. By 1974, the Mach 1 was left sporting a 2.8L V6, which produced only 105 horsepower. As sales of the Mach 1 faltered, Ford was forced to pull the plug on the program as a whole in 1978.
Any V6 Mustang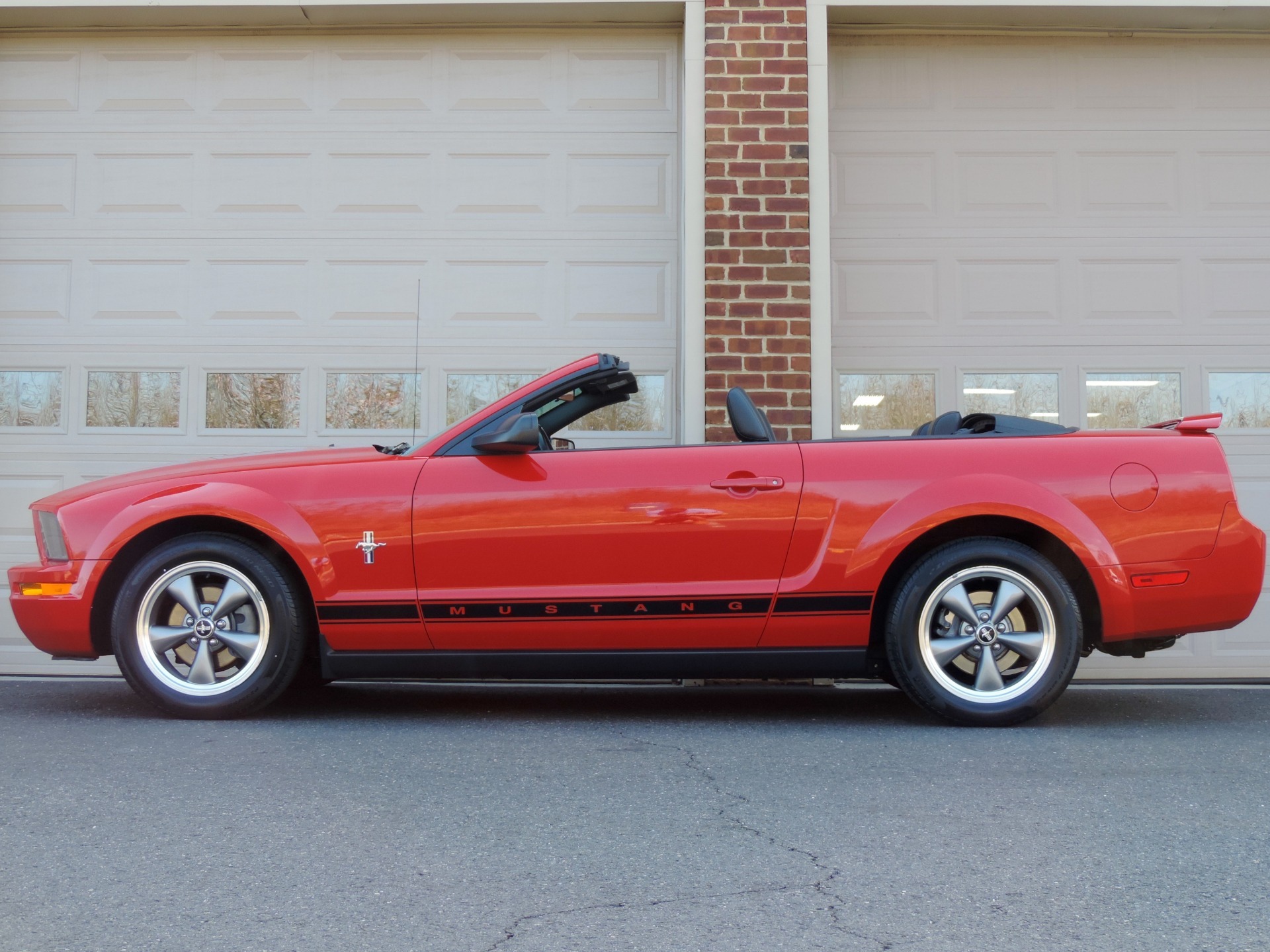 In the eyes of many Mustang purists, the Mustang was never intended to sport less than eight cylinders beneath its hood. After all, what fun is a Mustang that proves incapable of roasting tires or leaving all takers behind when taking off at each traffic light? For this reason, all V6-equipped Mustangs have earned a spot on our worst of the worst list—no insult intended, of course.
Though a V6-equipped Mustang is certainly still a Mustang at heart, most are far less valuable in the eyes of collectors, nor do they retain their value in the same manner as their V8-powered equivalents. At the end of the day, we simply wish for all to experience the joys associated with cruising behind the wheel of a V8-equipped version of Ford's iconic performance car.