In 2011, Ford Motor Company collaborated with Steeda Autosports to create a one-of-a-kind 2012 Boss 302. Named the Patriot Boss 302, this special edition was conceived in-house by Ford's design department and became the most sought-after Mustang of that year.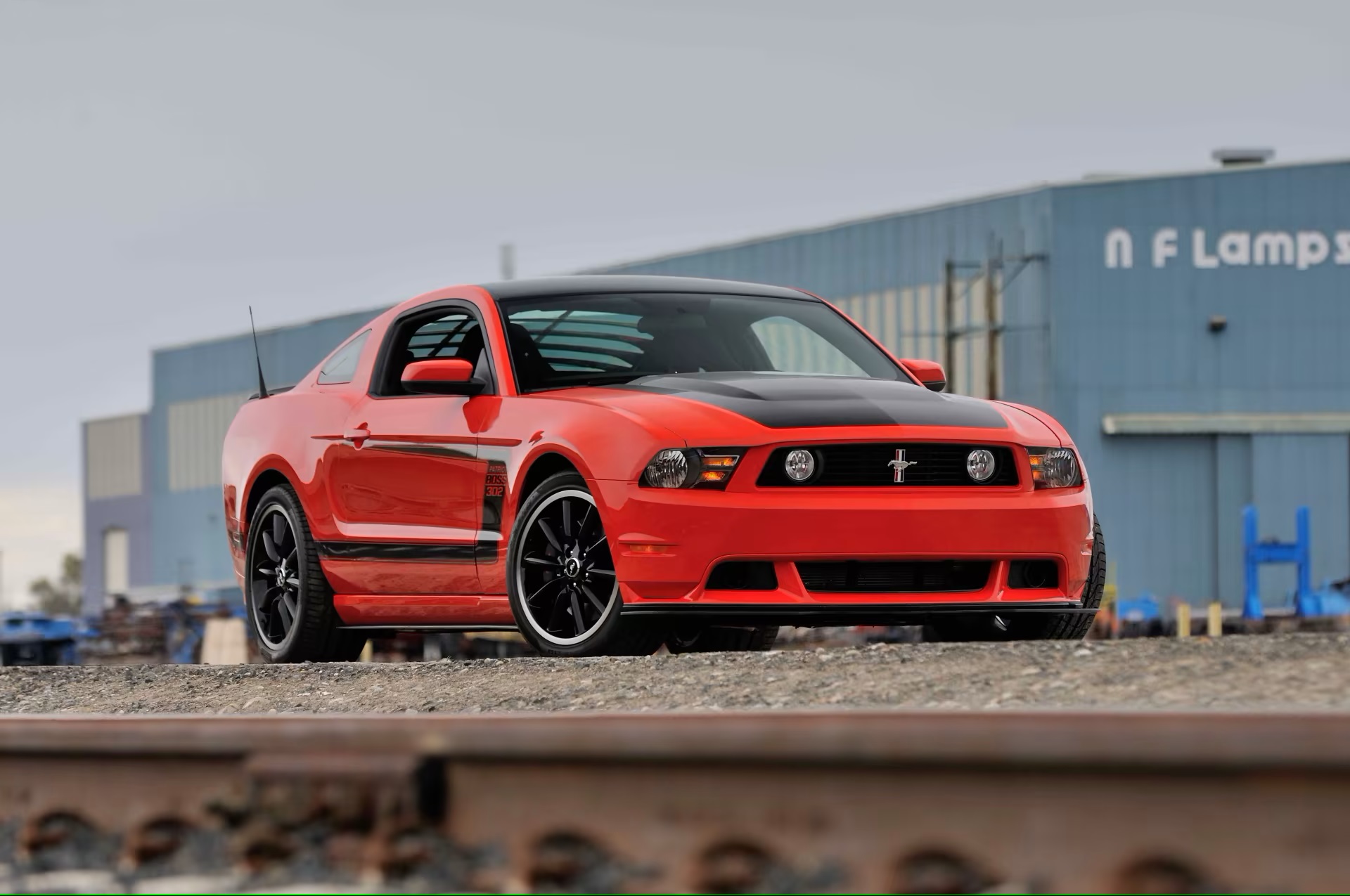 The goal was to craft a sister car for a meticulously restored Calypso Coral 1969 Boss 302 and present both as Ford and Steeda's contribution to the Mustang Dream Giveaway. The charity event benefits wounded war veterans by providing neurological healthcare during the Afghanistan war.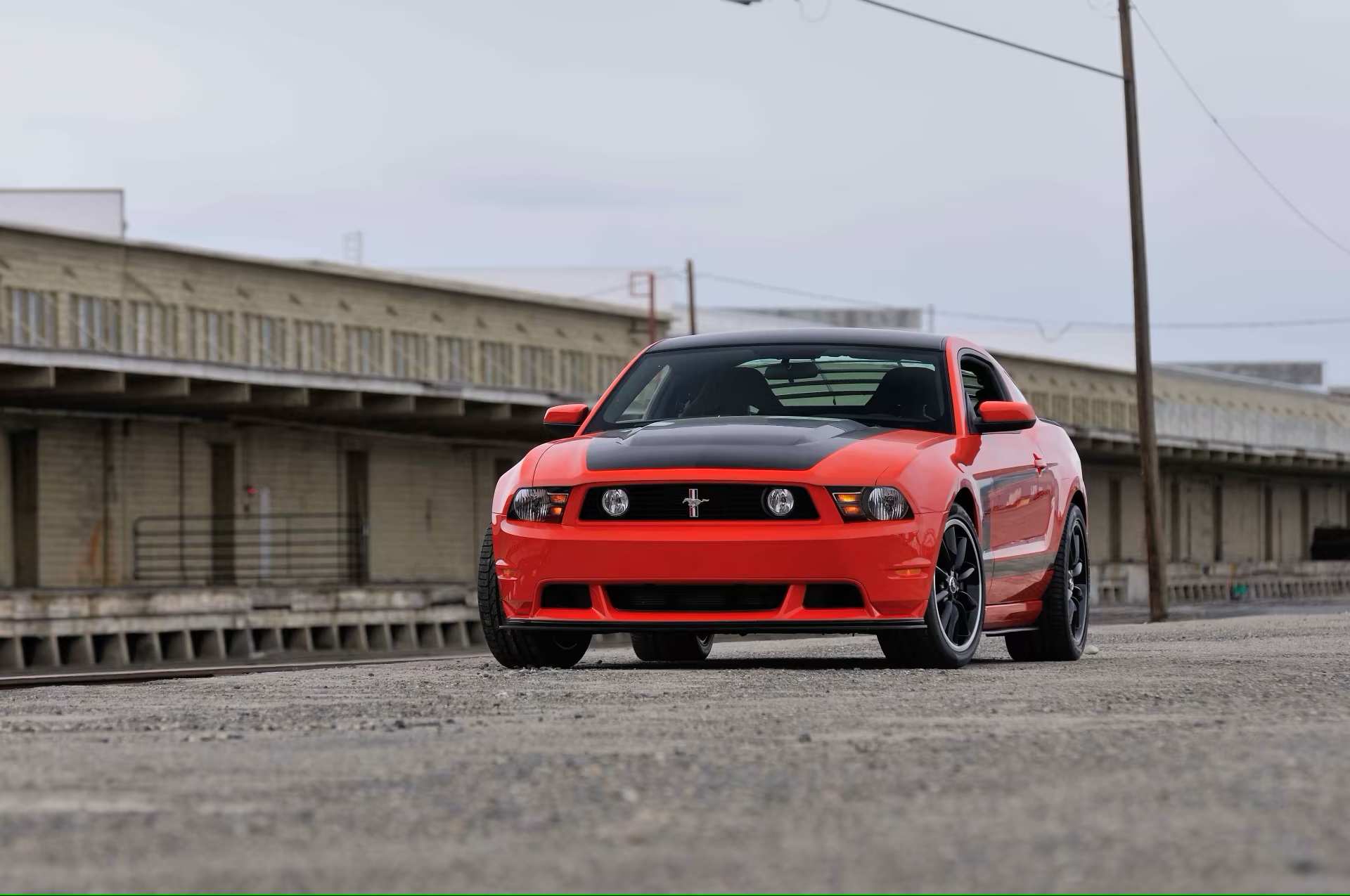 The Patriot Boss 302 goes beyond replicating the iconic Calypso Coral paint, which was unavailable in 2012. Ford crafted a unique color, graphics, and badging, while Steeda enhanced the build with their Tri-Ax shifter, Boss 302-specific lower aluminum trailing arms, lowering sport springs, and a bolstered cold air intake. In addition, it features a 444hp Boss 302 package with optional Recaro seats and a 3.73 helical differential, 19-inch black-painted alloy wheels, quad exhaust, manually adjustable suspension, and rear seat delete with interior bracing.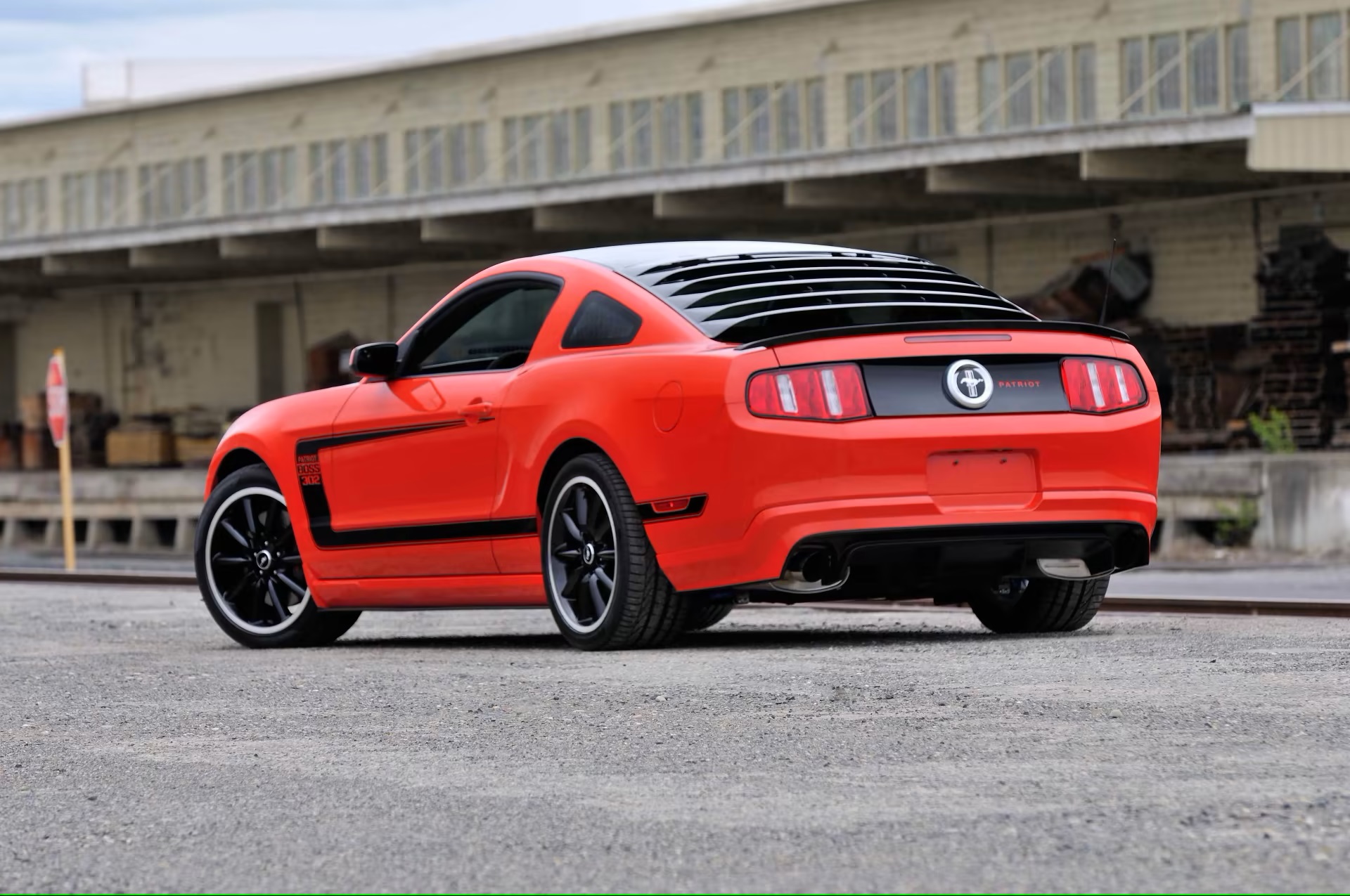 The car's appeal lies in its authenticity, with signatures from Mustang Design Manager Melvin Betancourt and Mustang Chief Engineer David Pericak adorning the strut tower brace. The combination of Calypso Coral and Patriot badging makes this car truly one-of-a-kind.
Source: Mecum Auctions