The 2007 GT500 Super Snake was a production Mustang so brazen in its design and performance attributes, that Ford refused to back their high output creation with any form of available manufacturer's warranty. If you bought it, the Super Snake was yours, and yours only. Ford, nor most insurance companies, wished to bear any responsibility for the hot-rodding shenanigans that were sure to follow.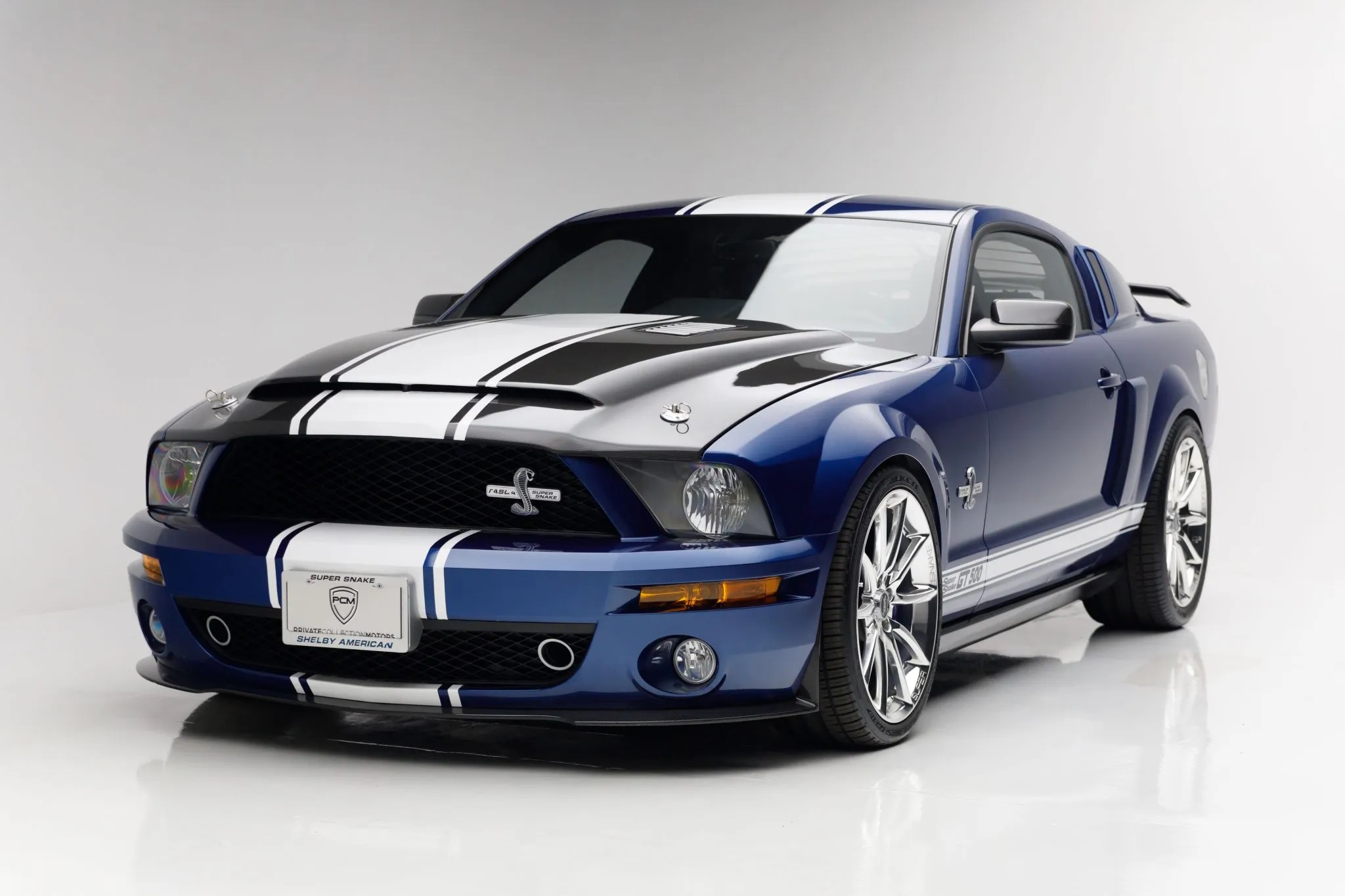 The Super Snake carried an obvious look of aggression, which served as advance notice for all who thought that an impromptu ¼ mile drag race might be a fine notion. At the end of the day, the Super Snake was best left unprovoked. The high-output Shelby was outfitted with a custom hood, carbon fiber front fascia splitter, sequential tail lights, front/rear brake ducting, and a signature striping kit, which paid homage to GT500 models from yesteryear. Carbon fiber mirror covers and rocker panels also came standard.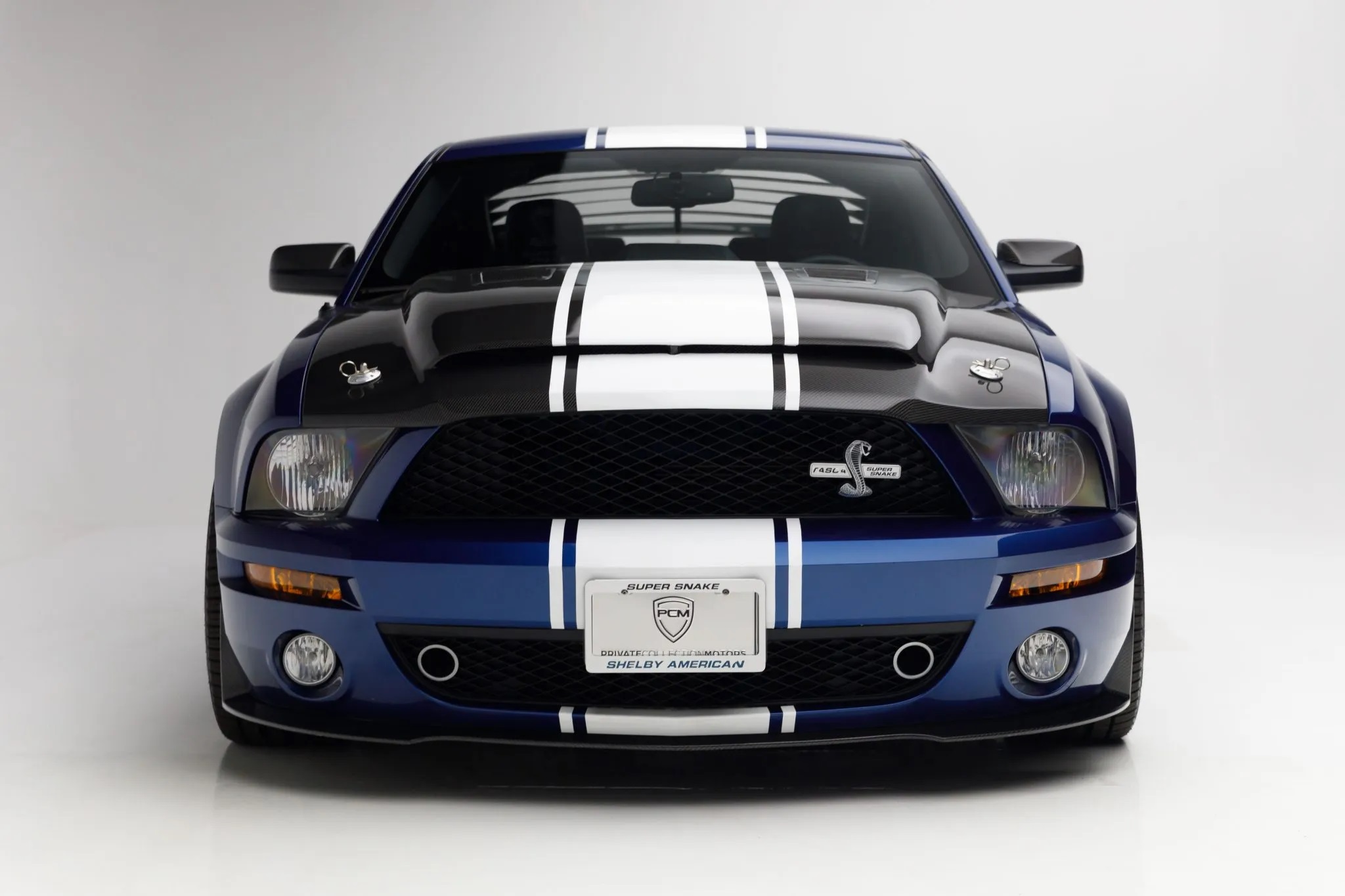 As striking as the Super Snake was, its true value, to most, lied beneath the hood. Crammed between each front fender was a Kenne Bell Supercharger-equipped 5.4L V8. This powerplant was nothing short of fearsome and utilized 12 psi of boost, a special Shelby tune, and a high-flow intake to generate 750+ horsepower.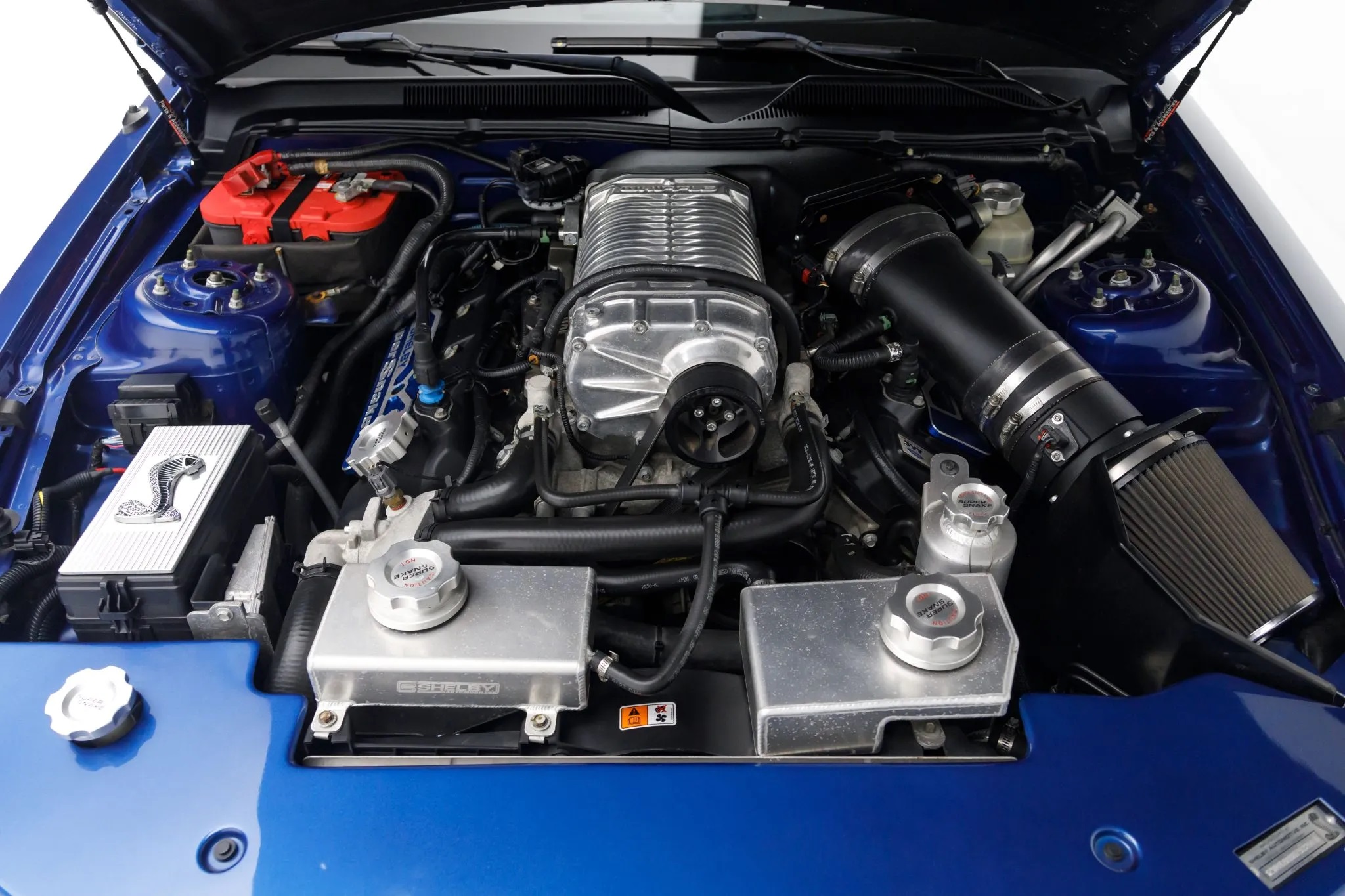 The Super Snake's staggering output was directed through a six-speed manual transmission, which featured a Ford short-throw shifter, a 3 ½-inch driveshaft, and a set of 3.73 gears. This setup proved to be extremely efficient, as the Super Snake recorded ¼ mile times of only 10.87 seconds, with a top speed of 134 MPH.
Photo Source: Bring A Trailer