In late 1969, Ford introduced a special-edition Mustang called the "Twister Special" exclusively for dealers in the Kansas City area. These cars were based on the 1970 Mach 1 model and featured eye-catching Grabber Orange paint and custom "Twister Special" graphics. A total of 96 Twister Specials were produced and each one was specially ordered and consecutively numbered for the Ford Kansas City Sales District dealers. Originally planned to have only 428 Super Cobra Jet engines, Ford ended up using some 351 Cleveland engines as well due to a shortage of the 428 SCJ engines.
Approximately half of the Twister Specials had C6 automatic transmissions while the other half had 4-speed manual transmissions. The cars were equipped with Drag Pack suspension and sported a unique tornado decal on the rear fender. All 96 Twister Specials were manufactured at the Dearborn plant in October 1969. After production, the cars were shipped to Ford's Kansas City Claycomo assembly plant for final detailing before being showcased in Kansas City.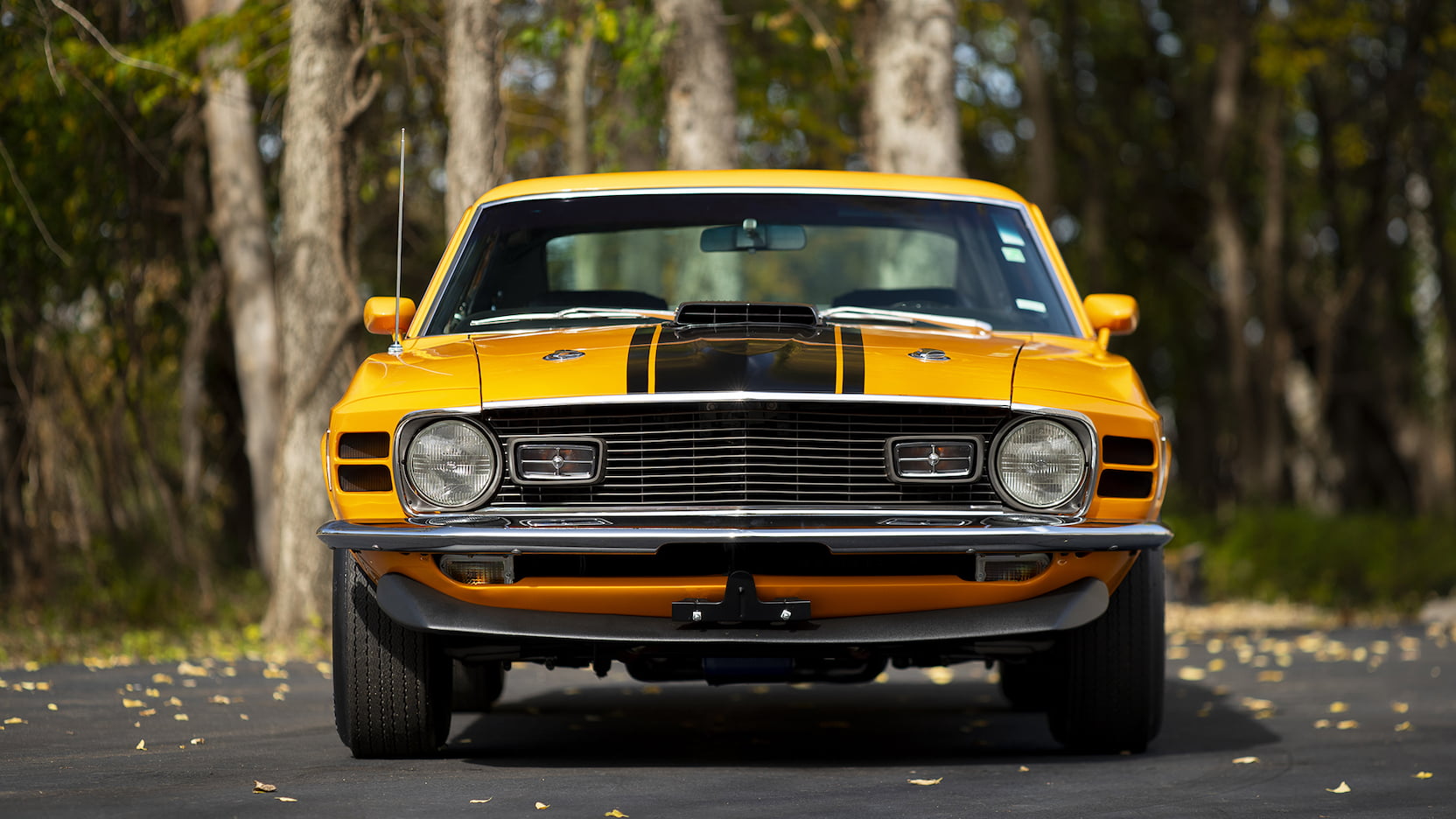 The car featured here is the one and only Twister Special test vehicle made by Ford. This Mustang has been used for advertising and promotional purposes in and around Kansas City. This 1970 Ford Mustang Mach 1 "Twister Special" has been fitted with a 428 Super Cobra Jet V8 paired to a close ratio 4-speed manual transmission. It was also fitted with the Drag Pack 3.91 gears as well as Magnum 500 wheels, and Goodyear Polyglas tires.
Source: Mecum Auctions