The GT/CS originated as a limited-production 1968 Mustang coupe, enhanced with Shelby Mustang components, and exclusively sold through California dealerships. It was offered with various engine options and the choice of having or without the GT package. In contrast, the 2007 California Special can be ordered as either a coupe or convertible and is available at Ford dealerships nationwide.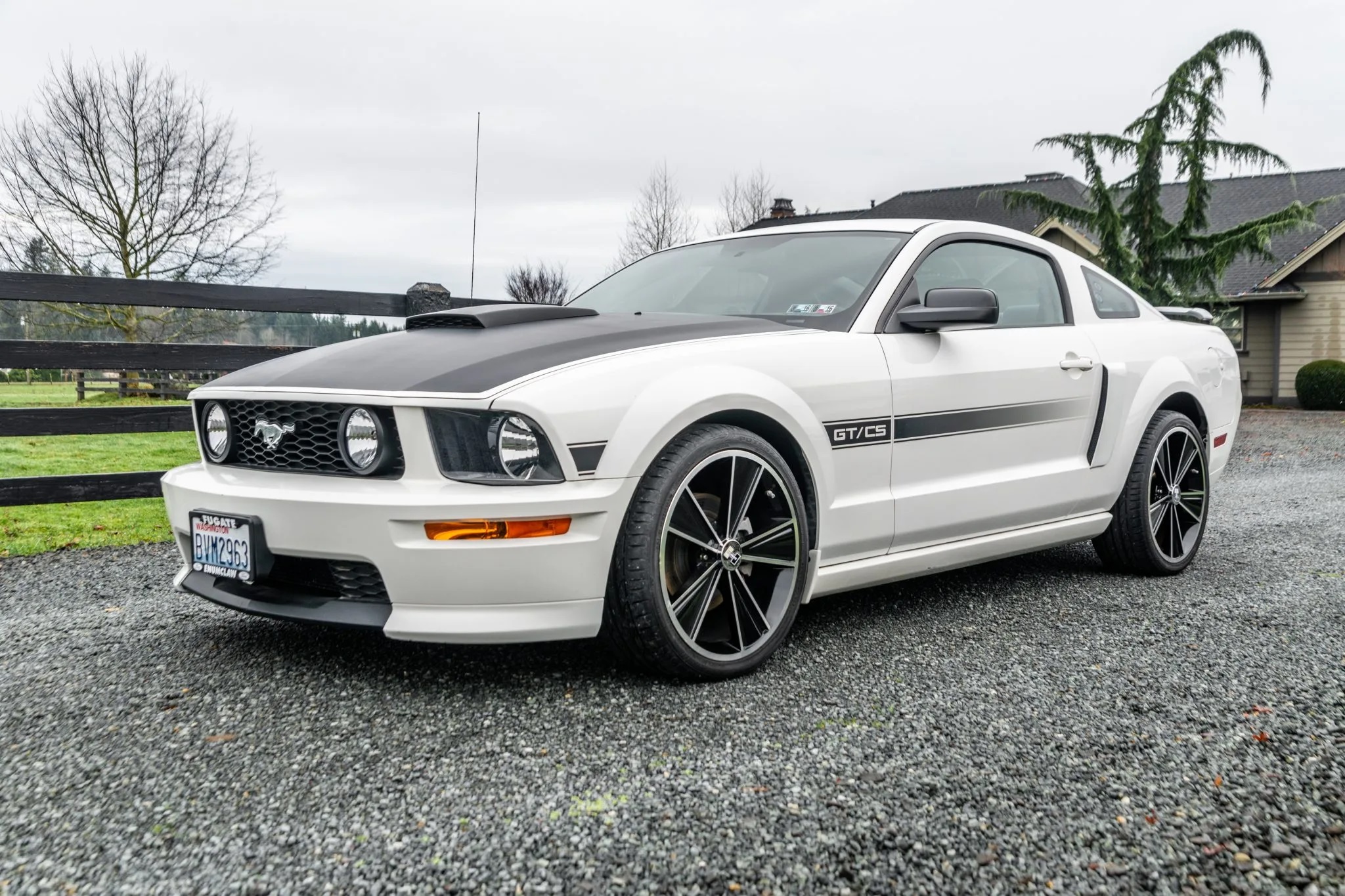 The 2007 iteration showcases a bold front fascia featuring an integrated chin spoiler positioned 1.5 inches lower than the Mustang GT. This design change provides a larger air opening to enhance cooling performance. The recognizable California Special style bodyside racing stripes start from the front fenders, run across the doors, and gradually fade out towards the end of the door.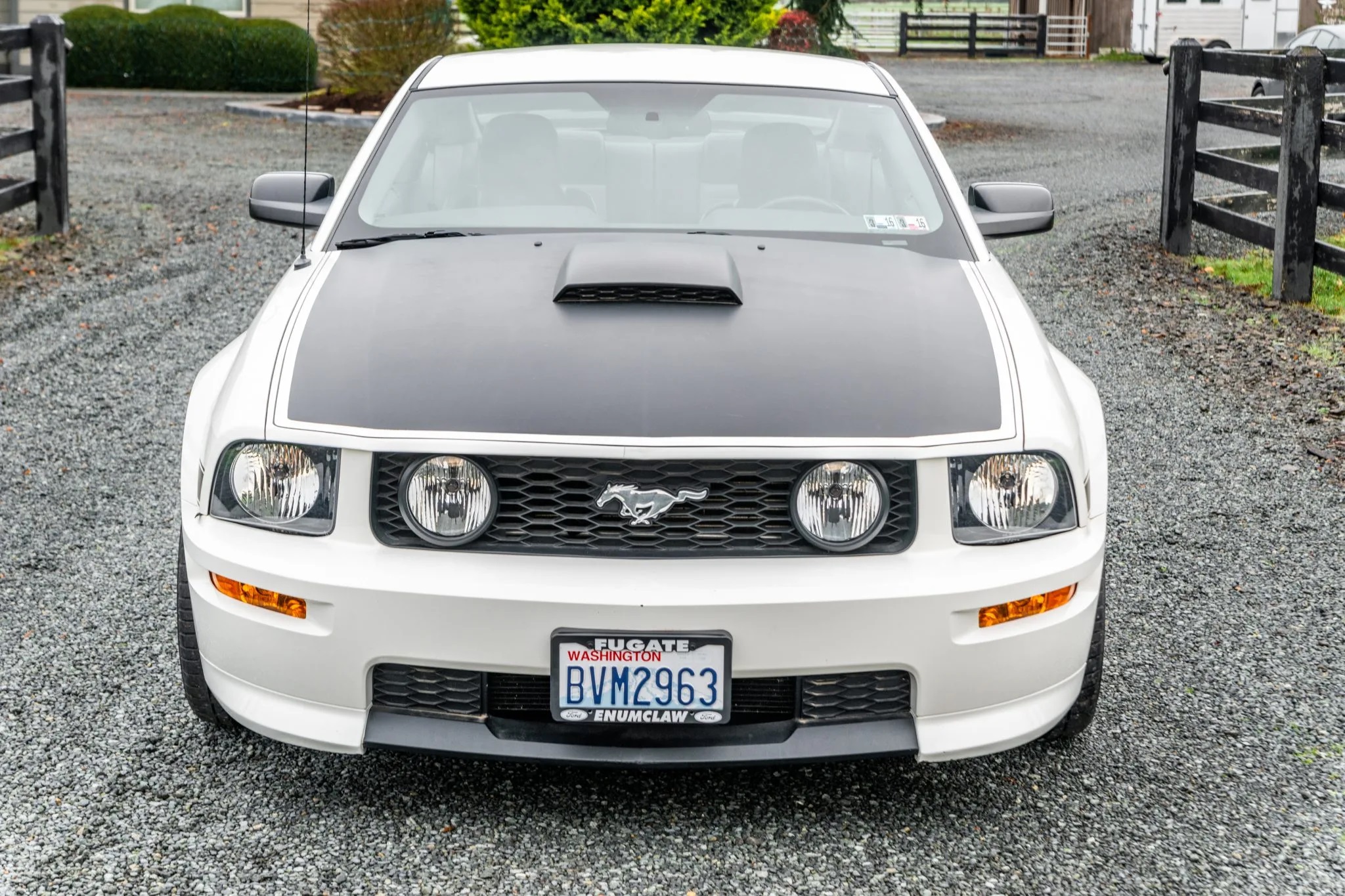 At the rear, the unique rear fascia exhibits a less tucked-in design, incorporating a lower air-diffuser inspired by the rear of the 2007 Shelby GT500, which, in turn, draws inspiration from the Ford GT supercar's rear diffuser.
Additionally, the new Mustang GT/CS boasts a dual exhaust system with sleek, rolled tips, enhancing its overall clean and sophisticated appearance. The car is equipped with the Mustang GT's optional 18-inch polished aluminum wheels and performance tires as standard.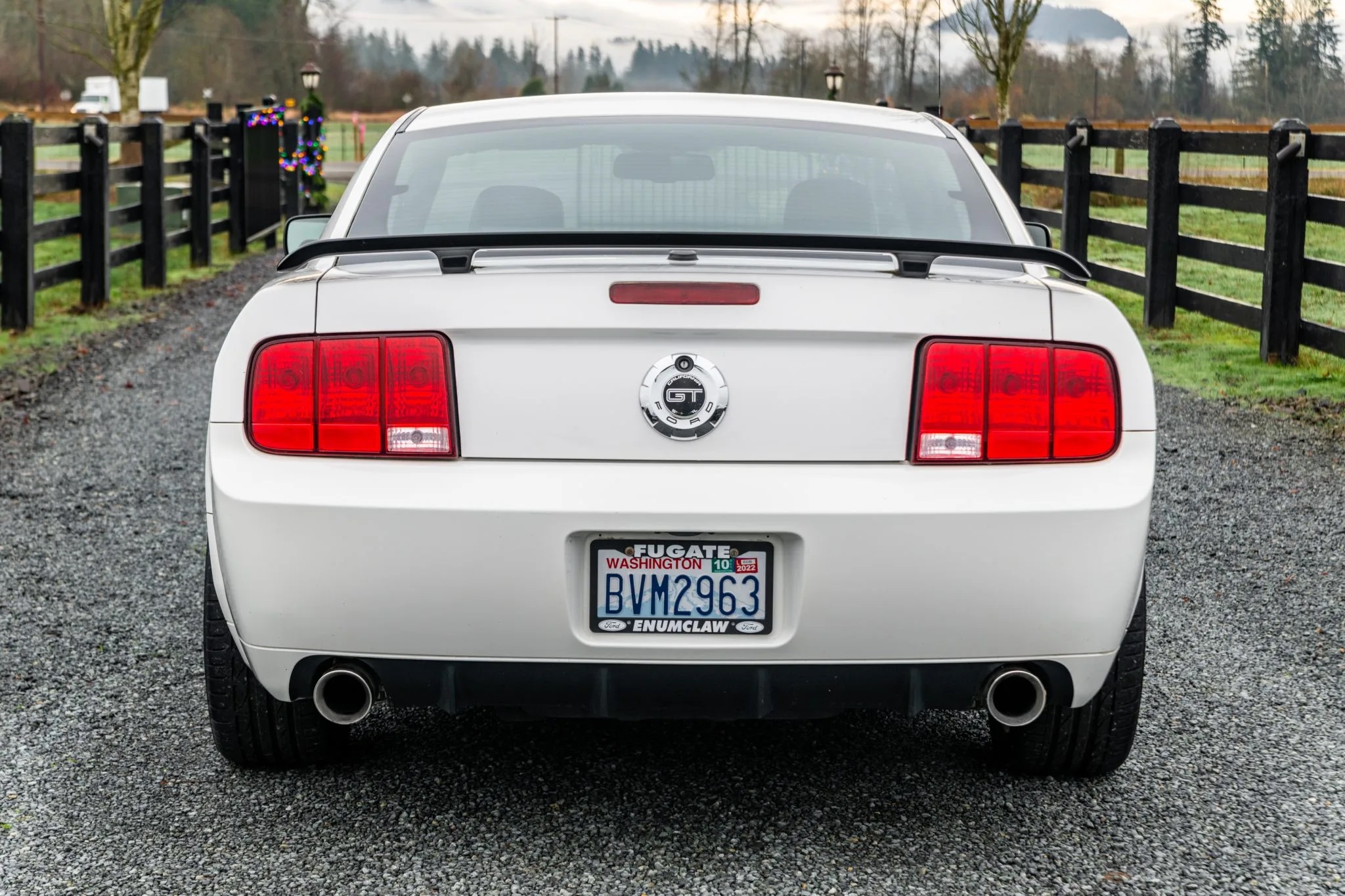 Powering the 2007 California Special is a 300-horsepower 3-valve 4.6-liter V-8 engine. It features a unique engine cover, giving the engine compartment an exquisite and customized look reminiscent of a show car.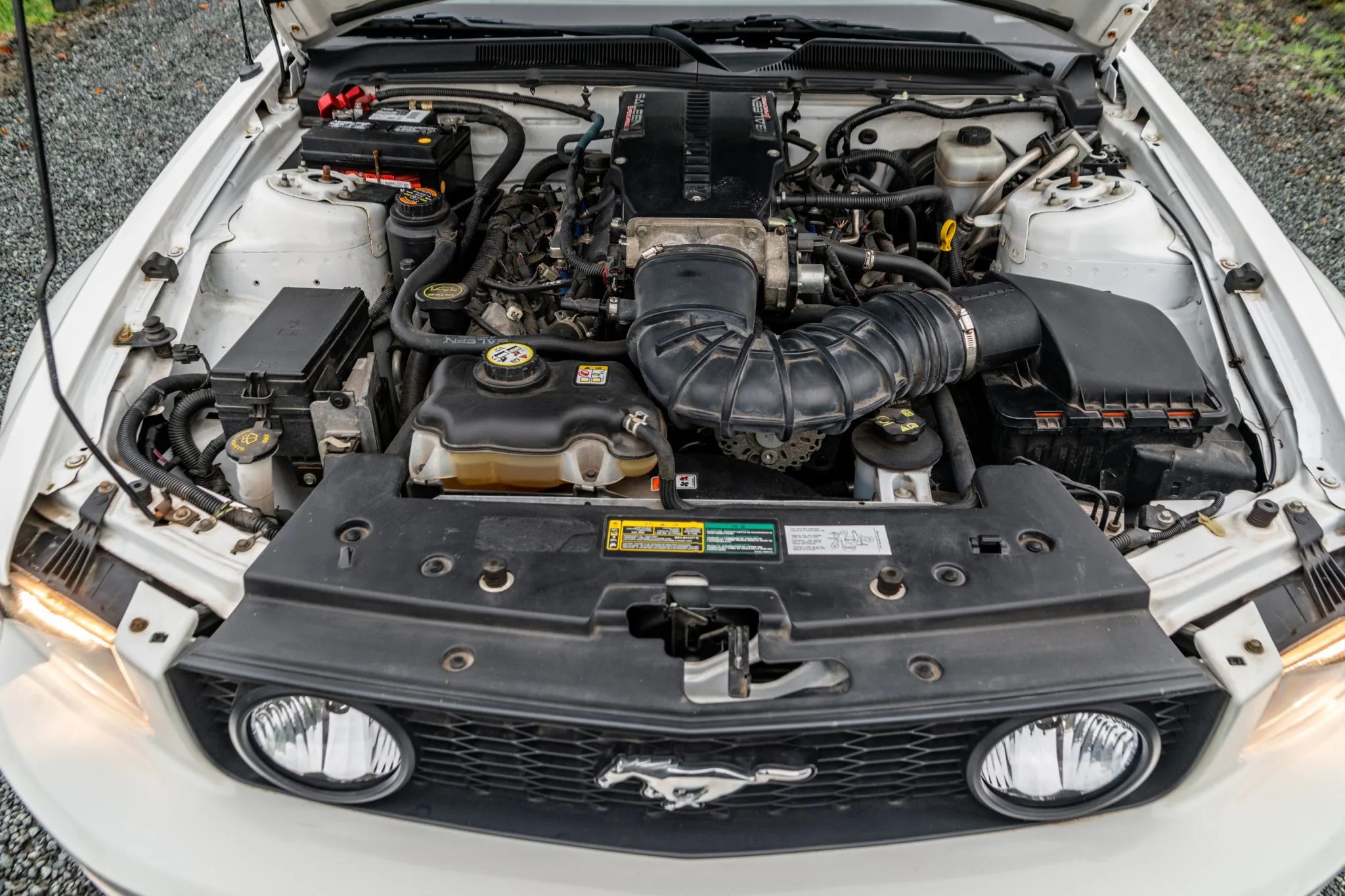 This particular 2007 Ford Mustang GT California Special is one of the 1,306 GT/CS coupes produced for that model year. It comes in Performance White and is equipped with a 4.6-liter V8 engine. Notably, this particular vehicle has been fitted with a Saleen supercharger, boosting its power output to 475 horsepower.
Photo Source: Bring A Trailer