Meet the extraordinary 2019 ROUSH Stage 3 Mustang, designed exclusively for automotive aftermarket industry leader, Wade Kawasaki. This remarkable Mustang created to serve as Kawasaki's "track-capable daily driver," boasts a visually stunning blue and orange Gulf Racing livery, expertly painted by the renowned SpeedKore Performance Group, paying homage to the iconic paint scheme of the Ford race cars that conquered Le Mans half a century ago.
Based on the already high-performing 2019 ROUSH Stage 3 Mustang, renowned for its exceptional capabilities, Kawasaki's vehicle underwent further enhancements. It featured the potent ROUSH TVS R2650 Supercharger, complemented by the ROUSH Cold Air Intake and ROUSH calibration, resulting in an impressive power output of 710 horsepower and 610 foot-pounds of torque from the 5.0-liter Ti-VCT V8 engine.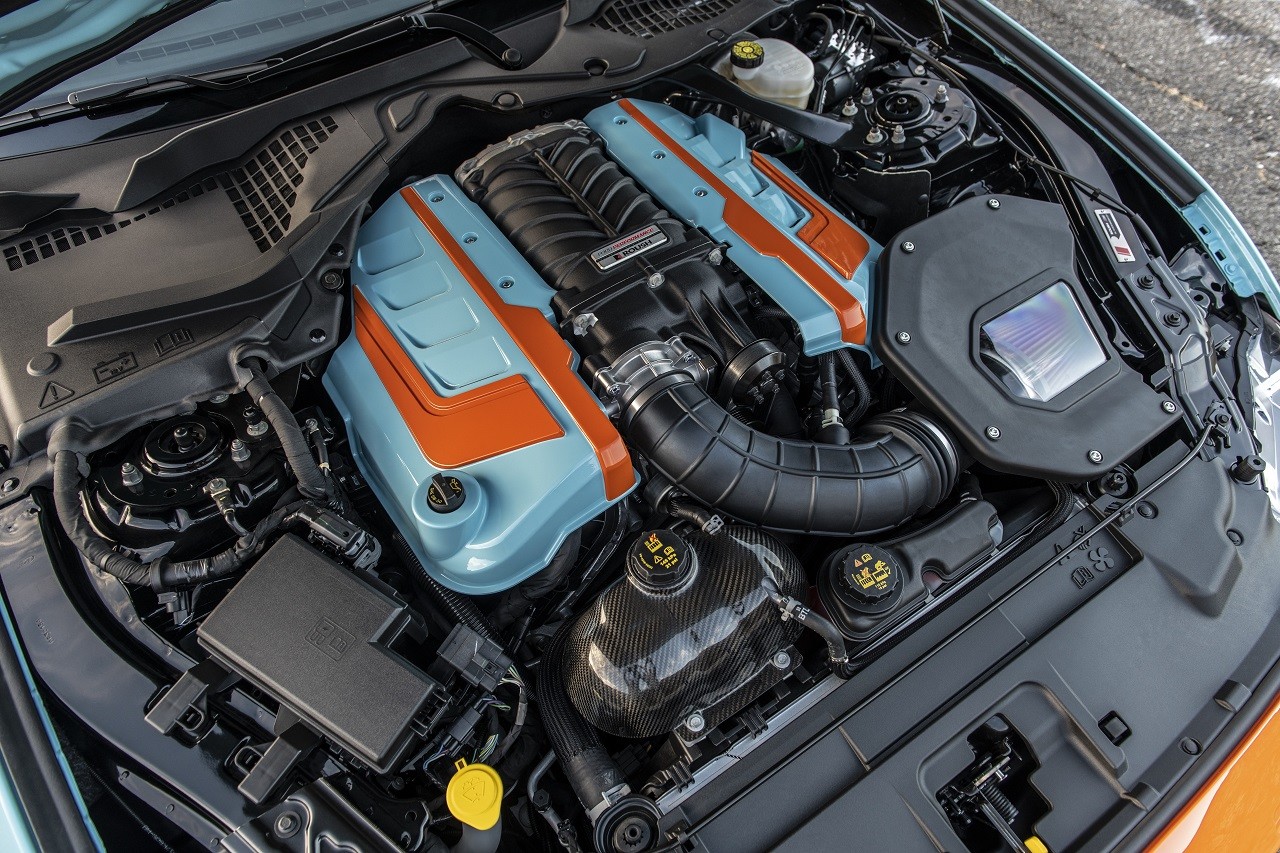 The Mustang was also equipped with the optional ROUSH Active Exhaust System, providing users with the freedom to choose from four distinct exhaust modes. Notably, the car also included a custom Sikky Manufacturing handbrake, purposefully designed for optimal drifting performance.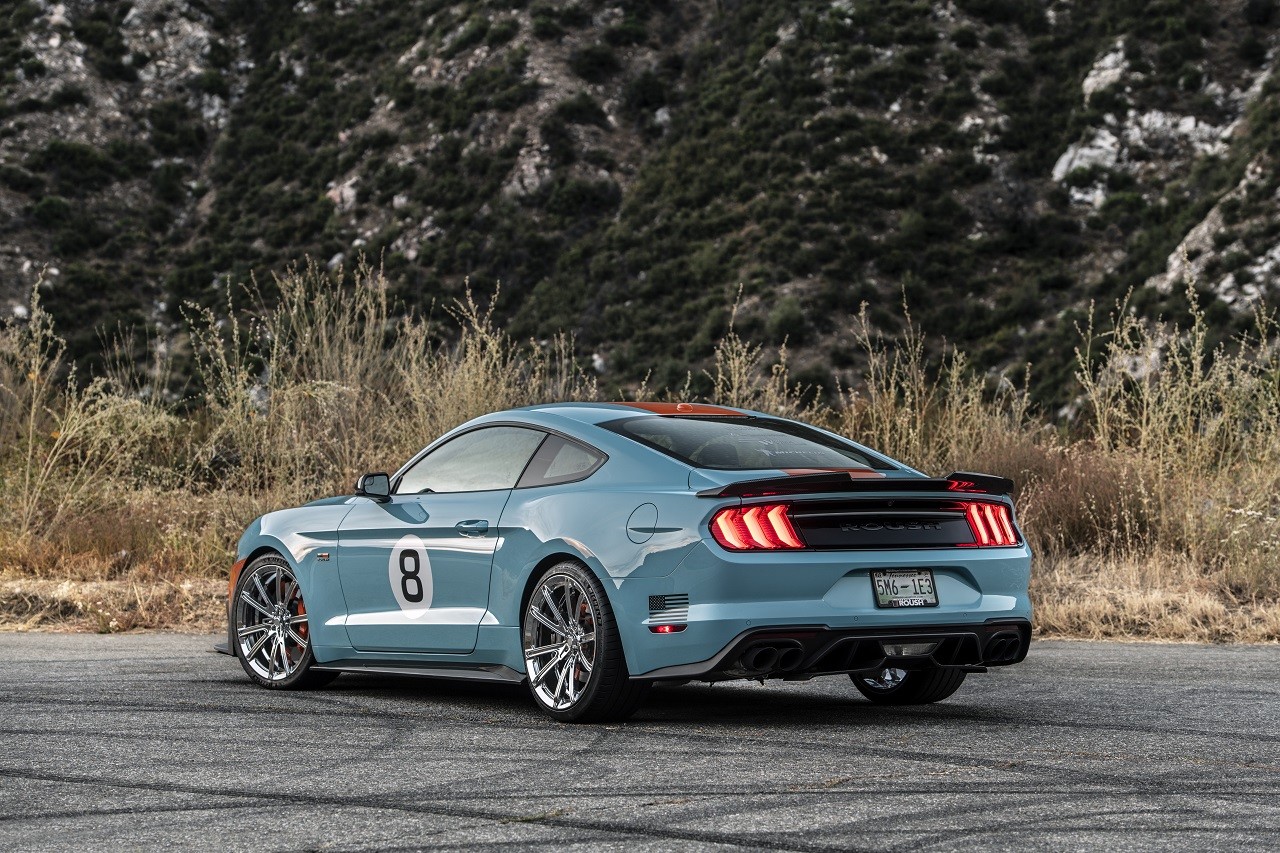 Exclusivity extended to the Mustang's exterior, with custom elements such as one-of-a-kind 20×8.5-inch and 20×11-inch forged aluminum wheels, skillfully crafted by Wheel Vintiques. These wheels pay homage to the iconic design of the original Ford GT40, seamlessly paired with high-performance 245/35R20 and 285/35R20 tires.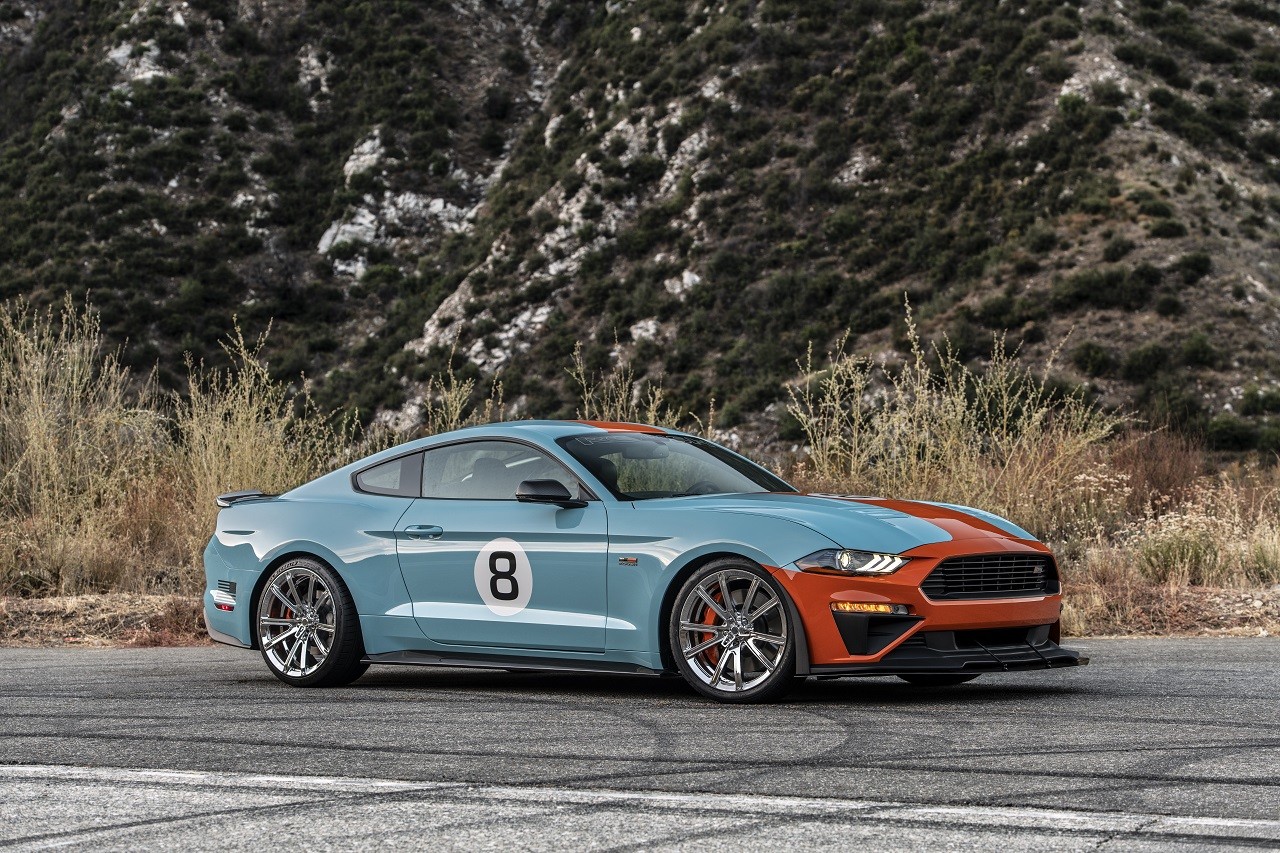 The vehicle's distinctive appearance is further enhanced by bespoke carbon fiber side vents and side view mirrors, masterfully manufactured by SpeedKore. Completing the picture are a carbon fiber ROUSH Mustang Chin Spoiler, a carbon fiber ROUSH Mustang Rear Spoiler, and the complete ROUSH R8 Aero Body Kit.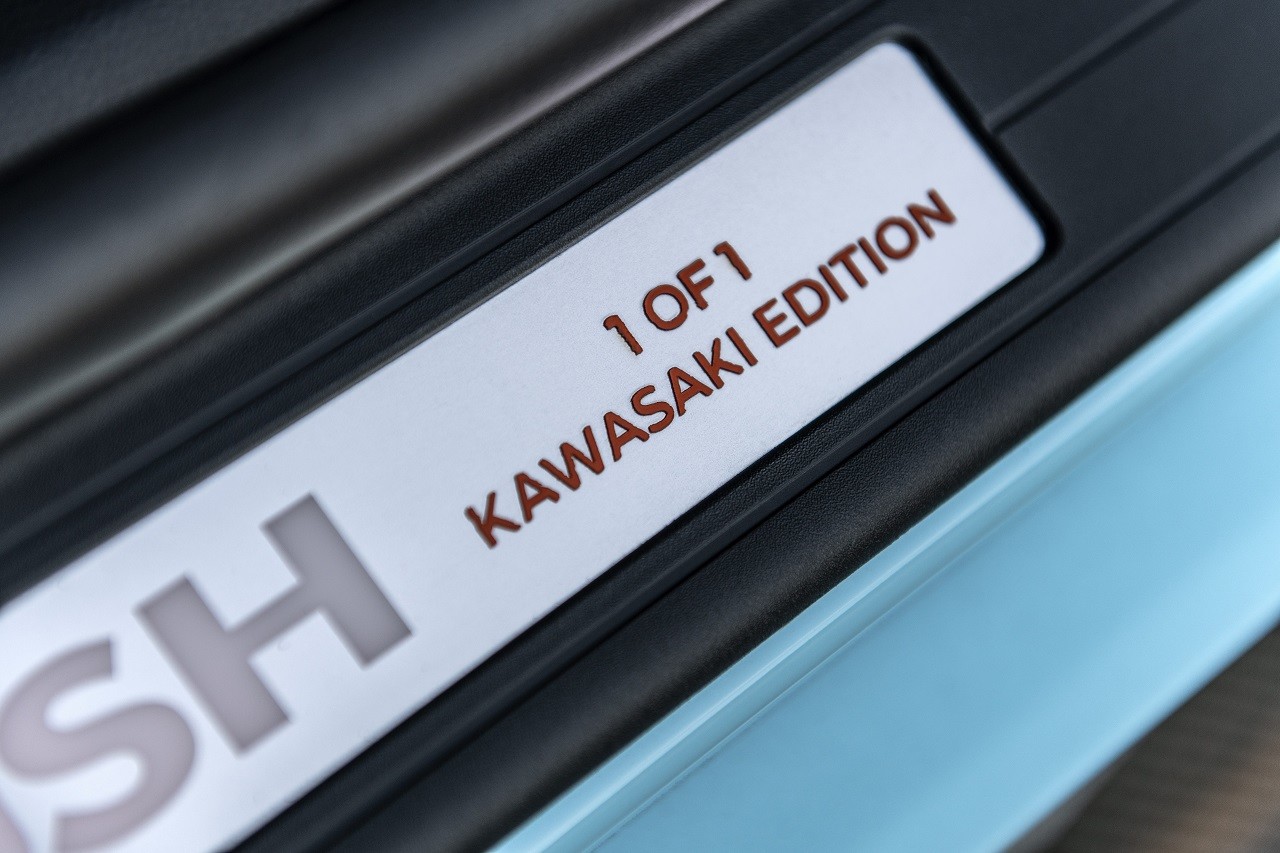 Inside, Kawasaki's Stage 3 Mustang features the Sport Interior Package, elevated by color-matched orange accents and a unique ROUSH plaque, adding a touch of exclusivity to the already exceptional driving experience.
Photo Source: Roush Performance