To pay homage to the classic 1967 Shelby GT500, Ford released the Heritage Edition as a limited edition model for the 2022 year. It boasts a unique Brittany blue exterior color and costs an additional $2140 on top of the base price of $74,660. For an extra $10,000, you can add hand-painted racing stripes.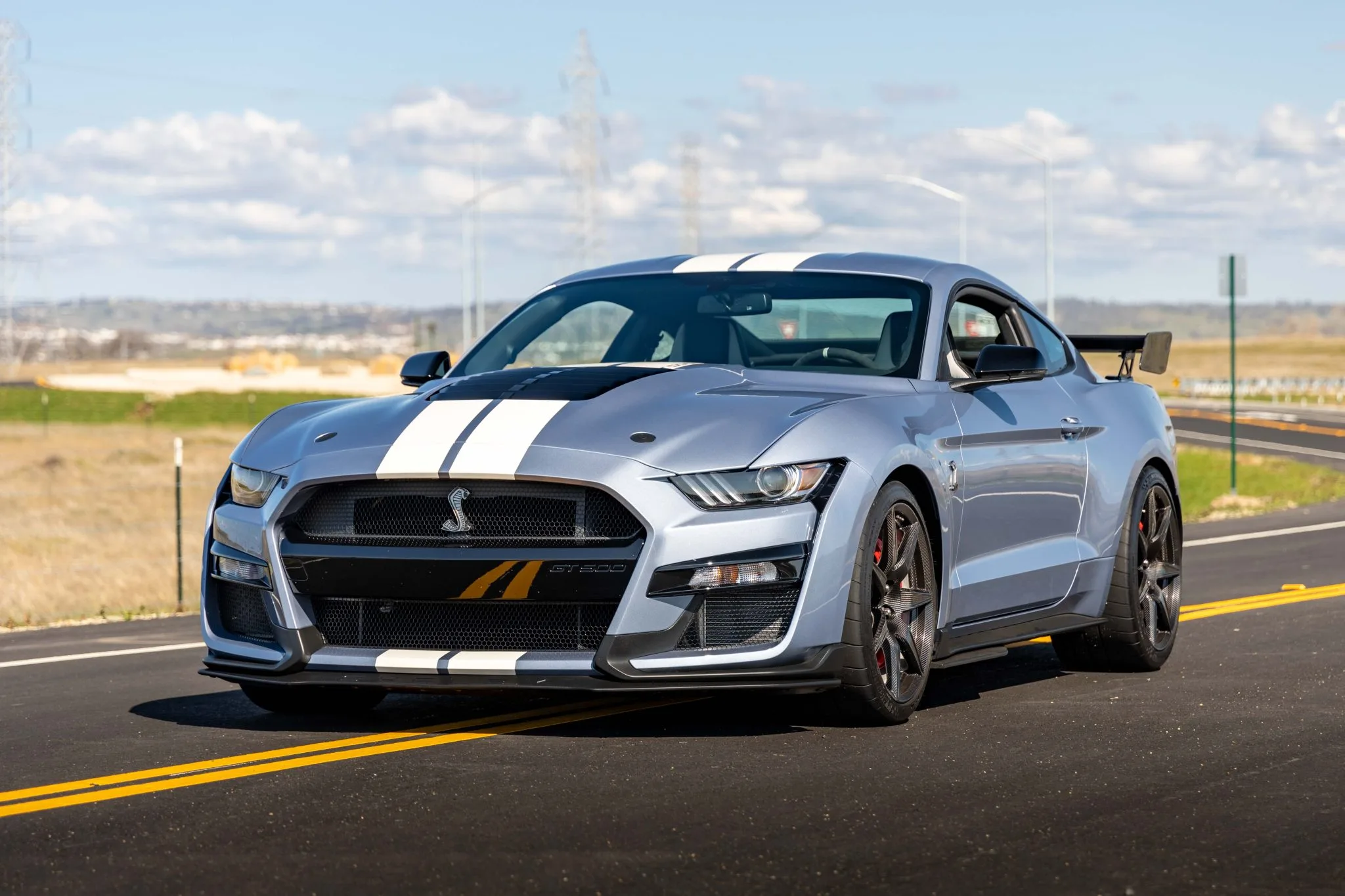 You can choose between painted or vinyl Wimbledon White racing stripes that run over the car's top and sides. The vinyl stripe package will cost you an extra $2,140, while the optional hand-painted stripes in Wimbledon or Absolute Black will cost you $12,140 more than the base GT500 price.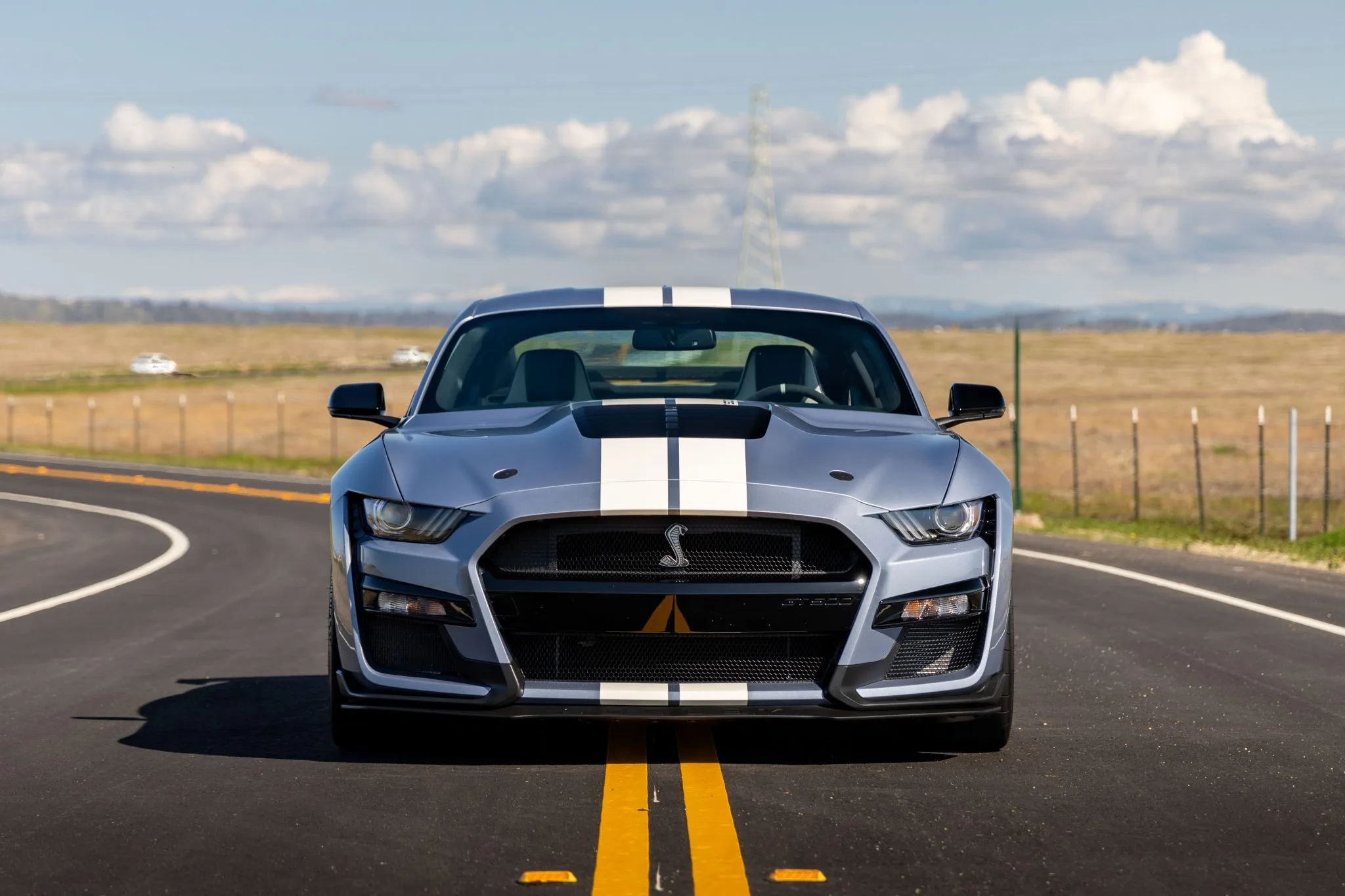 Under the hood, the Shelby GT500 Heritage Edition features the same supercharged 5.2-liter V-8 engine that produces 760 horsepower and 625 pound-feet of torque. It uses a TREMEC 7-speed dual-clutch automatic transmission and a carbon-fiber driveshaft to power the rear wheels.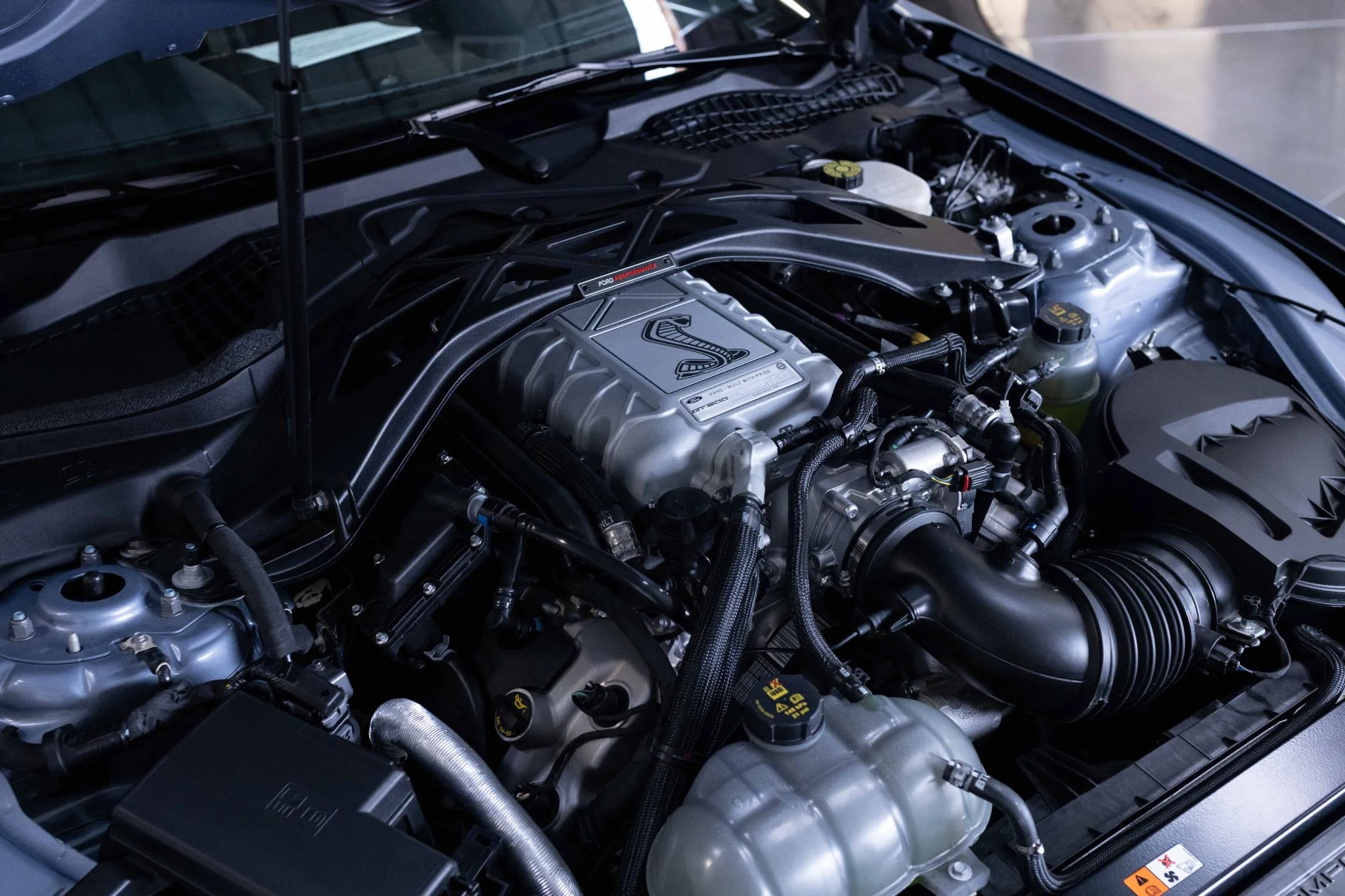 The car accelerates from 0 to 60 mph in just 3.5 seconds, has a top speed of 180 mph, and can complete the quarter-mile run in 10.28 seconds at a speed of 134.66 mph, faster than Ford's initial estimate of 11 seconds.
Photo Source: Bring A Trailer