The 2015 Petty's Garage Mustang GT offers two options: Stage 1 or Stage 2. A total of 143 units were manufactured, comprising 100 Stage 1 models and 43 Stage 2 models.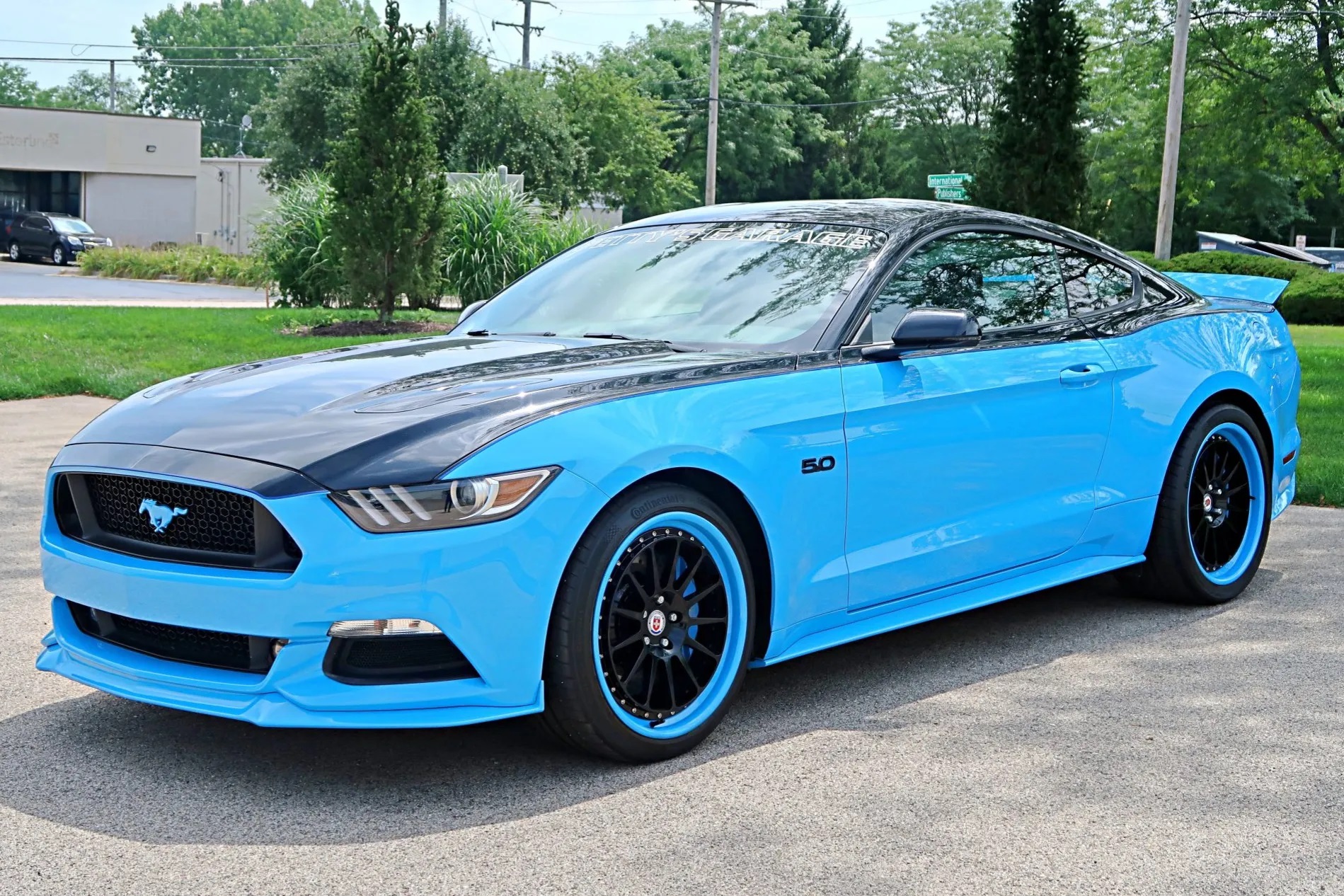 This particular Mustang is #15 out of the 43 Stage 2 coupes modified by Petty's Garage in Level Cross, North Carolina, boasts a blue and black exterior contrasted by Ebony leather. Noteworthy features include a Roush supercharger, MagnaFlow exhaust, 20″ HRE three-piece wheels, Wilwood front brake calipers, a Petty's Garage spoiler, and custom front and rear fascias. The car also sports unique badging and embroidery.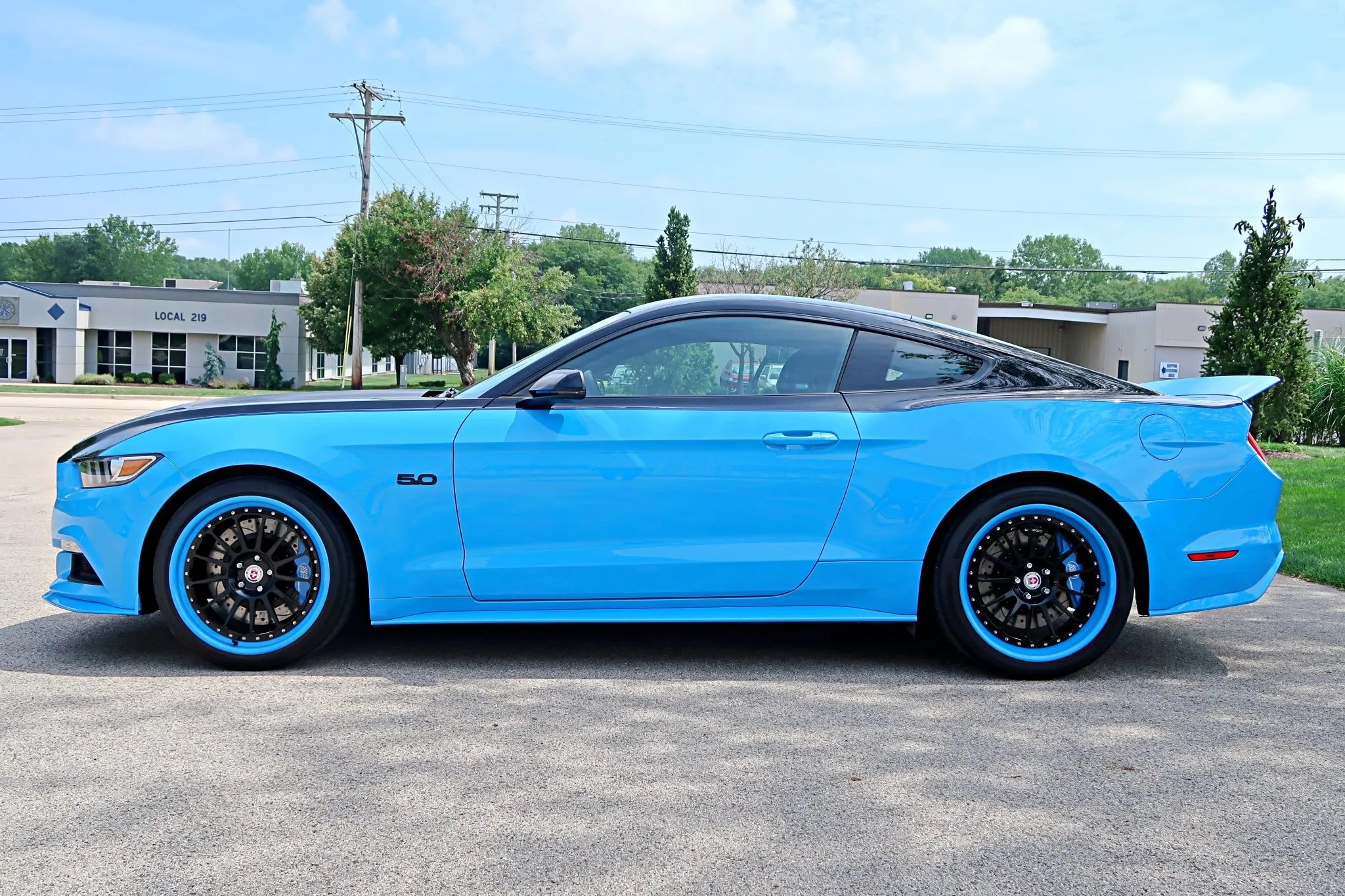 Standard equipment incorporates a Torsen helical gear differential, electronic line lock, HID headlights, heated and cooled front bucket seats, dual-zone automatic climate control, and SYNC infotainment featuring voice-activated navigation.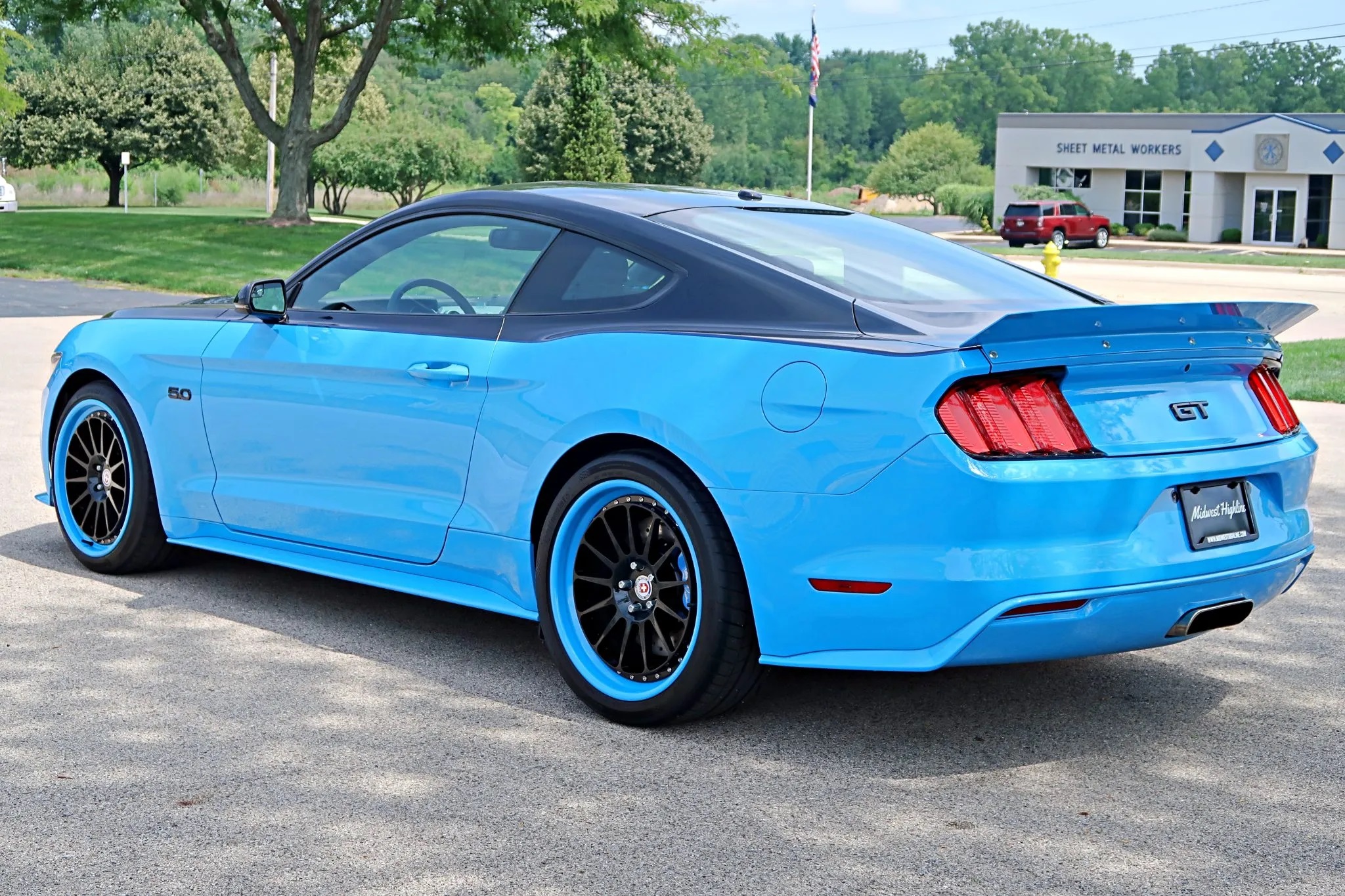 Under the hood resides a port-injected 5.0-liter Coyote V8 engine coupled with a Ford Racing/Roush 2300 TVS supercharger, delivering a factory-rated output of 627 horsepower. This power is channeled to the rear wheels through a six-speed manual transmission and a Torsen helical gear differential with 3.73:1 gearing.
Source: Bring A Trailer