In 2010, Shelby American introduced a reimagined version of their iconic small block muscle car to celebrate commemorating the 45th anniversary of the original 1965 Ford Mustang Shelby GT350. For an extra $33,995, Shelby American transforms a 2011 Ford Mustang GT into a GT350.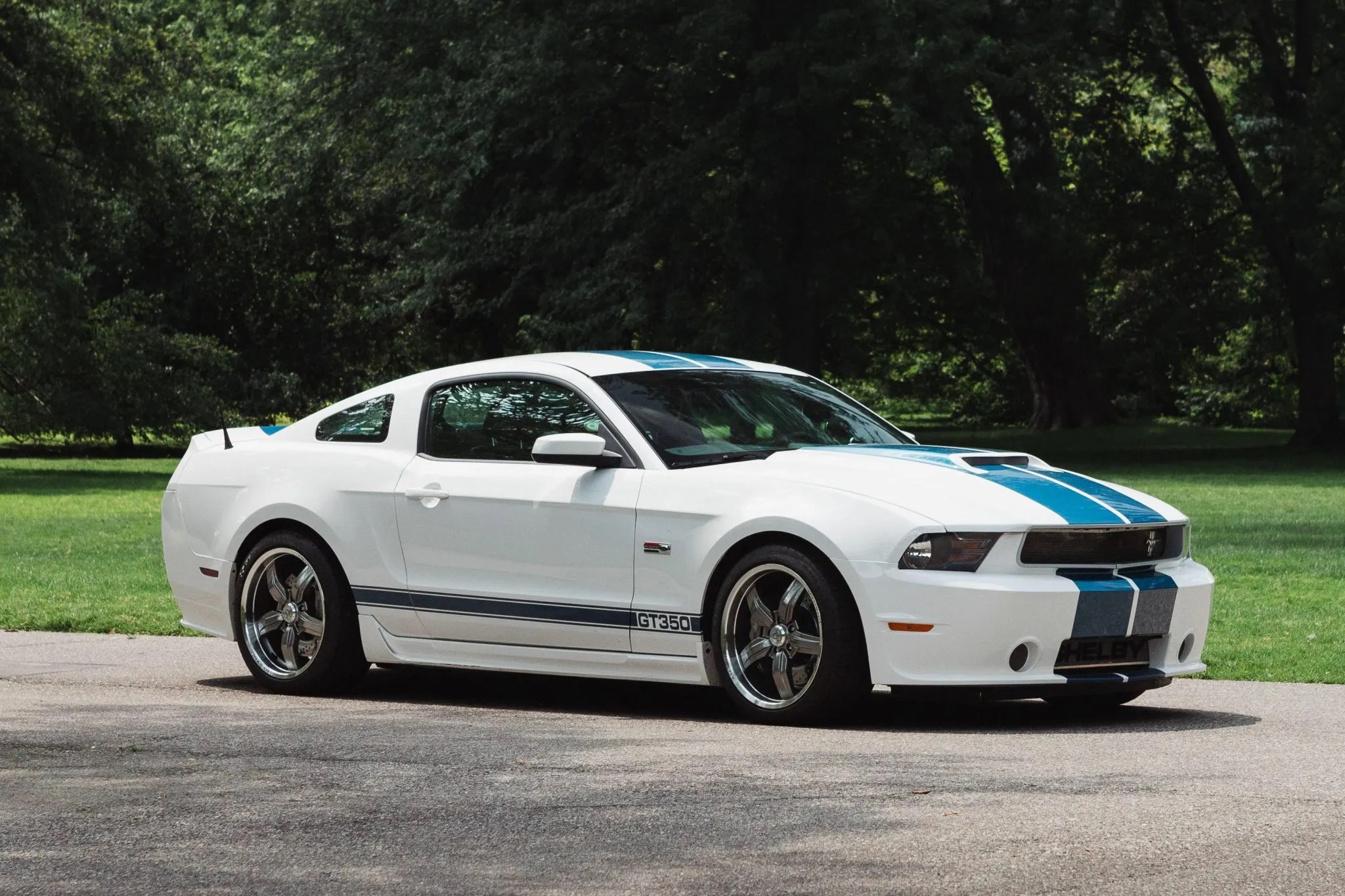 This 500 HP supercharged pony car features a Ford Racing suspension, featured 19-inch retro muscle car wheels with substantial six-piston brake calipers, and boasted a contemporary aero package. The exterior showcased Shelby's signature white finish with Le Mans racing stripes in Guardsman Blue running the length of the vehicle.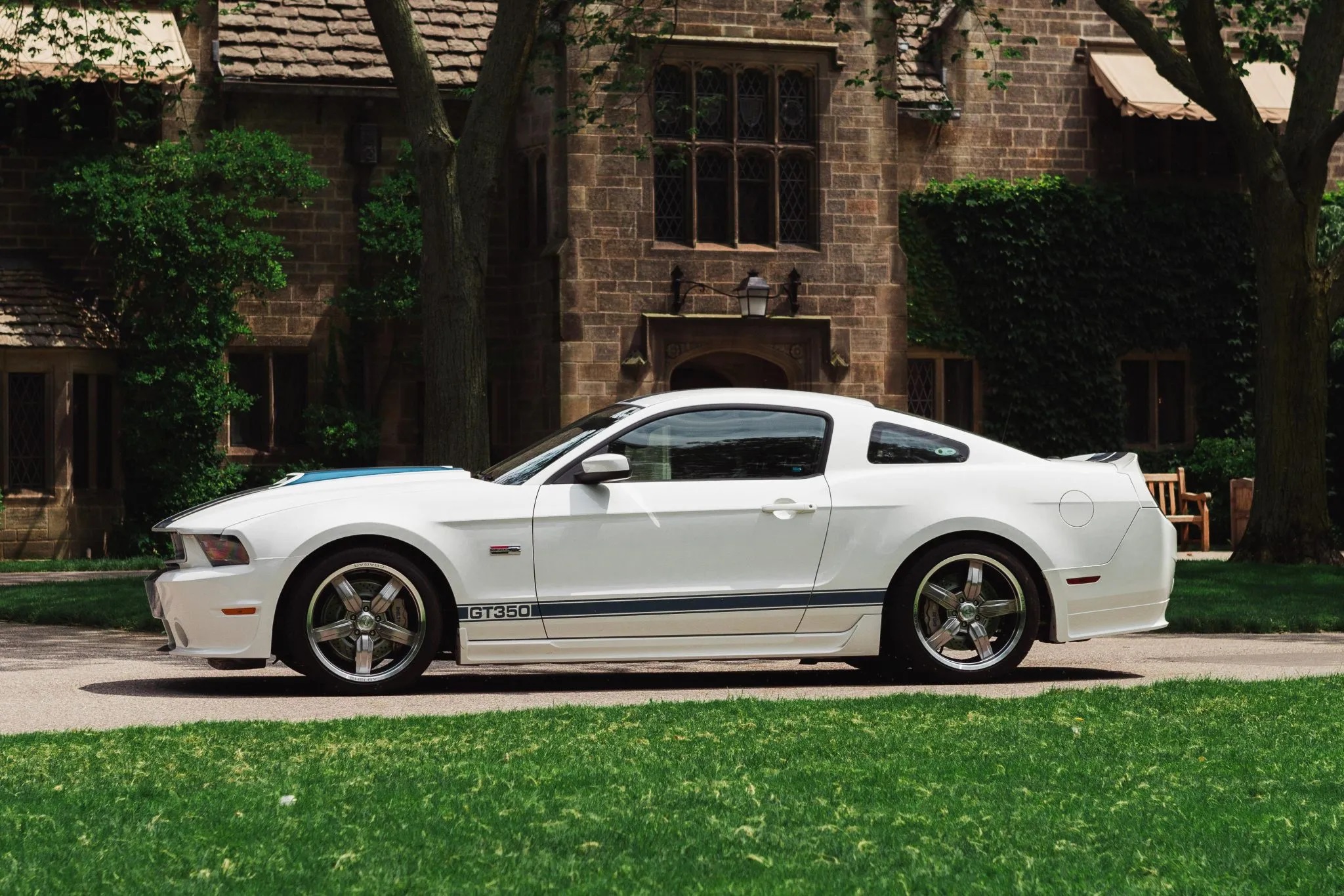 Under the hood, a supercharged 5.0-liter V8 engine produces 525 horsepower, paired with a six-speed manual transmission and a limited-slip differential featuring a 3.73:1 gear ratio. With this setup, the GT350 could accelerate from 0 to 60 mph in just 3.7 seconds. Only 159 units of the 45th Anniversary GT350 were manufactured by Shelby American.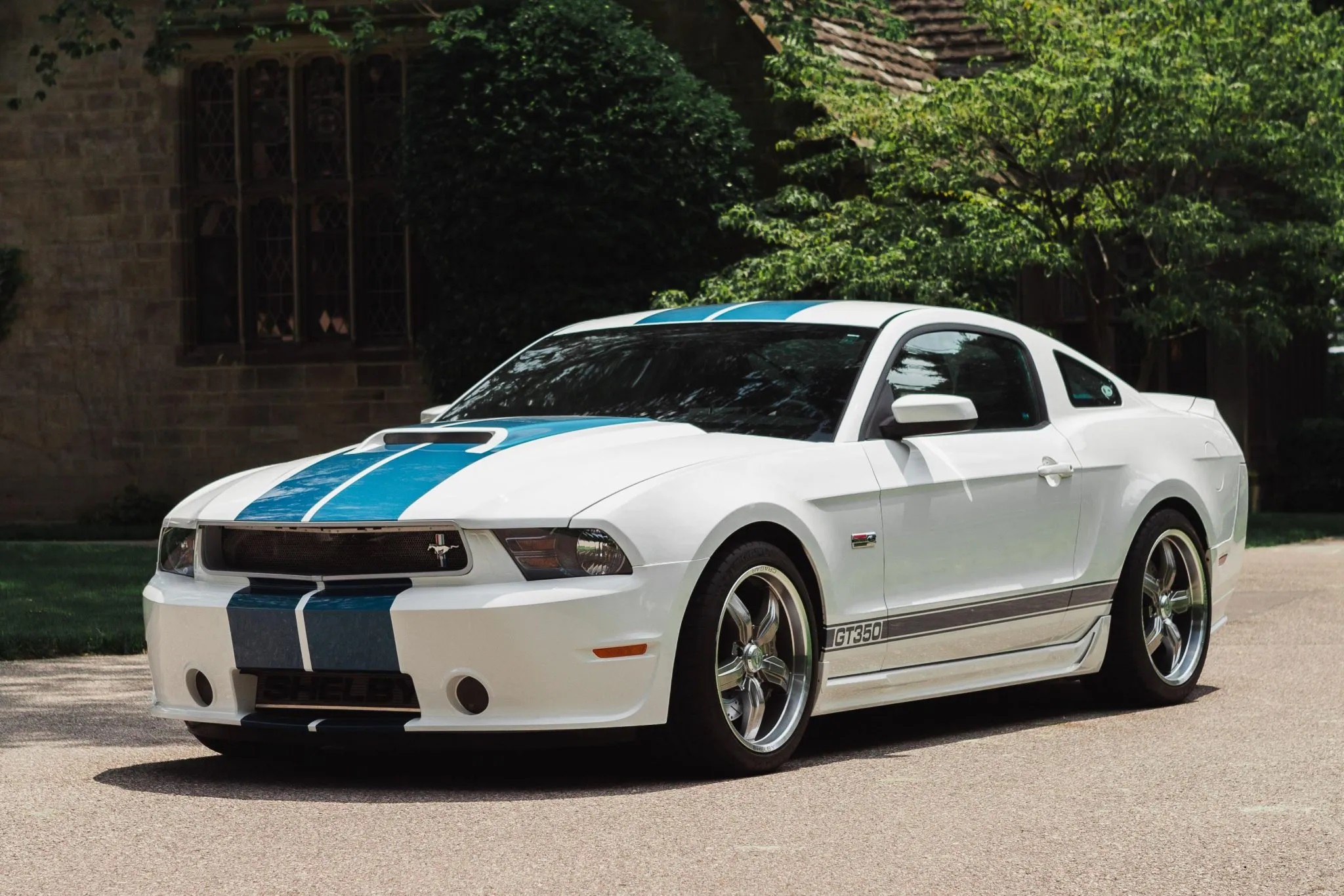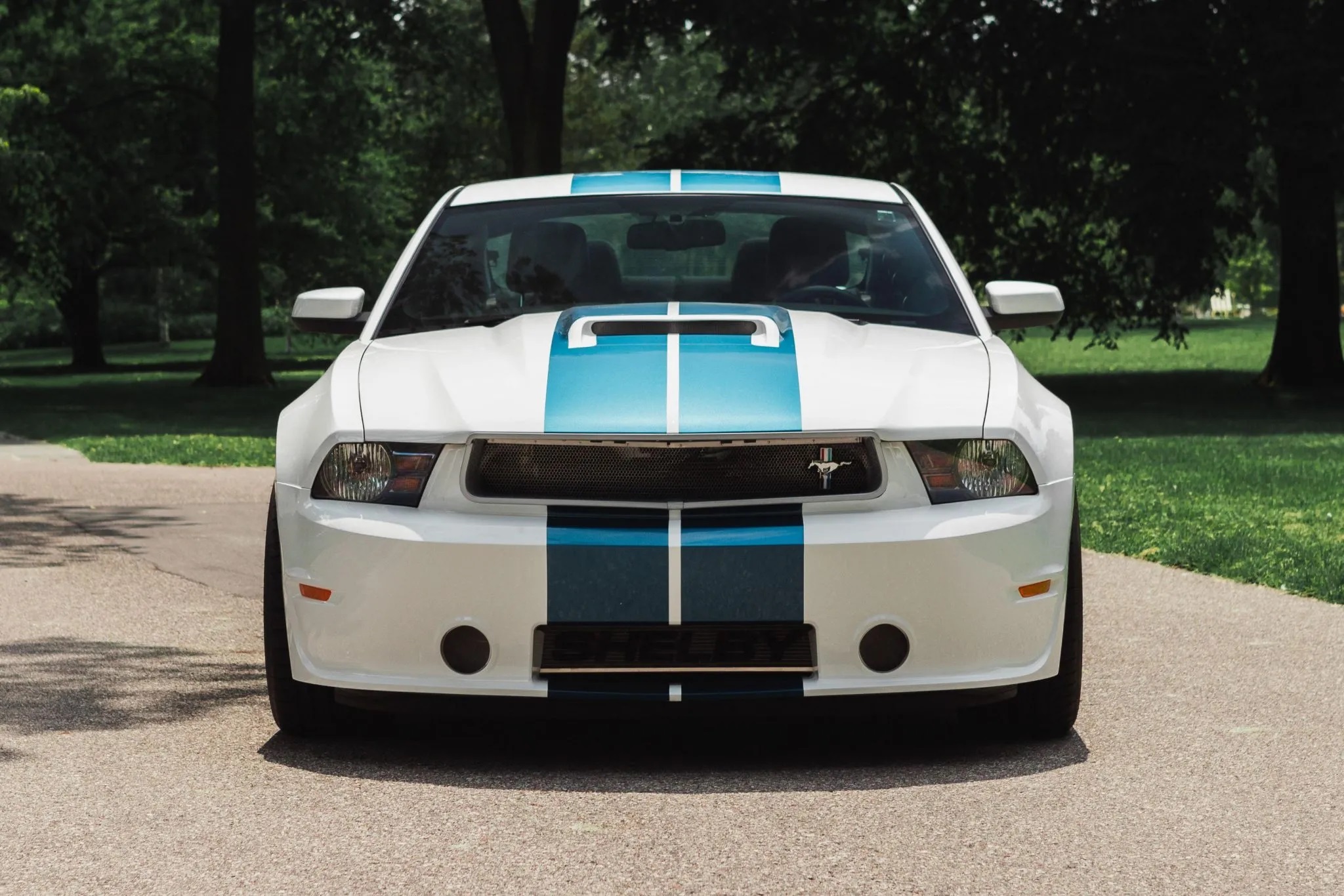 Source: Bring A Trailer