In honor of the 40th anniversary of the original 1968 Shelby Mustang GT500KR, Ford commissioned Shelby Automobiles to create a limited series of 2008-09 Shelby GT500KRs. These special editions boasted increased horsepower, distinct design elements, and a limited selection of colors. Over the course of two years, only 1,723 of these GT500KRs were manufactured, with 1,011 units produced in 2008.
The designation GT500KR was first introduced in 1968 by Carroll Shelby, where "KR" stood for "King of the Road." This distinguished the midyear 428 Cobra Jet-powered Shelbys from their predecessors equipped with the 428 Police Interceptor. In 2008, the modern GT500KRs began as brand-new Shelby GT500s from Ford SVT. They were sent to Shelby Automobiles' production facility in Las Vegas for the KR conversion before being delivered to Ford dealers.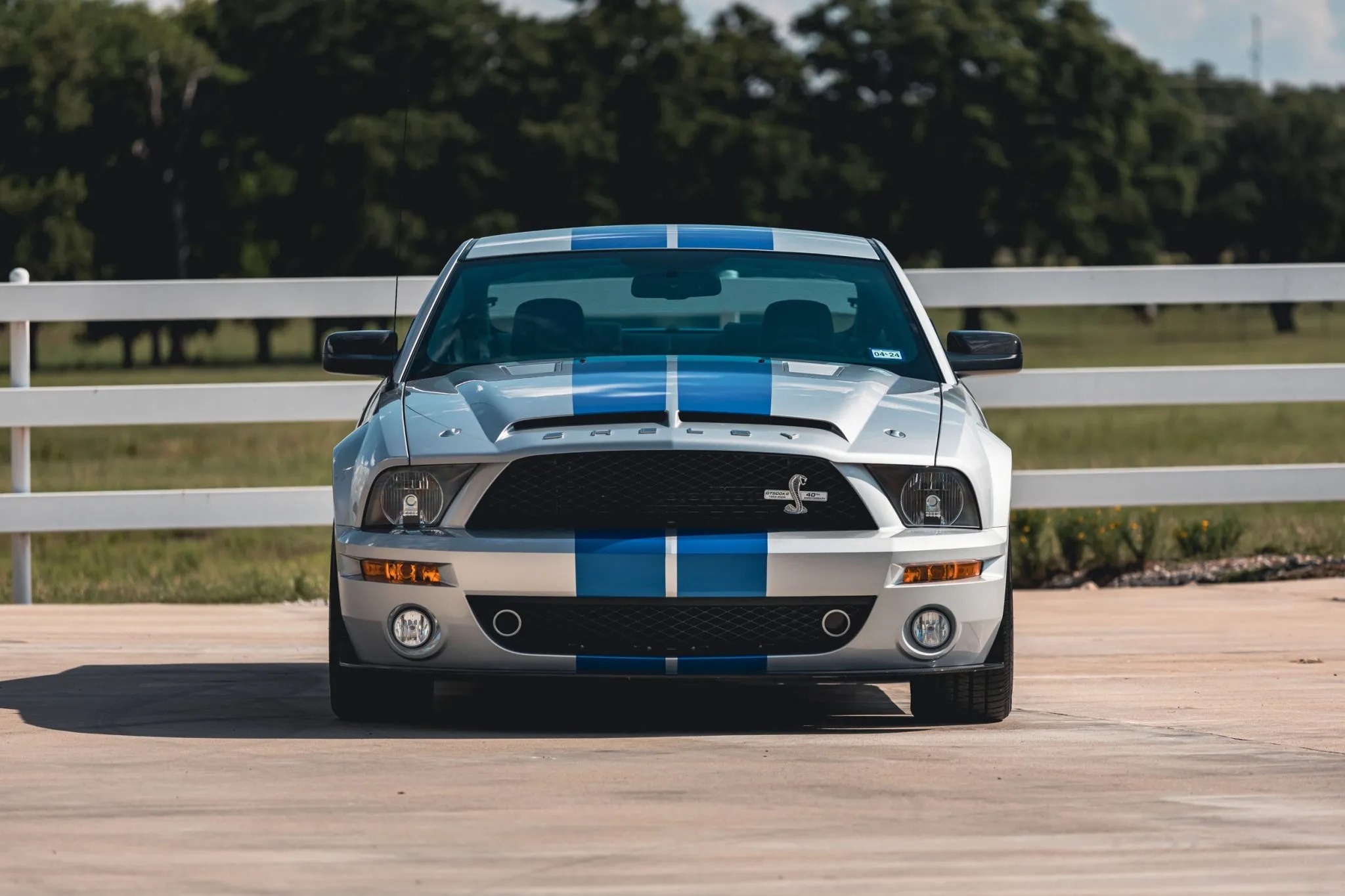 The GT500KR featured a supercharged 5.4L DOHC V-8 engine producing 540 HP, which was 40 more horsepower than the standard GT500. This boost in power was achieved through Ford Racing's Power Pack upgrade, incorporating updated ignition and air/fuel calibrations, a special dual exhaust with X-pipe, and a cold-air intake that was matched with the KR's distinctive hood featuring scoops.
The KR package also included a standard 6-speed manual transmission with a short-throw shifter, 3.73 rear gearing, unique suspension settings, and Brembo 4-wheel disc brakes with vented rotors. The 18-inch alloy wheels were distinct and mounted with specially designed Goodyear Eagle F1 tires, utilizing staggered sizing with 225/45 at the front and wider 285/40 at the rear. The most noticeable external modification was the carbon composite hood, equipped with forward-mounted scoops, reminiscent of the 1968 GT500KR's hood design.
Photo Source: Bring A Trailer