This 1998 Ford Mustang convertible holds the distinction of being the seventh out of only ten Saleen SA-15 models produced during that model year, serving as a special commemoration of Saleen's 15th anniversary. Its exterior boasts a striking Chrome Yellow finish adorned with sleek black graphics, perfectly complementing the black leather upholstery within.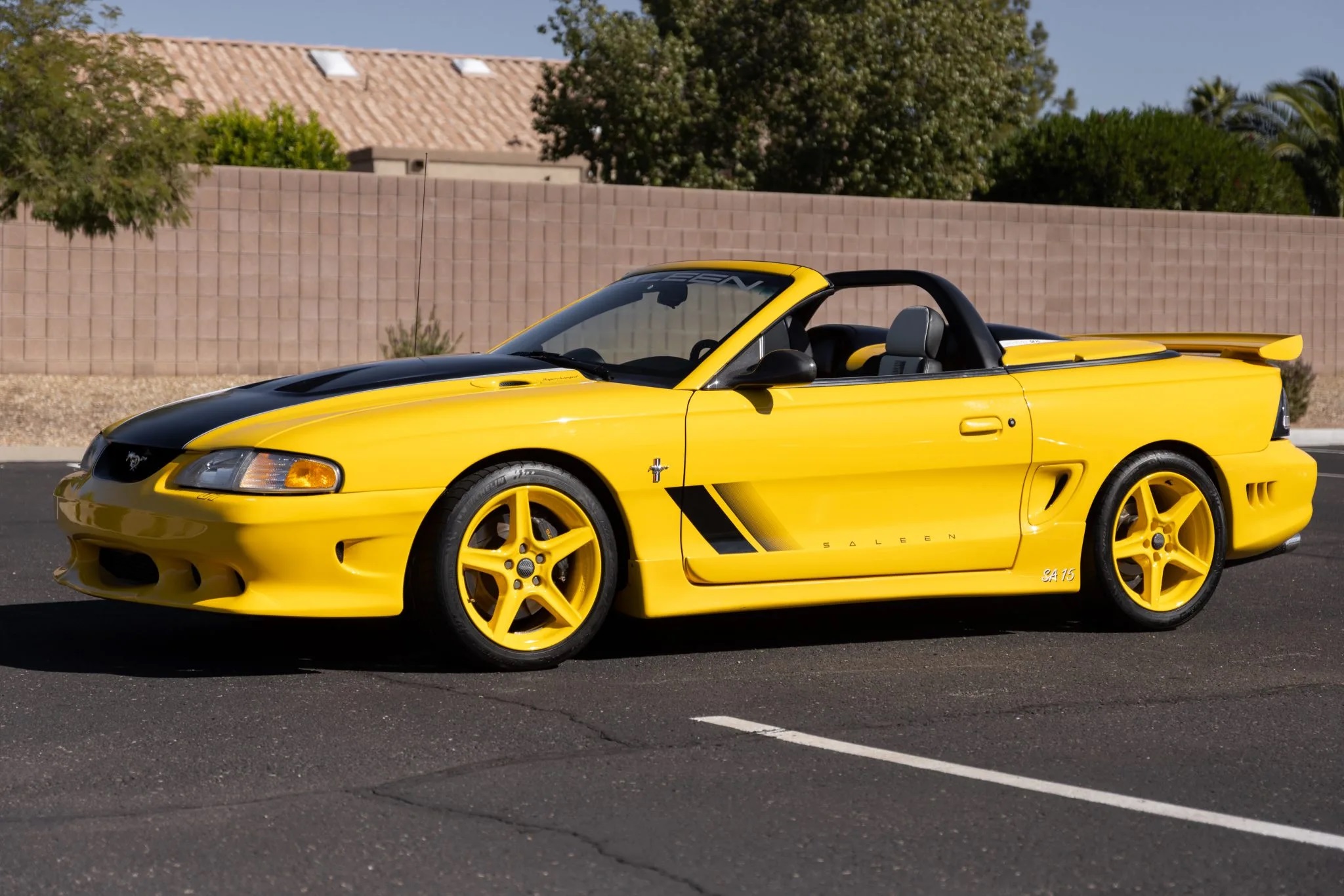 Under the hood, the car houses a potent 4.6-liter V8 engine that has been enhanced with a roots-type supercharger, resulting in a factory-rated output of 305 horsepower. Saleen has also made several modifications to the vehicle, including a performance air filter, upgraded spark plug wires, engine calibration, and high-performance exhaust components.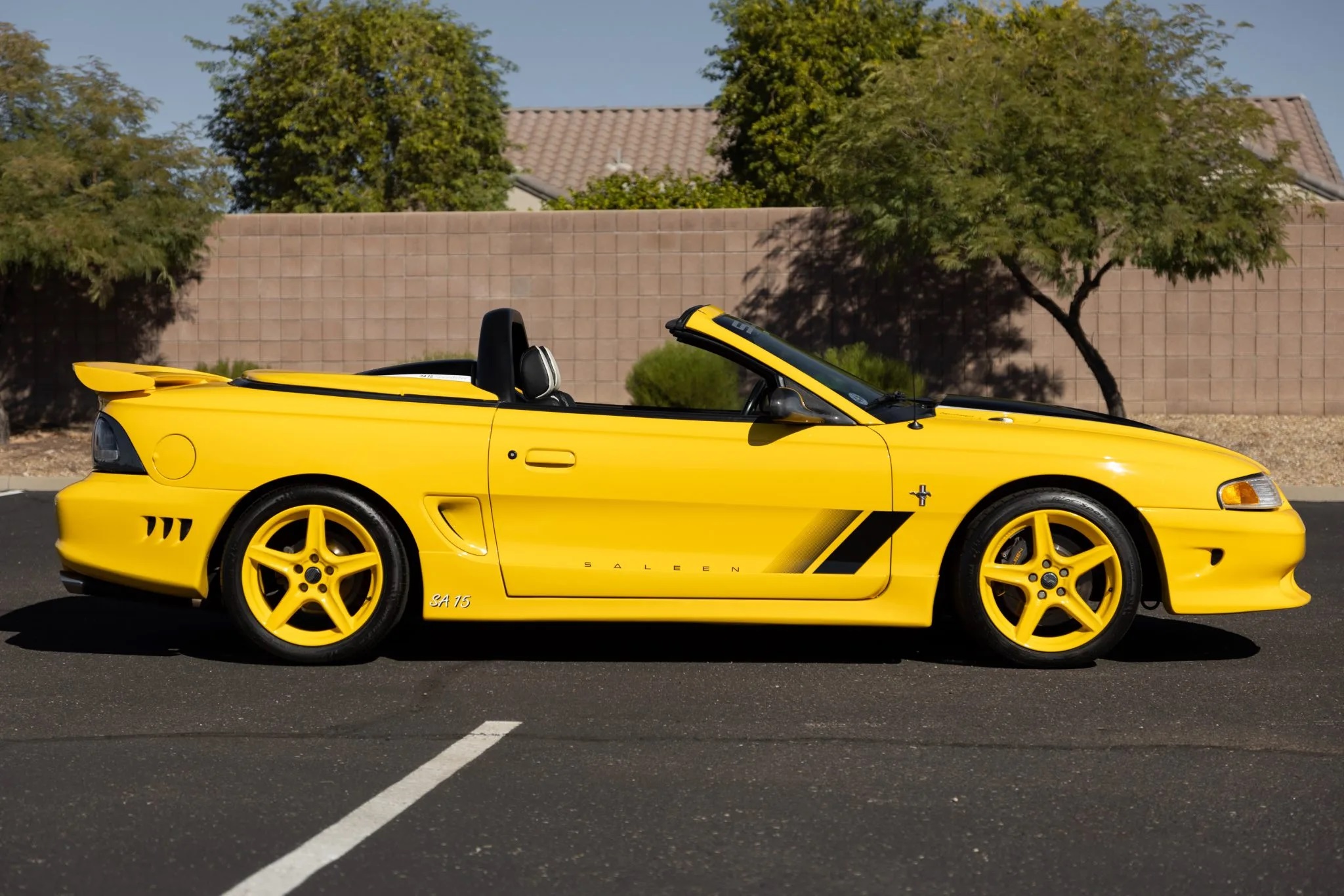 Notable features of this Mustang include a black soft top, 18″ magnesium wheels, Racecraft suspension components for enhanced performance, a rear wing for added aerodynamics, air conditioning for optimal comfort, and a CD/cassette stereo system integrated with a Mach 460 sound system, ensuring an enjoyable audio experience.
Source: Bring A Trailer