The '97 Super Stallion contained some never before seen features. Along with its capability to run on gasoline, alcohol, or any combination of the two, the Super Stallion contained modified aluminum cylinder heads, provide improve airflow, and it's twin throttle bodies channel the air to the high capacity, clutch-activated Garrett supercharger.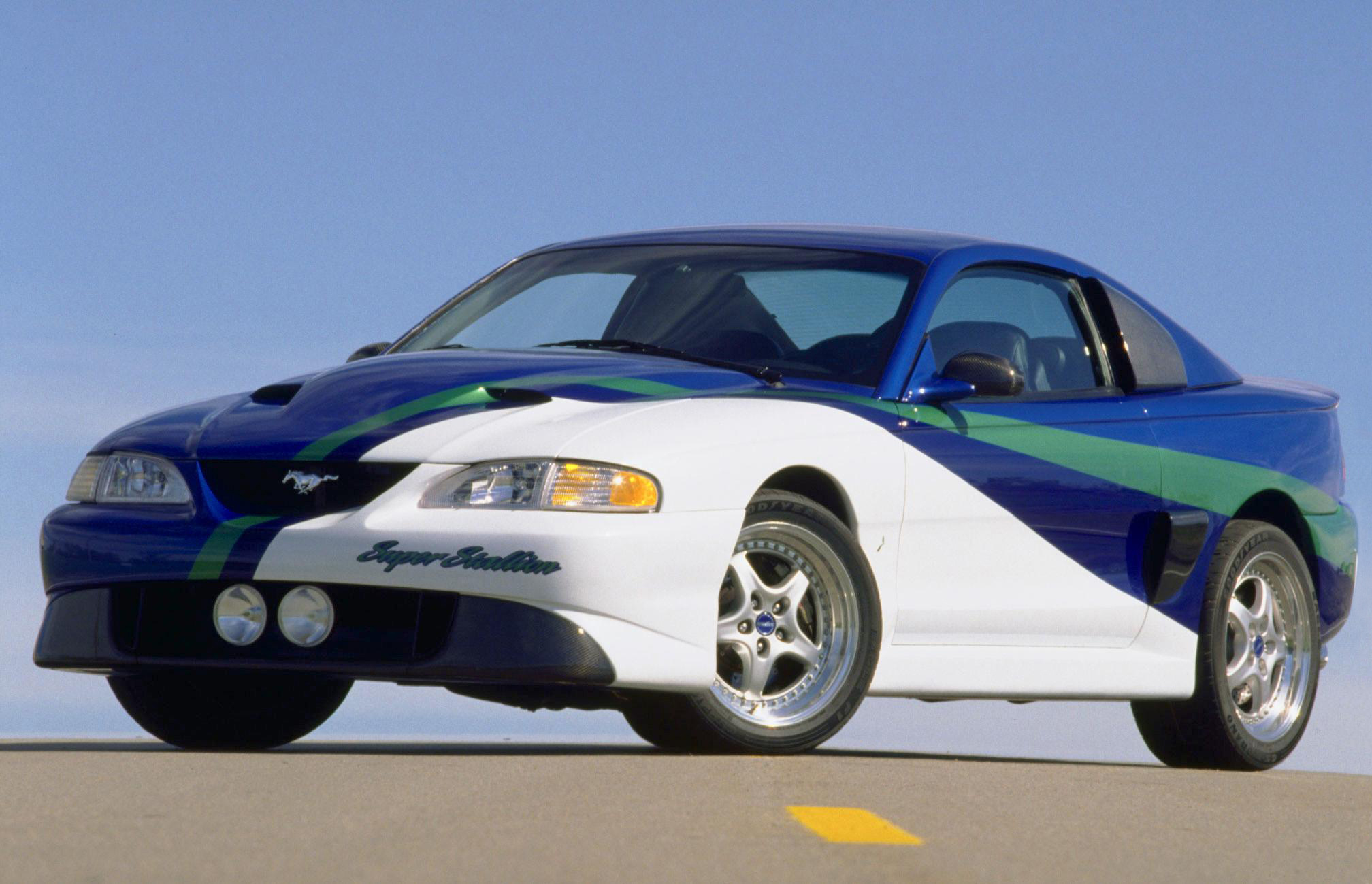 The Mustang Super Stallion was fitted with the 5.4L modular V-8, a four-valve head and a big ol' Garrett supercharger. All up power was an insane 595 hp.
The headline power figures are made on 10 psi of boost, while running on the 85% ethanol blend known as E85. On 93 octane pump gas, and 8 psi, the Super Stallion put down 545 hp. Nothing to laugh at, especially when the revered Terminator made 390 hp.