In the late months of 1969, American Raceways Inc. (ARI), ordered 100 high performance Mustangs, all to be equipped with 428SCJ engines and to be used as Official Pace Cars and Official Vehicles at ARI's tracks throughout the United States.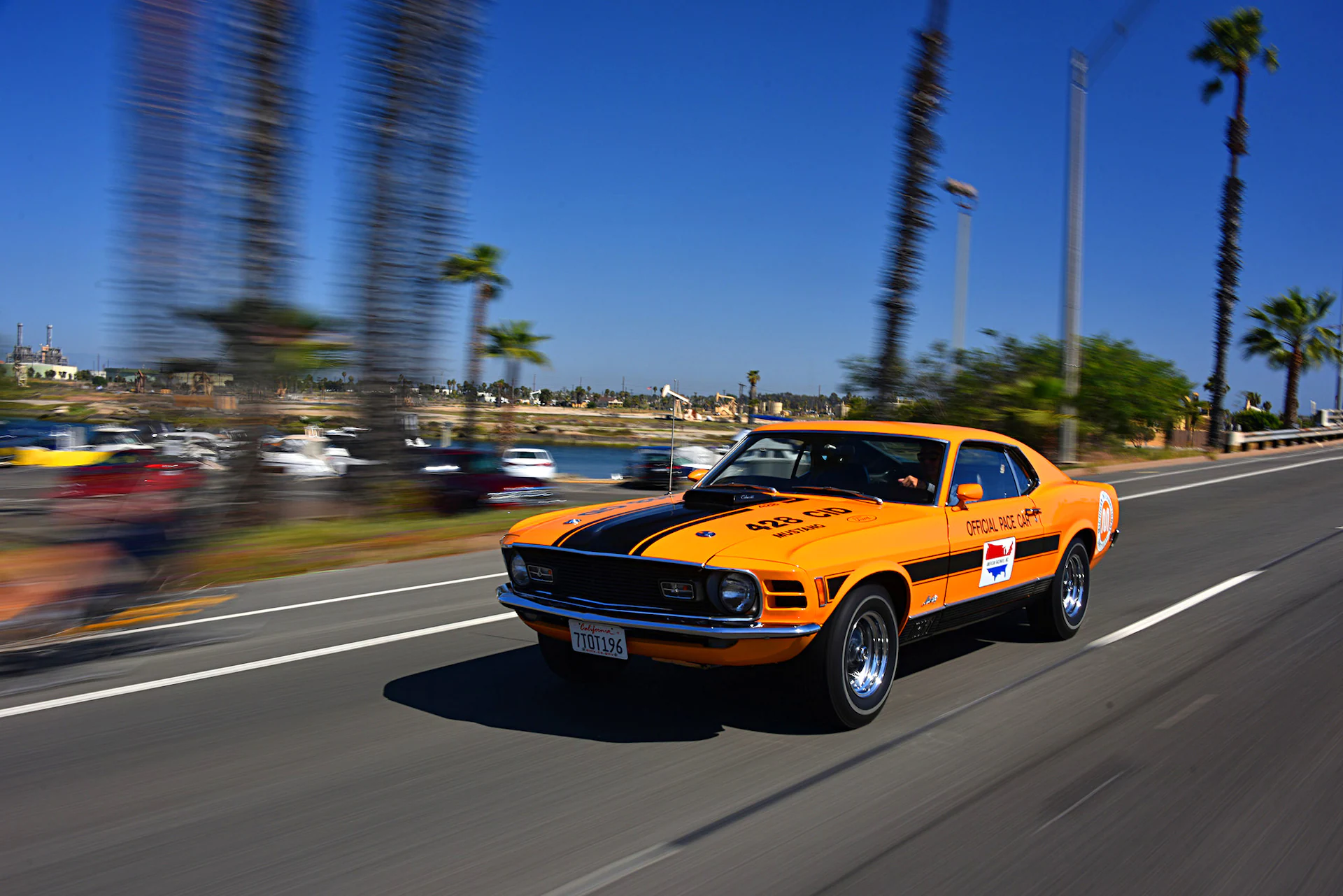 Ford agreed to produce the special edition Mustangs, but with the ARI's cash flow problems and future bankruptcy, they were unable to purchase the Mustangs they had ordered, and Ford was stuck with them. However, an event titled "Performance Day" was being held by the Kansas City Sales District. They ended up purchasing 96 of the ARI Pace Cars, as well as 90 high performance Torino's in order to create the Twister Special.
These 96 Mustangs, most Mach 1's, were sent to a Kansas City Detail Shop where the ARI logos were removed and replaced with the Blue Oval Ford logos on the front quarters, and the Twister logo on the rear quarters. It is believed that 5 Mach 1 and 5 Convertible ARI Pace Cars remain.