Ringbrothers, a renowned manufacturer of custom cars and parts, has recently revealed their newest creation, named "PATRIARC." This latest build is a remarkable achievement, as it has pushed the limits of both performance and aesthetics for one of America's most iconic muscle cars, the 1969 Ford Mustang Mach 1. After over 5,000 hours of meticulous and laborious work, PATRIARC combines a modern drivetrain, suspension, and chassis with Ringbrothers' signature high-quality builds and custom work.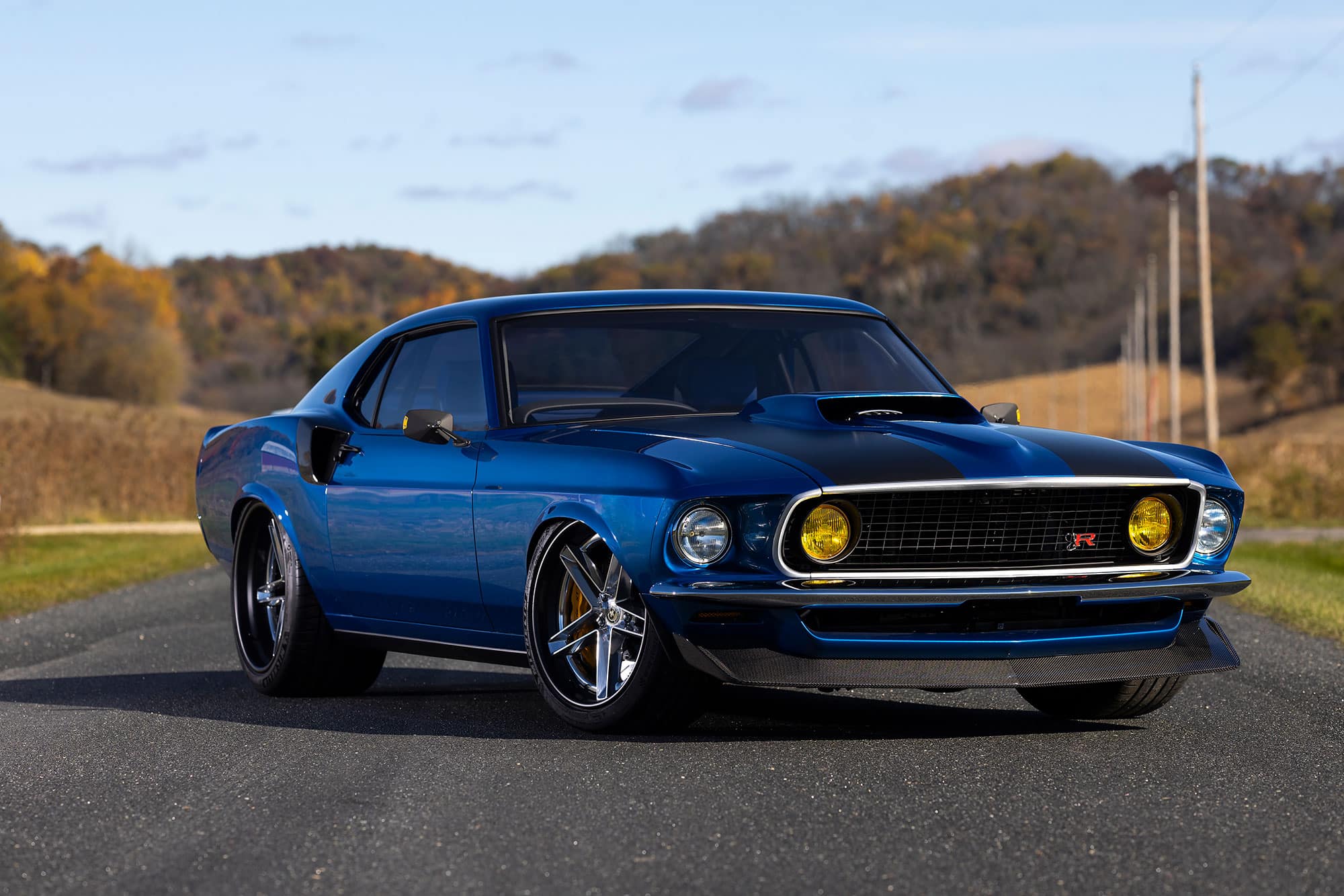 PATRIARC is a complete reimagining of the original Ford Mustang Mach 1, with performance levels far beyond what was possible in 1969. At its core is a Ford Performance Aluminator 5.2 XS engine, which produces an impressive 580 horsepower and 445 lb-ft of torque. This power is transferred to a Strange Engineering 9-inch rear end by a Bowler Tremec T-56 Magnum six-speed manual transmission, equipped with a Centerforce clutch.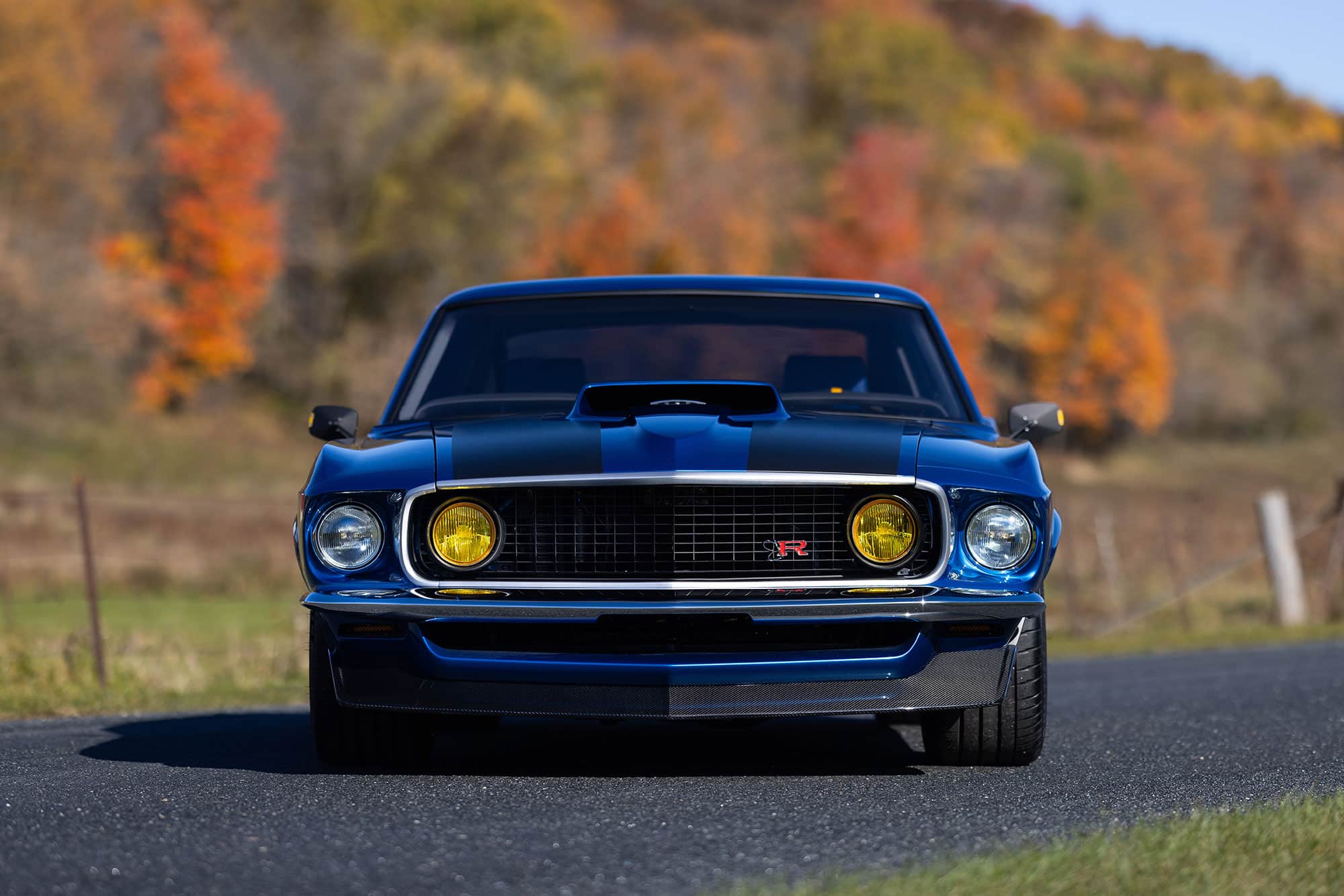 The car features Michelin Pilot Sport 4S tires, mounted on HRE Wheels G-Code Edition wheels, providing immense levels of grip. To ensure the Mustang Mach 1 stays firmly planted on the ground, it is equipped with Penske Racing Shocks RS Edition coilovers and independent front and rear Roadster Shop FAST TRACK suspension. The car's impressive stopping power is provided by Baer Brakes 14-inch rotors and six-piston calipers.
Photo Source: Iron & Air