This is a 1969 Ford Mustang Boss 429 Fastback that bears the Kar-Kraft build plate KK No. 1394. It was the 194th Boss 429 produced by the renowned Ford contractor and is among the 857 built in 1969 to homologate the Boss 429 engine for NASCAR racing. These Mustangs came with various versions of the "semi-hemi" Boss 429 V-8 engine, all rated by Ford at 375 HP and 450 lb-ft of torque. However, in racing trim, they could generate anywhere from 500 to 600 HP.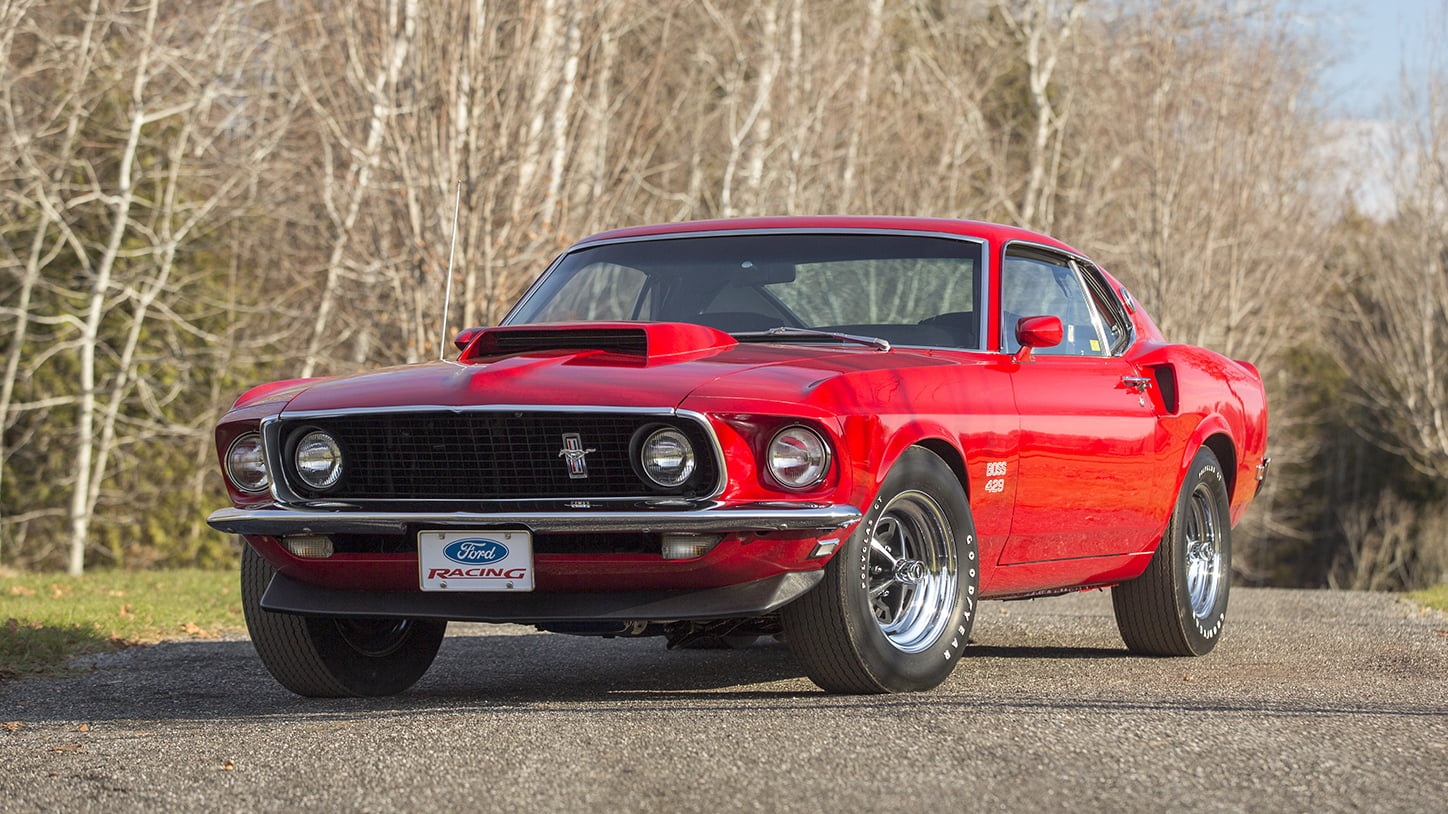 Kar-Kraft built the first 279 Mustangs with the 820-S engine, which can be identified by its magnesium valve covers, hydraulic camshaft, and NASCAR-style connecting rods with 1/2-inch rod bolts. Although the 820-S in this Boss isn't original to the car, it is a correct S-code engine obtained from another Boss, KK No. 1382.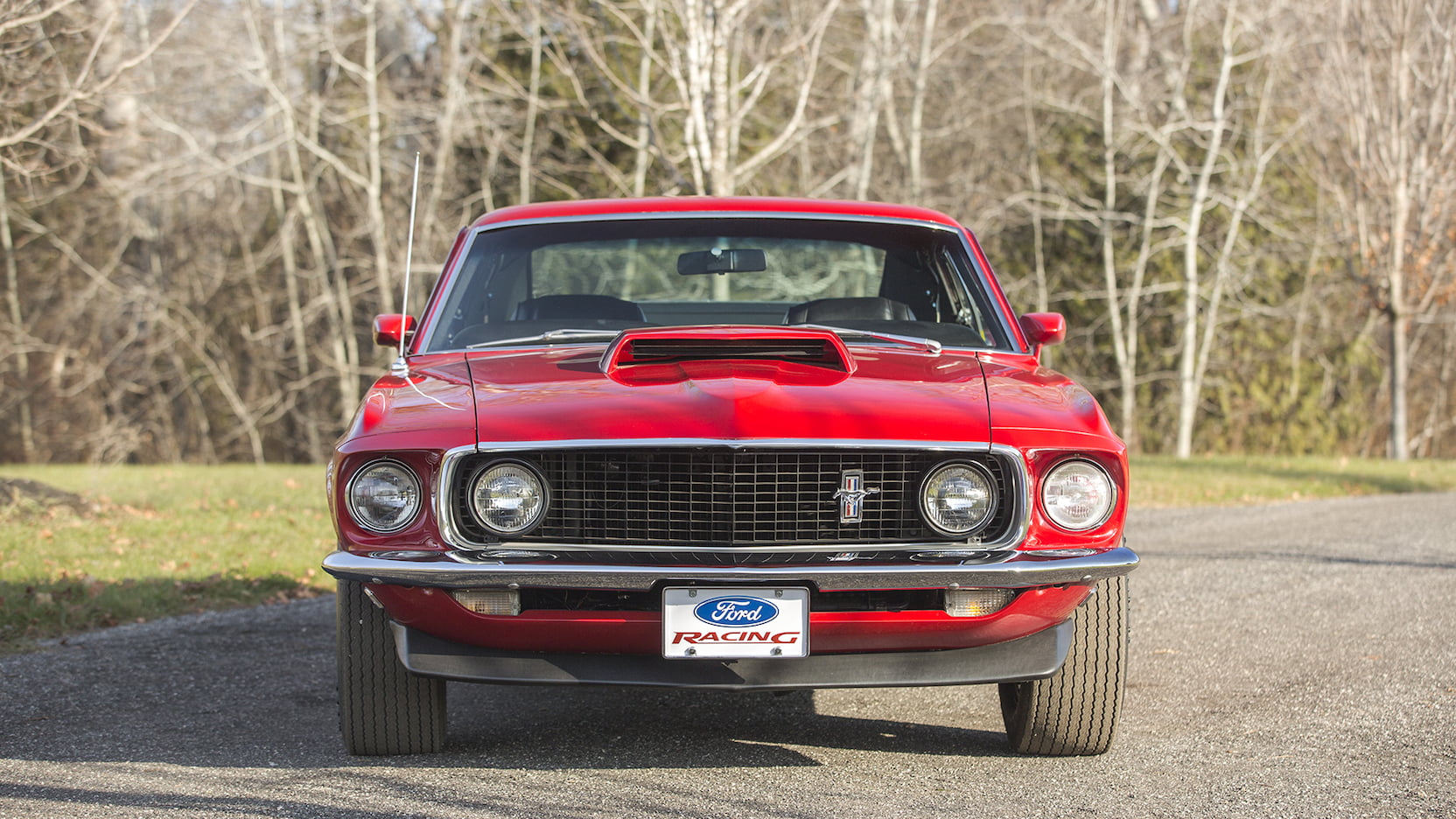 To support the Boss 429, the vehicle comes with heavy-duty driveline components, including a Toploader close-ratio, 4-speed manual transmission with a Hurst shifter, a nodular 9-inch rear end with 31-spline axles, and a 3.91 Traction-Lok differential. All Boss 429s were also fitted with a competition-style suspension that featured heavy-duty springs and shocks, staggered rear shocks, a shock tower brace, and front and rear sway bars. Chassis equipment includes power steering and power brakes with front discs. Finally, to accommodate the large F60-15 Goodyear Polyglas GT tires mounted on Boss 429-specific Magnum 500 wheels, some fender modifications were necessary to fit them in the Mustang's wheel wells.