Throughout the years, Ford has offered a number of distinct specialty Mustangs, many of which have received a significant amount of fanfare. The Boss 302, Shelby GT500, and Mach 1 all fall squarely into this category, having seen their share of the limelight. However, there have also been several lesser celebrated, yet equally impressive, Mustang derivatives produced as well.
The California Special Mustang serves as perhaps the best example of the abovementioned concept to date. Initially offered during the 1968 model year, the California Special was quite flamboyant in appearance and potent on the pavement. Nonetheless, this West Coast beauty had largely faded into obscurity, prior to its official re-release in 2007.
What follows is a detailed account of the California Special Mustang's storied existence, from the day-one, through the present.
In the Beginning: 1968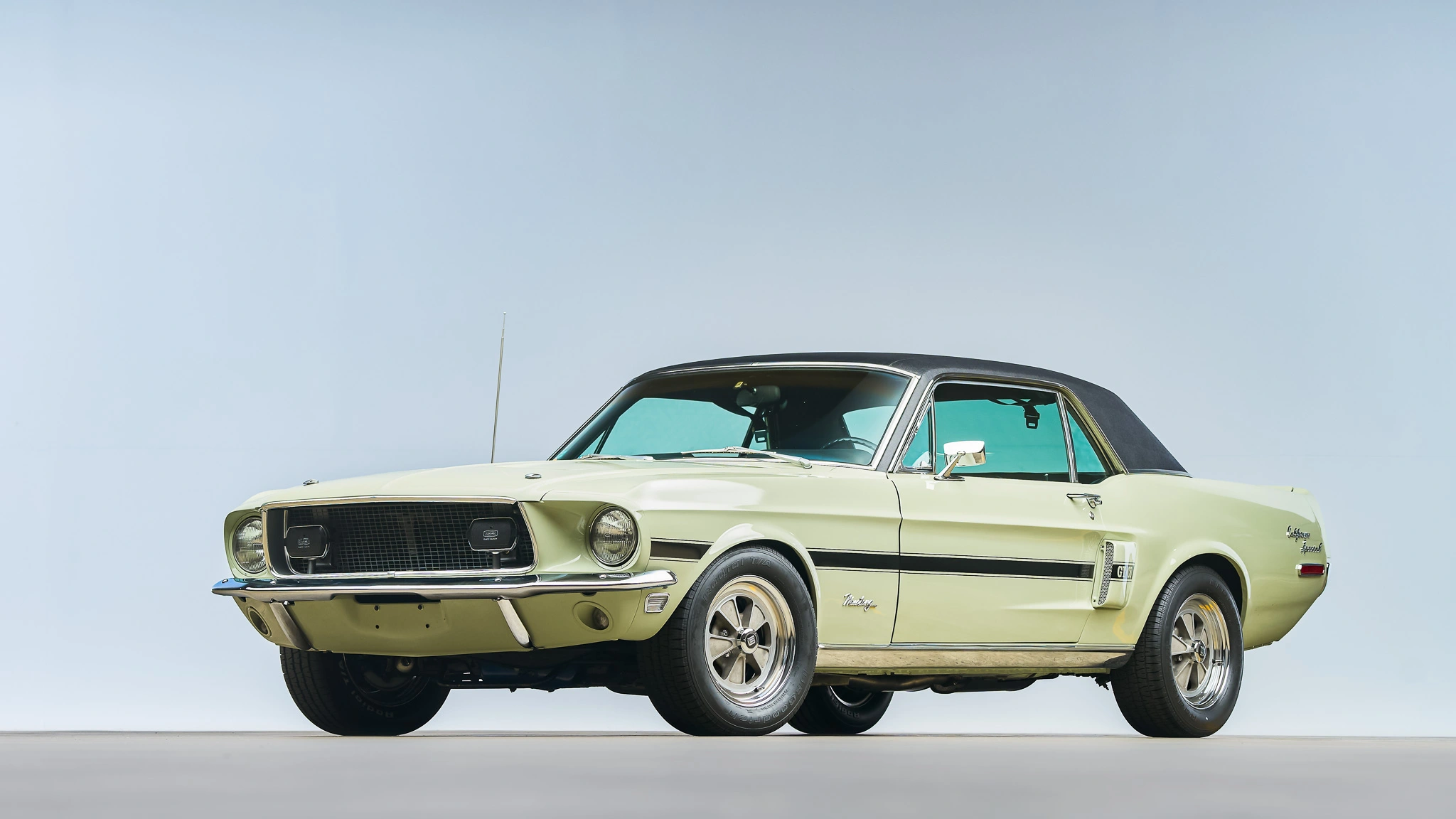 By the mid-1960s, the Mustang had developed an immense following among consumers and performance enthusiasts alike. While sales of the Mustang flourished across the nation, Californians were especially keen on Ford's premier sports car. In fact, California served as an epicenter of sorts for the Mustang's popularity,
Ford dealers in the Golden State were quite keen on the fact above and saw this as a potential point of influence. Requests for a special state-specific Mustang derivative soon began finding their way to the desks of top Ford brass. Ever the opportunist, Ford proved happy to oblige, and the Mustang California Special was born.
The first of these state-specific pony cars hit the streets in . GT/CS Mustangs were initially offered for sale in a total of two California sales districts, though it is believed that a certain number of surplus vehicles were later rerouted for sale to the Denver, Colorado, area.
The original GT/CS Mustang was offered with a wide array of optional equipment and features, intended to provide consumers with the ability to customize their California Special as they saw fit. Some of the most popular of these options included static side scoops, Shelby hood pins, and specialty side striping. Additionally, all GT/CS cars came equipped with standard GT-grade equipment. A number of powerplants were also available, up to and including the infamous 420 Cobra Jet V8.
Highlights:
Choice of 4-Speed Manual or 3-Speed Automatic
Every '68 GT/CS came equipped with options from the GT package
Special side stripes
Three options for wheels
Interior options such as bucket seats, leather vinyl trim, carpeting, and floor shifter
A New Era: 2007-2009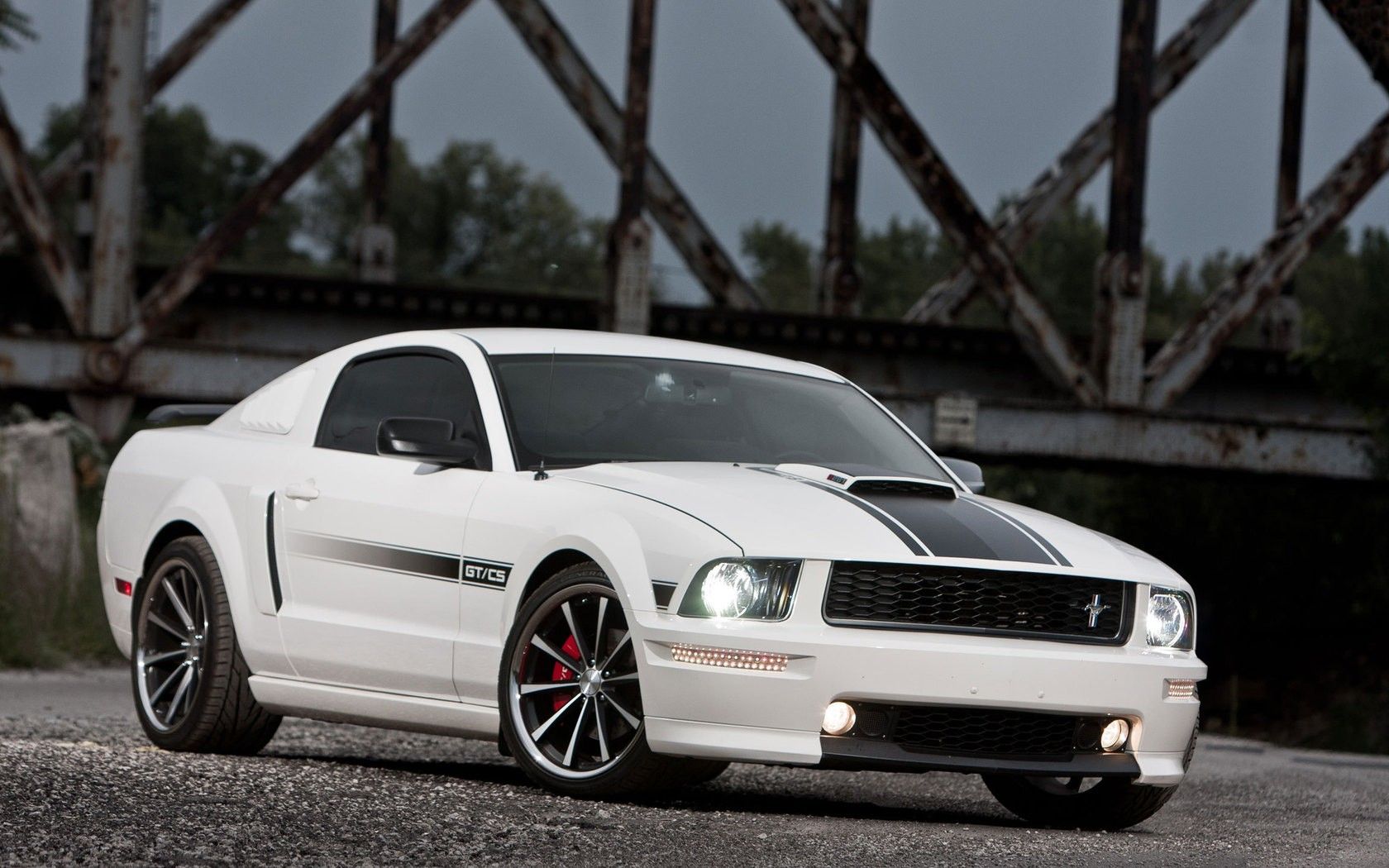 During the mid-2000s, Ford began reintroducing many of its prior Mustang specialty lines. Included within these reintroductions was the California Special, which had been absent from the Mustang stable for nearly four decades. Unlike the original GT/CS, the revamped California Special was to be sold across the nation, rather than just in select markets.
Of significant interest, was the availability of the 2007 GT/CS in a convertible format. This was a first for the lineup and yet another direct departure from early GT/CS production. Upon its 1968 release, the original GT/CS was not offered as a convertible, leaving many consumers perplexed.
When designing the 2007 GT/CS, Ford held no punches, making every last effort to ensure that this specialty Mustang was an accurate representation of the iconic pony car on which it was modeled. Some of the model's most renowned features included a re-engineered front fascia, ram-air hood scoop, and simulated side scoops. A custom GT/CS striping package also came standard.
Highlights:
Equipped with a signature ram-air style hood scoop
Signature Shelby air-simulated style side scoops
Redfire (2007 Only), Vapor Silver (2009 Only)
5-speed manual or 5-speed automatic transmission
Signature striping, with either black or white stripes depending on the color choice
The Coyote Uprising: 2011-2014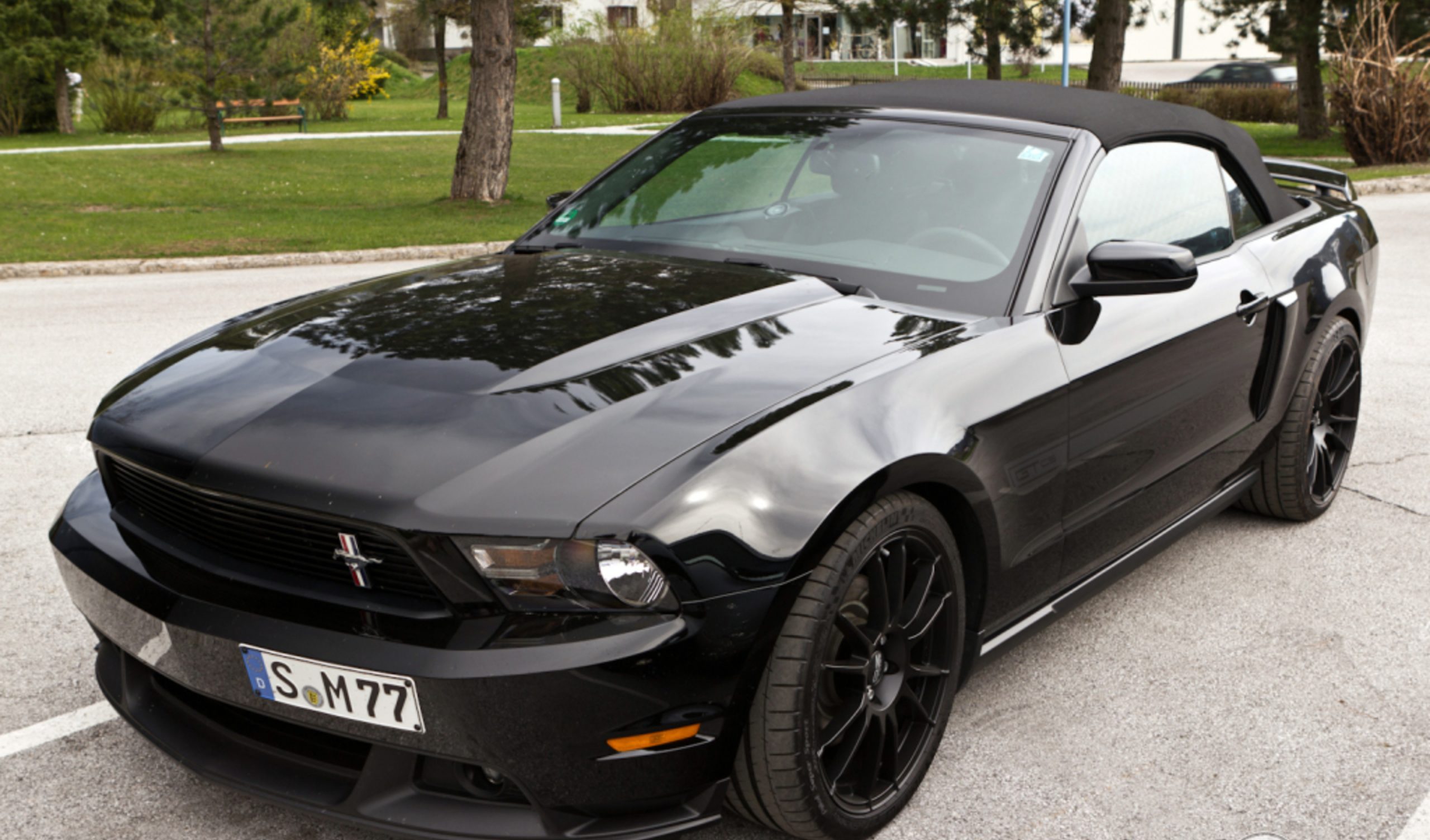 The Mustang California Special received a significant refresh going into the 2011 model year. During this period, much emphasis was placed on the GT/CS' performance, which some had felt to be lacking in previous years. Gone was the modular 4.6L V8 of years past. Instead, the GT/CS now came powered by Ford's new-age 5.0L Coyote V8.
This particular powerplant packed quite a significant amount of muster, producing a maximum output of 412 horsepower and 390 ft-lb of torque. More efficient combustion was made possible through the use of Twin Independent Variable Cam Timing, thereby yielding rather impressive performance specifications. The GT/CS' powerplant could be paired with either a six-speed MT-82 manual transmission or a 10R60 six-speed automatic.
Powerplant aside, the 2011-2014 GT/CS was quite memorable for a number of additional reasons as well. This iteration of the GT/CS received a revised front/rear fascia, new fog lamps, and a unique scooped hood. A redesigned hood and rear deck lid were also standard.
Highlights:
5.0L "Coyote" 32V V8
Twin Independent Variable Cam Timing
6 Speed Manual or 6 Speed Automatic
420 Horsepower & 390 FT/LBs of Torque
Leather-wrapped seats with GT/CS embroidering in the seat-back
A New Horizon: 2016-17 & 2019-20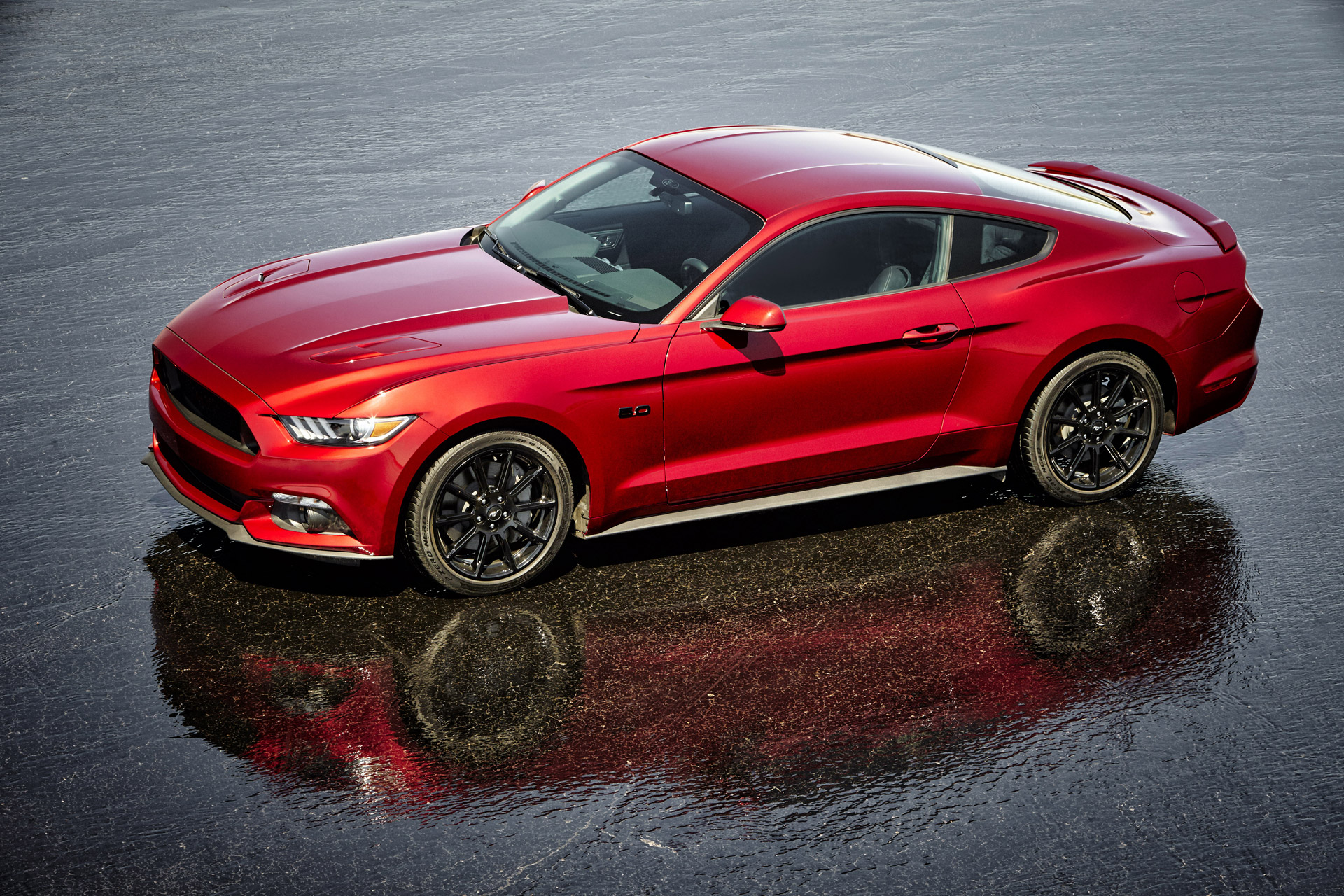 The California Special Mustang went on a brief hiatus during the initial year of sixth-generation Mustang production. However, by 2016, the GT/CS had returned once again, this time featuring a revised, high-output version of the 5.0L Coyote V8. This mill now produced a total overall output of 435 horsepower and 400 lb-ft of torque, making it the most powerful GT/CS of the modern era, upon its release.
Externally, this version of the GT/CS featured a prominent front-splitter, custom multi-bar grille, and aggressive bulged hood. This look was rounded out by the inclusion of 19-inch series-specific, 5-spoke wheels. Inside, the GT/CS showcased refined leather bucket seats and red-accented door panels. Each GT/CS also featured a commemorative dash plaque.
Then, in 2019, the California Special received yet another mid-generation refresh. As part of these efforts, the GT/CS received a modified front bumper, which appeared noticeably more aggressive, as well as a new rear diffuser and quad-tip exhaust. The car's signature tri-bar tail lights were also updated.
Highlights:
Second generation 5.0L "Coyote"32V V8
435 Horsepower & 400 FT/LBs of Torque
6-Speed Manual or 10R60 6-Speed Automatic
Interior front bucket leather seats ,wIth GT/CS embroidering
California Special dash plaque
The Newest Era: 2021-2022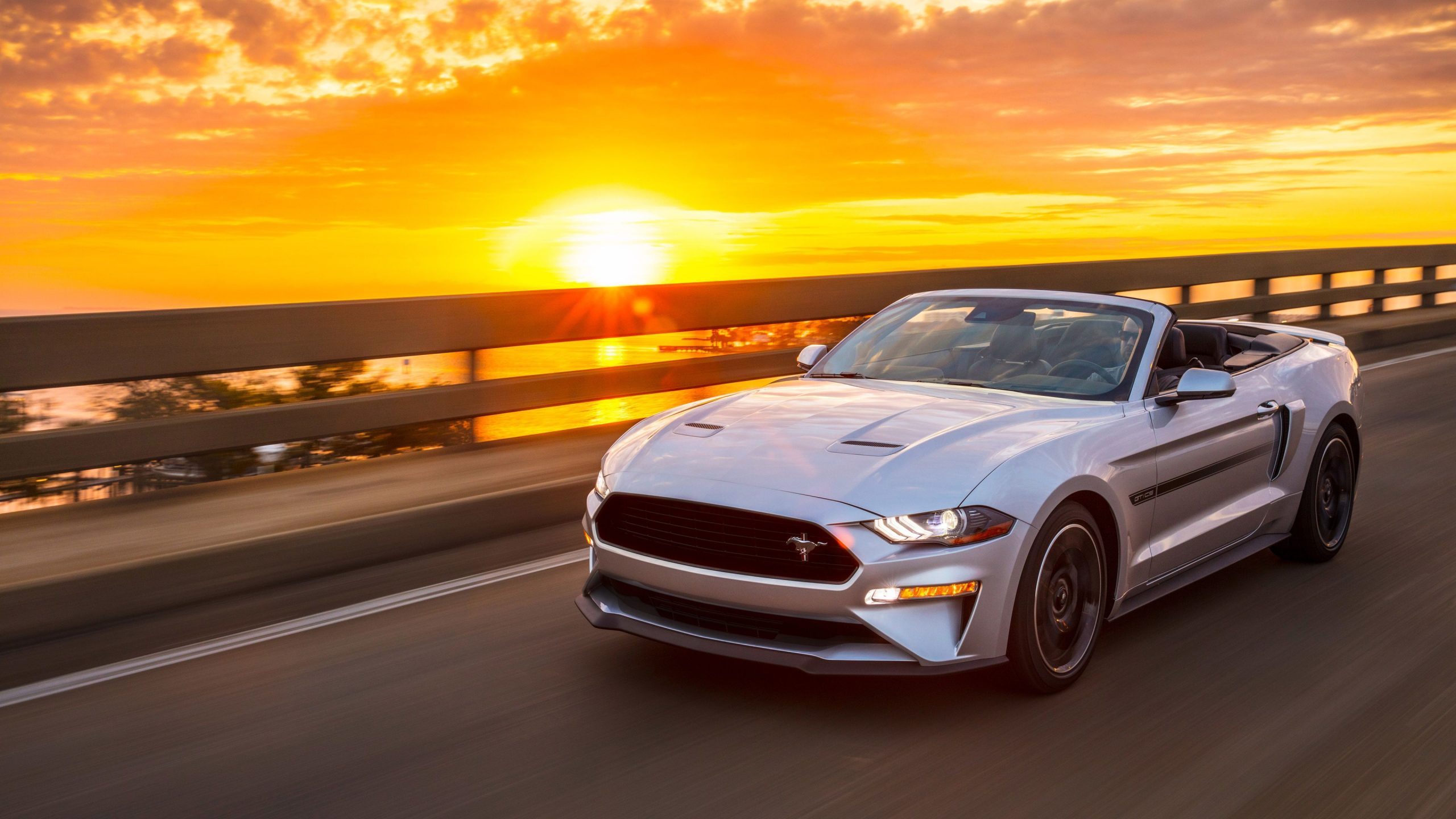 Ford again upped the ante when producing their latest version of the Mustang California Special. This potent pony once again hosts Ford's 5.0L Coyote V8 beneath its hood, albeit in a modified state. This powerplant now produces a total output of 460 horsepower and 420 lb-ft of torque, all while powering the late-model GT/CS to top speeds in excess of 155 MPH. In this format, the GT/CS boasts ¼ mile times of just 12.2 seconds and a 0-60 MPH time of approximately 4 seconds.
New for 2021, was the addition of a revised front grille, updated front/rear spoilers, and reimagined 19-inch 5-spoke wheels. Custom side scoops once again came standard as well. Inside, the GT/CS now featured Miko Suede interior inserts, as well as Carbon-Hex dash accents. Unique contrast stitching was also found throughout the car's interior.
Upon its release, the 2021 GT/CS Mustang could be purchased in one of ten different exterior colors, all of which were equally striking in their own right. Some of the most unique of these colors included Light Metallic Blue, Twister Orange, Rapid Red, and Antimatter Blue. Perhaps equally impressive, was the fact that the 2021 GT/CS was offered with a consumer's choice of 8 distinct interior colors, including Bordeaux Red, Silver Granite, and Light Autumn Green/.
Highlights:
Ford's 5.0L Coyote V8
460 horsepower and 420 lb-ft of torque
Custom side scoops
Ten different exterior colors
8 distinct interior colors