The Shelby GT500 is, and always has been, the ideal companion for thrill-seeking Mustang enthusiasts in desperate need of an adrenaline rush. Of course, this comes as little surprise. Even Carroll Shelby himself knew exactly what he was unleashing upon the automotive world when unveiling the original GT500 in 1967.
Though the fuel crunch and forthcoming CARB standards of the 1970s effectively drove the GT500 to an early grave, Ford's premier performance car has reemerged with a vengeance during the current era. This legacy of greatness has only been further cemented, with the release of the 2022 Mustang Shelby GT500.
Modern Meets Classic: Why the 2022 GT500 Offers the Best of Both Worlds
During a period in which almost every major domestic automaker had begun reissuing specific models from the foregone era, Ford knew that the GT500 moniker could not be revived without meeting a very high mark. By most accounts, this is a mark that was not only met, but ultimately surpassed upon the GT500's resurrection in 2020. This lofty bar was set even higher up on the 2022 Mustang Shelby GT500's release.
In its most recent form, the GT500 blends retro aesthetics, with cutting-edge ride dynamics to create a captivating experience for any motorist lucky enough to find themselves behind its wheel. Pair this with enough horsepower and torque to make a top-fuel junkie weak at the knees, and you have the ideal recipe for a classic performance car in the making.
Performance Personified
The 2022 Mustang Shelby GT500 serves as an upscale version of the year's standard GT offerings, with an abundance of power on tap. With enough technical bravado to make those at NASA's engineering department envious, and an appearance striking enough to turn every head, there is little not to love about the 2022 Shelby GT500.
Underneath the 2022 Shelby GT500's hood is a fire-breathing engine, quite appropriately referred to by Ford as the "Predator". This powerplant is a 5.2L supercharged Cross Plane Crank V8, capable of churning out 760 horsepower, and 625 lb-ft of torque. The Predator comes paired with a Tremec 7-speed dual-clutch transmission, which ultimately directs the GT500's output through a set of 3.73 Torsen rear axles.
The 2022 GT500's steering, suspension, and braking systems are also quite impressive, warranting more than a fleeting glance. Some of the most noteworthy technical aspects of these systems include the addition of Brembo high-performance brake calipers, MagneRide Damping, and selectable power-assisted steering.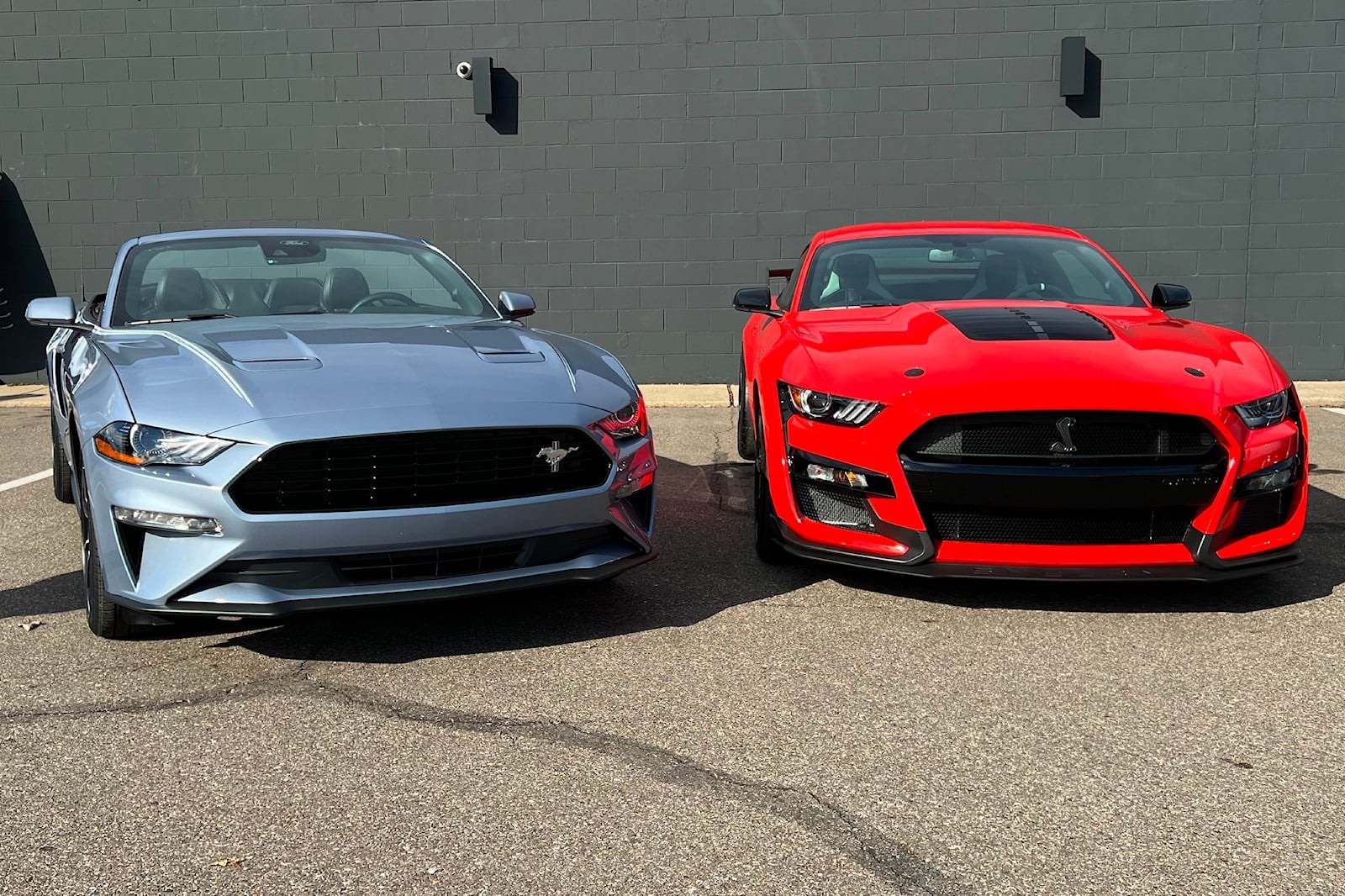 Cosmetically, the 2022 Shelby GT500 is equally impressive, featuring sweeping body lines, retro-Esque sequential tail lights, and an aggressive front facade. This look is further accented by the fitment of a custom hood, complete with inset vents.
Consumers can also select from a wealth of optional striping kit packages when taking delivery of a new GT500. Both vinyl and painted striping are available, as are a number of individual colors. Consumers can even opt to have their GT500's roof blacked out, should they so choose.
The GT500's interior is also something to behold, featuring a number of premium accessories as standard fare. From rain-sensing windshield wipers to a 12" LCD digital instrument cluster, this premium pony has it all. The GT500 also comes standard with 6-way power adjustable driver/passenger seats, though Recaro leather-trimmed sport seats are available on an optional basis.
A 9-speaker AM/FM sound system serves as the GT500's standard audio offering, yet an upgraded B&O sound system can be selected for an additional fee. Sirius XM, Sync 3, and FordPass connectivity is also included on all production 2022 GT500s.
2022 Shelby GT500 Specifications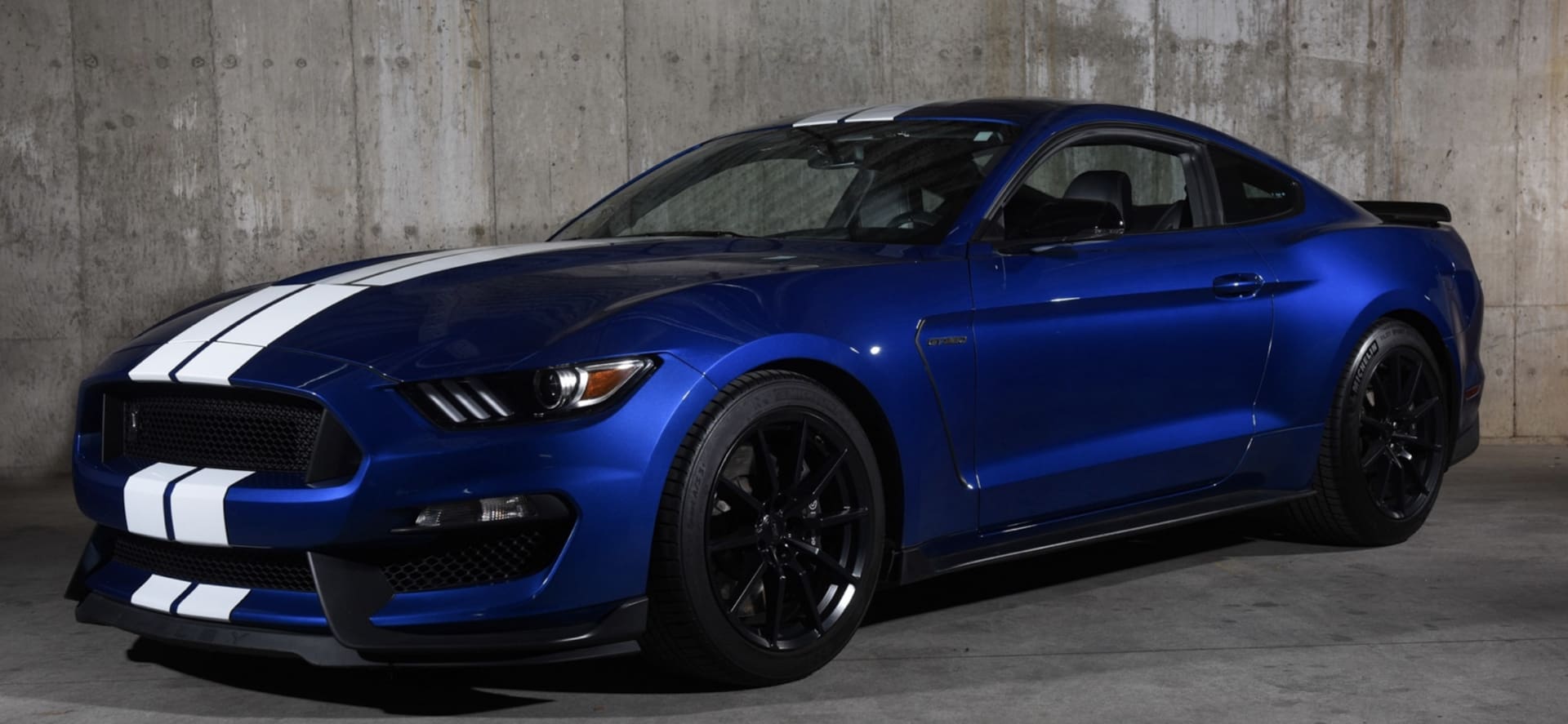 | | |
| --- | --- |
| Engine | 5.2L Supercharged V8 |
| Horsepower | 760 horsepower |
| Torque | 625 lb-ft torque |
| 0-60 MPH | 3.4 sec |
| Quarter Mile Time | 10.94 sec |
| Weight | 4,183 lbs |
| Base Price | $76,820 starting price |
| Production Numbers | 225 |
Available Exterior Colors
The 2022 Shelby base GT500 is available in:
Atlas Blue
Brittany Blue
Carbonized Gray Metallic
Code Orange
Cyber Orange Metallic
Dark Matter Gray
Eruption Green
Grabber Blue
Iconic Silver
Oxford White
Race Red
Rapid Red
Mischievous Purple
Shadow Black
Available Interior Colors
The 2022 Shelby GT500 interior is available in ebony dove.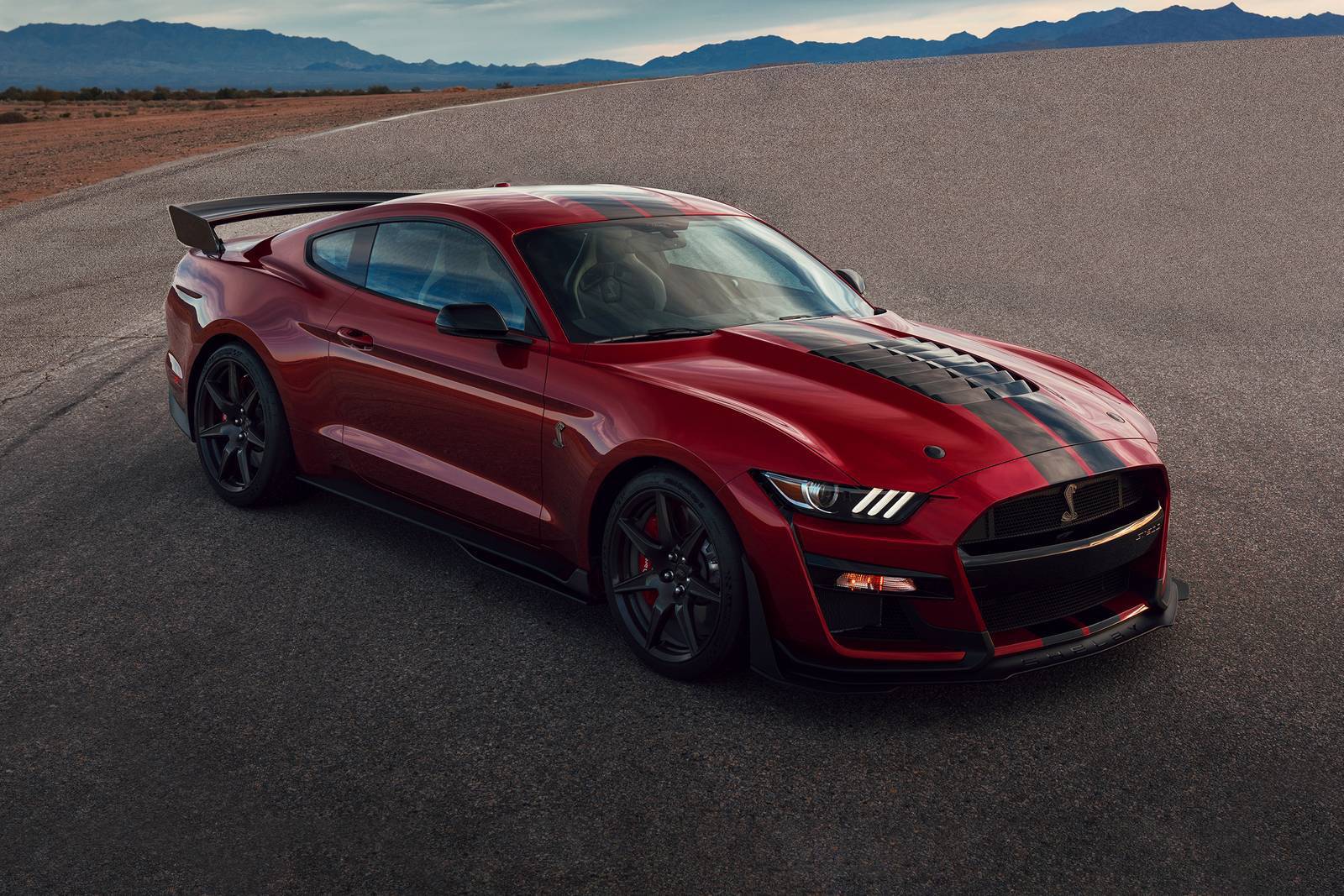 2022 Shelby GT500 Mustang Videos
We found some great videos of the 2022 Shelby GT500.