To give credit where credit is due, Ford has been rather responsive to the demands of consumers throughout the years, in regards to all facets of Mustang design and production. The manufacturing giant has come to terms with the fact that Mustang owners expect ample performance, with a side of aggressive styling, seldom disappointing. This, in turn, leaves little doubt as to Ford ́s intent upon releasing the Mustang GT California Special.
The 2021 Mustang GT California Special proved equal parts form and function, offering consumers the ideal combination of head-turning aesthetic appeal, and unparalleled performance. Complete with Ford´s infamous 5.0L Coyote V8 beneath its hood, the Mustang GT California Special was just as potent on the track as it was on any street that it could be found.
What Does "California" Special Mean?
The 2021 Mustang GT/CS is far from the first Mustang to have been crafted as a nod to the performance car enthusiasts of California. In fact, such efforts date back to 1968, when the first Mustang California Special was introduced. These early examples of the California Special centered almost exclusively around the addition of several purely cosmetic upgrades.
Following this initial release, Ford shelved production of the GT/CS Mustang for the better part of four decades. Then, in 2007, limited production of the GT/CS Mustang resumed, albeit in a more modern format, as a way to pay homage to the original California Classic of the late 1960s. GT/CS Mustang production has continued largely uninterrupted ever since, taking only the periodic hiatus during generational-refresh.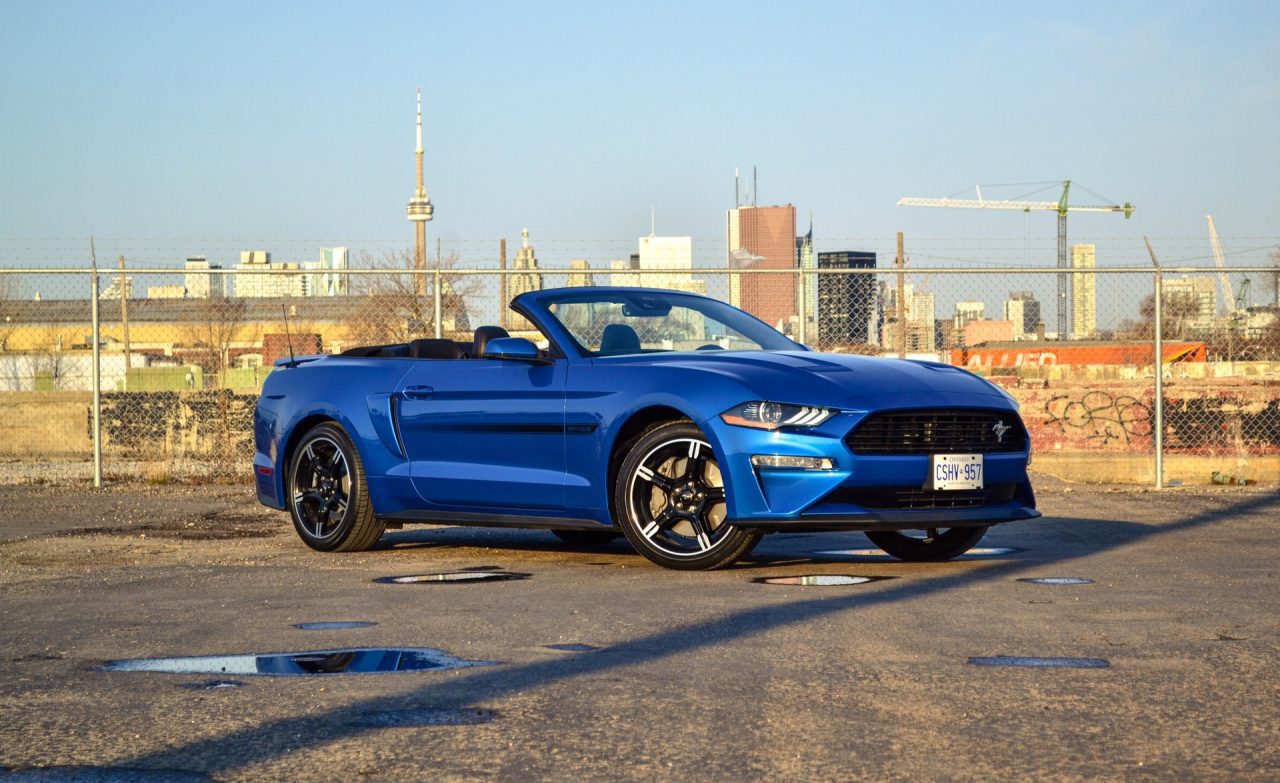 Overview of the 2021 GT/CS Special
Like prior versions of the Mustang GT/CS, the 2021 California Special was designed to dazzle, captivating the minds of both consumers and critics alike. The 2021 GT/CS featured a number of specialty cosmetic additions and upgrades. Some of the most noteworthy of these upgrades included a unique front grille, front/rear spoilers, two-tone 19¨ wheels, and custom side scoops.
Convertible Format Option
Also of note, unlike its predecessor, the 2021 GT/CS was offered in a convertible format, allowing motorists to take full advantage of fair-weather driving conditions. This serves as a direct deviation from tradition, as the original 1968 California Special was offered only as a coupe.
Cosmetic Details
The 2021 GT/CS also featured a more refined interior, than most base-model Mustangs of the same vintage. This specialty ´Stang came standard with Miko Suede interior inserts, complete with contrasting red stitchwork, and a specialty ¨Carbon Hex¨ aluminum instrument cluster. The GT/CS seal was also embossed into a number of interior components, including the vehicle´s headrests, floor mats, and instrument panel.
Performance Upgrades
However, one would be misled if they were to believe that the 2021 Mustang GT/CS was about nothing more than cosmetic appeal. Quite the contrary, this potent pony car packed quite the punch, sporting Ford´s signature 5.0L V8 beneath its hood. This powerplant carries a rather impressive rated output of 460 horsepower / 420 lb-ft of torque and can be paired with either a 10-speed automatic transmission or a 6-speed manual.
No matter one´s choice in transmission, the 2021 GT/CS is sure to provide all of the necessary thrills that consumers have come to expect from the Mustang. The 2021 Mustang GT/CS records a top speed of 155 MPH while proving capable of logging 0-60 MPH times of approximately 4-seconds, and a ¼ mile time of just 12.2-seconds.
Other mechanical talking points of value included the 2021 Mustang GT/CS´s use of selectable drive modes, which allow the car´s true potency to shine through, especially in Sport and Track modes. A selectable "Quiet Mode" could also be enabled to drastically reduce the exhaust noise if such a need should arise.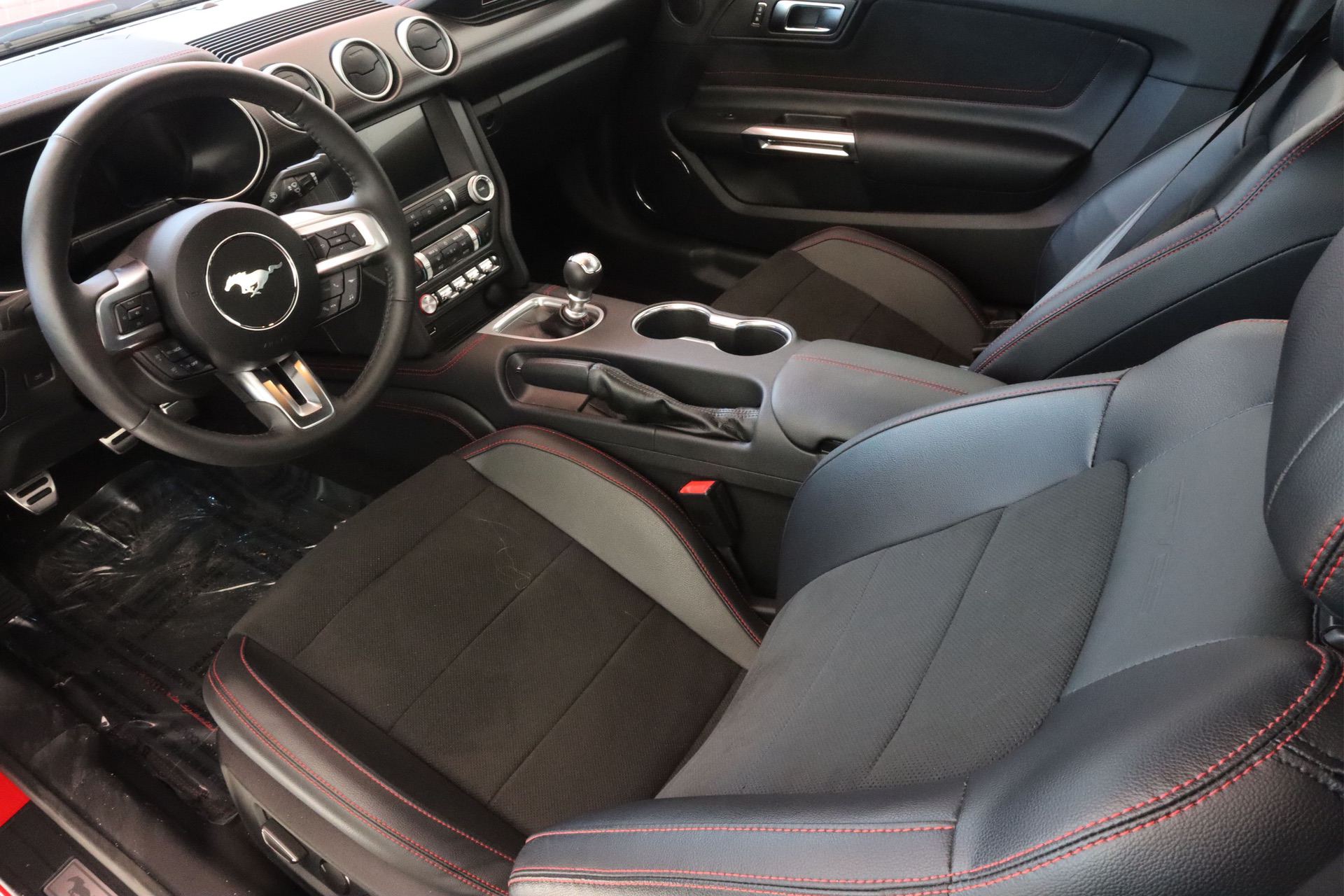 2021 Mustang GT California Special Key Specs
| | |
| --- | --- |
| Engine | 5.0L V8  engine |
| Horsepower | 460 horsepower |
| Torque | 420 lb-ft of torque |
| 0-60 MPH | 4.2 seconds |
| Quarter Mile Time | 12.2 seconds |
| Top Speed | 155 mph |
| Weight | 3,916-3,932 lbs |
| Base Price | $2,500 California Special Package + Base cost of Specific Model |
Available Exterior Colors
The 2021 Mustang GT/CS California Special is available in:
Rapid Red
Iconic Silver
Carbon Bronze
Guards Red
Light Blue Metallic
Atlas Gray
Twister Orange
Pine Green
Oxford White
Antimatter Blue
Available Interior Colors
The 2021 Mustang GT/CS California Special interior is available in:
Silver Granite
Ebony
Camel
Gray
Charcoal Black
Light Autumn Green
Bordeaux Red
Midnight Blue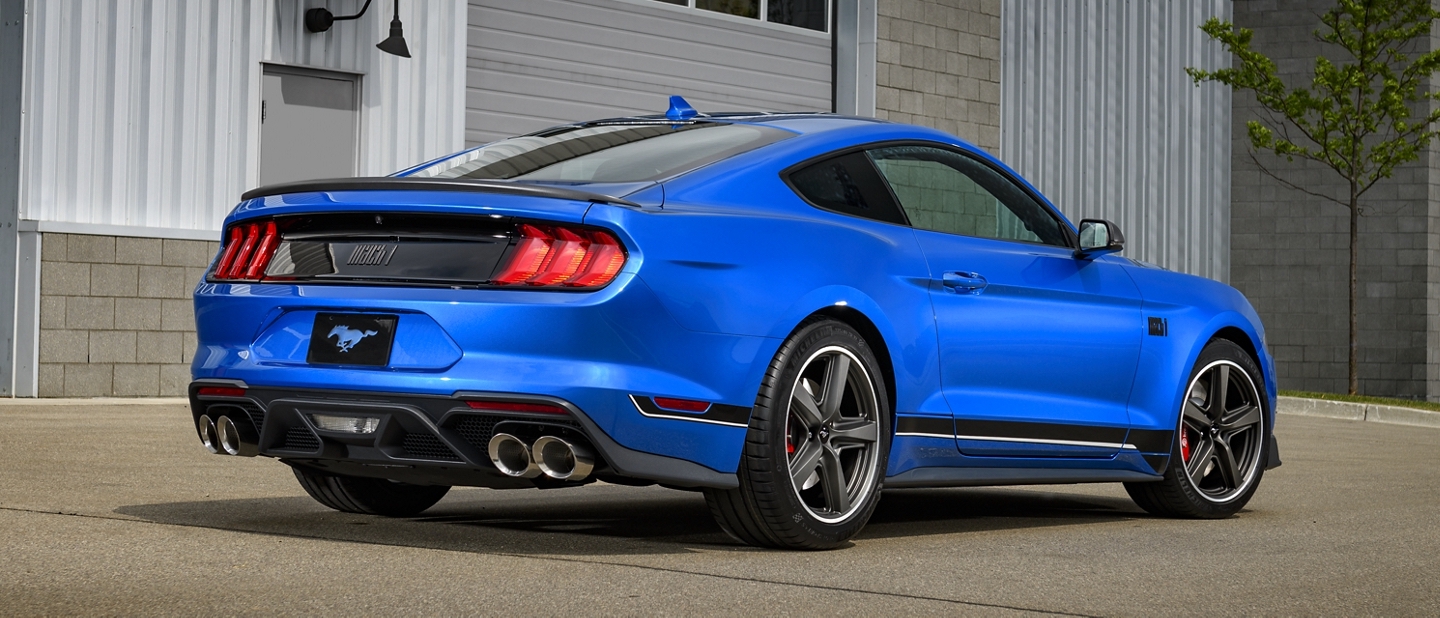 2021 Mustang GT/CS California Special Videos
We found some great videos about the 2021 Mustang GT/CS California Special: