Over the past several decades, Ford has relied heavily upon the use of various modular engines when equipping their latest production vehicles. By all accounts, this is an approach that has paid dividends for the automaker, as the overall cost of engine production has been slashed, and the process of acquiring parts has been streamlined. Along the way, Ford has produced a number of reliable engines, many of which have served as true workhorses.
However, the bulk of Ford's earlier modular platforms pale in comparison to the company's now-infamous "Coyote" V8. Initially debuting in 2010, the 5.0-liter Coyote V8 blurred the line between practicality and performance, proving just how potent a modular engine could be. Today, the Coyote V8 has found its way beneath the hood of several Ford vehicles, including the Mustang GT. In this format, the Coyote dishes out more than 400-horsepower, without sacrificing anything in the way of reliability or efficiency.
302 ci 5.0L V8 "Coyote" History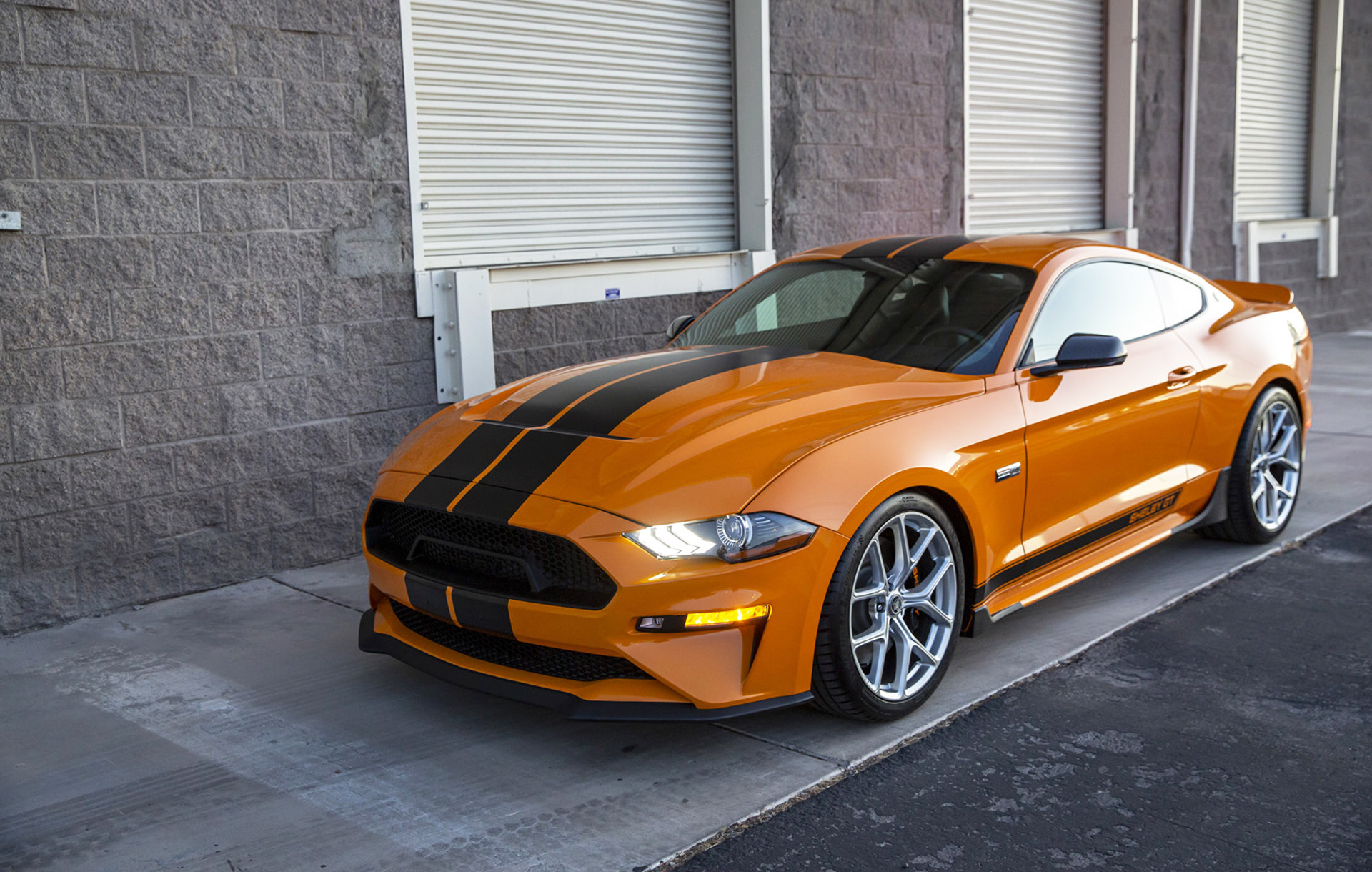 Credit: motorauthority.com
The lineage of the 5.0-liter "Coyote" V8 can be traced back more than 30-years, to Ford's initial release of the 4.6-liter small block in 1990. This engine served as the Genesis of Ford's modular engine program and served as the powerplant of choice for many Ford, Lincoln, and Mercury sedans. Select variants of the 4.6-liter V8 also became a mainstay of F-Series pickup production, while carrying the "Triton" name.
What separated the 4.6-liter V8 from its earlier predecessors, was the manner in which it was constructed. This engine featured a nearly 1:1 bore (3.552") to stroke (3.543") ratio, which proved optimal in the reduction of noise and vibration. Furthermore, the 4.6-liter V8's basic design could be easily replicated, to produce alternative engines of varying cylinder counts, without the need for expensive retooling within a given manufacturing facility.
By the late 1990s, the 4.6-liter V8 had found its way beneath the Mustang's hood, serving as the motivating force behind the SVT Cobra. The 4.6-liter V8 also saw duty beneath the Mustang Mach 1's hood from 2003 to 2004. However, growing stakes within the performance market soon pushed the 4.6 modular engine from favor. Ford quickly found itself struggling to keep pace with Chevrolet's latest LS-series offerings, and began searching for possible recourse.
During these efforts, continued utilization of the prior modular platform would be deemed necessary, as this would prove the most feasible route moving forward. Therefore, the decision was made to base further development upon the general architecture of the 4.6-liter V8 of old. In order to conform to Ford's modular production practices, this new engine would also be required to feature the same deck height and bore spacing as the earlier 4.6-liter V8.
However, measures were taken to increase the 4.6-liter V8's bore and stroke, thereby increasing engine displacement to 302 cubic inches. To handle this increase in displacement, the new modular V8's block was strengthened, through the use of specialty webbing. This engine was also the recipient of new 4-valve DOHC cylinder heads, complete with revised intake ports, which minimized inlet-flow restrictions.
Finally, after multiple years in development, Ford's new modular V8 made its official debut in 2011. Known simply by most as the "Coyote" V8, this new engine initially served as the motivating force behind both the Mustang GT and Ford F-150. Since its release, the 5.0-liter Coyote V8 has undergone a series of generational revisions, all of which have been primarily aimed at increasing the engine's performance, efficiency, and overall reliability.
302 ci 5.0L V8 "Coyote" Specifications and Technical Configurations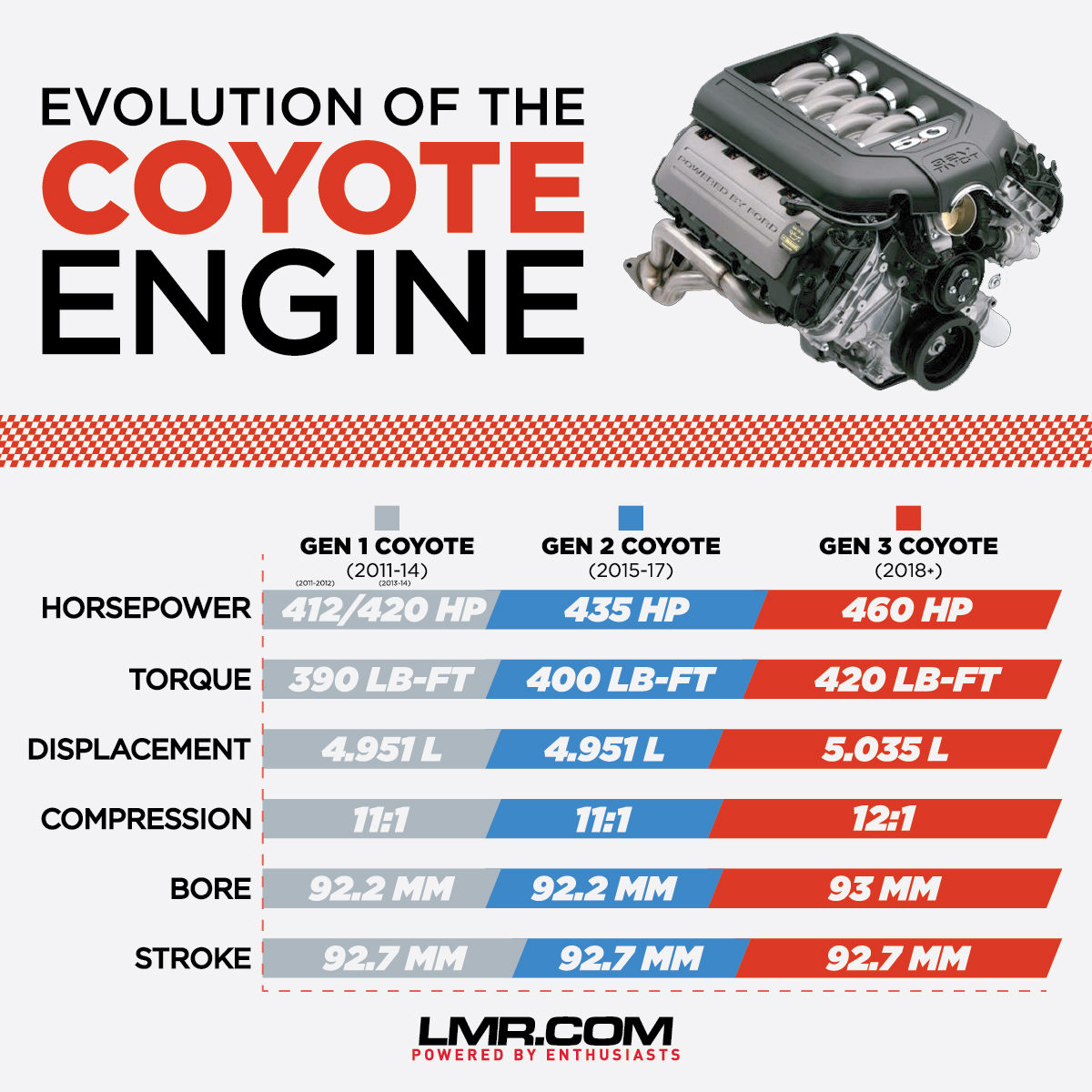 The 5.0-liter Coyote V8 features an aluminum engine block, complete with pressed cast-iron cylinder liners. Housed within this block, is a forged steel crankshaft, supported by four-bolt main bearing caps. Affixed to this crankshaft, is a set of forged powdered metal connecting rods, measuring 5.933" in length.
Of special interest is the unique relation between the Coyote's bore and stroke measurements, which are nearly identical. This high-output V8 features bore measurements of 3.63", and a stroke of 3.65", equating to a total engine displacement of 302 cubic inches, with an 11.0:1 compression ratio.
Mounted atop the Coyote's engine block, is a pair of purpose-built aluminum cylinder heads. These heads are of a DOHC (Dual Overhead Cam) configuration and come equipped with a total of 4-valves per cylinder. The 5.0-liter V8 also features Ford's Twin Independent Variable Cam Timing (Ti-VCT), which manipulates engine timing in response to various inputs, thereby increasing combustion efficiency.
The 5.0 Coyote V8 breathes through a specialty low-profile intake manifold, complete with variable runner controls. This manifold comes fitted with an ultra-responsive drive-by-wire throttle body, which serves as a gatekeeper to all incoming intake air.
Upon its 2010 release, the Coyote V8 came standard with electronically-controlled multi-port fuel injection, though this fuel system would be updated during subsequent periods of revision. Meanwhile, Ford opted to maintain tradition, by outfitting the Coyote with a standard coil-on-plug ignition system.
As mentioned, Ford's 5.0-liter Coyote V8 has been the recipient of several updates over the past decade, most of which have been aimed at bolstering the engine's output and increasing overall combustion efficiency. The first of these updates came in 2015, at which time the Coyote's cylinder heads were redesigned to accommodate revised intake variable valve timing phasers and larger valves. Minor changes were also made to the Coyote's block, allowing for improved oil flow.
The Coyote was again revised in 2017, this time to a much greater extent. Ford's famed V8 received an increase in bore diameter, from 3.63" to 3.66", thereby boosting the engine's total displacement to 307 cubic inches. The Coyote's compression ratio was also increased to 12.0:1, during the same series of updates.
Additionally, Ford opted to equip the third-generation Coyote with an all-new direct injection fuel system. However, this did not serve as a replacement to the engine's earlier port-injection system, but rather, complimented it instead. In fact, both systems operate in tandem with one another, providing highly efficient fuel delivery under any load.
Following its most recent updates, the 5.0-liter Coyote V8 now features a rated output of 460 horsepower and 420 lb.-ft. of torque. These figures are substantial enough to power the Mustang GT to speeds of nearly 160 MPH while posting a 0-60 MPH time of only 4.2-seconds.
5.0L V8 "Coyote" Specs Index
Horsepower: 460 hp @ 7,000 rpm (Gen-3)
Torque: 420 lb.-ft @ 4,600 rpm (Gen-3)
Compression Ratio: 11.0:1 (Gen-1 & 2) – 12.0:1 (Gen 3)
Displacement: 302CI (5.0L) – 307CI (5.03L)
Cylinder Bore: 3.63″ (92.2mm) – 3.66" (92.96mm)
Stroke: 3.65″ (92.7mm)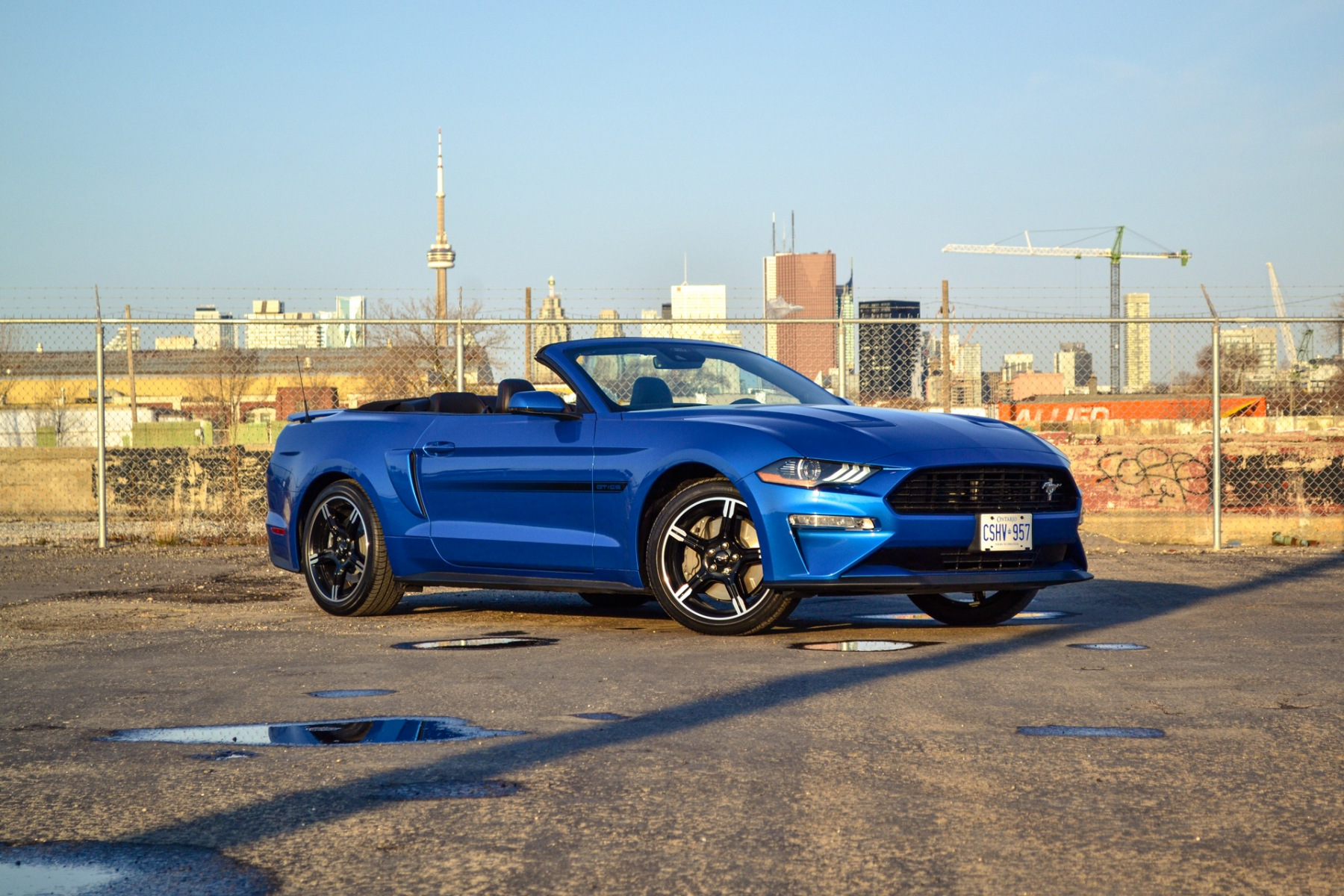 302 ci 5.0L V8 "Coyote" Additional Uses
Outside of its use in the Mustang GT, Ford's Coyote V8 has also served as the powerplant of choice for a number of additional vehicles. This most notably includes the Ford F-150, which features a detuned variant of the Coyote V8. In this format, Ford's new modular engine operates on a 10.5:1 compression ratio and produces up to 400 horsepower.
The following are additional applications in which the 5.0-liter Coyote V8 has been used.
Ford Falcon GT (2011-2014)
Ford Falcon XR8 (2014-2016)
FPV Ford Falcon GT-F (2014)
TVR Griffith (2020)
A New Generation Of Ford Muscle
Upon its 2010 debut, the 5.0-liter Coyote V8 bridged the divide between Ford's modular production program and the performance glory for which the famed manufacturer strived. The Coyote also burst onto the scene just in time to provide the Mustang with some much-needed muscle, at a time in which Chevrolet and Dodge breathed heavily down Ford's neck.
Today, just over a decade after its initial introduction, the 5.0-liter Coyote has already reached near iconic status and has taken drag strips across the country by storm. The modular Coyote has also become quite popular with tuners, looking to push the performance boundary. To say the least, much of the Mustang's recent success can be directly attributed to the Coyote's unceasing delivery of pavement-pounding performance.