During the second decade of the new millennium, Shelby American appeared to have hit a stride like never before seen. The company seemingly perfected the art of producing pavement-pounding performance cars, out of otherwise stock GT-series Mustangs. With each passing year, those vehicles produced by Shelby American only continued to grow exponentially in regards to overall rated output.
During this period of development, few custom Mustangs could rival the performance muster of the Shelby GT500 Super Snake. This post-production package, offered by Shelby American, transformed the already potent Mustang GT500, into a track-ready racer for the ages, complete with enough horsepower to erase the doubts of any remaining skeptics. One of the most notable Mustangs of this lineage, was the 2015 Shelby GT500 Super Snake, a performance vehicle just as adept at powering through turns, as it was hammering straightaways.
A New Breed Of Performance
The 2015 Shelby GT500 Super Snake was noteworthy for a host of reasons, the first, and perhaps most obvious, of which surrounded its robust powerplant. Beneath the Super Snake's hood, resided a 5.0 liter V8 Coyote engine, complete with a Ford Performance supercharger.
Consumers could purchase the 2015 Super Snake in one of two individual output ratings. Base Super Snake models produced 670 horsepower, while in its most robust form, the Super Snake churned out 750+ horsepower. The latter of these two offerings utilized a larger Kenne Bell supercharger, as well as a high-performance cooling system, to promote such gains.
Additional Shelby specialty upgrades found on the 2015 Super Snake included a single-piece driveshaft and custom Borla exhaust system. Additionally, the Super Snake featured larger, high-performance Wilwood brakes, complete with drilled and slotted rotors.
Also of note, was the fact that the 2015 Shelby Super Snake could be ordered with a six-speed automatic transmission. This was a break from tradition, as all Super Snake models had previously been equipped with manual transmissions, in all but their base forms. However, a traditional six-speed manual transmission remained standard.
Many consumers also spoke highly of the Super Snake's profound handling capabilities. This high-output Shelby could now power through the tightest of curves, with a level of agility seldom showcased by a Mustang of any vintage. This largely came as the byproduct of Shelby American's use of a new performance suspension system, when developing the 2015 Super Snake.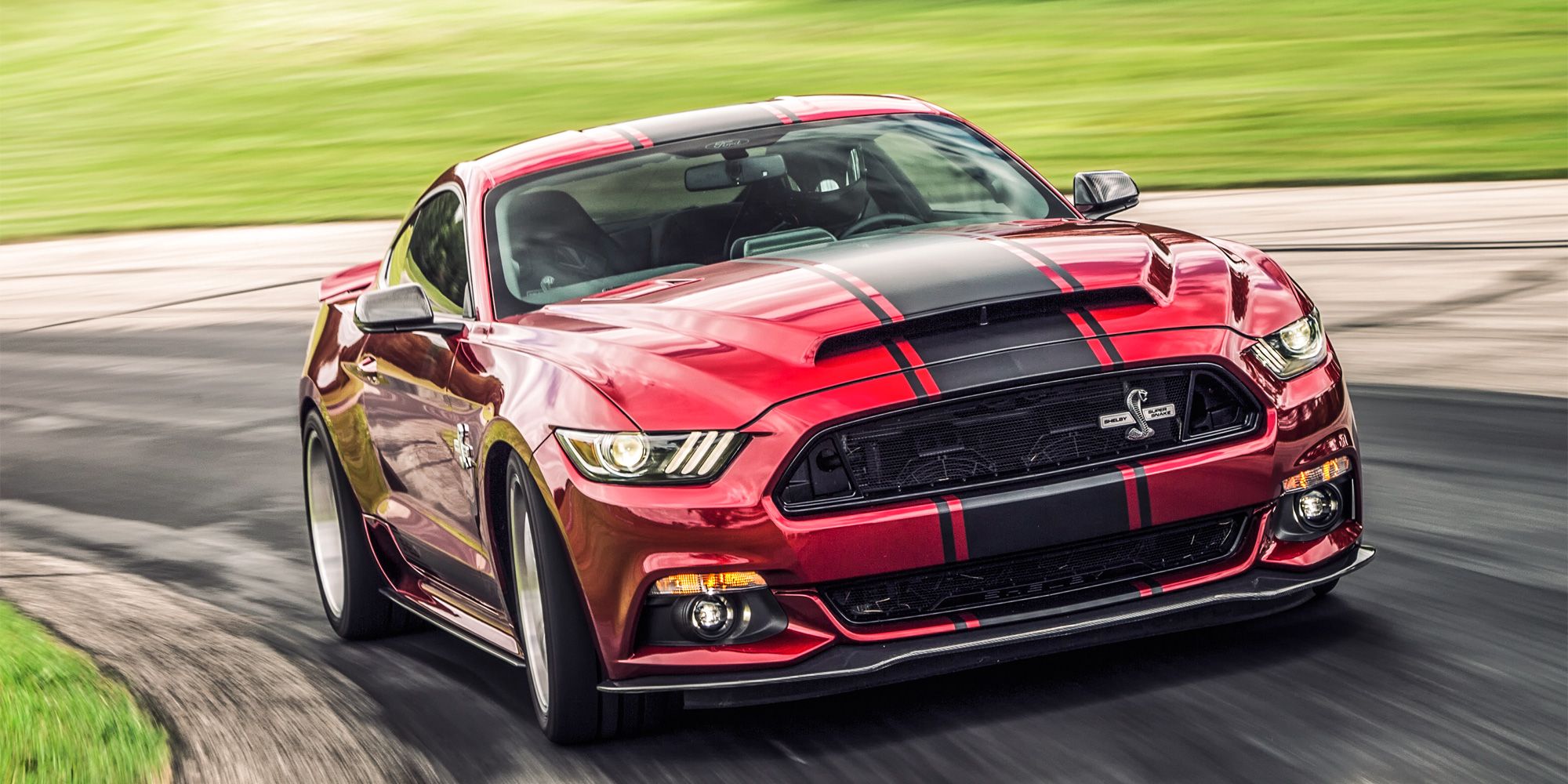 An Elegant Beast
The 2015 Shelby Super Snake also carried a quiet refined look, both externally, and within the car's driver compartment. Outside, the Super Snake featured new, aggressively styled carbon-fiber splitters, redesigned rocker panels, and a custom dual-intake ram-air hood. Also standard were 20-inch forged-aluminum wheels, fitted with Michelin Pilot Sport Tires.
The Super Snake was also easily recognized by its signature over-the-top racing stripe, which spanned the vehicle's length. Similarly, the 2015 Super Snake retained its traditional rocker panel striping, which has long since been synonymous with Shelby production.
Inside, the Super Snake featured Katzkin interior, complete with custom embroidery work. Shelby's insignia could also be found throughout the Super Snake's interior, most notably along the car's headrests and floor mats. Additional interior upgrades included the introduction of a three-piece auxiliary gauge set, located within the vehicle's A-pillar trim, as well as a touch-screen informant system.
A New Generation Of Super Snake
The 2015 Shelby Super Snake served as the first such model within this lineage to be based on the Mustang's then-new, S550 chassis format. For what the 2015 Super Snake lost in output when compared to the prior year's model (750 HP Vs. 850 HP), it more than made up for it in terms of increased agility and handling capabilities. In fact, most regard this famed Shelby creation as one of the most well-balanced Mustangs to have ever spent time on the pavement.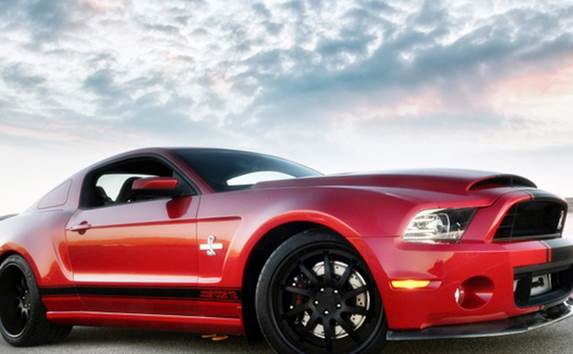 2015 Shelby Super Snake Specifications
| | |
| --- | --- |
| Engine | 5.8L Supercharged V8 |
| Horsepower | 650+/750+ horsepower |
| Torque | 400 lb-ft torque |
| 0-60 MPH | 3.9 sec |
| Quarter Mile Time | 12.3 sec |
| Weight | 3,370 lbs |
| Base Price  | $49,999/$54,999 plus base Mustang |
| Production Numbers | 300 |
Available Exterior Colors
The 2015 Shelby Super Snake was available in Competition Orange, Triple Yellow,  Deep Impact Blue, Guard Magnetic, Kona Blue, Wimbledon White, Race Red, Ruby Red, Black, Ingot Silver, Oxford White.
Available Interior Colors
The 2015 Shelby Super Snake interior was available in ceramic and ebony.
2015 Shelby Super Snake Mustang Video
We found a great video of the 2015 Shelby Super Snake.