2014 Shelby 1000 S/C
Last year at the New York Auto Show, Shelby American unveiled the 1000 S/C and it is back for 2014. It is essentially a GT500 with a double shot of car `roids.
Unlike the initial version, the new S/C delivers a total of 1,200 horsepower – a 250-horsepower increase over the previous 950 horsepower. This output is even more impressive when compared to the standard 662 horsepower level delivered by the 2014 Ford Shelby GT500 – the model it is based on.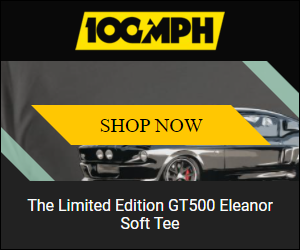 Along with the output increase, the new 1000 S/C also received an adjustable suspension, a performance cooling package, big brakes and, of course, a new set of wheels to roll on.
As usual, exclusivity comes with a huge price. The price for the upgrade goes up to an amazing $154,995, not including the base GT500 – which is priced at $54,650. There will be only 100 units built so you better hurry up!
Owners of 2014 Shelby 1000 will experience acceleration like nothing else on the road. It starts with the fully prepared engine benefitting from forged pistons, ported DOHC cylinder heads, titanium valve springs and a BIG 3.6L Kenne Bell supercharger that's fed with a free-breathing 4.5-inch air inlet with a massive throttle body capable of flowing 1,850 cfm. The boosted and intercooled Ford engine is supported with a upgraded fuel system and 72 lb-hr injectors, while the exhaust exits through Shelby/Borla 3-inch pipes. Amazingly, this combination produces over 1,200 horsepower!
Getting the power to the ground is a lightweight aluminum flywheel mounted to a smooth action twin-disc clutch. The 2014 Shelby 1000 also utilizes significant chassis strengthening, including driveshaft tunnel braces and billet-aluminum supports. Shelby American used what it learned on the 2012 model and enhanced the suspension with refined dampening and suspension links.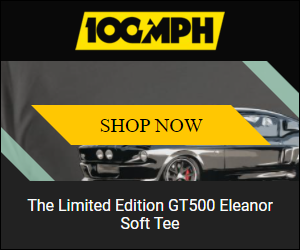 Shelby American kept the look fairly basic with 'Shelby 1000' decals along with functional carbon-fiber hood, front lip spoiler, rear bumper and side skirts. Shelby also offered the popular and good-looking Widebody option.
Standard Equipment
Shelby/Ford Racing 4.0L Supercharger with inlet pipe and MAF
Shelby Recip. Assembly, rods, pistons, rings, oil pump, bearings
Shelby Blower Grind Camshafts
Shelby Spec. Valve Springs
Shelby Spec. Titanium Retainers
Shelby Stage 3 ported heads
Balance assembly
Shelby spec. Main Studs
Shelby spec. Head Studs
Shelby spec. high capacity 8qt. Oil pan
Shelby Super Twin Clutch and flywheel kit
Driveshaft safety loop
Shelby billet transmission support
Shelby Performance injectors
Shelby Performance 1000 HP fuel system
Shelby Custom Aluminum Driveshaft
Shelby/Wilwood brake upgrade (6 piston front, 4 piston rear)
Shelby Rear suspension upgrade
Shelby/RR Belt tensioner
Shelby overdrive pulley
Borla headers* and 3″ catback exhaust
Shelby Performance Cooling Package
Shelby K-Member with control arms
Shelby Billet Aluminum Watts link
Shelby water pump w/fittings
Shelby Carbon Fiber Overlay kit
Shelby MGW short throw shifter
Shelby Billet Forged 3 pc. Wheels in Natural Aluminum or Matte Black Finish 20×9 (front) 20×11 (rear)
High Performance Tires
Shelby custom rear end w/cooler
Shelby A pillar gauge pod
Shelby oil air separators
Shelby Caster Camber Plates
Shelby Custom fiberglass hood
Shelby 200A alternator
Custom rear deck filler panel w/graphic
Shelby 1000 reflective side graphics
Shelby Custom Interior upgrade
Shelby Museum Delivery included
Shelby 1000 Custom Car cover
Optional Equipment
Shelby/Kenne Bell Supercharger with inlet pipe and MAF