In order to honor Super Stock drag racing legends Hubert "Georgia Shaker" Platt and Randy "Mr. Big Stuff" Payne, Pure Power Motorsports created the Shadrach, a twin-turbo Mustang boasting 900 horsepower and top-of-the-line hardware to maximize its power.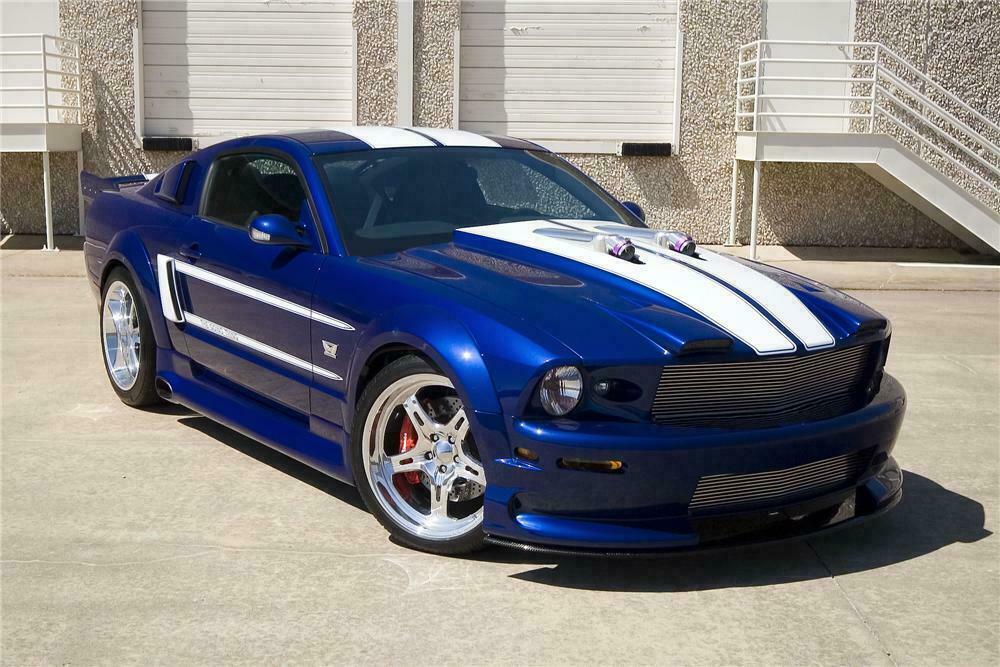 To achieve this, the team began with a 2006 Mustang GT, stripping it down to its shell. The engine, designed by Al Moody Racing Engine, uses the original block and CNC-ported 3-valve heads, with additional forged parts added. The vintage-looking Kinsler velocity stack injection unit, with two injectors per cylinder, is situated on top. The intake charge is pressurized by a pair of scrolls from Precision Turbo and cooled by a water-to-air intercooler. The T56 six-speed manual transmission is responsible for delivering all of the power to the rear wheels.
The vehicle's suspension is just as impressive, with Ohlins dampers connecting to a variety of AJE and Metco parts. Brembo brakes and a Strange 9″ Ford rear axle help slow things down and put the power to the wheels. The exterior receives a Shadrach body kit, side-exhaust systems, a Pro Stock-style wing, 20″ wheels, and vintage "The Going Thing" graphics. Inside, the vehicle features a 6-point roll bar, leather-wrapped Recaro seats, and plenty of carbon fiber.
Photo Source: Barrett-Jackson