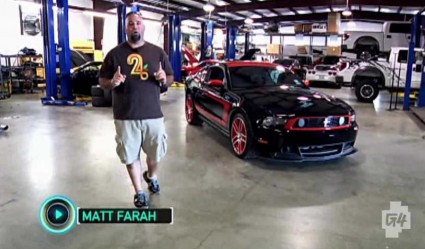 Matt Farah from TheSmokingTire gets an opportunity to drive the Mustang Boss 302 Laguna Seca edition with the Hennessy HPE700 upgrade package and give us his thoughts.  Matt not only drives the HPE700 Boss but he thrashes the car to get a real feel for what Hennessy has to offer in its upgraded package.
The HPE700 Boss 302 features 700 horsepower courtesy of a TVS2300 supercharger system, pulley upgrade, intercooler, upgraded fuel system and air-intake.  Other Hennessy upgrades include a strut tower brace, exterior badging, serialized dash plaque, carbon fiber door sills, and Hennessy floor mats.
Check out the video review below. (May have to reload the page for it to show) or click here.