Thanks to carwow, we finally got the rowdy drag race between America's greatest muscle car names: a Ford Mustang, Chevy Camaro, and a Dodge Challenger!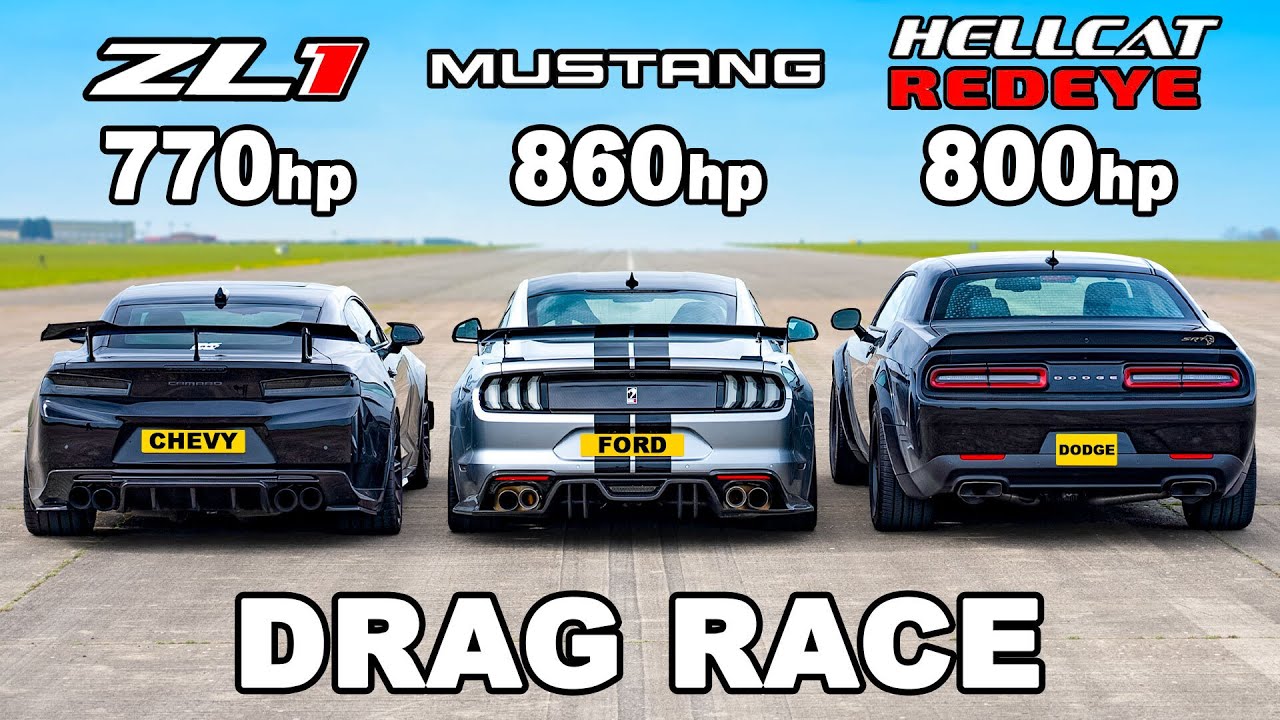 But before we get to the race, let's see how these mighty muscle cars compare on paper first.
We begin with the Camaro ZL1, featuring a robust 6.2-liter supercharged V8 engine. While this engine typically produces 650 horsepower, this particular model has been finely tuned, resulting in an astounding power output of 770 horsepower and a torque of 1,000 Newton-meters. The power is efficiently transmitted to the rear wheels through a 10-speed automatic gearbox. With a weight of 1,748 kilograms, it offers a thrilling driving experience.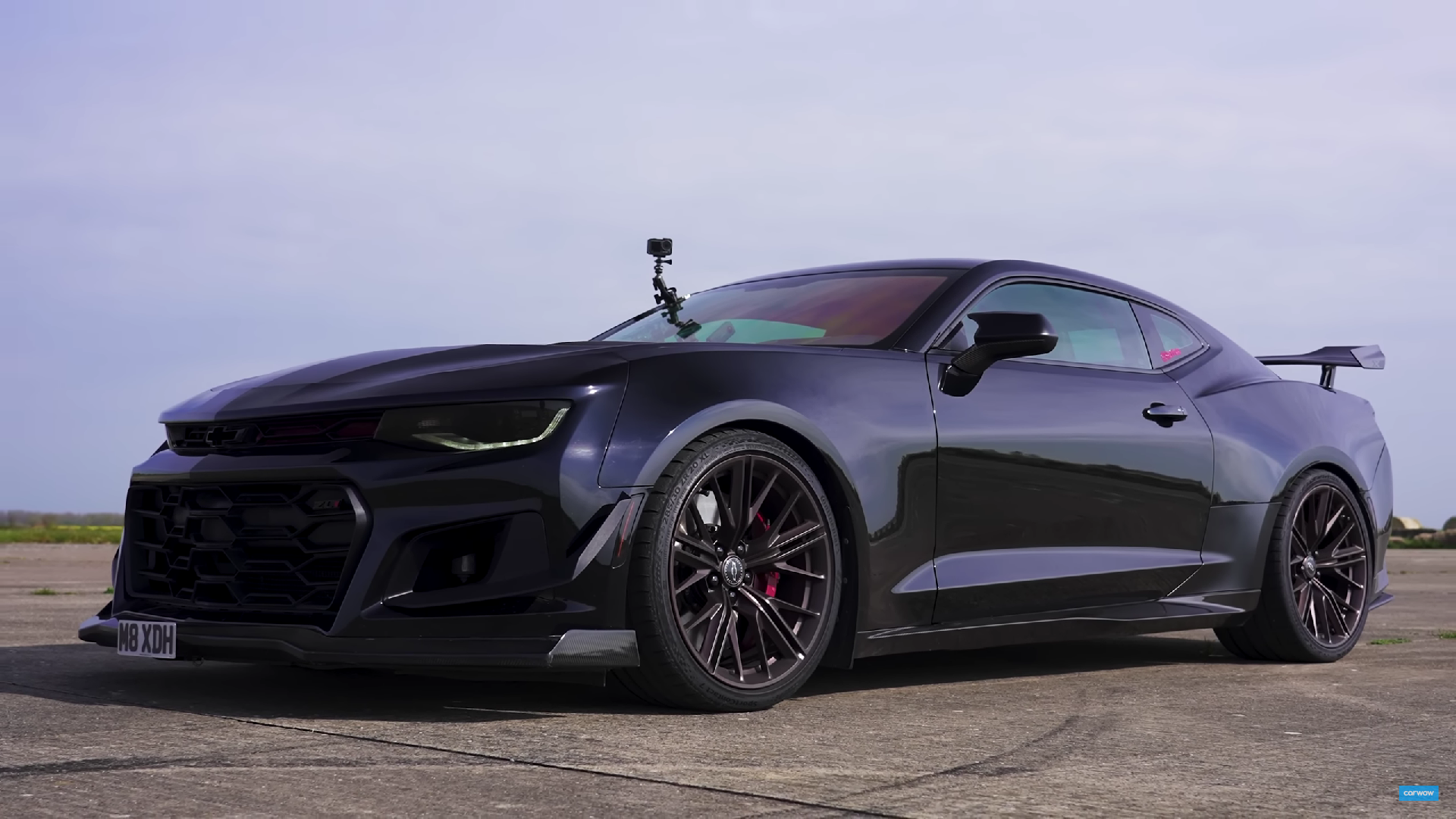 Moving on to the Dodge, it also boasts a formidable 6.2-liter supercharged V8 engine, which remains in its stock configuration. This engine generates an impressive 808 horsepower and 959 Newton-meters of torque. Power is sent to the rear wheels through an 8-speed automatic gearbox. Among the three vehicles, the Dodge is the heaviest, tipping the scales at 1,720 kilograms.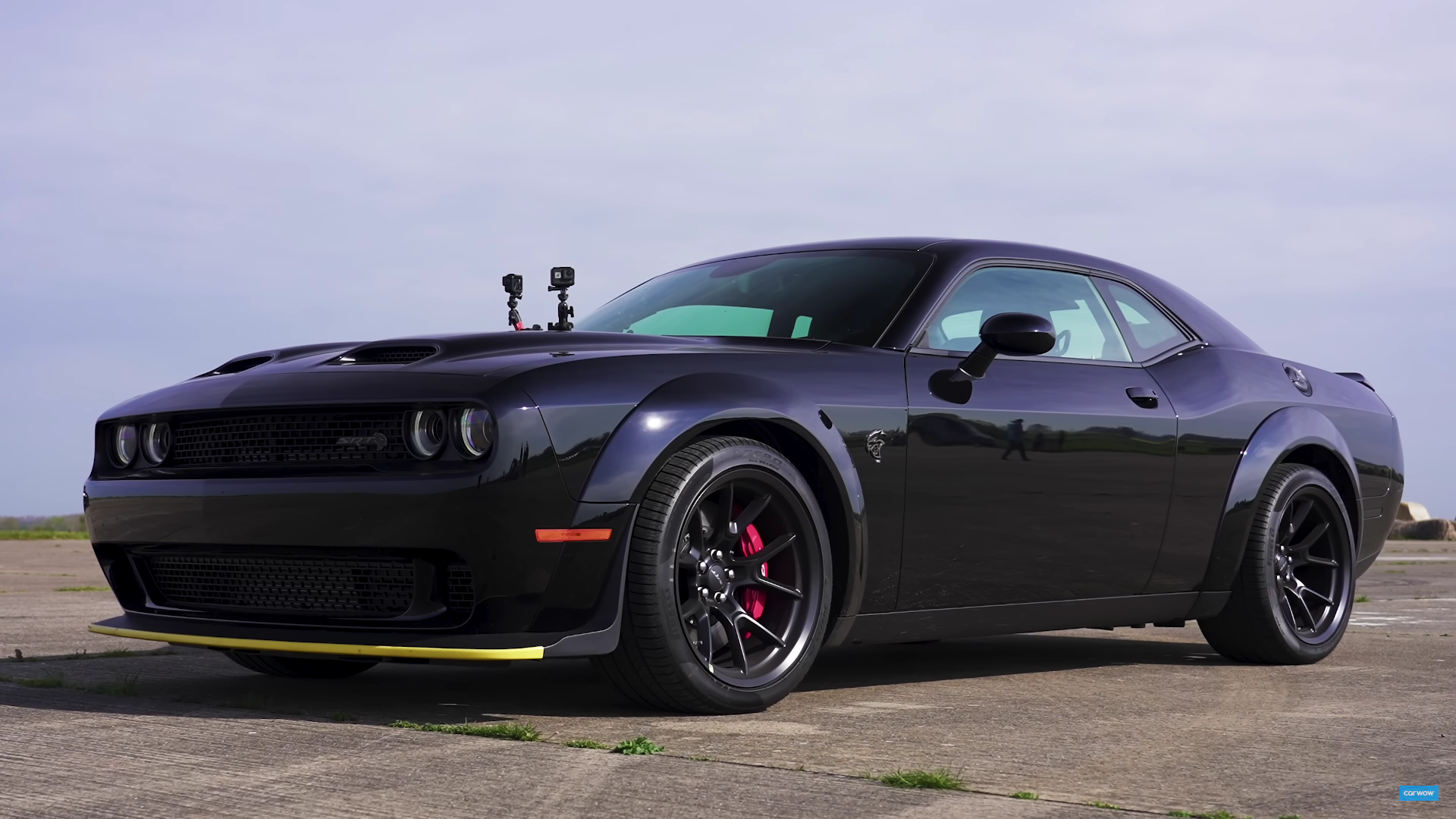 Lastly, we have the Ford Mustang, which has undergone its own tuning enhancements. Beneath its hood lies a 5-liter supercharged V8 engine, delivering a remarkable power output of 859 horsepower and 902 Newton-meters of torque. Similar to its counterparts, the Mustang possesses rear-wheel drive. However, it is equipped with a 6-speed manual gearbox, providing a more engaging driving experience. Notably, the Mustang is the lightest vehicle among the trio, weighing in at 1,720 kilograms.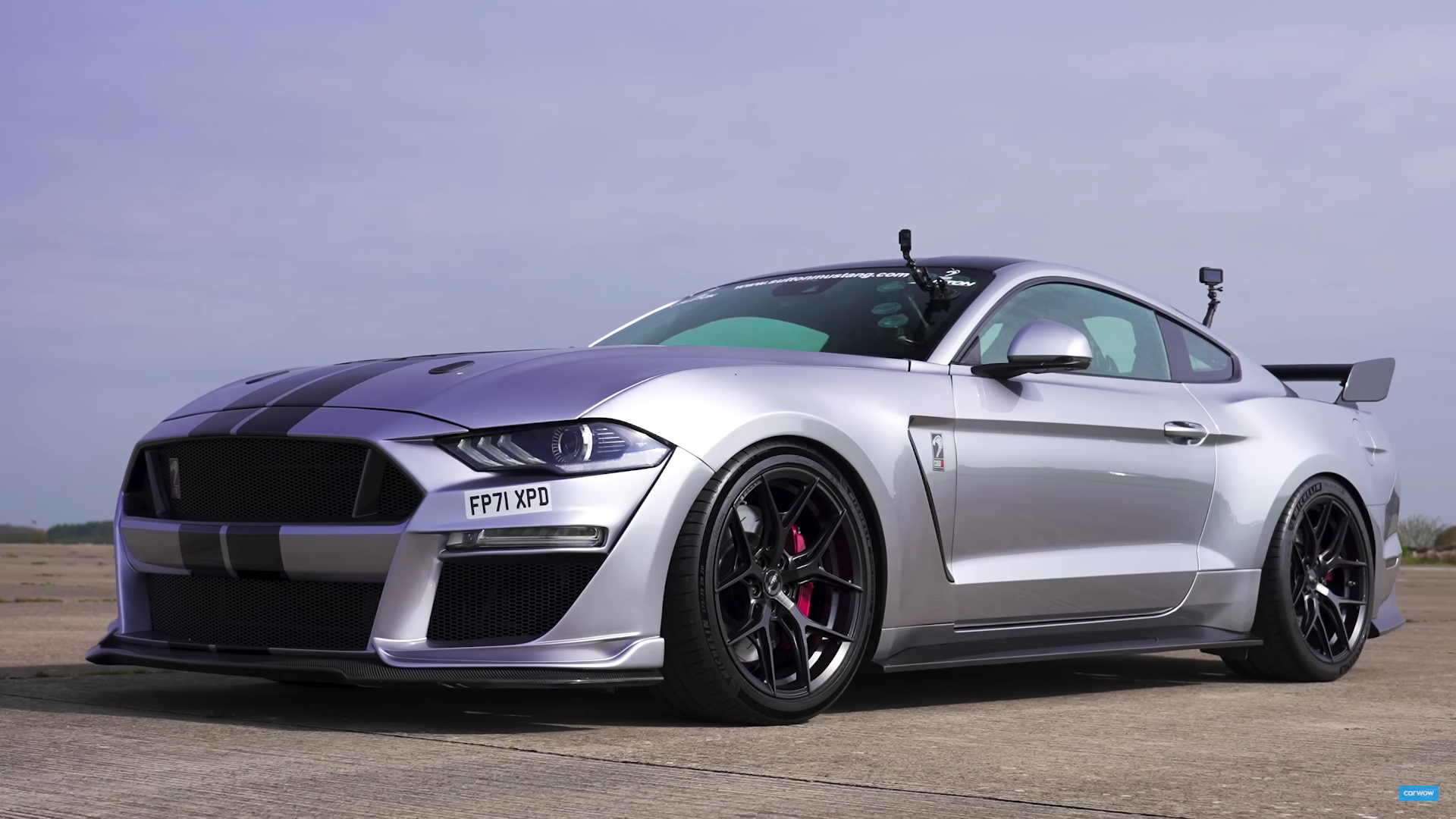 So which do you think will cross the finish line first? Is it the Mustang, the Dodge, or the Chevy? Watch the video to find out!