In 1967, a young Steve Saleen received a hand-me-down Porsche 356 as a graduation present. As car crazy kids do, he wanted to tootz it up a bit and make it more his own. The sporty little Porsche was OK for a while, but it wasn't long before he wanted something racier; two years later, he sold the 356, stepping up to a '65 Shelby GT350. Steve also began putting his own spin (and racier parts and numerous paint jobs) on the already zoomy Mustang, including Weber carbs and a roll cage.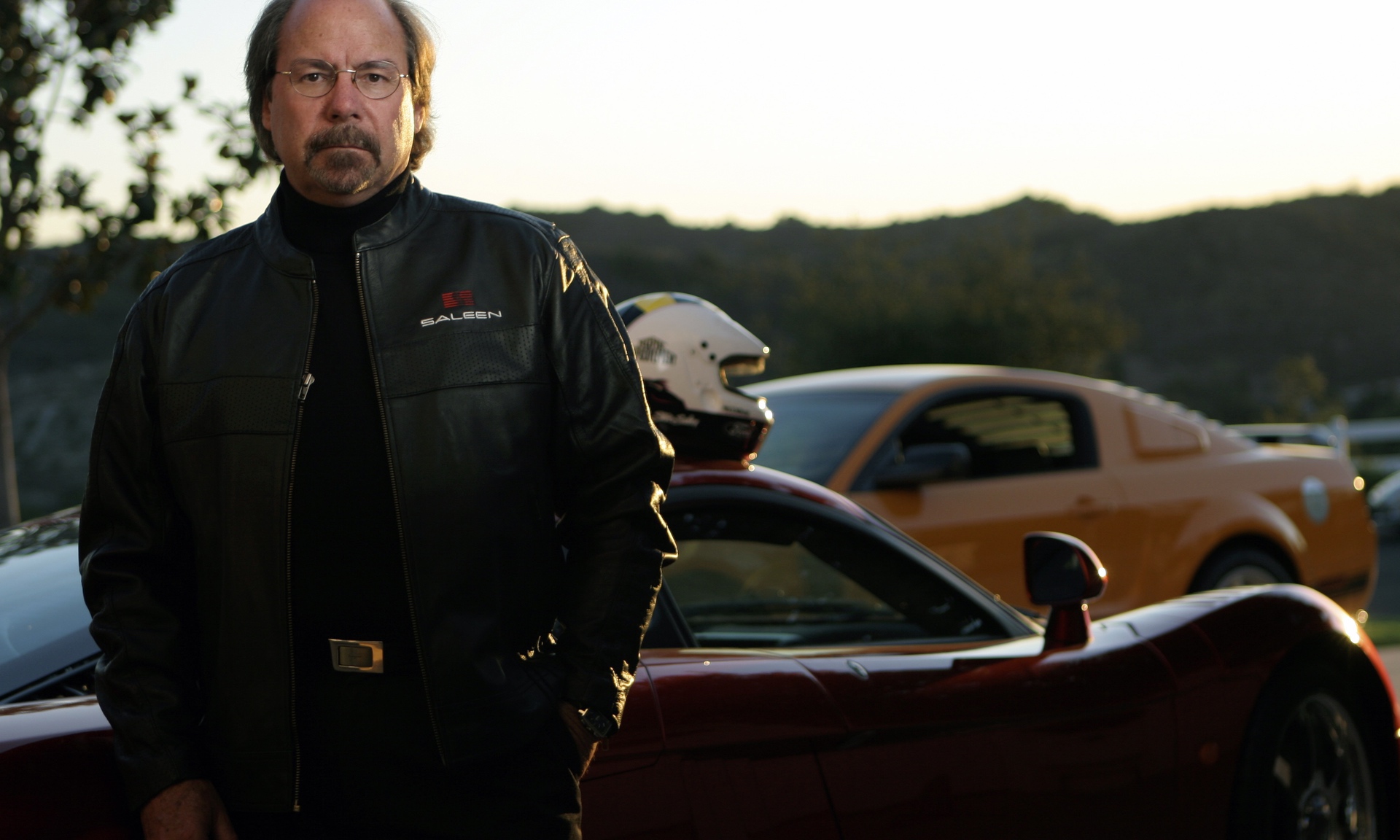 On a high-speed strafing run through Whittier in California's Turnbull Canyon, he had to take evasive action to avoid a head-on collision in one particularly high speed corner, with Saleen and his Shelby taking flight off the road, landing about 200 feet down into the canyon. Amazingly, Steve was wearing a helmet (what kid does that?), and the lid plus the roll cage kept him intact. The same could not be said of his hapless Mustang.
Steve Saleen in the 70s: The Start of Something Great
He eventually located an engineless '66 GT350, and rebuilt it back to a racy runner after cannibalizing all the good speed parts from his wrecked '65. In August of 1973—several blown engines later—Saleen entered an SCCA-sanctioned race at the late great Riverside International Raceway.
The good news is that he finished unscathed and won the race. The bad news is that he was now hooked on a career in racing; continuing to run and win with his reborn GT350 throughout the rest of that year, and the next, and 1975. Like so many production car class racers, Steve's eyes soon landed on the next step up the stardom ladder—an open wheel formula car.
In 1975, he stepped up to a Super Vee car. Steve's skills proved themselves in both the production and the open wheel racing ranks, so much so that he soon became an instructor; one of his students was a handsome young off-roader from Bakersfield, California, named Rick Mears, perhaps you've heard of him—yes, the same RocketMan Mears who's won four Indy 500s.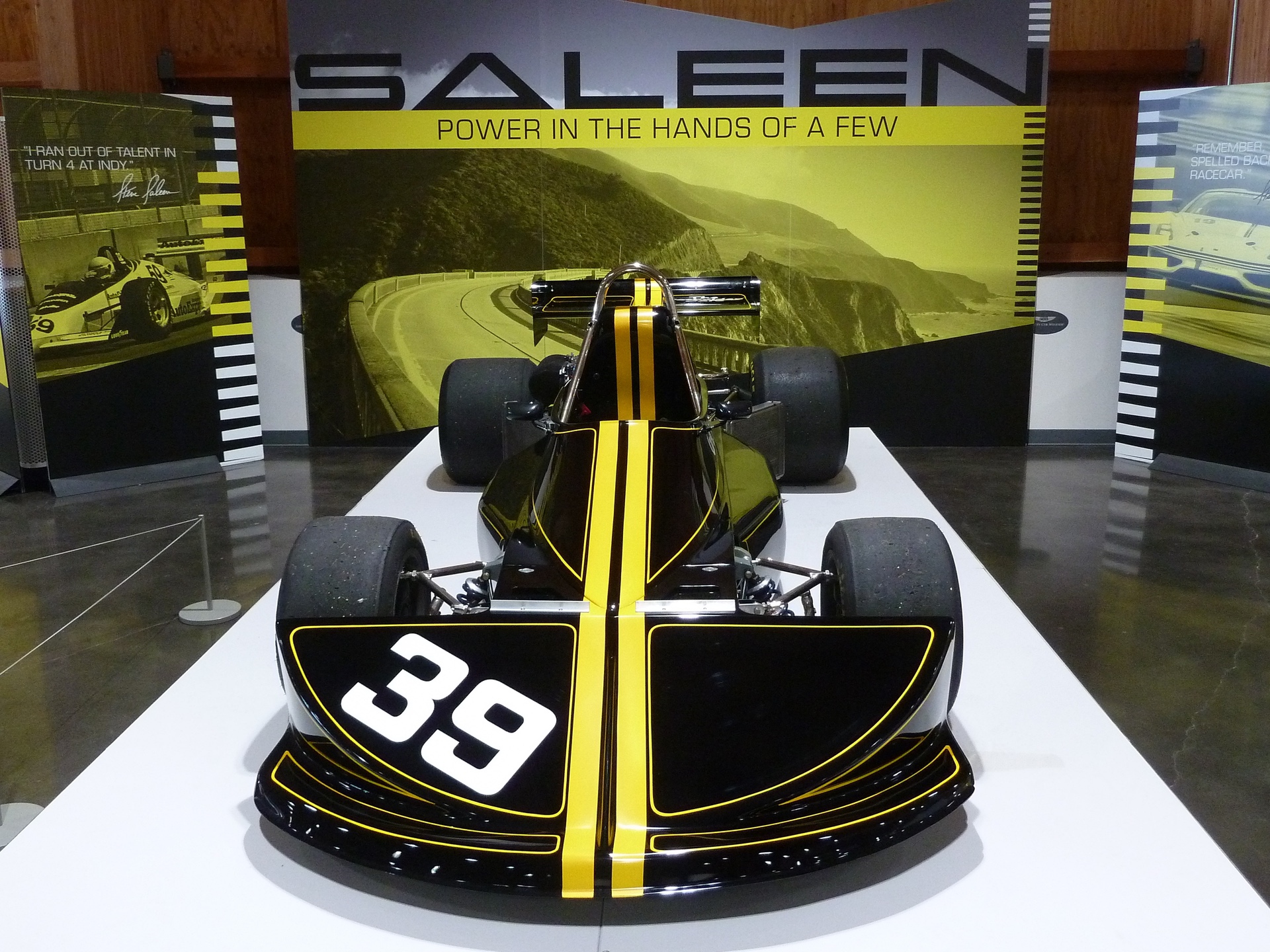 Just two years later (likely with his eyes set on Indy car racing) Saleen stepped up to pro level Formula Atlantic (FA) in a March 76B, rubbing elbows, tires, and perhaps bodywork with a soon to become prestigious group of racers, including Bobby Rahal, Keke Rosberg, Danny Sullivan, and the late Gilles Villeneuve—impressive company, since all of them raced in Formula 1, and two of them won the Indy 500.
While running the Atlantic series, Steve earned the nickname "Gas" (if you say Gas-Saleen as one word, it cleverly rhymes with Gasoline). He continued for a couple of years in FA, through 1979.
The 1980s & The Start of Saleen Mustangs
Just three years later, Steve decided to return to closed wheel sports car racing, but this time at the SCCA Pro level instead of in his GT350. He cut a factory deal with Pontiac to run TransAms in the Trans-Am series for 1982.
This of course meant he spent a lot of time in Detroit, testing and honing commercial and sponsorship arrangements. Naturally he met quite a few Big Three automaker execs, engineers, and program managers.
It was through these connections (and while racing in the TransAm) that he learned Ford was forming its performance and racing divisions into a singular entity called Special Vehicle Operations (SVO). Along with that intel came news of a limited production, high performance Mustang model to be called the Mustang SVO, coming to market for model year 1984.
The SVO's primary mission was not only increased acceleration, but instead focusing on overall performance improvement through the use of new technologies, weight savings, and upgraded tires, suspension, and brakes. The SVO was centered on a turbocharged 2.3-liter I-4, putting out near V-8 level horsepower.
While admirable, Saleen felt that the Mustang was a properly V-8 engined muscle/sports car, and really should run an enhanced V-8, to go along with requisite handling, braking, and rolling stock upgrades. With that in mind, while sitting at his kitchen table one night, he decided to form his own company centered on that mission, which became Saleen Autosport—and immediately began laying the groundwork for his own Saleen brand of Mustang for 1984.
But first, he needed a 1984 Mustang GT V-8 on which to develop that first Saleen Mustang. He found one as close as his sister's garage. Who knows how much—or little—arm twisting it took to get his sister's Mustang donated to the good of the project, but it was and thus became the first Saleen Mustang produced.
The package he developed was straightforward in principle, yet highly tuned and tested; it involved mild but more aggressive-looking body mods, larger and racier rolling stock, a new suspension system of chassis stiffening, revised tuneables (such as shock absorbers), and anti-roll bars—nicknamed Saleen Racecraft suspension.
The Mustang GT's 5.0-liter V-8 got a horsepower injection for 1984, so the powertrain was left largely alone in order to simplify emissions and factory warranty issues, retaining its Ford factory 175 horsepower rating. It was called, simply enough, the Saleen Mustang.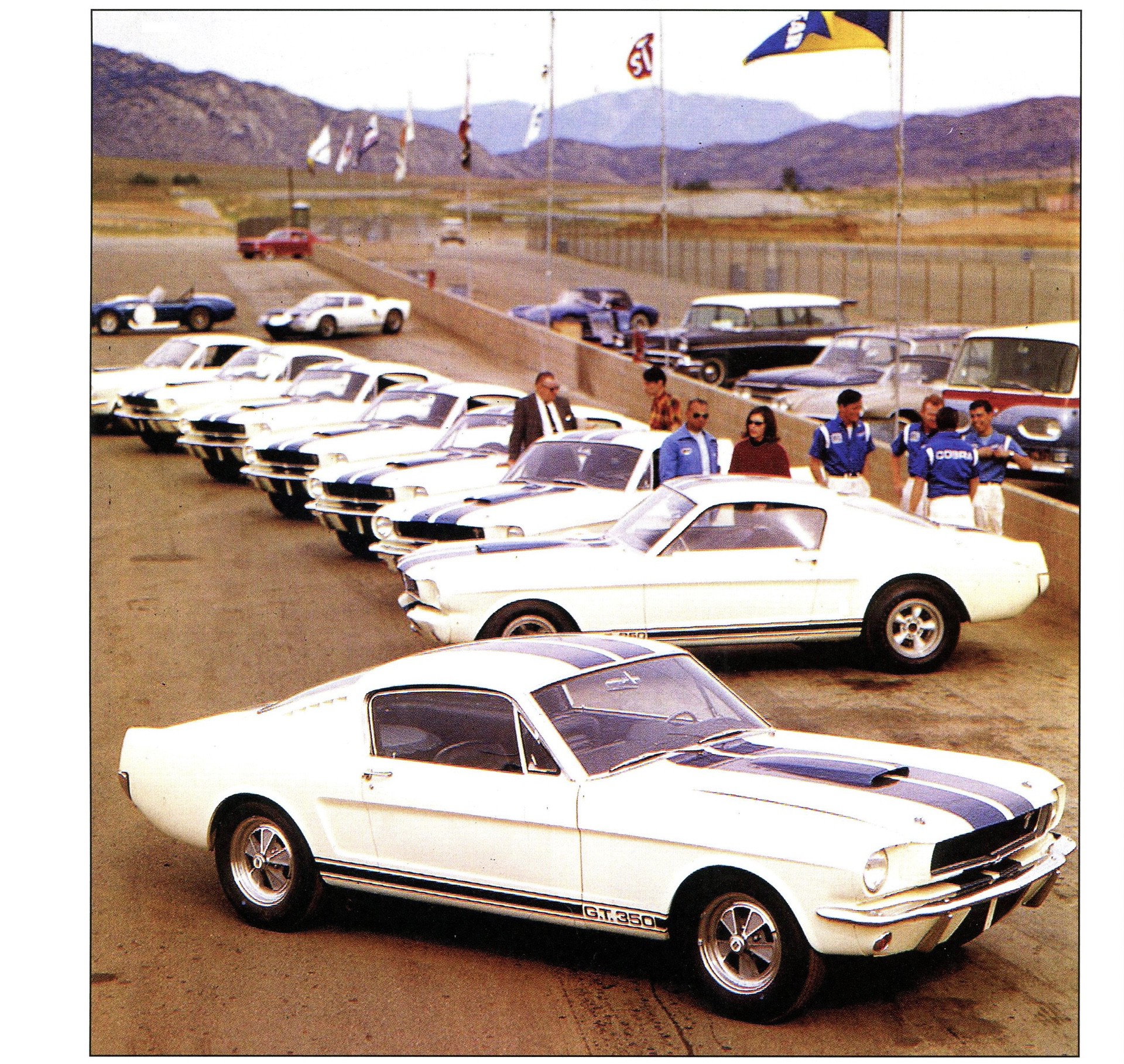 Hmm—a sportier looking, better performing Mustang fastback packing a 5.0-liter V-8 engine, with a white body and blue stripes, developed by a successful racing driver—sound familiar? Naysayers, pundits, and some media at the time criticized Saleen for too closely riffing on the Shelby American business and product plan.
Saleen was honest yet philosophical about the topic at the time, and told us that "while it may look to some like we're trying to copy Carroll Shelby, that's not at all the plan. Some of our product choices were logical for the car, and the time, but it never was my intent to rip off Carroll." Shelby, who had by then stopped producing his own line of Mustangs, later told us "Steve's doing a good job with the modern cars."
Saleen continued to upgrade the hardware and performance of his Mustangs throughout the late 1980s, first by adding the 4-wheel disc brakes that the SVO Mustang had, which left the production scene after 1986. And there was more power too, along with more aero updates. Here began a proliferation of models and bodystyles in line for the Saleen treatment.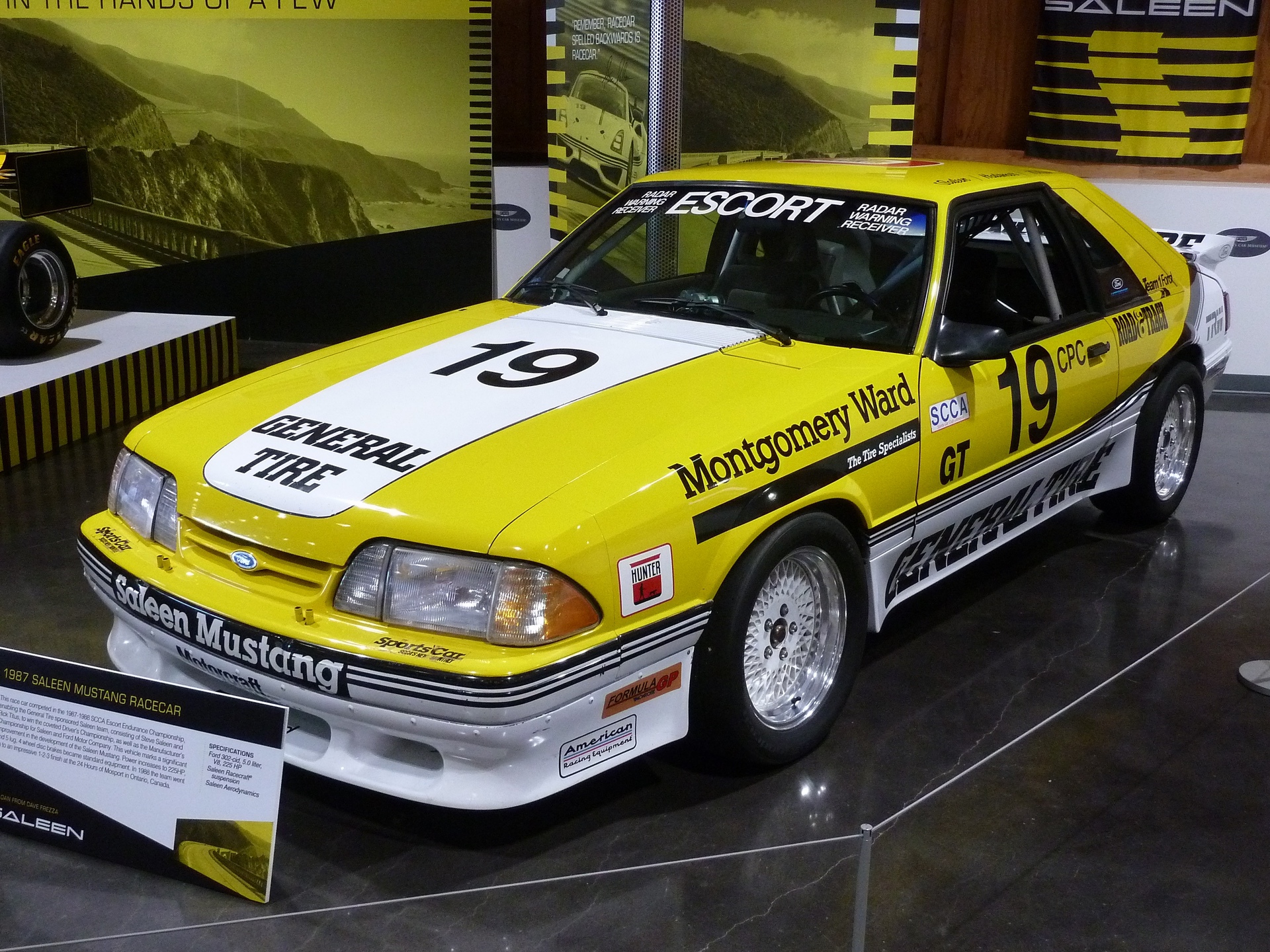 It's long been true that "racers gonna race." And Steve Saleen, with his new line of high performance Mustangs, was by no means exempt. Steve entered the Mustangs into the SCCA Escort Endurance series, winning the Manufacturer's and Driver's championships in 1987. The team's most memorable win came a year later with a 1-2-3 Saleen Mustang finish at the 24 Hours of Mosport enduro. Saleen also began building and racing—and winning with—a version of the Ford Ranger sport truck.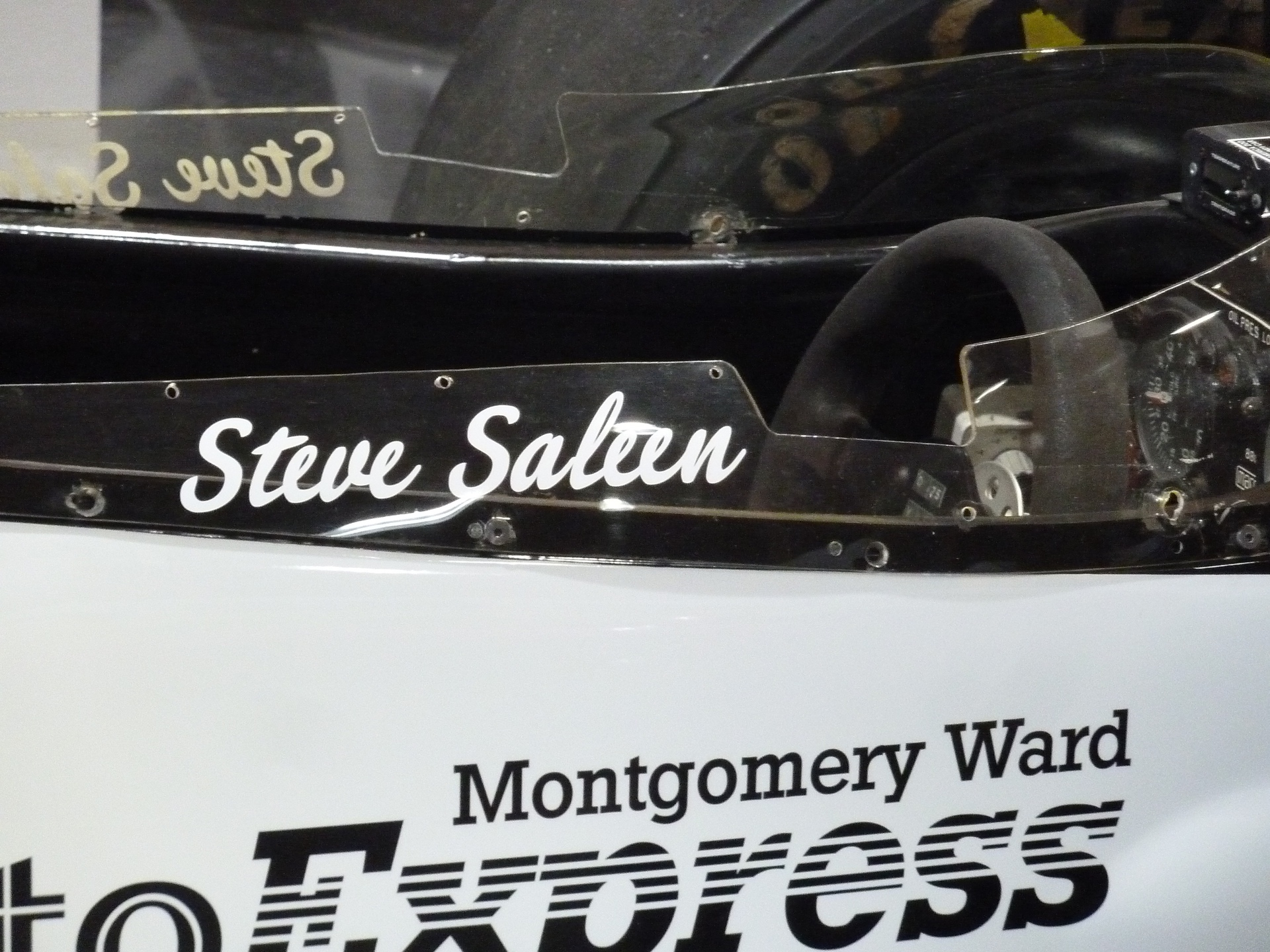 In 1989, Steve's open wheel pro level racing passion began to burn hotter, so he entered the PPG IndyCar World Series as an owner-driver in a one-year old March Indy Car. He immediately proved that he was plenty fast in the car and in the series, even though he was technically a rookie (although he was by then an experienced racer, he was a rookie at Indy).
Sadly it all went a bit pear-shaped at the Indy 500 that year, as Steve lost the car hard into the wall during qualifying—Saleen was unhurt, but his March couldn't make the same claim. Undaunted, Steve "put Humpty back together again" and continued in the series. It was his final foray into IndyCar as a driver.
As Ford evolved the Mustang, so too did the Saleen lineup further grow and expand. As an owner/driver, Steve returned to the SCCA Trans-Am series in one of his own Mustangs. He also competed in the SCCA Race Truck series in a Ford Ranger, winning the driver, team, and manufacturer championships in 1982.
Saleen Mustangs at the End of the Millennium
1994 brought a virtually all-new Mustang generation, dubbed SN-95. This was the palette that Saleen Autosport was looking for to take the Saleen Mustang to the proverbial next level. Its latest and greatest new model at the time was dubbed the Saleen S-351, packing 480 supercharged horsepower.
It was about this time that Saleen teamed up with racing actor Tim Allen, forming the Saleen/Allen "RRR" Speedlab racing team, entering the SCCA World Challenge series running against big game BMW, Porsche, and Corvette entrants, and winning the Manufacturer's championship in 1995.
Steve had previously demonstrated his taste for "world stages" with his Indy 500 attempt in 1989, yet another world stage awaited in 1997—a big one, in France, for that matter. Ford made history winning the 24 Hours of Le Mans four times in a row from 1966-1969, so why not Saleen in an LM GT2 class racing version of the Mustang SR, marking the first time a Mustang had competed at Le Mans since 1967.
The cars were fast, and popular with the noisy V-8 loving locals, but the all British driven Saleen/Allen Speedlab Mustang SR suffered a DNF, and didn't complete enough laps to be officially classified.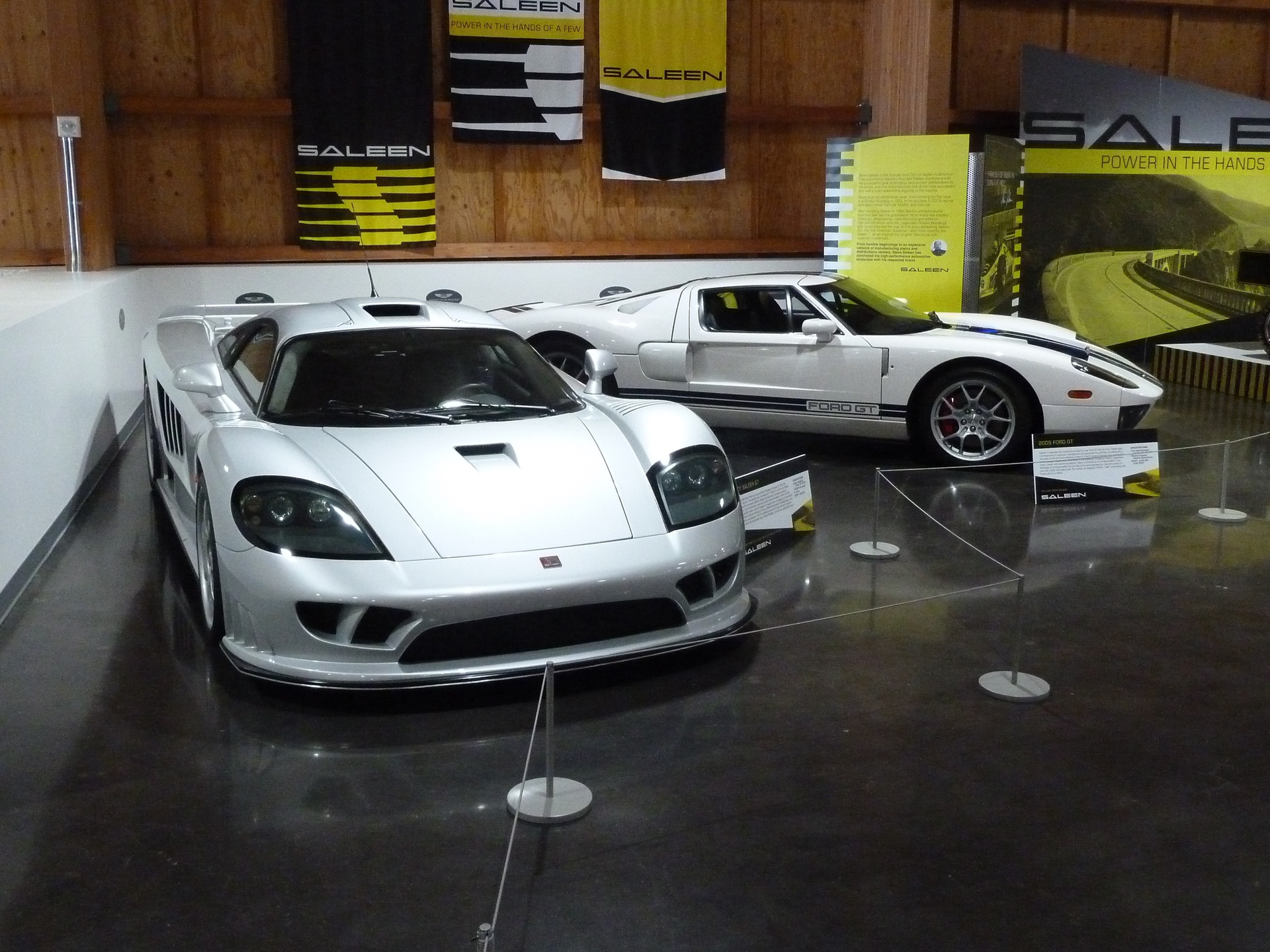 Y2K to Now: Saleen Mustangs Today
By the turn of the millennium, Saleen continued development and production of Mustang models (and trucks) but decided to take the next, and a much larger step, into the territory of Original Equipment Manufacturer (OEM) of a truly new, purely Saleen designed and built mid-engined supercar—arguably America's first since the Ford GTs of the 1960s. Called the S7, the large, swoopy Saleen was Ford-powered, and intended from the outset at a street production exotic—and of course, there was also a racing car, called the S7R.
The S7R raced all over the world; The Saleen S7R achieved its first successes early on, when Konrad Motorsport finished the 12-hour race at Sebring in 2001 in sixth place overall and first in class.
The S7R continued to race competitively on the world stage through 2009. Besides, or perhaps including, a panoply of international race wins, the wholly Saleen S7 established the company's place as a legit supercar manufacturer.
You will recall that the hottest exotic car news in the early 2000s was the Ford GT concept, which Ford immediately greenlighted for production in 2004. Ford certainly had the capability to build its new supercar, but didn't have the place or the production capacity to do so—yet Saleen was ideally positioned to do the job.
The company was awarded a contract for the engineering, development, and assembly of the 550 horsepower, 5.4-liter supercharged, V-8 powered exotic. Steve and the company established an engineering and manufacturing facility in Troy Michigan to produce the car under contract for Ford. Saleen Mustang and Ford Truck production also flourished during this era.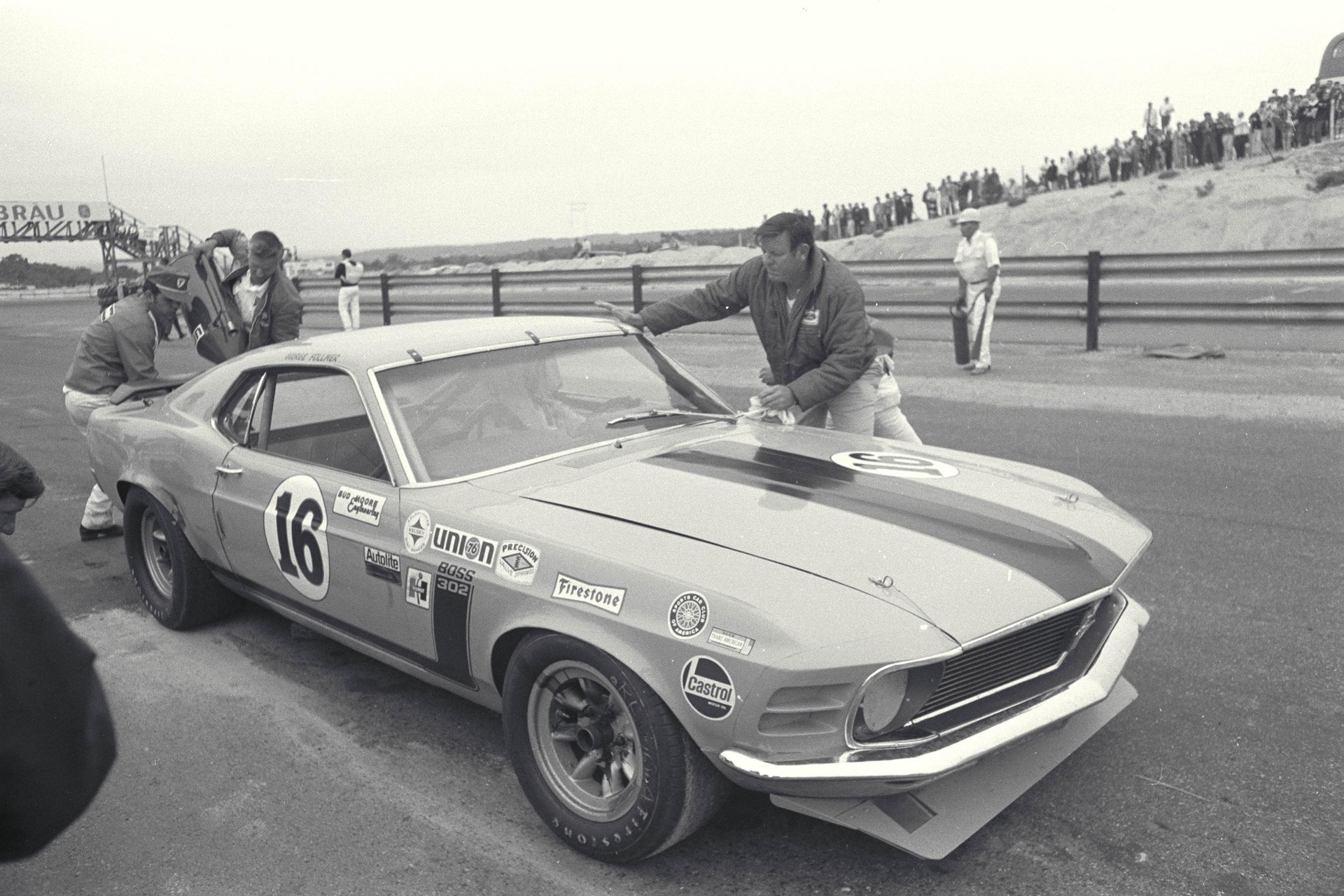 In 2007, it wasn't lost upon Saleen, or anyone else, that Ford wasn't producing a proper Boss 302 Mustang, so Steve and company decided to fill the bill with two special S302 edition Mustangs dedicated to Ford's 1970 TransAm series winning drivers—the great George Follmer and the incomparable Parnelli Jones. Saleen developed proper high-performance 302 cubic inch V-8s, upgraded suspensions, colors, wheels, and striping recalling those championship winning Boss 302s of 1970.
Beginning in 2009, Saleen began to further diversify its brand vehicle offerings beyond Fords by developing Dodge Challenger and Chevrolet Camaro models. Saleen EVs? Why not? So the company launched Saleenified TESLA models with Saleen's own brand of style and increased performance.
Not wanting to leave behind its standing as a full-fledged automaker, the now-named Saleen Automotive decided to develop and produce yet another homegrown high-performance sports car. A real driver's car, this mid-engined GT coupe puts down a shape and footprint not entirely different from that of a Porsche Cayman GT4.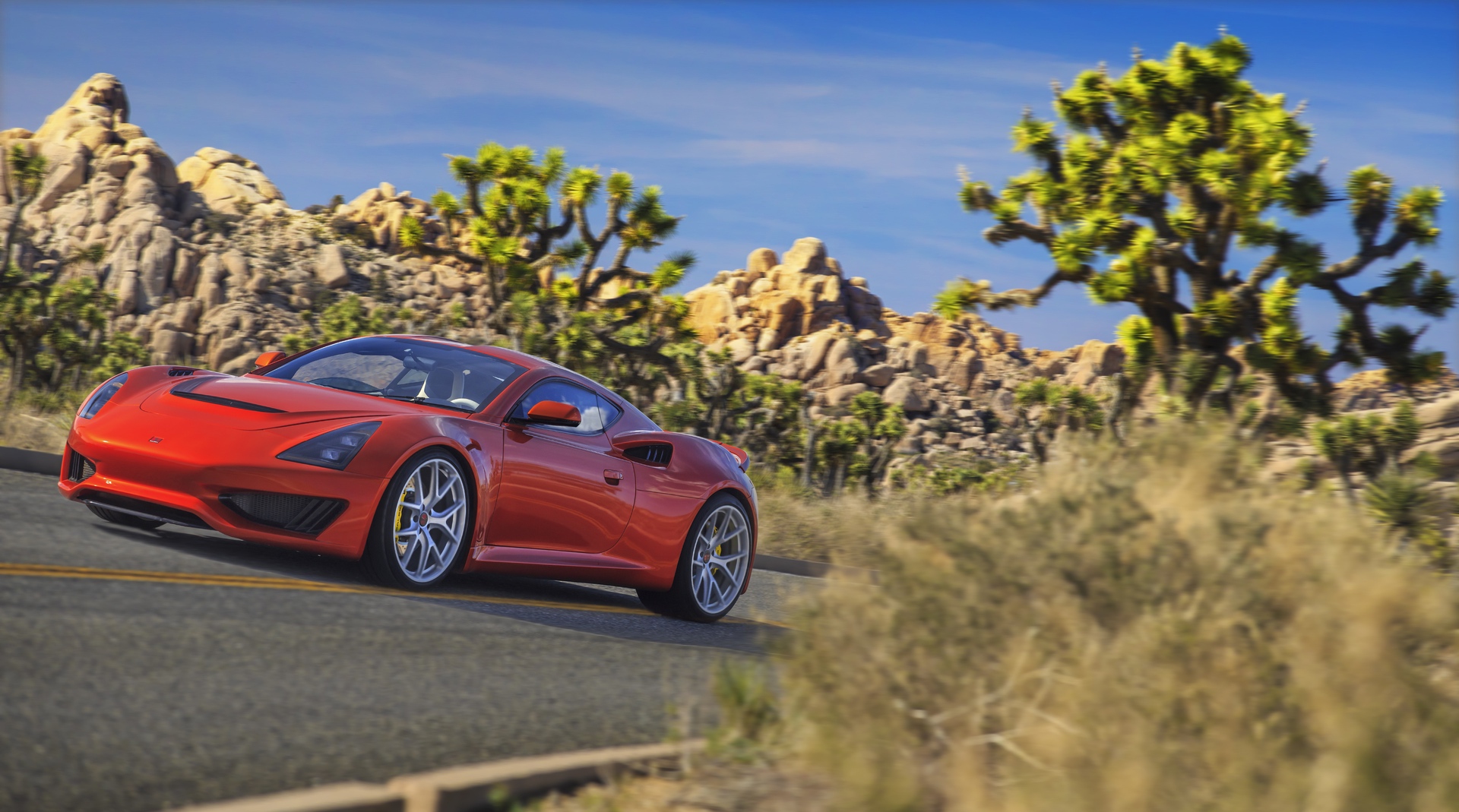 In Steve Saleen's own words:
"Seeing the need for a true 'Driver's Car', Saleen launches the Saleen 1. This mid-engined, two seat, independent suspension vehicle is the next generation of a true sports car. An all-aluminum lightweight chassis, combined with a carbon fiber body, results in a vehicle weighing less than 2700 lbs. The Saleen designed, turbocharged inline, 4-cylinder, with unique split block engine configuration, produces 450HP. The combined horsepower and lightweight chassis yields supercar performance in a compact sports car package. "The Saleen 1 is the first all-original Saleen vehicle since the S7. It is a true sports car, but with the DNA of a supercar."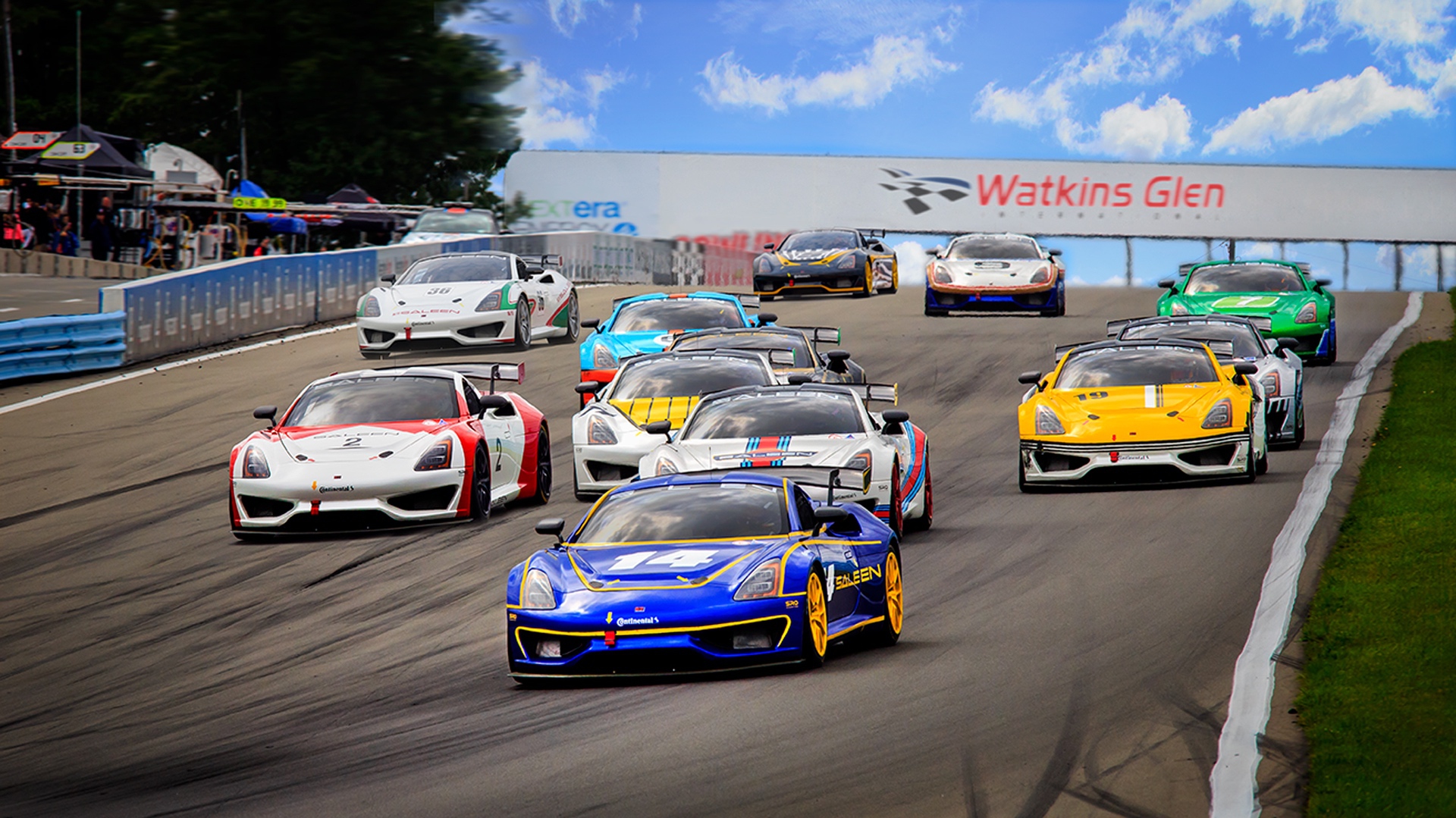 And of course what would be a Saleen without a racing series in which to run it. It's called the Saleen Cup, open only to the new S 1 model. The event is advertised as "14 RACES AT SEVEN OF THE MOST ICONIC TRACKS IN NORTH AMERICA. The Saleen Cup is the first ever professional 'arrive and drive' event, with all 20 cars track-ready and maintained by Saleen. This series offers prospective race-caliber drivers and enthusiasts a turnkey, once-in-a-lifetime racing opportunity where all cars are equal—allowing the best driver to showcase his/her skills."
2020 certainly was not the ideal year to launch a new racing series; unfortunately only four of the races were run before Covid threw the red flag.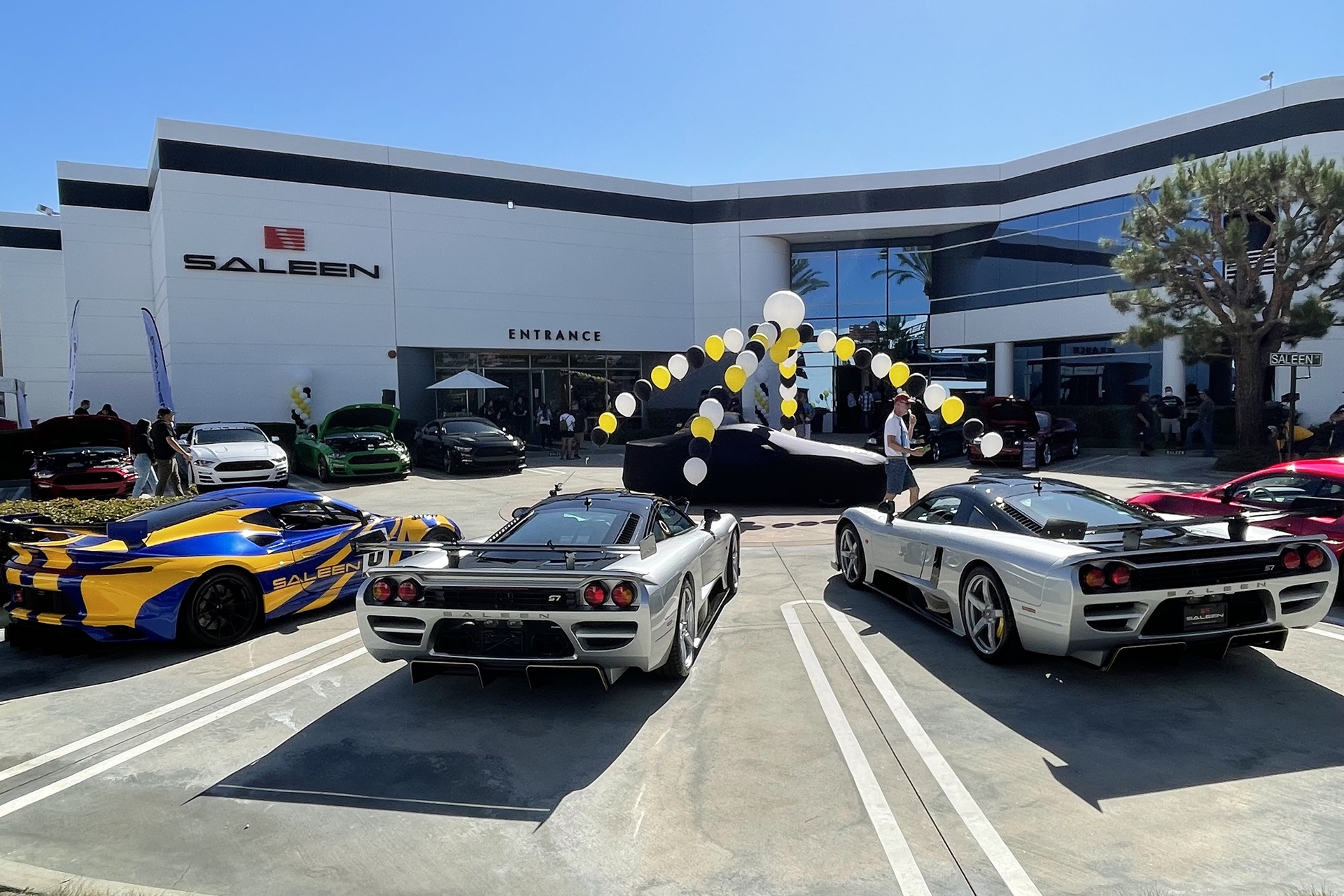 Saleen, the man and the company, has certainly enjoyed considerable speed, beauty, and success, although after nearly 30 years in the business of making and racing cars, it can't all be without its share of potholes. Steve Saleen was thoughtful but honest when he once admitted to me that there was a brief period he called "our dark years", including one season when the company didn't sell a dozen cars.
There have been management and leadership changes within the company, many of which went well, and some that did not. There was a licensing deal with China that didn't pan out, and at the beginning, he also took some gas from naysayers that he was trying too hard to be the next Carroll Shelby.
That's not a totally unfair assertion—Saleen, like Shelby, was a racer who ended up developing and producing limited edition Mustangs (and several other vehicles) in his own name—but Steve did it in a different era, with much more evolved cars, and with a much different Ford Motor Company than it was in the early 1960s.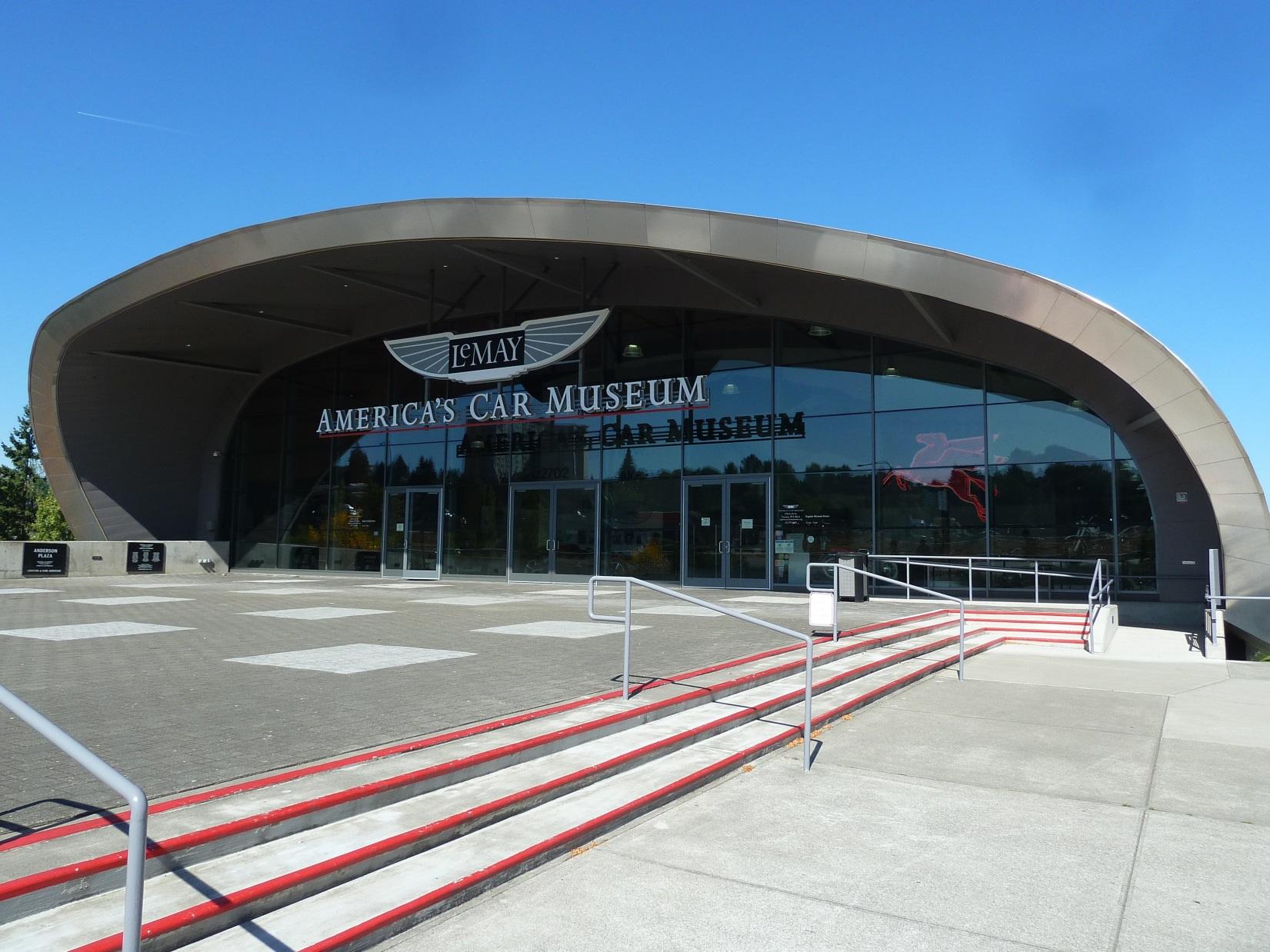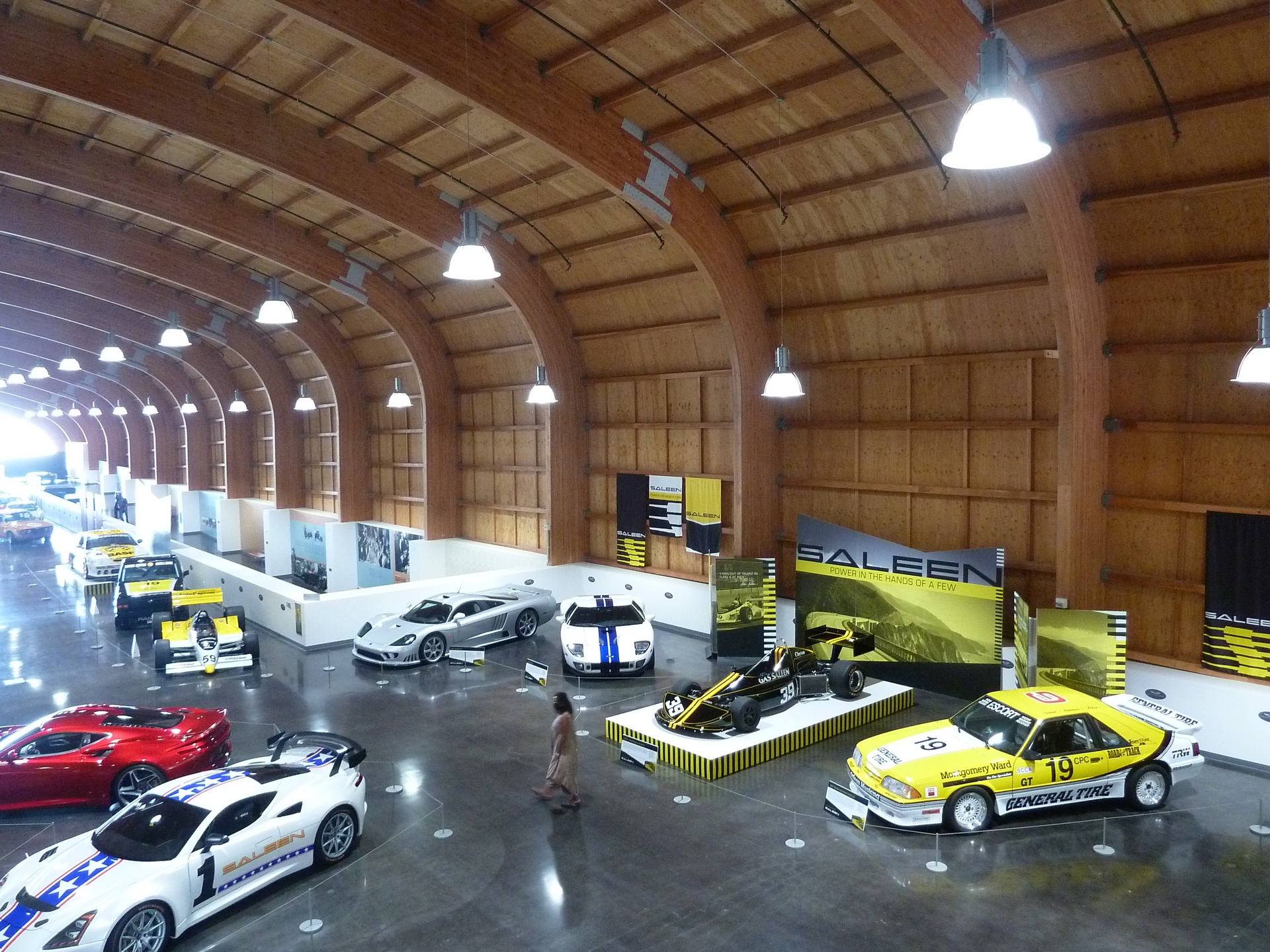 In recognition of Saleen's three decades of carbuilding and racing, Tacoma Washington's prestigious LeMay (America's Car Museum) recently hosted a large, comprehensive exhibit highlighting the people, the brand, and more than 20 vehicles from the company's production car and racing histories. They included a variety of Mustangs, the mid-engined exotics, a few of Steve Saleen's former race cars (and trucks), and the first Saleen Mustang, built in 1984.
No matter what, Saleen (the man and the company) persists in producing unique, high performance cars and parts for a steadfast and enthusiastic audience, with racing a foundational element of everything the company does. That's success by any definition.
For more, check out Saleen.com.
Photo Gallery