We have found quite possibly one of the best-looking Boss 429's we've ever seen. One of approximately 857 examples of the model that was manufactured in 1969, this specific Mustang Boss 429 has a bit of a story to tell.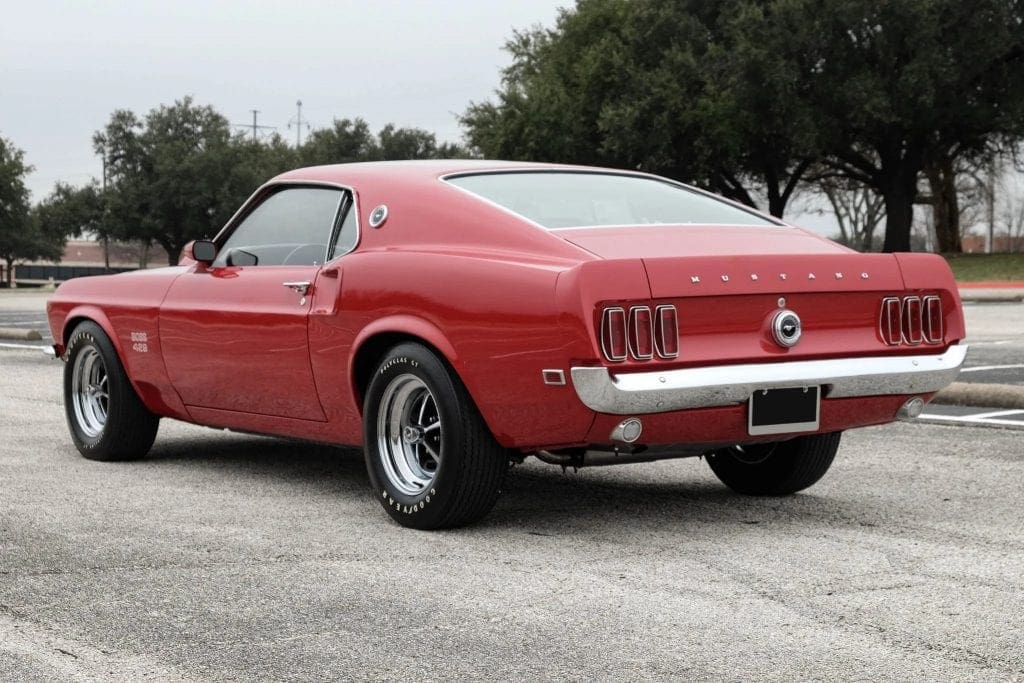 As many Mustang fans are aware, the Boss 429 model from 1969 and 1970 was literally made to homologate the 429ci V8 engine that Ford had developed for NASCAR, and not much else. It came with a close-ratio 4-speed manual and, for the time, a rare Traction-Lok limited-slip rear differential with a ratio of 3.91:1 final drive. It also had a Boss model-specific front lip spoiler and hood-mounted air intake.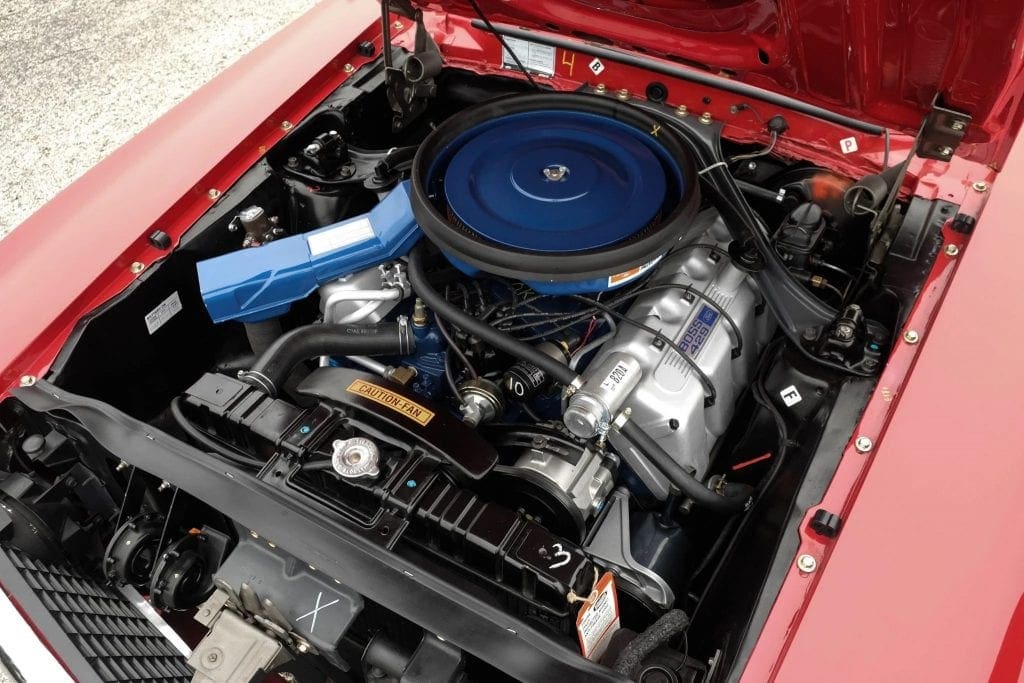 Finished in Candy Apple Red with a Black Clarion Knit vinyl interior, this specific example, chassis KK1798, of a legendary Mustang has only seen 46,000 miles.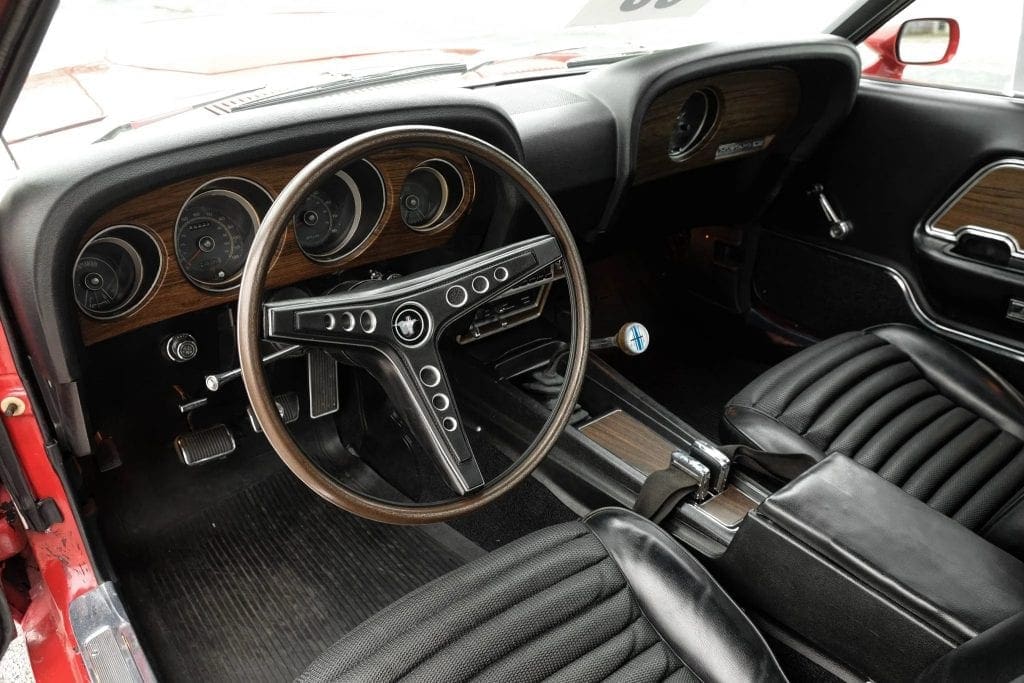 The front power-assist disc brakes and rear drum brakes have been recently adjusted to factory spec, and have bedded in nicely with the recently installed brake pads and shoes.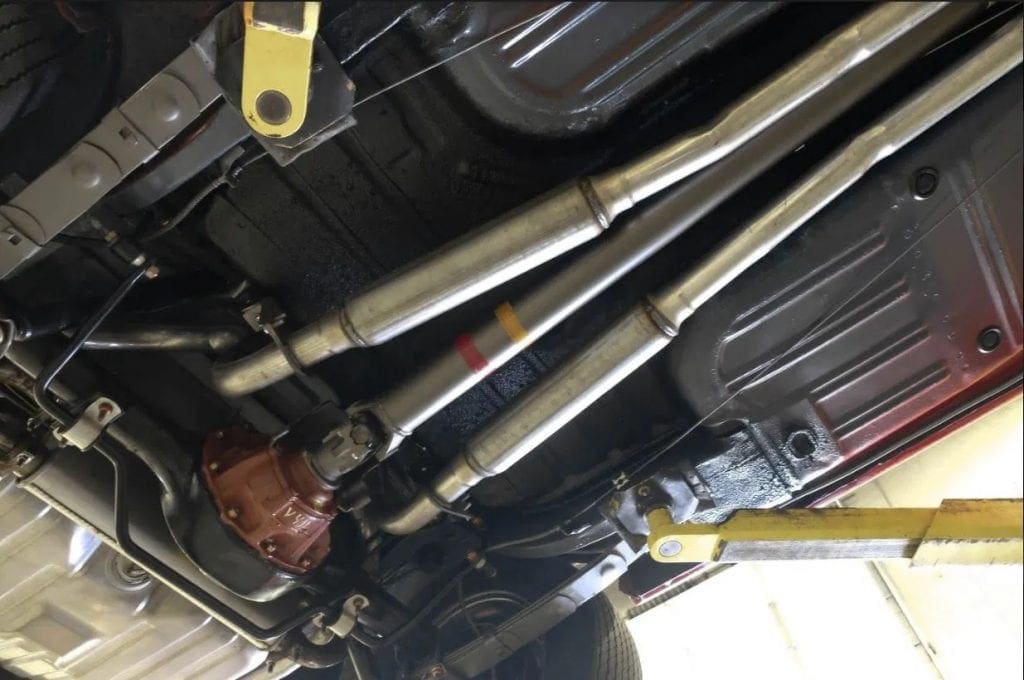 The story that comes with this example, however, is its engine. For some reason, lost to the oceans of time, the factory original 429ci V8 was replaced in 1970, less than a year out the gate. It was done under warranty, although specifics of that warranty replacement have disappeared. However, the 429ci V8 that was installed uses cast aluminum dry-deck cylinder heads with partially hemispherical combustion chambers, as well as a forged-steel, cross-drilled crankshaft, the same type used in the NASCAR engines in 1970. Factory rated at 375 HP and a whopping 450 lb-ft of torque, this car was most definitely not slow.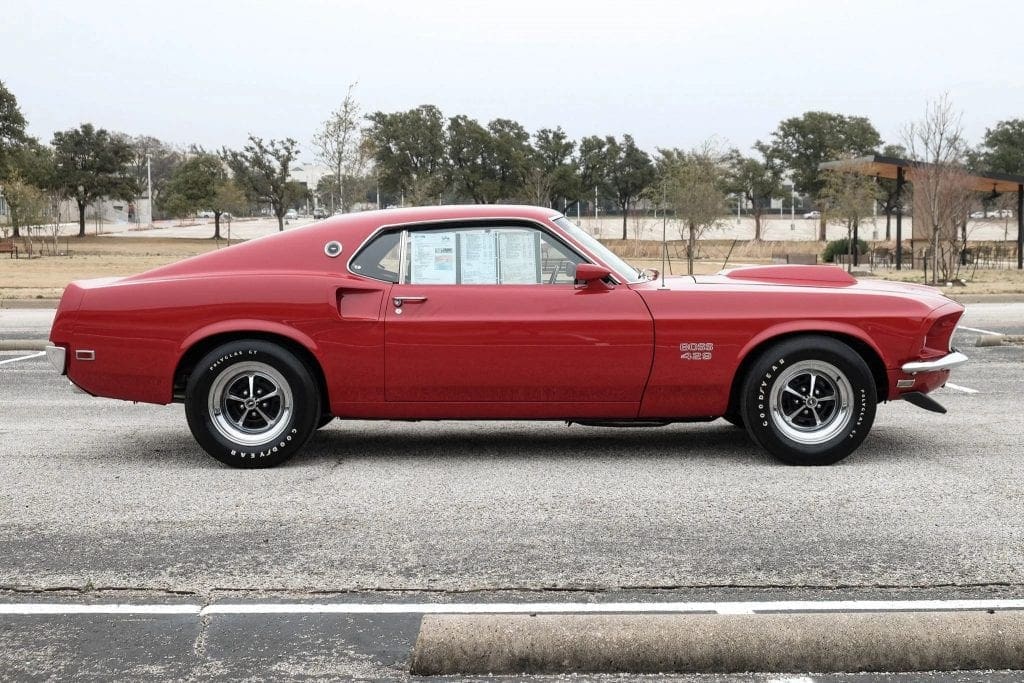 Through meticulous care and attention, as well as a multi-year refurbishment project by the last owner, KK1798 has been given a new life in the 2020s. It's a pristine example of a legendary Mustang, and is currently listed at $155,000 with 8 days to go on its no-reserve auction on BringATrailer, where you can also find a 132 picture gallery for your browsing pleasure.