The 2017 Ford Mustang GT has undergone an array of performance and cosmetic enhancements. It boasts a vibrant Triple Yellow finish with a satin-black racing stripe, gloss-black trim accents, side scallop decals featuring Coyote GT lettering, and Supercharged Coyote details. On the exterior, this Mustang GT now showcases a Cevini 'Ram Air' hood and an aftermarket rear spoiler. It is equipped with a supercharged 5.0-liter 'Coyote' V8 engine, now capable of producing up to 720bhp, and it powers the rear wheels through a six-speed manual transmission.
Inside, the cabin is appointed with black leather upholstery, highlighted by contrasting stitching, perforated seat inserts, and chrome and brushed aluminum-effect trim accents. Its factory specifications include rear parking sensors, a reversing camera, push-button start, switchable driving modes, dual-zone automatic air conditioning, a built-in infotainment system with satellite navigation, electrically adjustable folding door mirrors, and electrically adjustable heated and cooled front seats.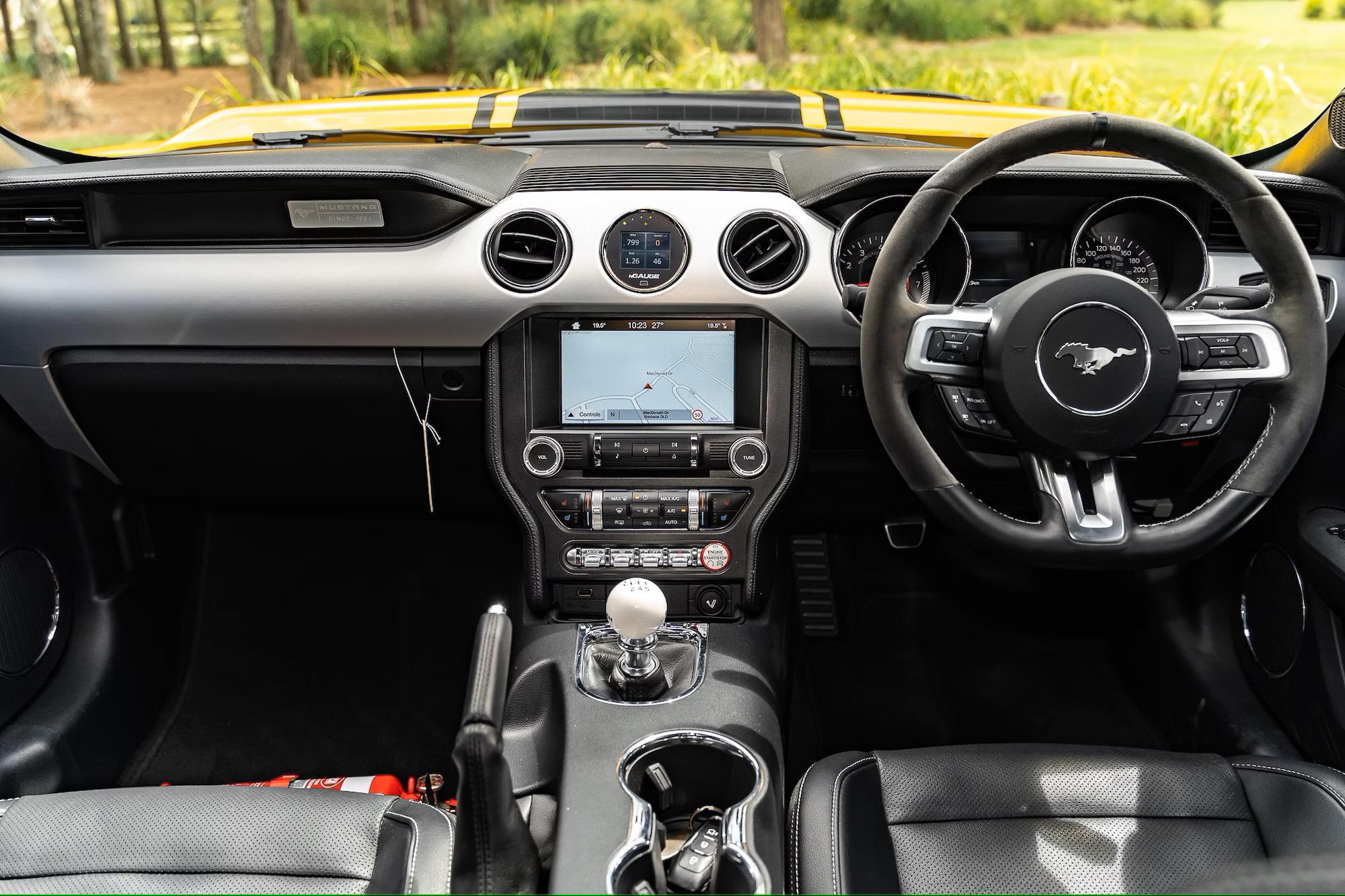 This Mustang now rides on a set of aftermarket 20-inch Vertini 'Dynasty' alloy wheels finished in gloss black, encasing Brembo calipers, and fitted with Michelin Pilot Sport Cup 2 tires at the rear and Pilot Sport 4S tires at the front.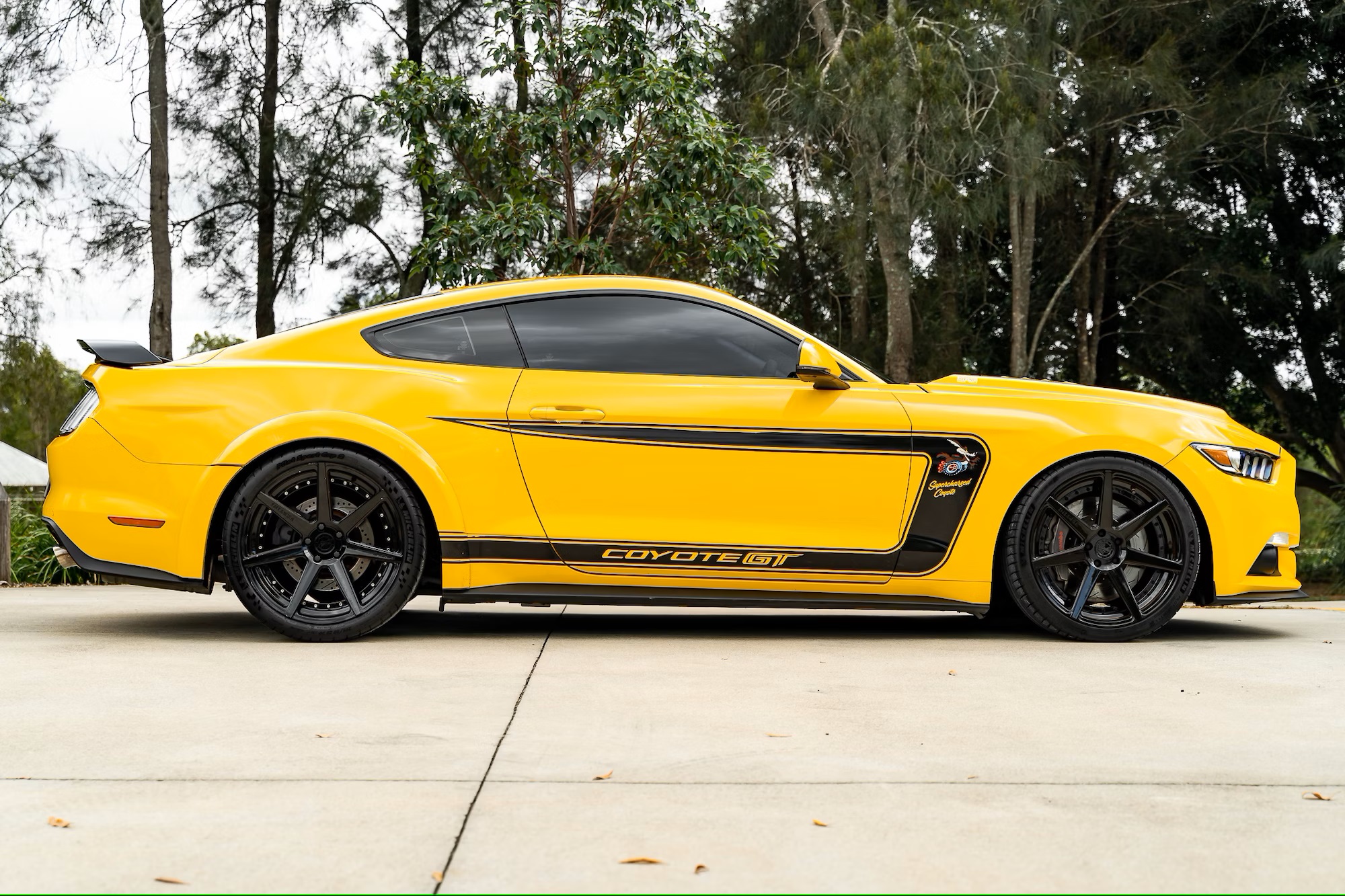 Mechanical upgrades added to this Mustang GT include a Harrop 2.3-liter supercharger, a lower timing sprocket M2, a JMS Mustang fuel pump booster, a K&N air filter, BP98 and E85 fuel tunes, track mode, XYZ adjustable suspension, gas struts, DBC brake discs, 1400HP half-shafts, a 3-inch S.S XForce exhaust system, 100-cell catalytic converters, aftermarket extractors, a PWR radiator, a ZF cooler kit, a Mishimoto V8 racing thermostat, a KPM engine oil cooler kit, billet oil pump gears, and a Herrod oil breather separator.
Source: Collecting Cars