This 2012 Ford Mustang GT was backdated using a modified 1969 Mustang fastback body. The 1969 fastback body was modified to fit the dimensions of the 2012 chassis.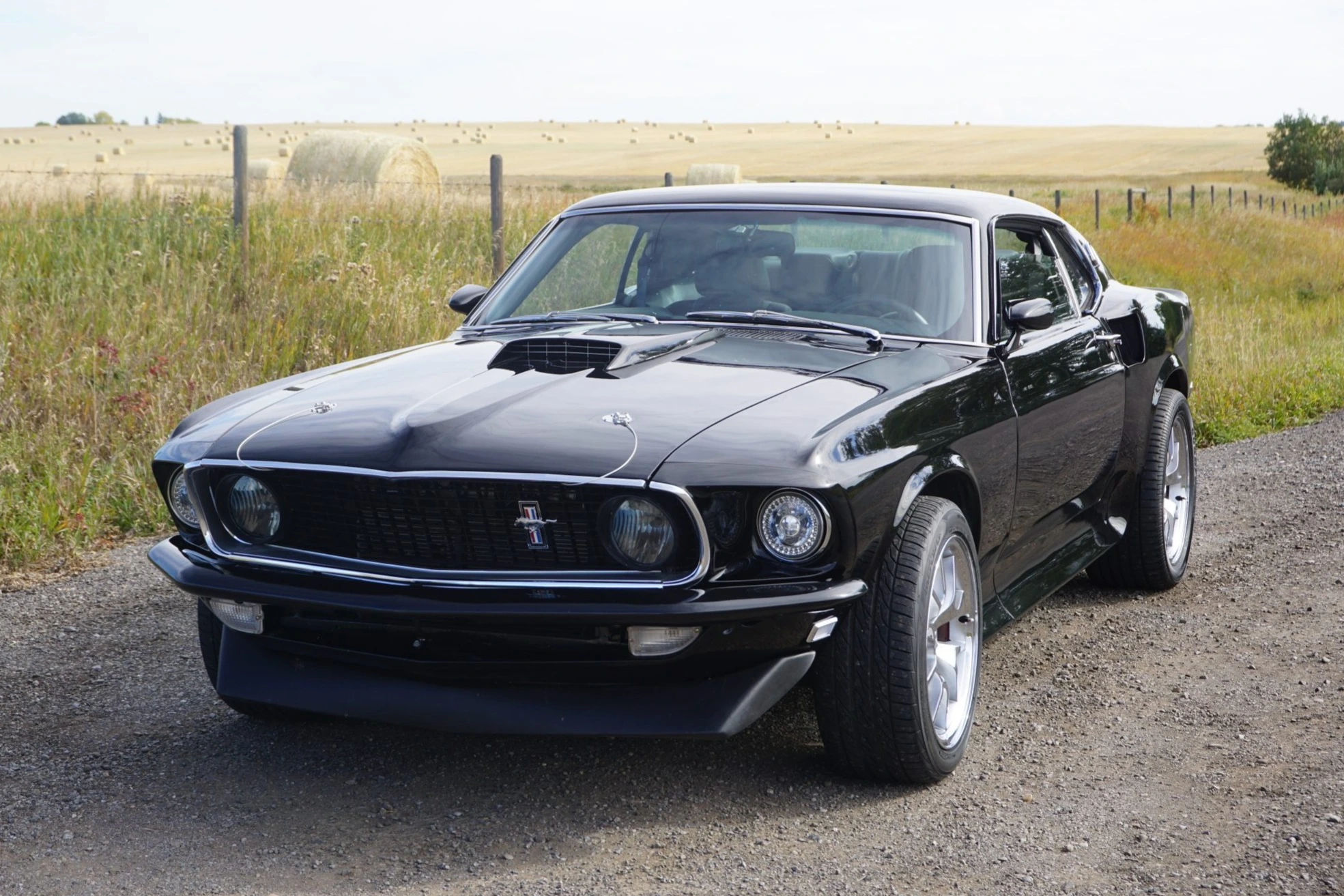 The build process involved widening the rear fenders, integrating contemporary window regulators into the doors, and resizing the interior trim components.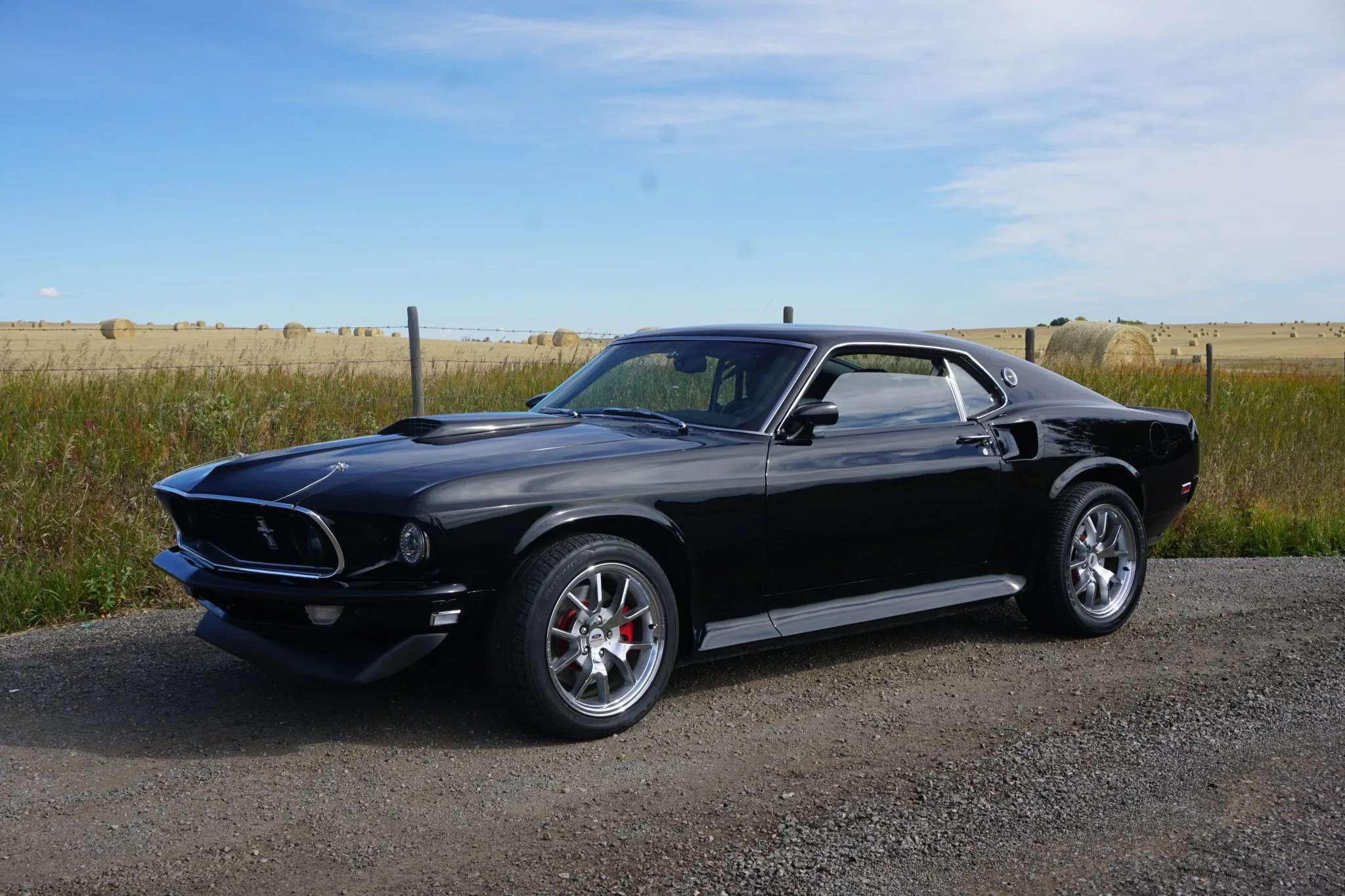 The car boasts a black-on-black finish and is equipped with a 5.0-liter Coyote V8 engine, which is coupled with a six-speed manual transmission.
Source: Bring A Trailer