Since its was first introduced in 1967, the GT500 has consistently held the title of the biggest and baddest Mustang in the lineup. In 2020, this iconic pony car was reborn and transformed into a track-ready beast while retaining its strip-dominating prowess.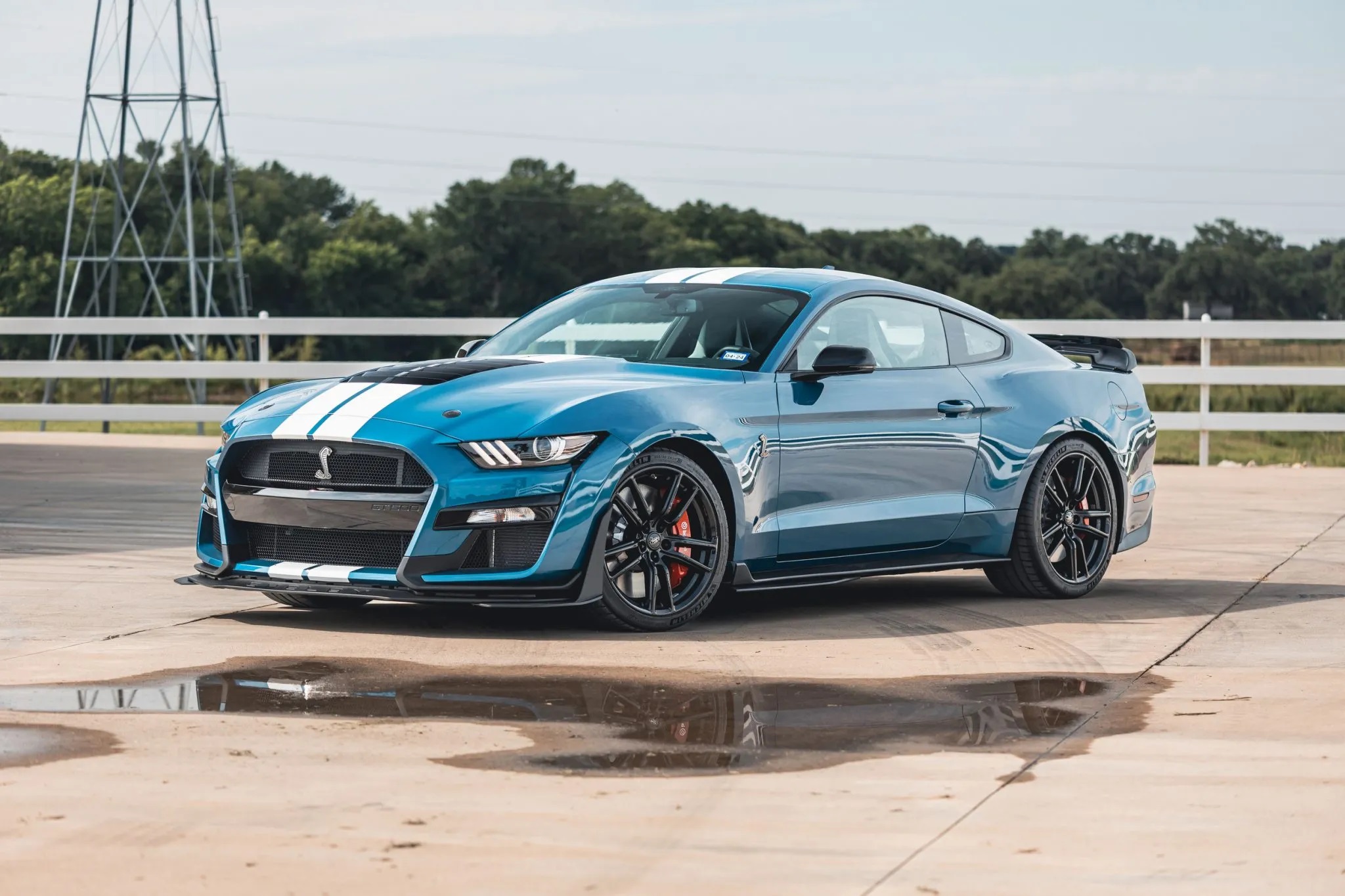 The 2020 Shelby GT500 stays true to its heritage, boasting an impressive 760 horsepower and 625 pound-feet of torque generated by its 5.2-liter V8 engine. This powertrain delivers the quickest street-legal acceleration and incorporates the most advanced high-performance technology ever offered in a Ford Mustang. These remarkable figures translate into a 3.4-second sprint to 60 MPH and a top speed of 180 MPH, with a substantial contribution from a 7-speed dual-clutch transmission and a 3.73:1 Torsen rear differential.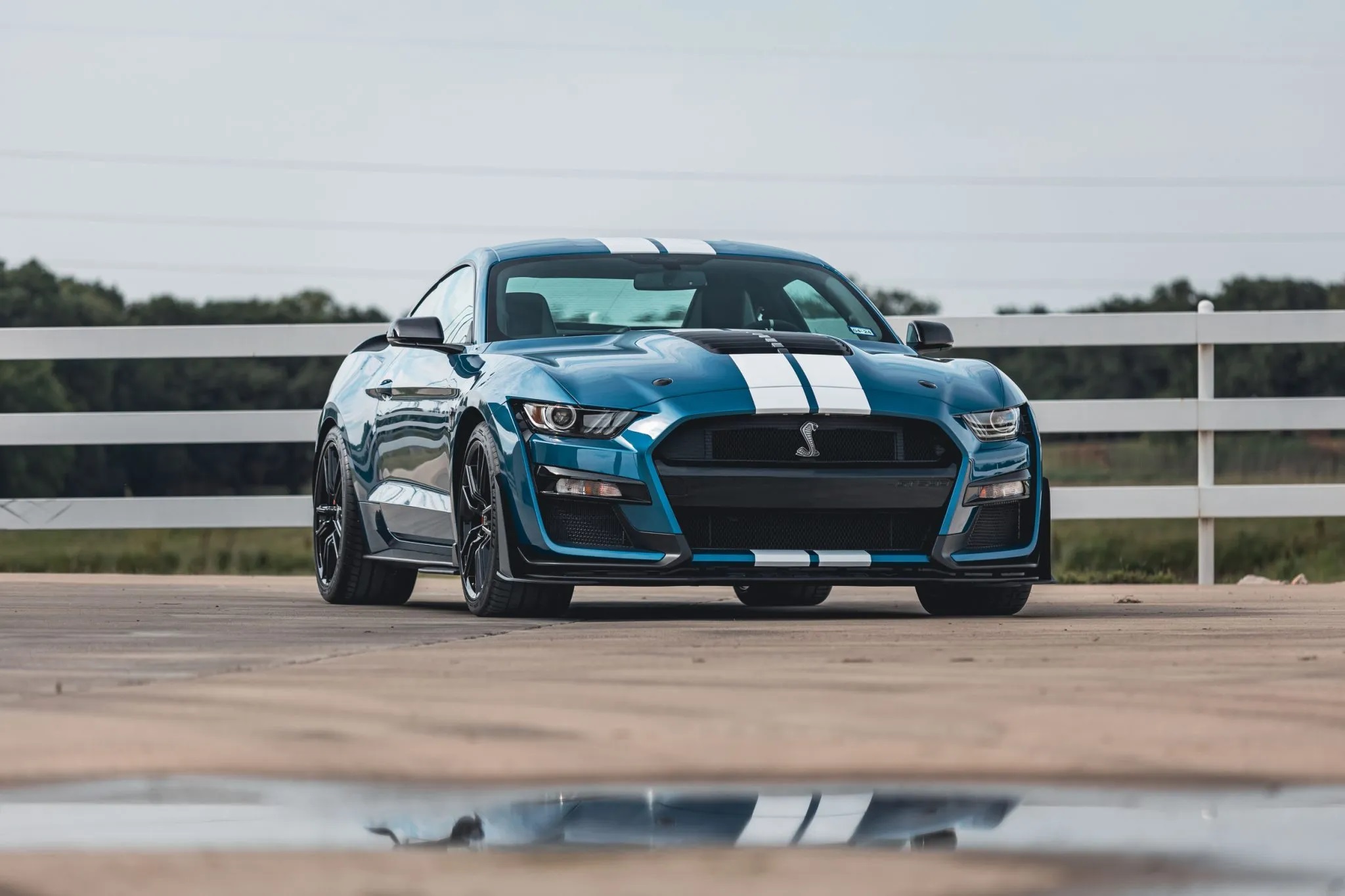 To meet any drag strip challenges, launch control and line-lock features are included. However, the GT500 also excels on the road course, thanks to its sophisticated front strut and rear multilink independent suspension, Magneride damping system, electronic power-assisted steering, and vented Brembo disc brakes with eye-catching red-painted calipers.
Photo Source: Bring A Trailer