The 2020 Ford Mustang Shelby GT500 comes with a Carbon Fiber Track Pack option that not only enhances its aggressive appearance with a GT4-spec rear wing but also reduces its weight through features like carbon-fiber wheels, carbon-fiber dashboard, and rear-seat removal. All these enhancements make the GT500 more nimble on the race track.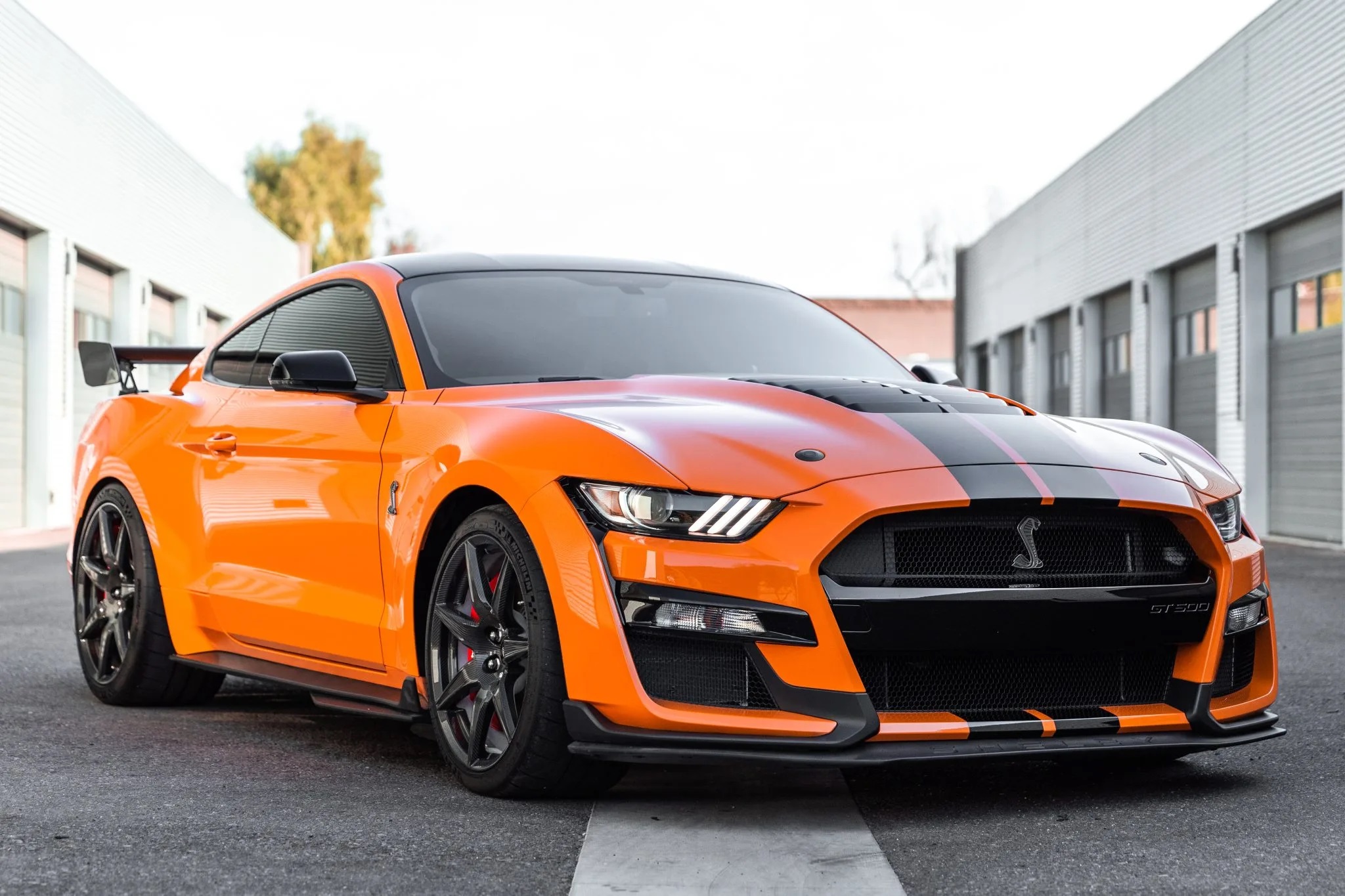 Featuring a new Predator V-8 engine, the 2020 Shelby GT500 boasts a supercharged 5.2-liter powerplant that delivers a staggering 760 horsepower and 625 pound-feet of torque, making it the most powerful Mustang ever produced by the factory.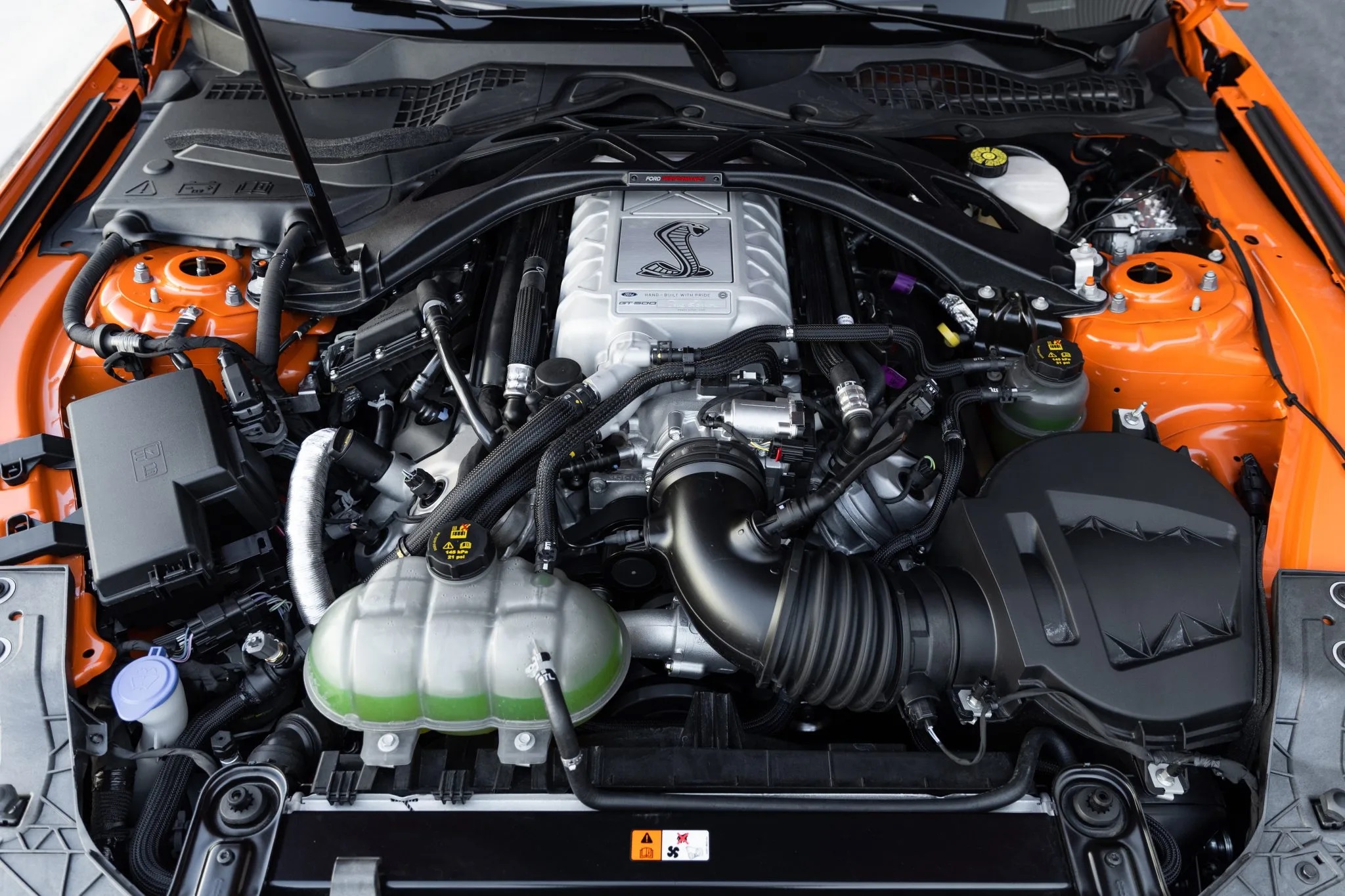 The GT500's menacing body kit, coupled with its remarkable acceleration, enables it to achieve 0 to 60 mph in less than 3.5 seconds, setting a new record for Mustangs. Although its top speed is limited to 180 mph, the Shelby GT500 remains a force to be reckoned with.
Source: Bring A Trailer