Ford collaborated with Roush Performance to create a special edition Mustang GT called the "Old Crow," which was unveiled at the Experimental Aircraft Association's 2019 AirVenture show in Oshkosh, Wisconsin. The car pays homage to U.S. Air Force Colonel Bud Anderson and commemorates the 75th anniversary of D-Day.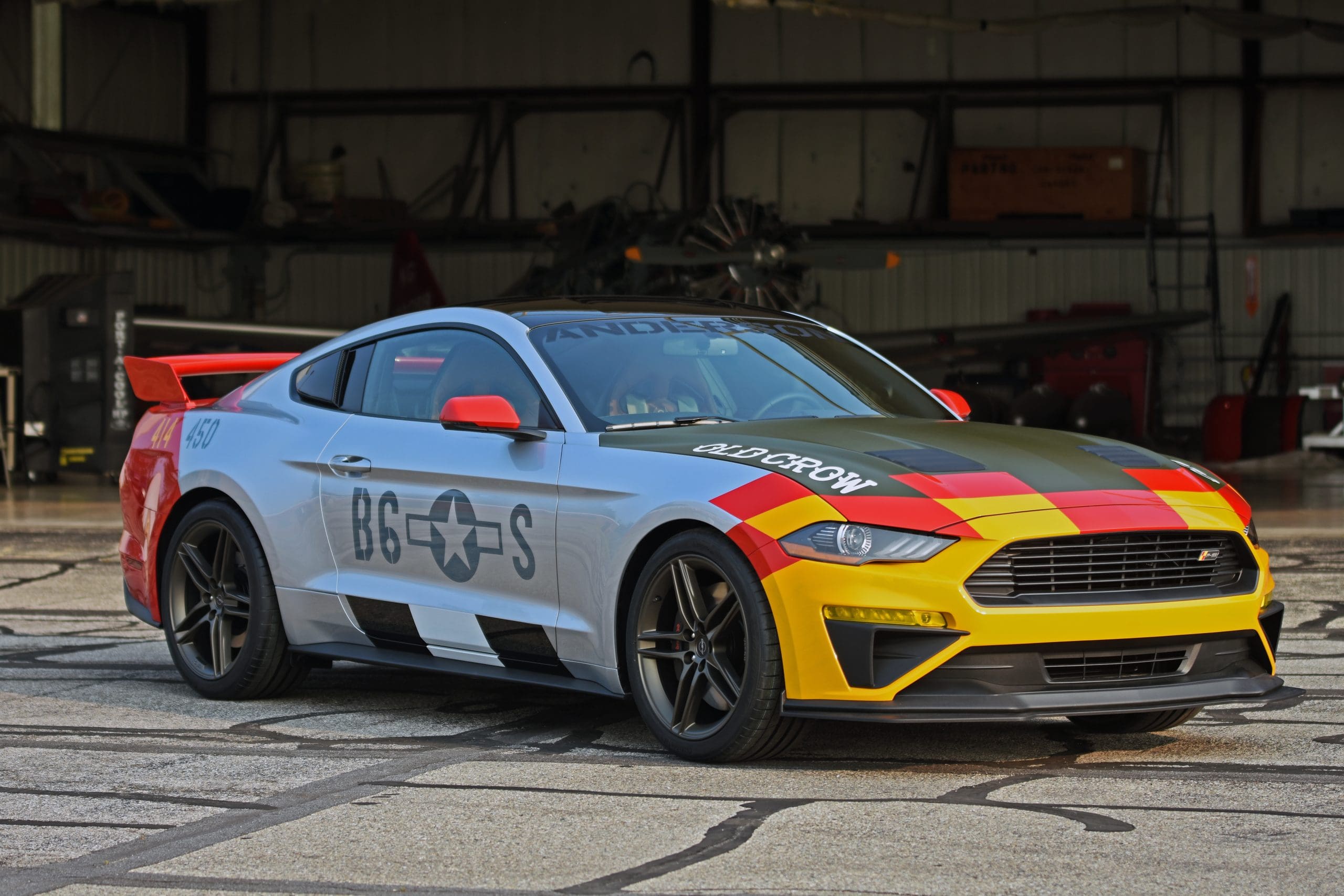 Equipped with a TVS R2650 supercharger, the "Old Crow" Mustang GT boasts a powerful 5.0-liter V8 engine that delivers an impressive 710 horsepower and 610 lb-ft of torque, significantly surpassing the standard Mustang GT's 460 horsepower and 420 lb-ft of torque. Its custom active exhaust system from Ford, cold air induction system, and X pipe from Roush provide superior handling and speed.
The car's MagneRide damping system from Ford can handle all road conditions, adjusting at a rate of 1,000 times per second for each damper, while Roush's lightweight 20-inch wheels with 275/35R Continental ExtremeContact tires offer a smooth ride.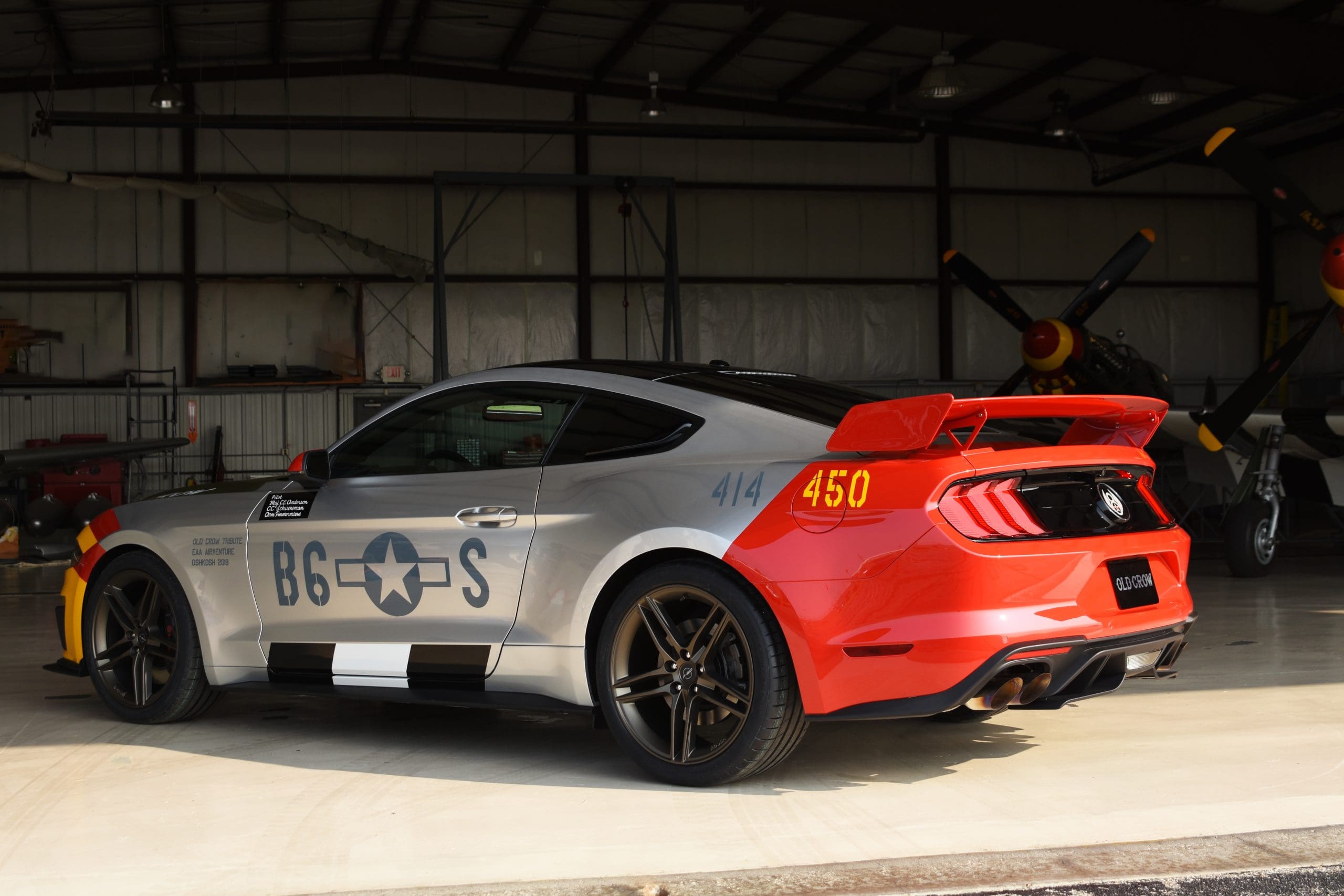 The "Old Crow" Mustang GT features a nostalgic yet racing-inspired design both inside and out. Custom "Old Crow" hood graphics and P-51 Mustang badge on a Roush grille are prominent on the exterior, along with blue rainbow-tinted exhaust tips and aerofoils from Roush. The cabin is adorned with green canvas and leather, Sparco four-point harness, red shifter knob and door handles, and P-51 badging on the dashboard to complete the immersive military theme.
Photo Source:  The Ford Motor Company