The 2018 Mustang Cobra Jet is a special edition race car that pays homage to the original model that dominated drag strips in 1968. This Cobra Jet made its public debut at the 2018 Woodward Dream Cruise.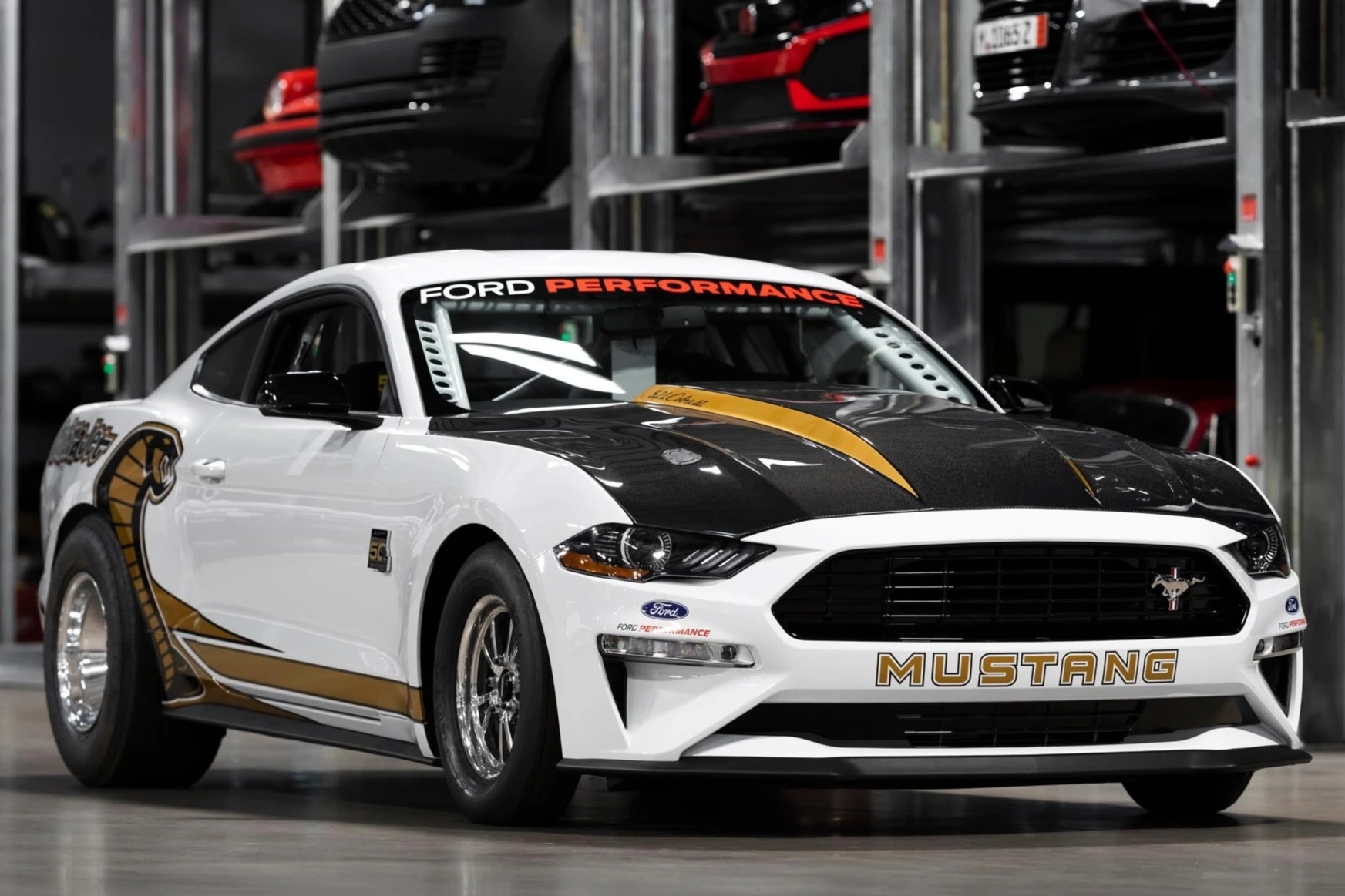 Developed by the Ford Performance Parts team, the 50th Anniversary Cobra Jet aims to be the most powerful and fastest factory-built Mustang Cobra Jet ever created. It has the ability to exceed 150 mph while completing a quarter-mile run in the mid-eight-second range. This project exemplifies the collaborative efforts between traditional and motorsports engineering groups, working together to enhance the design, performance, and durability of production Mustangs.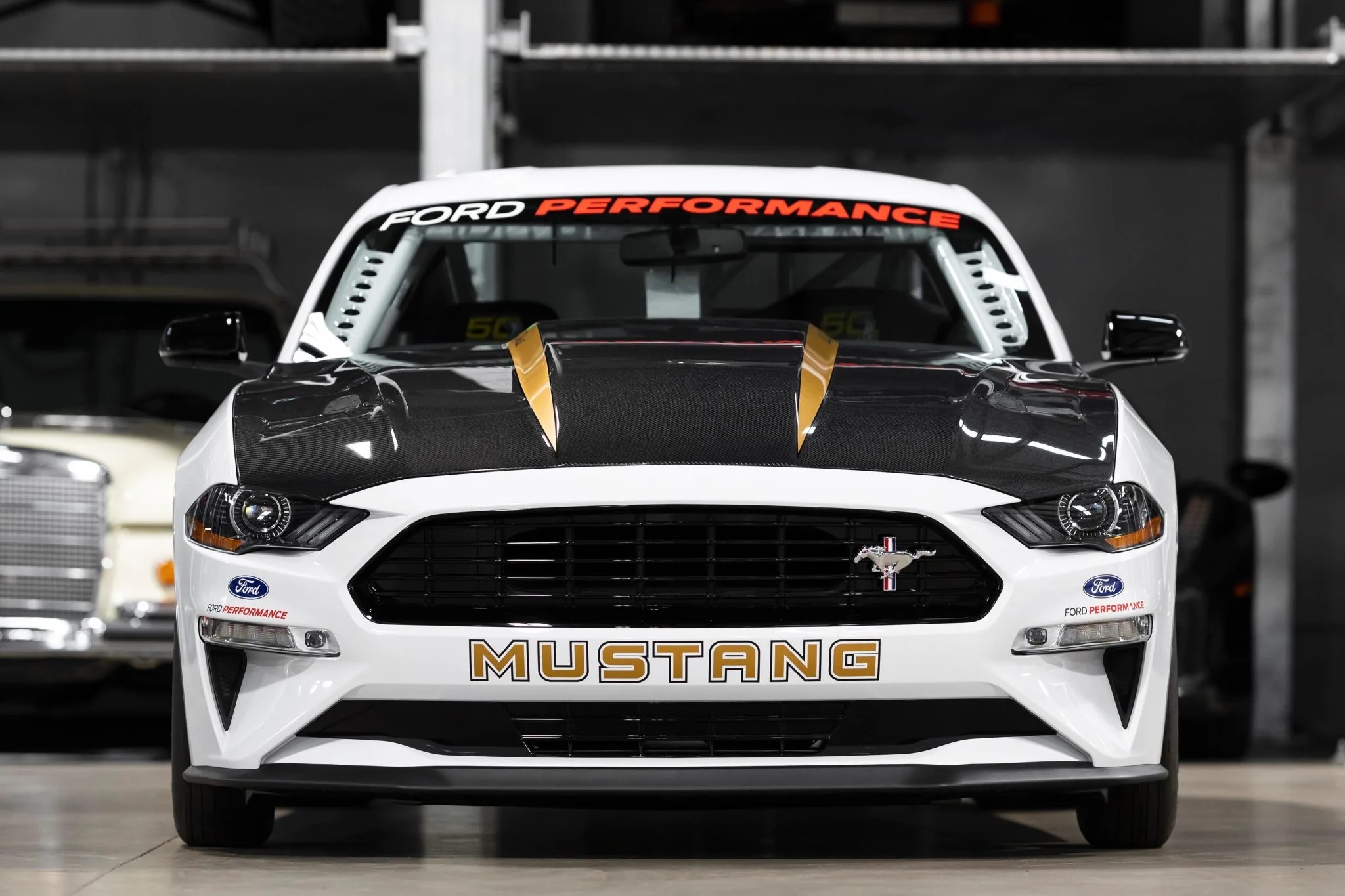 Under the hood, the car is equipped with a special 5.2-liter version of Ford's renowned 5.0-liter V8 engine. Strengthened and equipped with a 3.0-liter Whipple supercharger, this engine delivers impressive power. The power is efficiently transferred to the ground through a 9-inch solid rear axle, two-way coil-over shocks with adjustable ride height, and a low-drag disc brake system provided by Strange Engineering. Additionally, the Cobra Jet features a four-link rear suspension with antiroll and panhard bars for enhanced stability.
Photo Source: Bring A Trailer