Back in 2017, Mustang and Hurst joined forces to create the Ford Mustang Hurst Kenne Bell R Code. Originally planned for 50 units, only 16 were built. The 5.0L Coyote V8 boasts a Kenne Bell 3.2L twin-screw liquid-cooled supercharger, Kenne Bell Mammoth 168mm throttle body, resulting in a massive 750 horsepower.
The iconic Hurst shifter with a white ball and reverse lock-out is a classic touch. Flowmaster's Hurst components help the engine breathe with a 3-inch stainless cat-back dual exhaust system featuring the Hurst logo.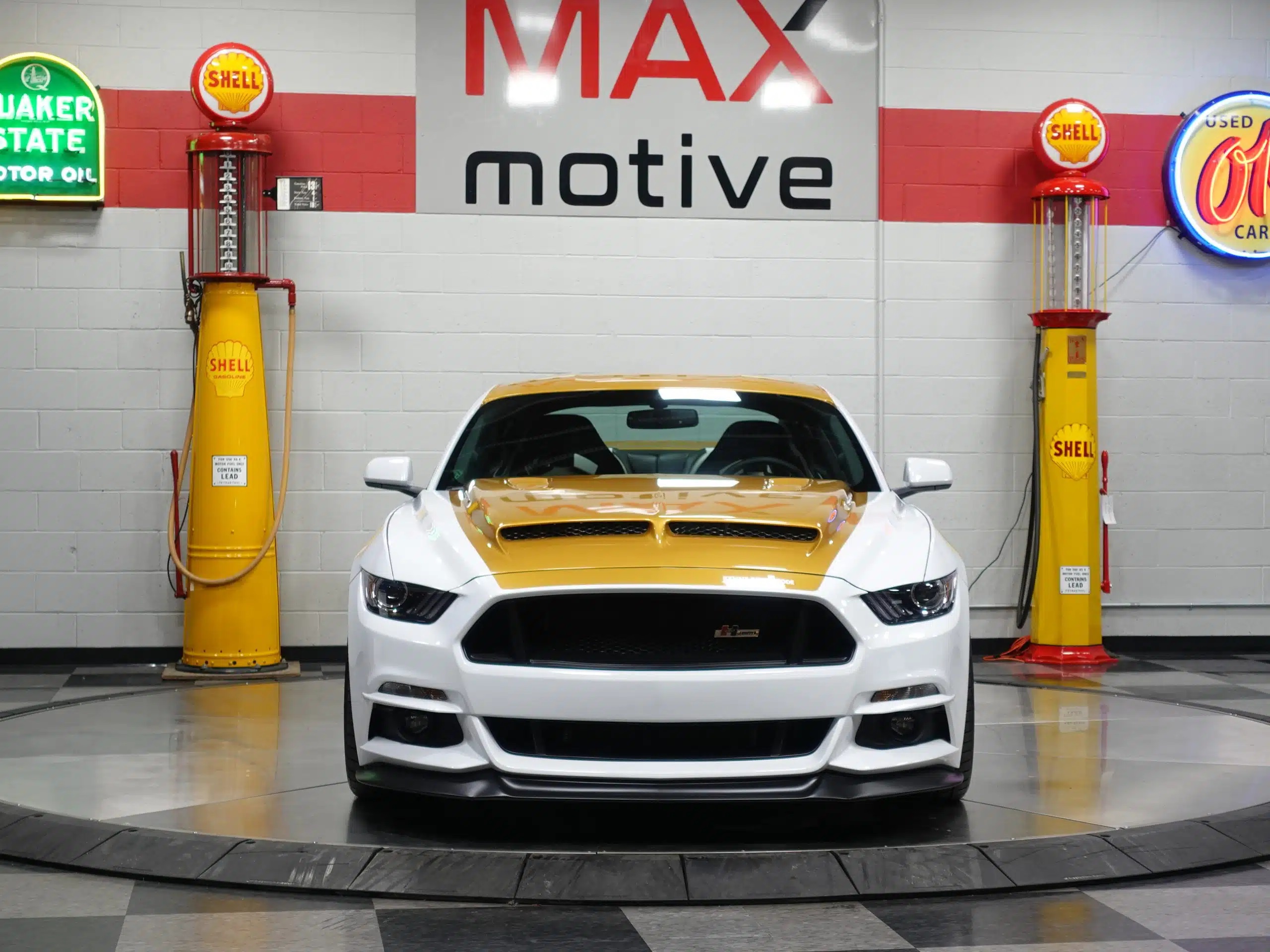 Aesthetically, the car shines with an Oxford White and Hurst Gold color scheme, adorned with custom Hurst badging and logos. The interior boasts Katzkin Tuscany premium leather seat covers with gold stitching and a beautifully embroidered gold Hurst emblem. The Hurst Stunner chrome-plated wheels with gold custom accents complete the stunning look.
Source: MAXmotive