NASCAR fans who wanted to have a small part in the inaugural Quaker State 400 that took place at Kentucky Speedway on July 9 2012 could buy a limited edition Mustang and get the special treatment.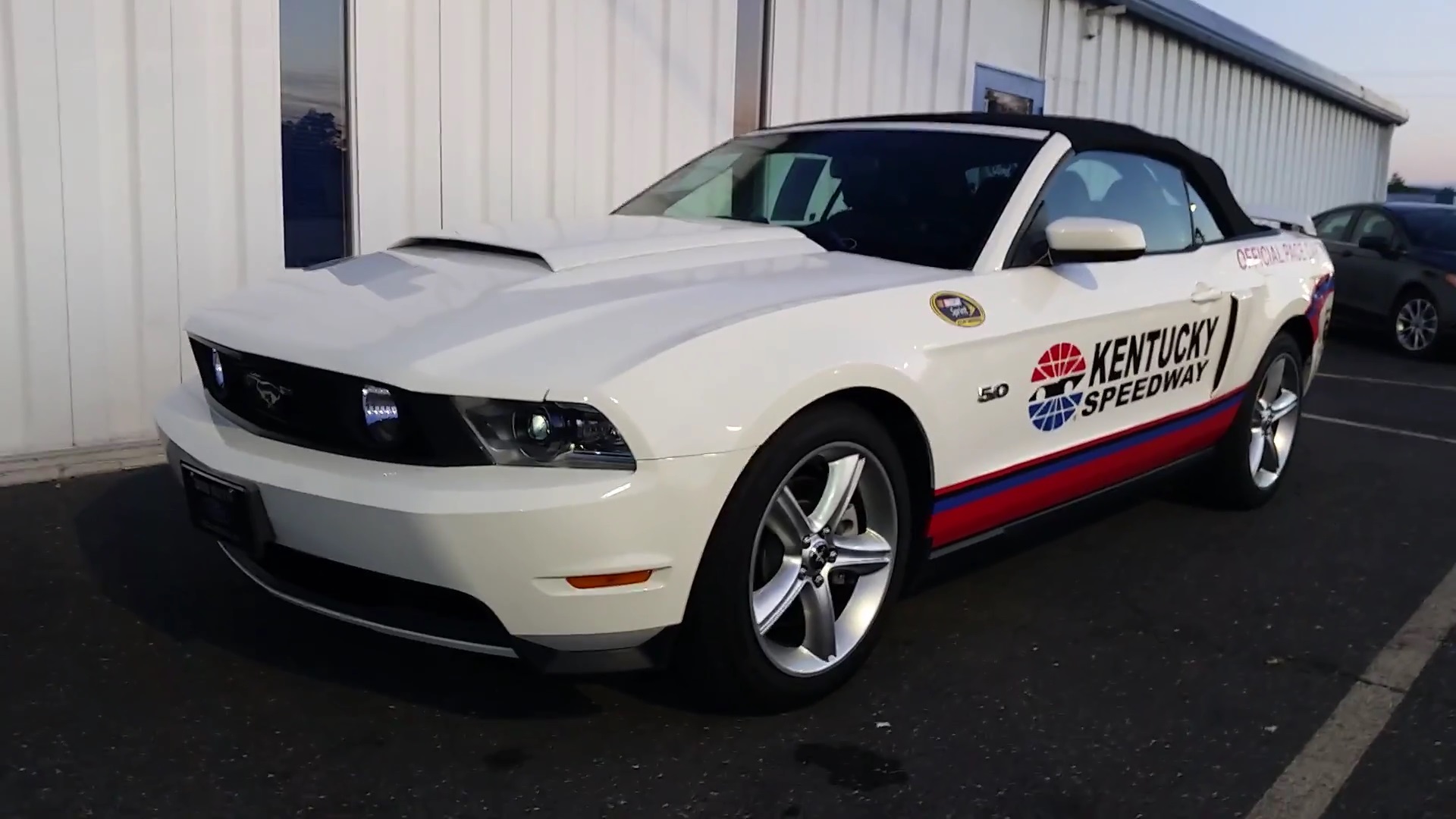 Ford is teamed up with the Speedway to produce 43 limited-edition Mustang pace cars for the historic Sprint Cup event. These Special Edition 2012 Ford Mustang GT convertibles went on sale May 11.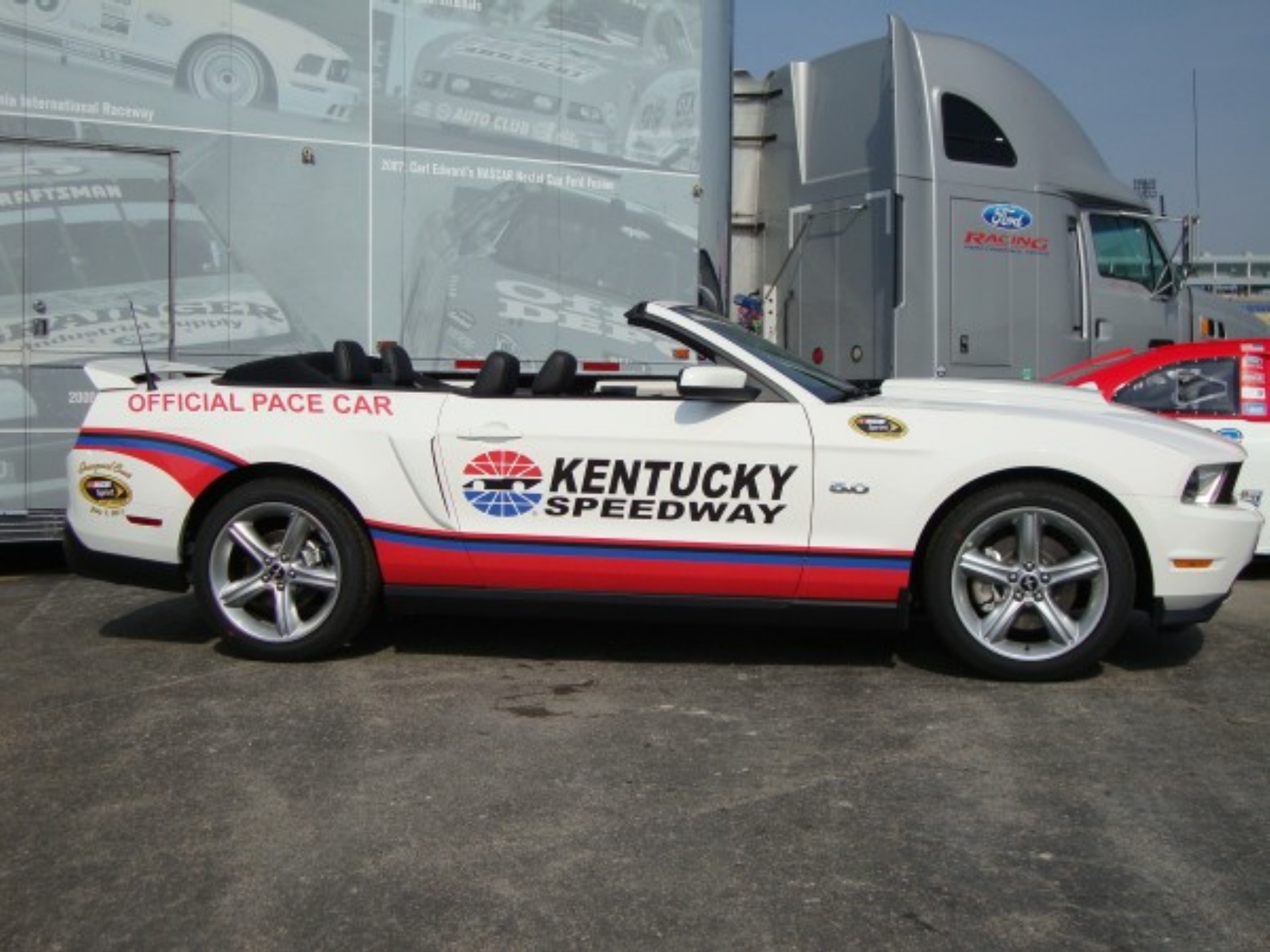 The 43 Official Pace Car Mustang GT Convertibles matched the number of drivers in the inaugural "Quaker State 400" field which was very cool. White Mustangs were numbered for collectible purposes and featured unique "Official Pace Car" badging along with NASCAR and Kentucky Speedway logos. The special exterior package also got a pedestal spoiler, side scoops, and a decklid panel.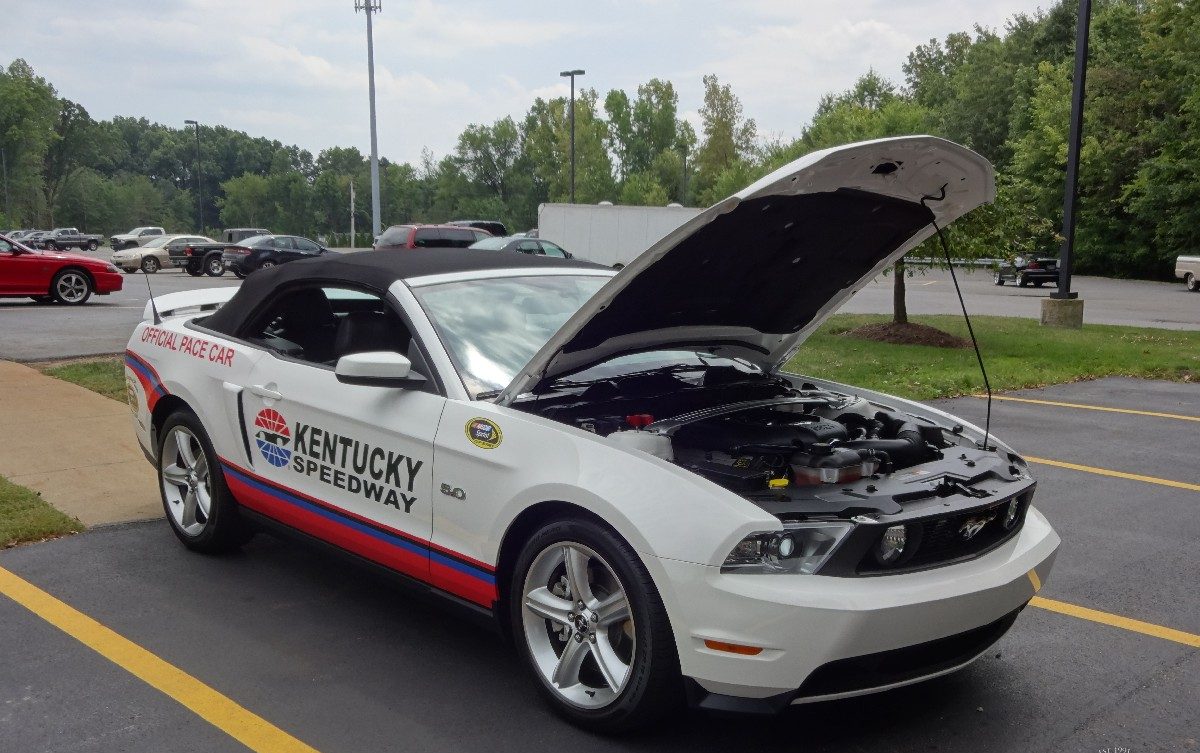 The limited edition convertibles got the 5.0 liter, 412 horsepower V8 engine, 3.5 inch mandrel-bent exhaust, coil-over MacPherson strut front suspension as well as the custom exterior package described