The 2010 Ford Mustang Dominator GT-8 Prototype showcases the modifications executed by R&A Motorsports to create a limited edition, high-performance version of the newly redesigned fifth-generation Mustang.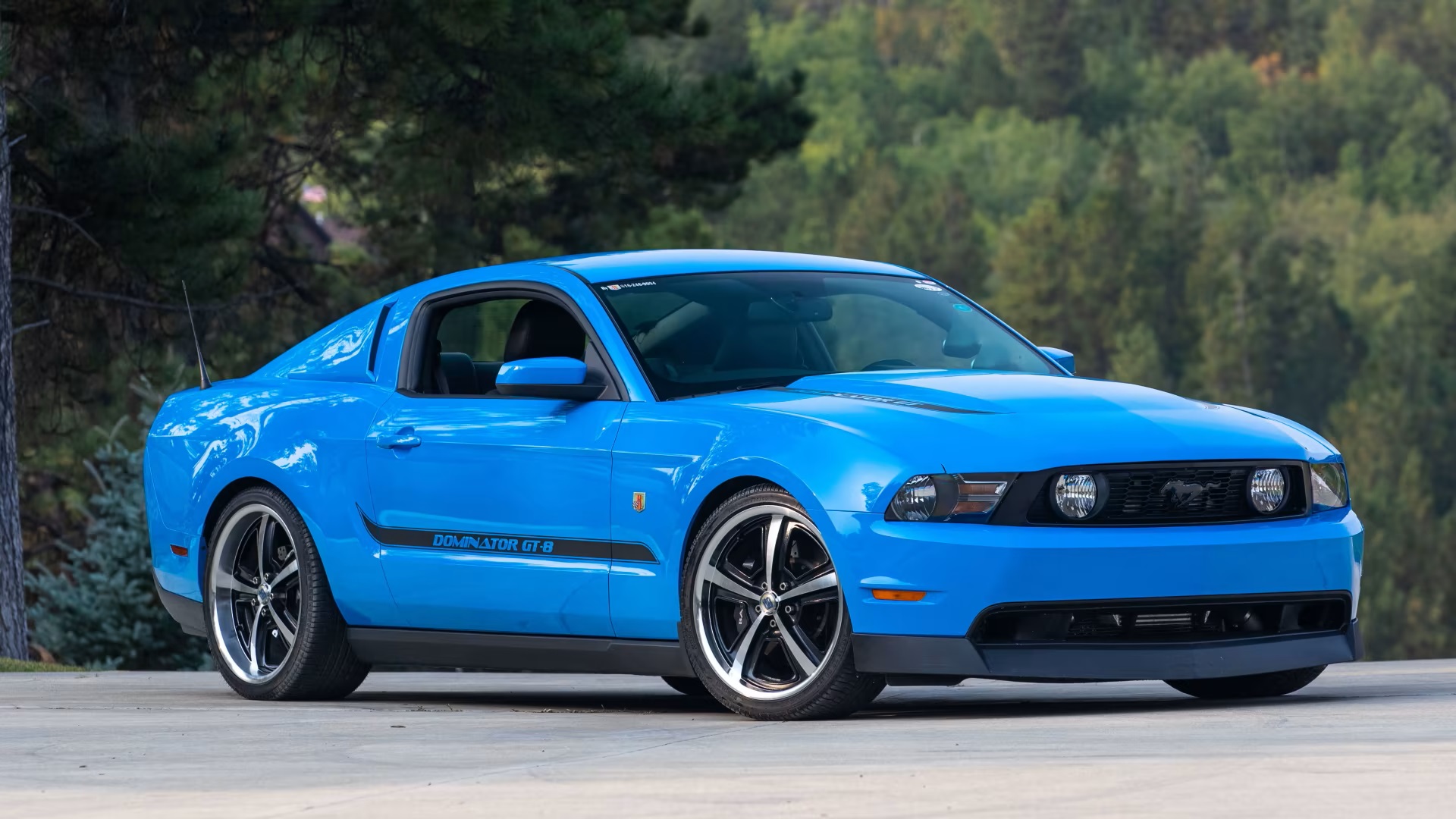 Starting with a 2010 Mustang GT, customers could select from available factory colors. Initial modifications included a high-flow exhaust and cold-air intake system, high-performance Baer zinc-coated brake rotors, and cosmetic updates like contrasting body-side and hood stripes, C-pillar scoops, a rear spoiler, and 20-inch wheels from the Carroll Shelby Wheel Company.
Taking things to the next level, this 2010 Dominator GT-8 prototype features a Procharger supercharger with pulley and belt swap, an automatic transmission, full-length tube steel exhaust headers, upgraded Baer disc brakes with drilled and slotted rotors, and an A-pillar gauge pod displaying supercharger boost and fuel pressure.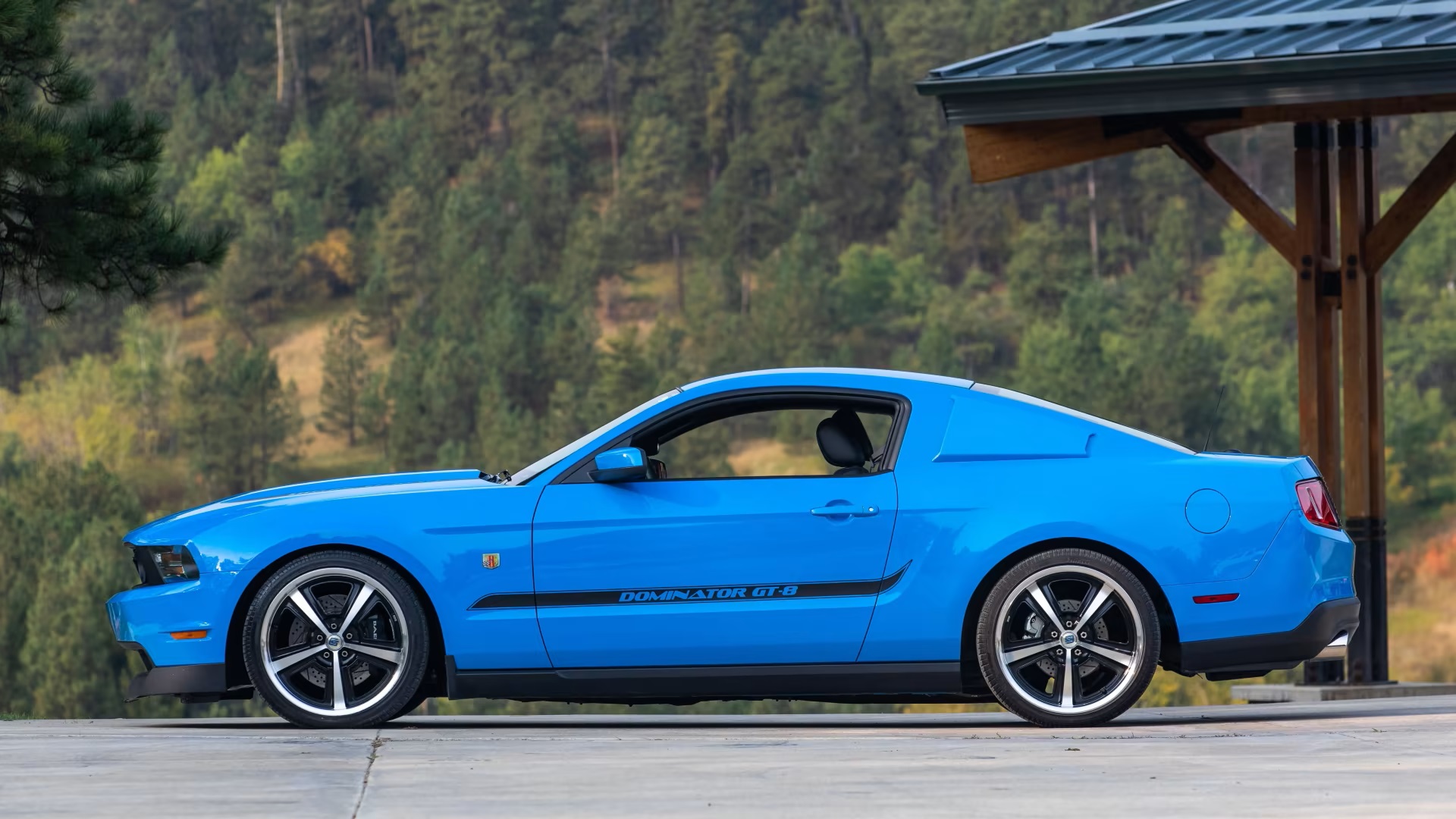 With its Grabber Blue exterior and black leather-trimmed interior, this prototype includes dual-zone climate control, cruise control, and a premium Shaker audio system. R&A Motorsports, renowned in the Mustang aftermarket tuning world, revived the Dominator GT name with this 2010 Dominator GT-8 prototype.
Source: Mecum Auctions