This 2007 Ford Mustang GT was delivered to Shinoda Performance Vehicles where it received modifications to resemble the original Boss Mustangs.
The body was customized with rear window louvers, a black-painted rear spoiler, an SPV front air dam, and a graphics package that featured both Boss and Shinoda names, reminiscent of the "Vibration" style graphics used on early Boss Mustangs. The interior was also modified with a white Hurst shifter and leather boot, aluminum pedal covers, a numbered Shinoda dash placard, and a dash-mounted gauge kit.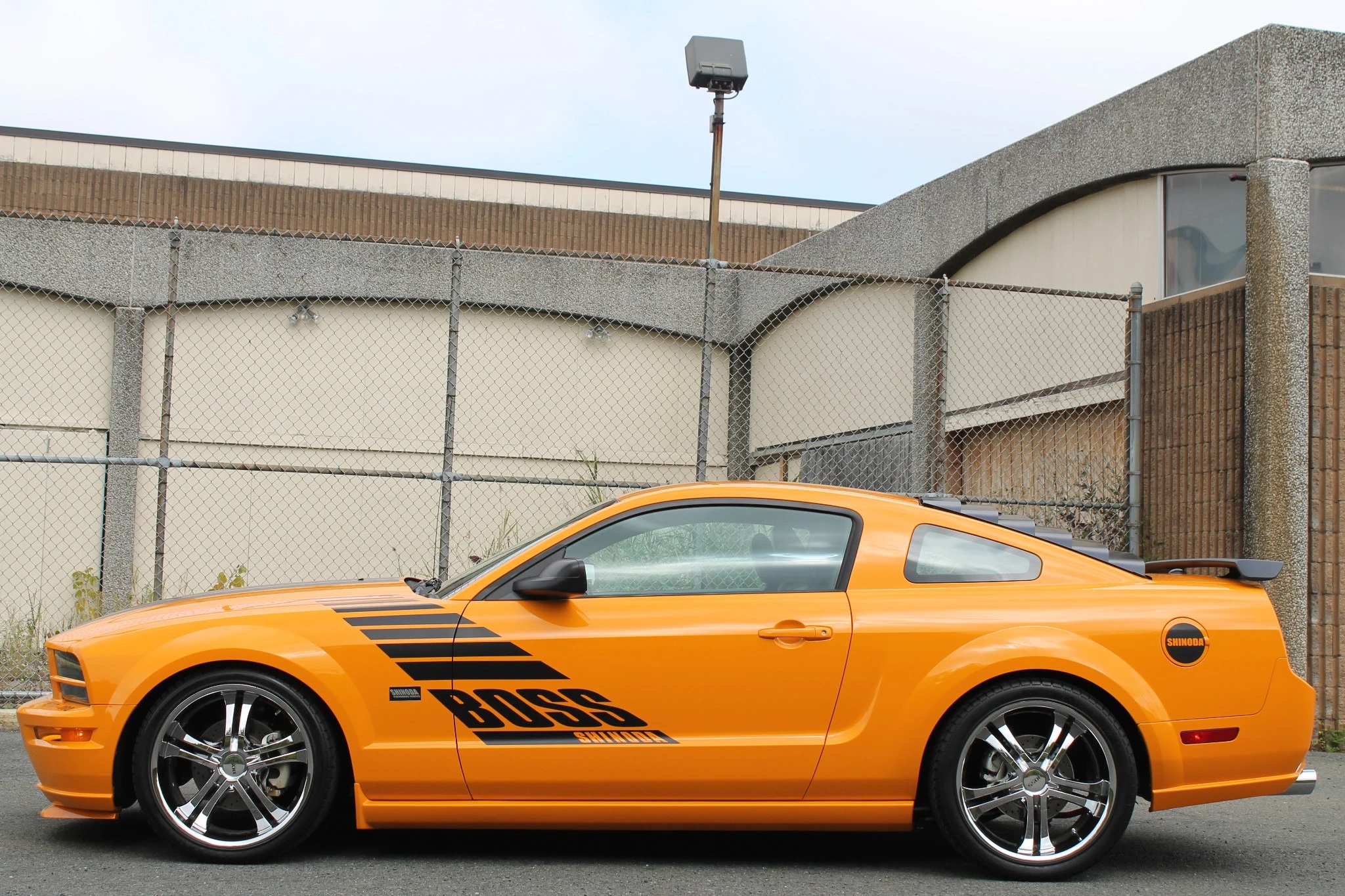 Under the hood, this modified Mustang boasts Ford's 3v 4.6L Modular V8, which has been enhanced with a Vortech supercharger, 2.5″ axle-back exhaust, and a Shinoda specific ECU program and performance programmer from SCT. The combination of these modifications is claimed to produce 525 horsepower and 431 lb-ft of torque, both at 5,200 rpm.
Source: Bring A Trailer