The Cobra convertible was chosen to be the pace car for the 1994 Indy 500 race held in May 1994. To celebrate the honor all 1,000 1994.5 Cobra Convertibles produced were pace car replicas finished in Rio red with saddle tops and interiors. To complete the look "Official Pace Car" decals were supplied in the trunk of every car. The cars weren't cheap however and cost $27,320.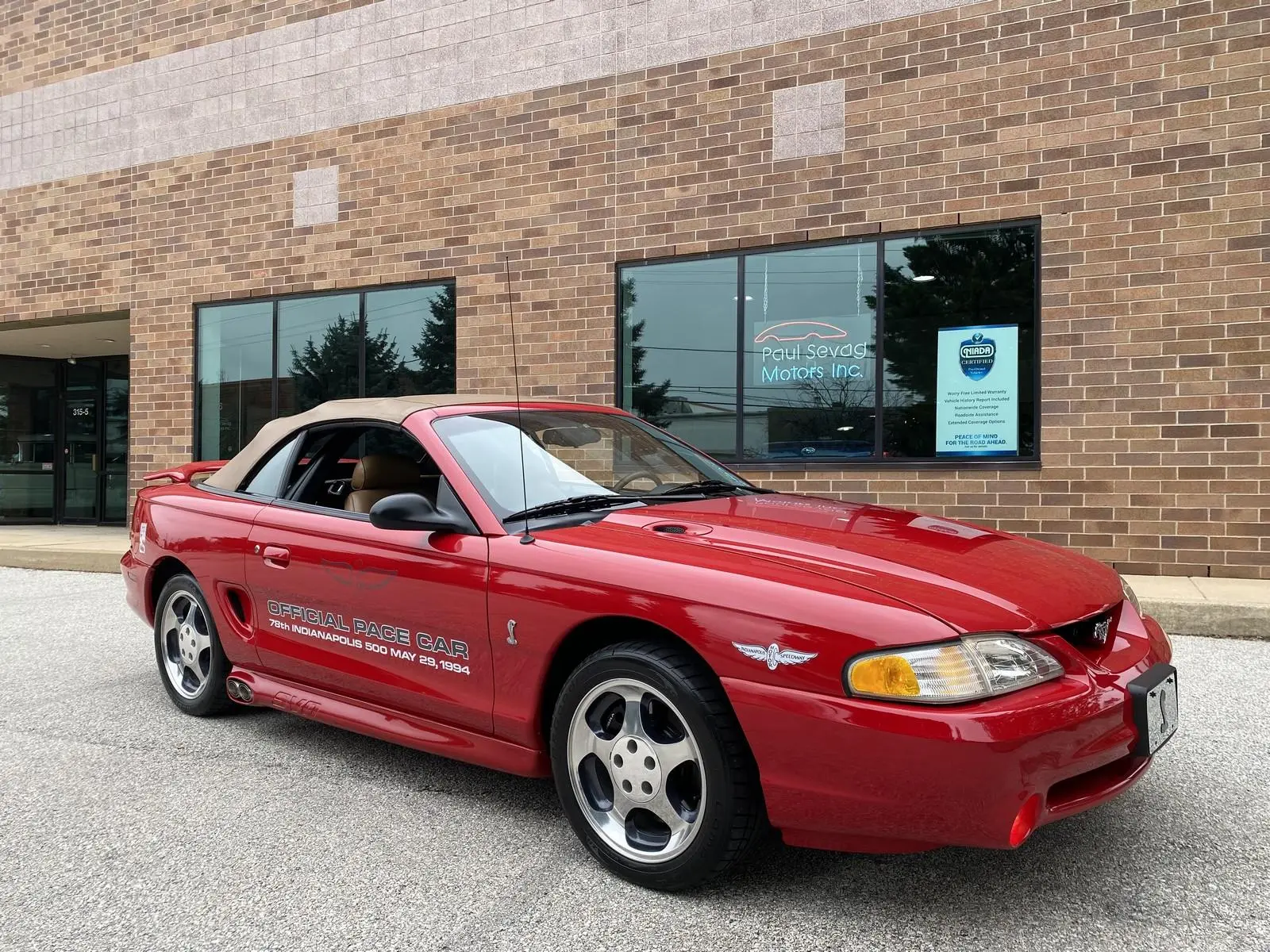 The 1994 Mustang won Motor Trend's Car of the Year honors and was picked to pace the 78th Indianapolis 500. All 1,000 cars were built with a Rio Red exterior with Saddle Brown leather interior. This was the third time the Ford Mustang had paced the Indy 500, once with the original Mustang in 1964 and the first year for the Fox Body in 1979. Jack Roush was once again the designer of the Pace Car, and once again Parnelli Jones drove the Pace Car around the track.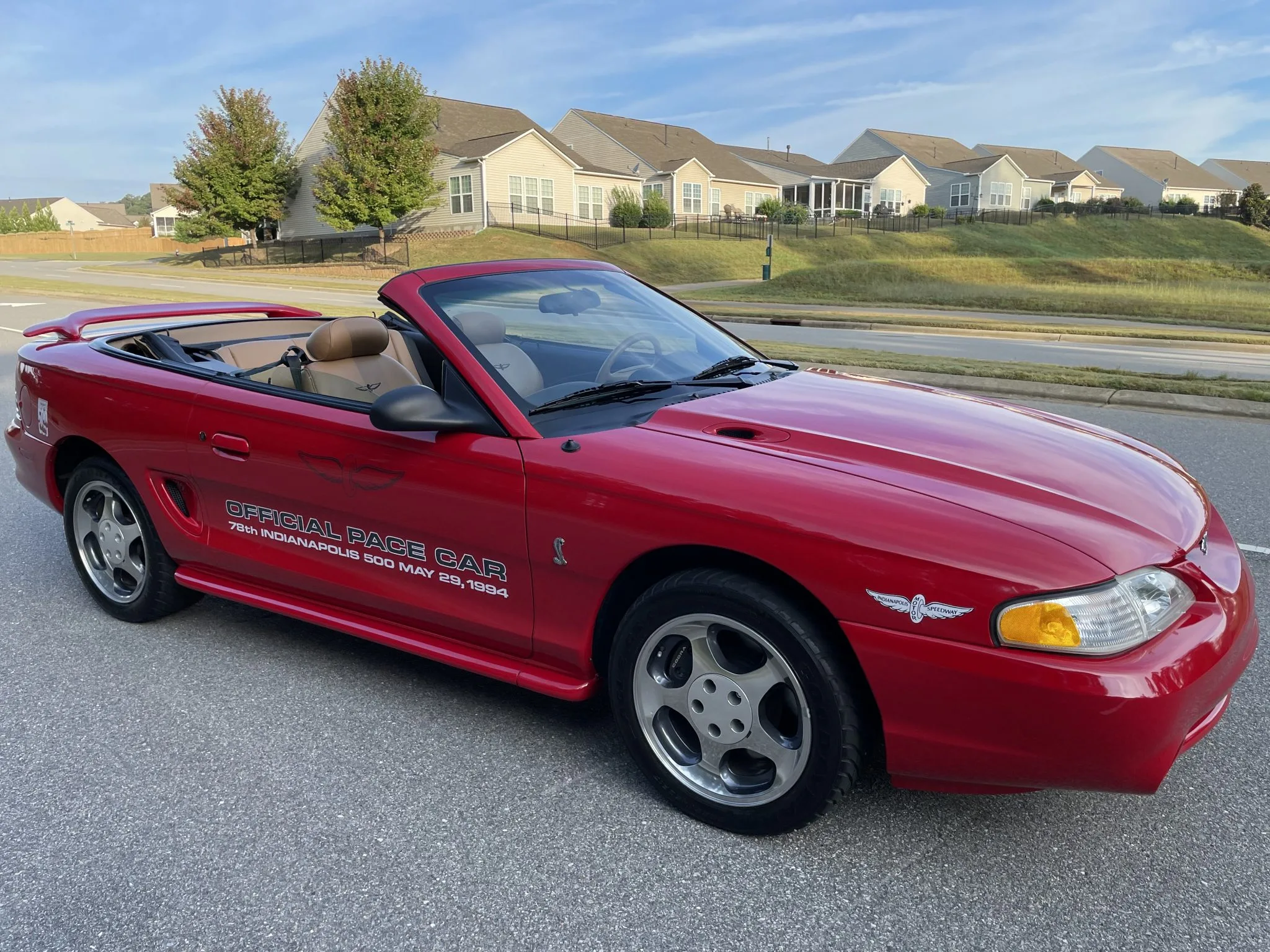 The core SVT Cobra underpinnings mean this was a great car overall. The Cobra had 25 more horsepower than the Mustang GT coupe's 215 horsepower. The power increase came from adding to the stock 4.9-liter V-8 by improving the engine's breathing characteristics. That meant the addition of special cylinder heads, modified roller-rocker arms, stiffer valve springs, and a specially tuned upper intake manifold. The results were a sprint from zero to 60 mph in 5.8 seconds and 14.6 second quarter mile time.