Re-establishing the Mustang as a performance vehicle, the Mustang Cobra was produced by Ford's Special Vehicle Team. This SVT Cobra is highly reminiscent of the 1984 Ford Mustang SVO which was developed by Ford's Special Vehicle Operations.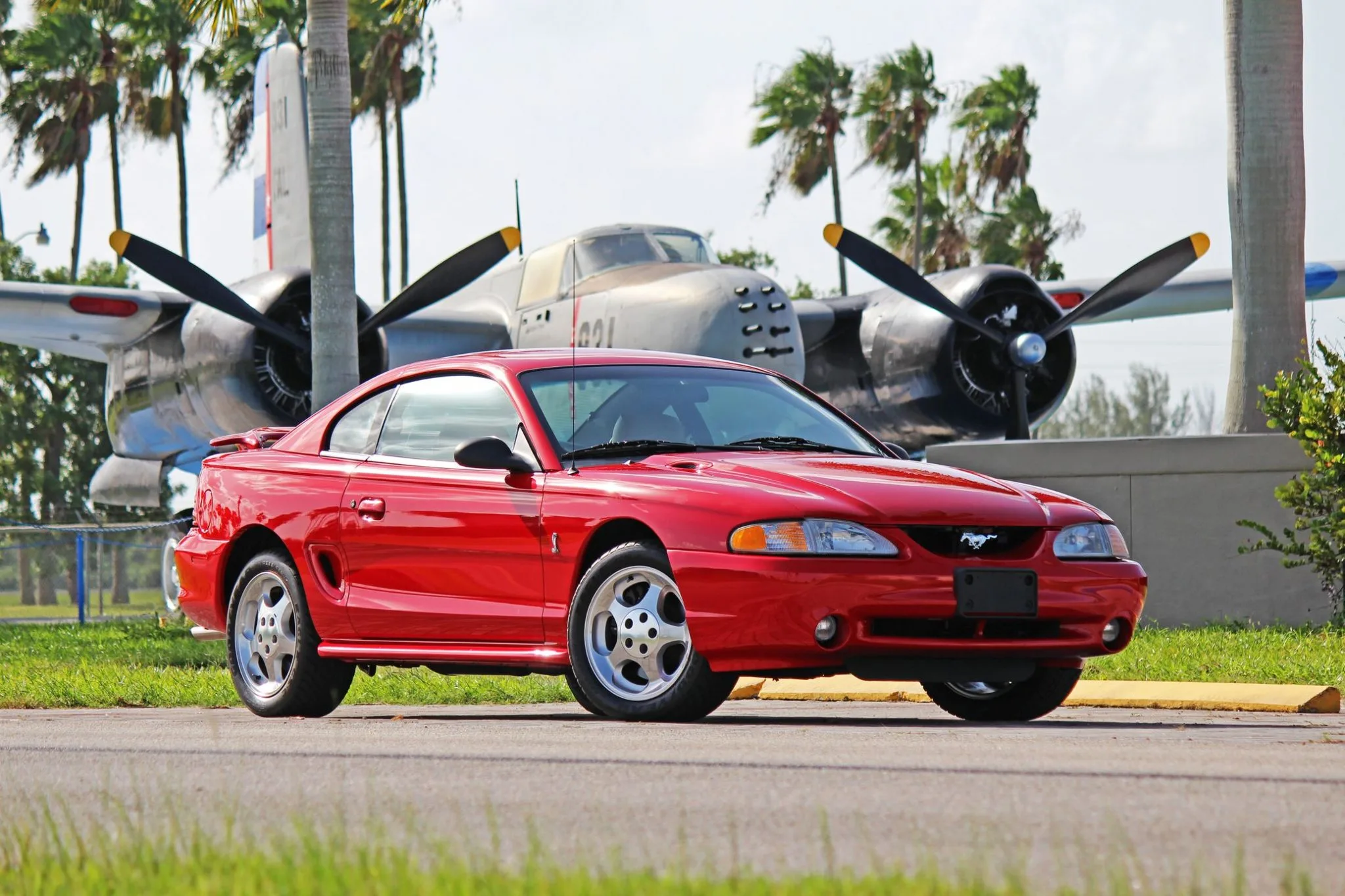 Like the SVO ,the SVT is an upgraded version of what the regular Mustang should be. Necessary horsepower and suspension components help the Cobra keep pace with other sports cars of the period.
During the year it was released, the Cobra was the official pace car of the Indianapolis 500.