To commemorate the 20th anniversary of the Mustang, Ford decided to create a limited edition model. It was a package option that could be ordered on GT models.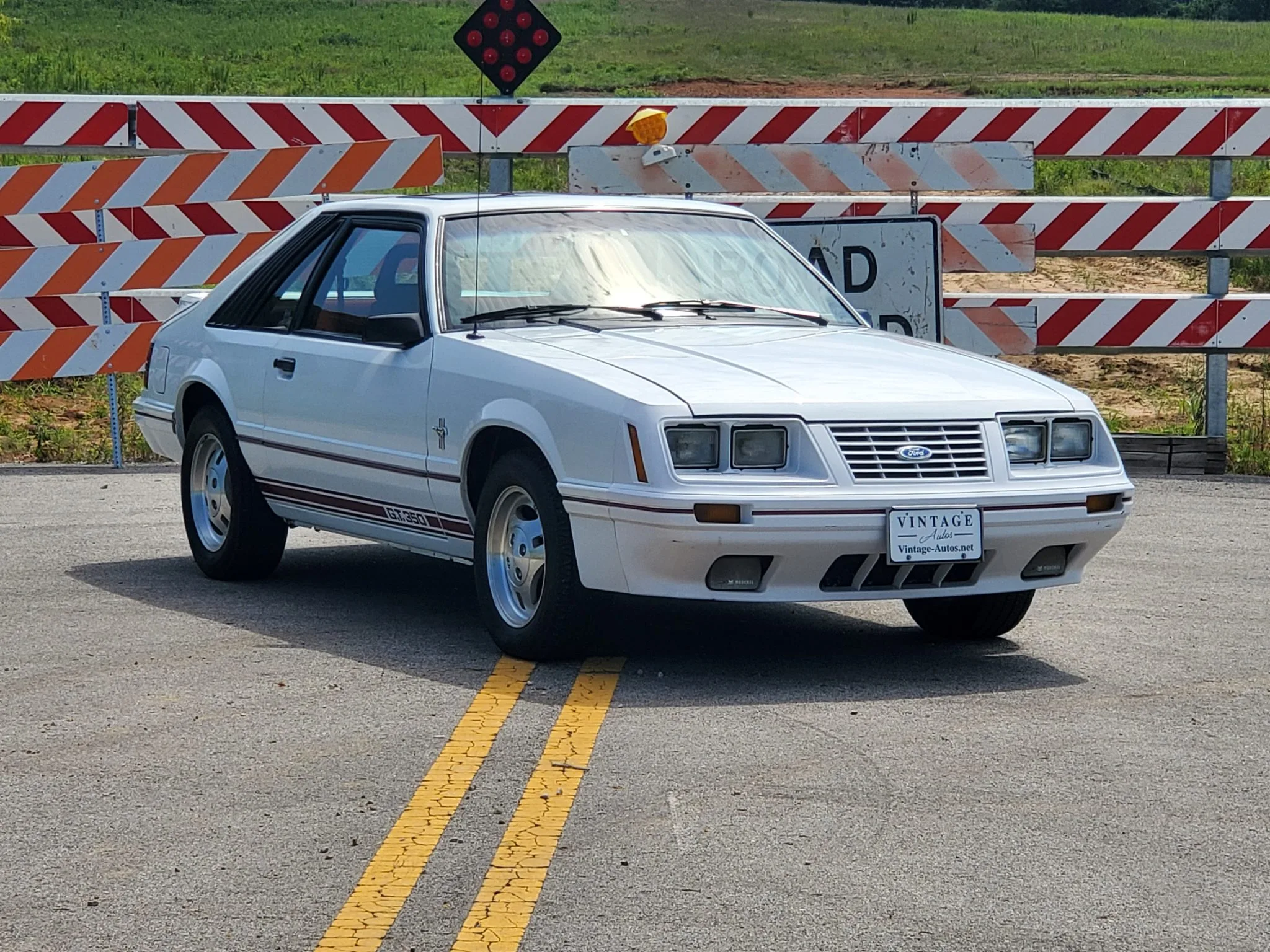 The package consisted of Oxford White paint with painted grille and body side moldings; Crayon Red interior with matching GT350 exterior side stripes; sport seats and a dash plaque. This anniversary package could be had on hatchbacks or convertibles with either a V8 or four-cylinder turbo engines.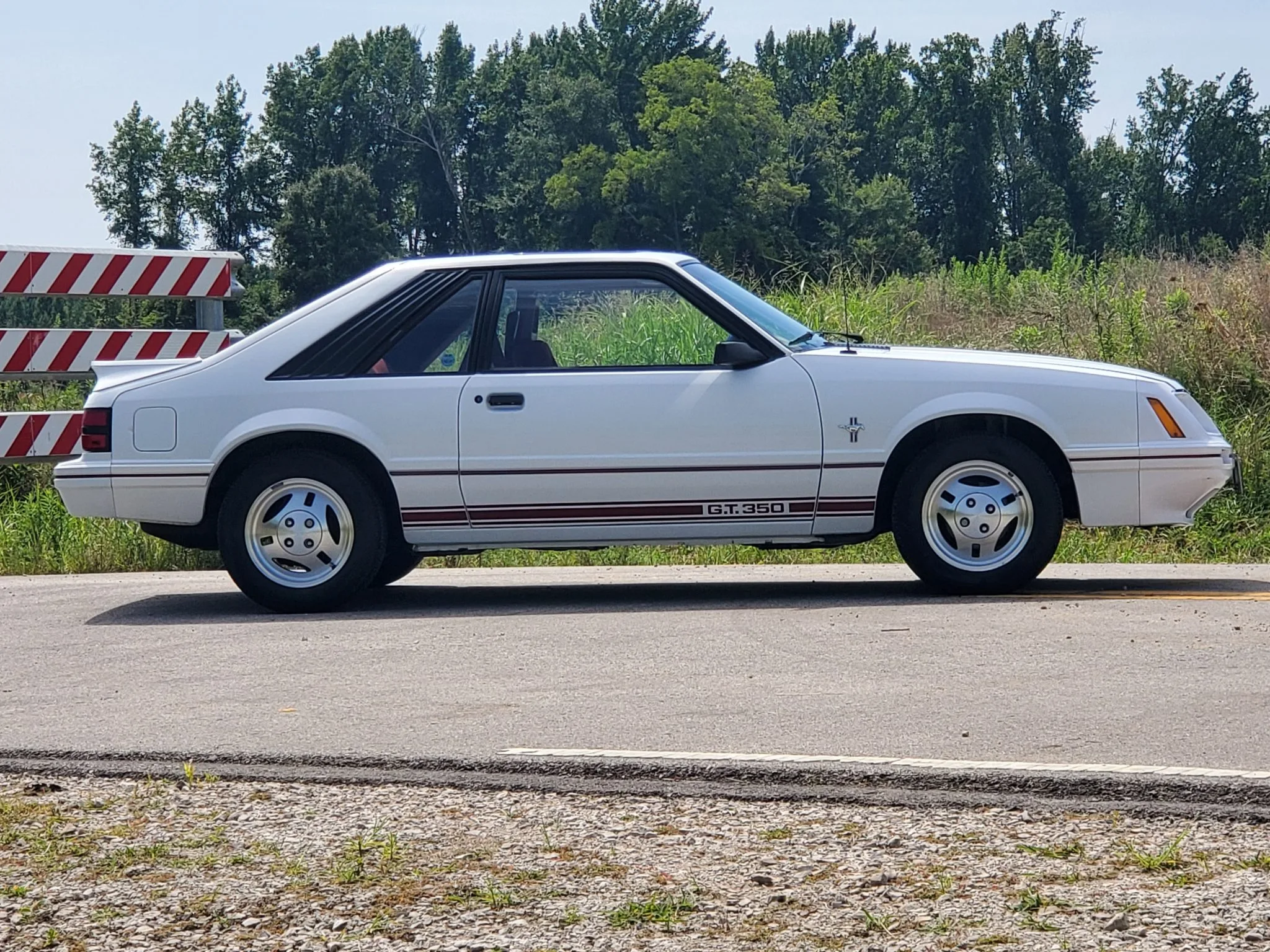 The top on convertibles was white while the tonneau cover was Crayon Red to match the interior. Production began in March 1984 and Ford designated these cars as 1984.5 cars just like the original car twenty years earlier. Ford produced 5,260 of these anniversary package "GT350" Mustangs in 1984 and other than the color and trim there wasn't really anything special about the cars.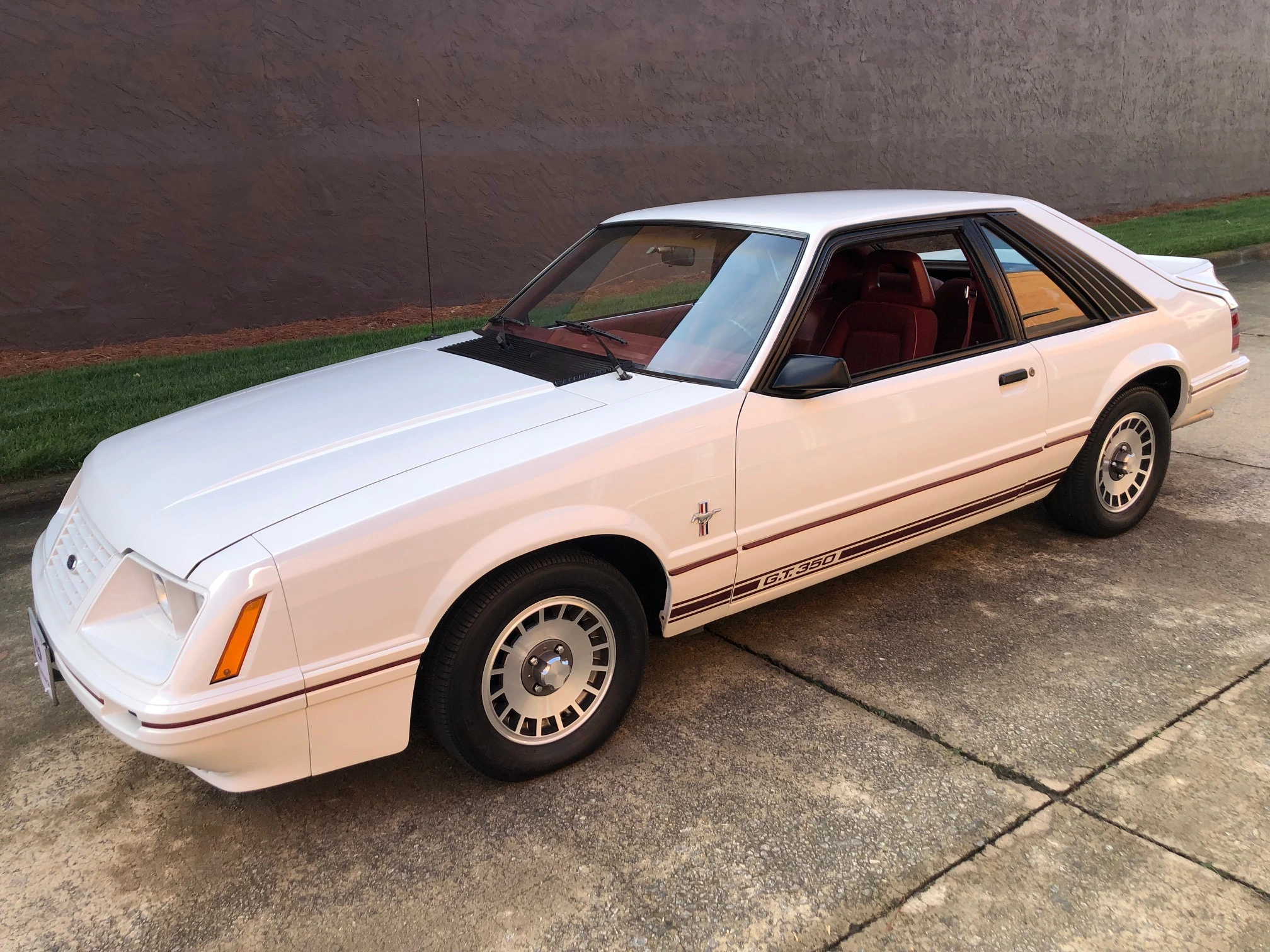 One interesting thing happened was that the GT350 insignia caused Carroll Shelby to go after Ford with a copyright infringement lawsuit. Shelby claimed that he owned the "GT350" moniker and had been promised by Ford that they would not use the designation without his permission. Eventually the lawsuit was settled out of court.