This is 'Phoenix,' a remarkable 1978 Ford Mustang custom that has been showcased at SEMA three times and ranked among the top 10 in the renowned 'Battle of the Builders' competition in 2014. It has also enjoyed the spotlight in Ford's '50 Years of Fun' Mustang commercial.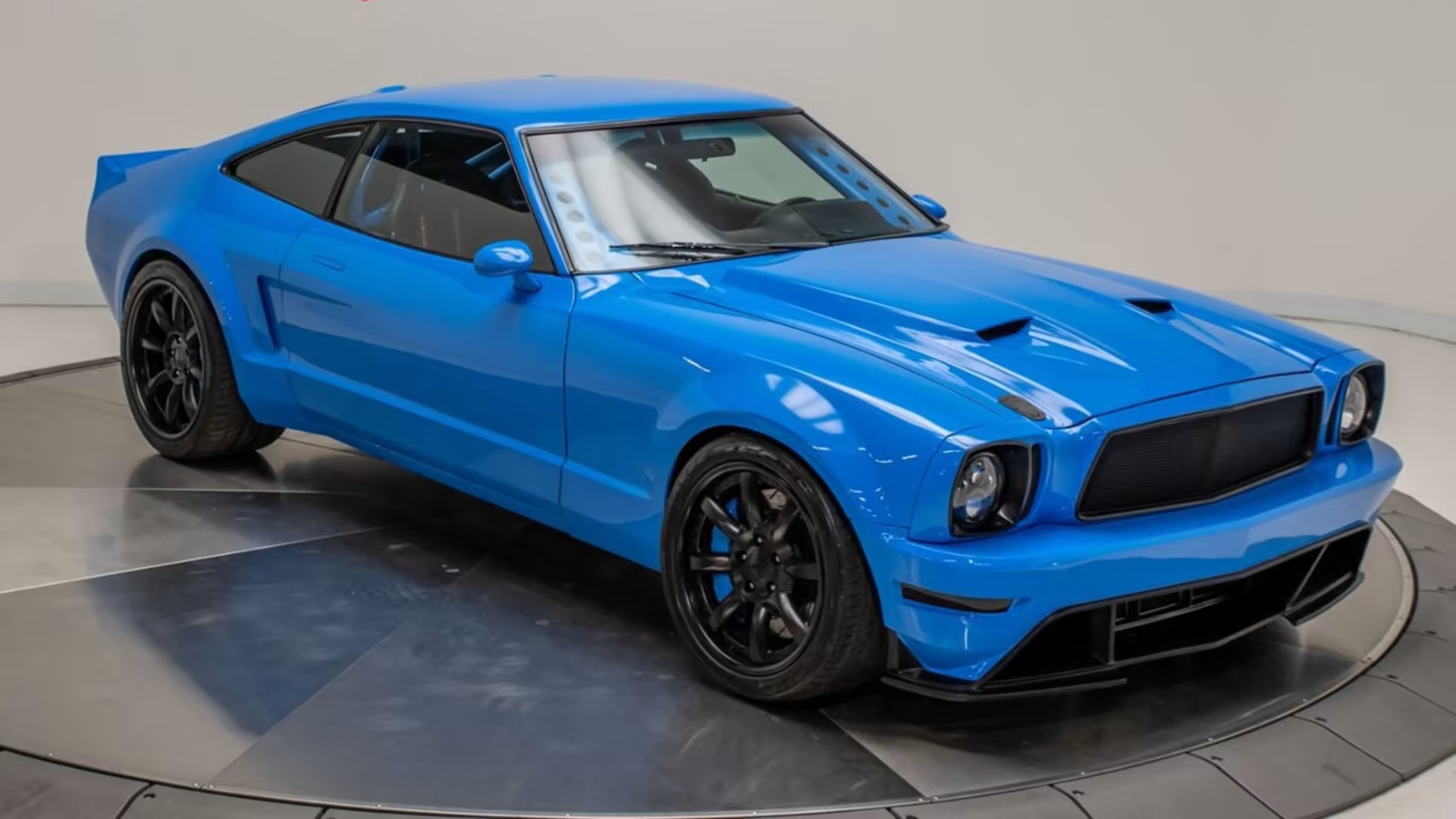 'Phoenix' is powered by a Gen 2 Coyote 5.0L V-8 engine paired with a TR6060 6-speed manual transmission. Its exterior boasts an eye-catching Grabber Blue paint, while the interior features a custom Black leather finish.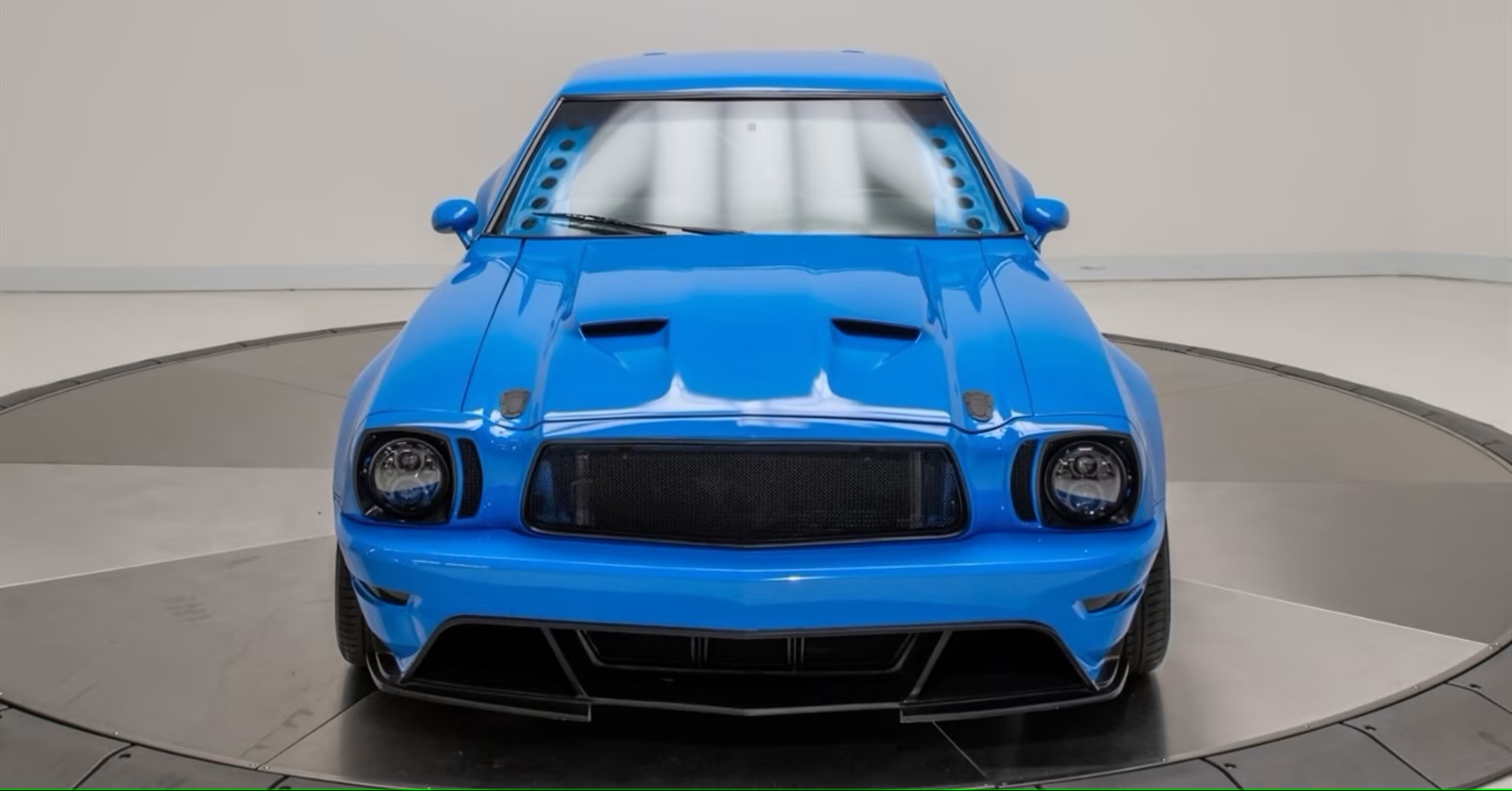 Notable customizations include a 12-inch stretched frame made from 1 5/8-inch DOM, Borla 8-stack injection, Holley Terminator X ECU, super twin-disc clutch, carbon fiber driveshaft, and 1020 steel tubing. It is equipped with MMR custom billet valve covers and a custom 3-inch stainless exhaust with Borla Atak mufflers, crafted at Borla's R&D facility. 'Phoenix' also features 4-wheel disc brakes and rides on 18-inch front and 19-inch rear tires (275 and 325 respectively).
Source: Mecum Auctions